100+ Funky Ferret Names: Ideas for Your Furry Friend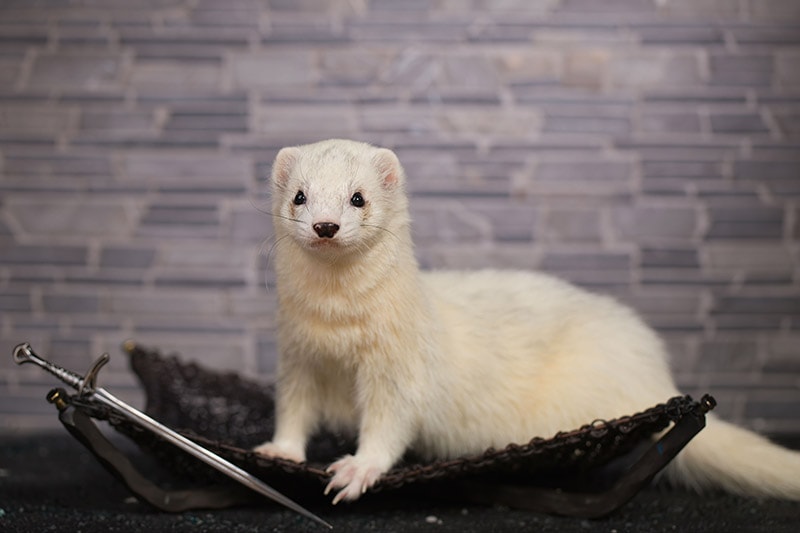 Looking for a funky ferret name for your new pet? We've got you covered. With their adorable furry faces and unique personalities, ferrets demand equally adorable and unique names.
Still, it's not easy to come up with a name on the spot. In this article, we've prepared roughly 100 funky ferret names for you to choose from. While some are inspired by ferret personality, others are borrowed from literature, history, botany, and elsewhere!

How to Name Your Ferret
The word "ferret" comes from the Latin "furittus," meaning "little thief," which probably came about because of this cute animal's penchant for stashing away everyday items—missing sock, anyone?
Aside from their casual thievery, ferrets are loving, curious, friendly, and extremely flexible. These animals can stretch, bend, and expand their body length in amazing and unusual ways.
With these characteristics in mind, there are already many options, from Swiper to Slinky. But you don't have to name your ferret based on its physical characteristics or nature—every pet ferret has its own unique personality. It may be a good idea to take some time to get to know your pet, and understanding their personality and ticks will help you choose a more fitting name.
Funky Ferret Names Based on Personality and Appearance
Ferrets come in various colors, including albino, black sable, champagne, chocolate, and cinnamon. They are long, slender, bendy, flexible, and stretchy with long tails. They're also fuzzy and often have a "bandit mask" marking across their face. With all these details in mind, let's look at some funky ferret names based on their appearance and personality.
Slinky
Swiper
Zippy
Chase
Hunter
Bolt
Chuckles
Fluffy
Ruffles
Bandit
Dodger
Funky Ferret Names Based on Fictional Characters
Be it a character from a Shakespearean play or a Disney princess, there are plenty of fictional character names you can take inspiration from. Does your ferret's antics remind you of a cartoon character from your childhood? Maybe you'd like to name your pet in honor of your favorite comic book or novel character! Here are a few ideas to get you started.
Sherlock
Watson
Frodo
Bilbo
Batman
Cinderella
Groot
Willow
Belle
Gatsby
Pip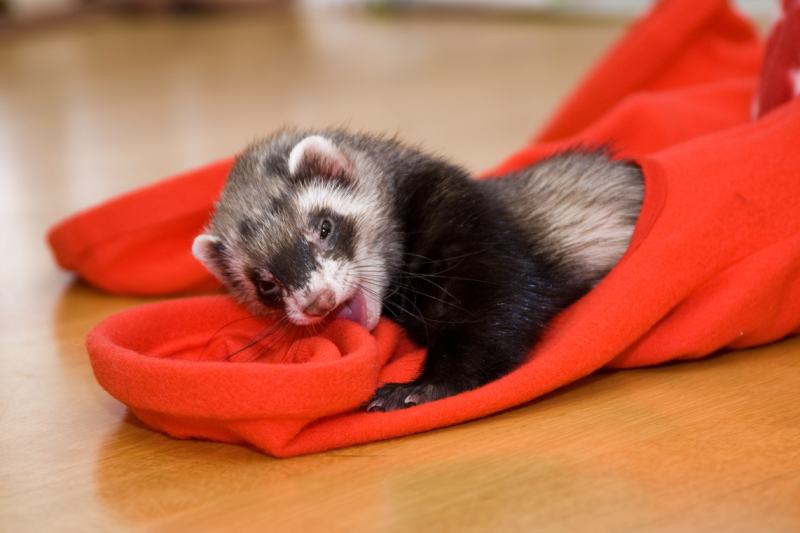 Pretty Feminine Names for Ferrets
Maybe you're looking for a straight-up girly name for your pet girl ferret. We've got some adorable female names for you to get inspired by.
Anna
Bryony
Cora
Diana
Elsa
Freya
Faye
Juliette
Lucy
Luna
Maya
Millie
Opal
Penelope
Persephone
Raven
Stella
Xena
Cute Male Ferret Names
Perhaps you're looking for a boyish name for your ferret. We've made a list of cute male names to help inspire you. Don't forget, you can always shorten these names. The name Alexander is nice, but so is Alex! Furthermore, Alex can be used for girl or boy ferrets.
Alexander
Arthur
Beau
Diego
Dante
Ezra
Fabian
Fergus
Gideon
Jasper
Kian
Leo
Larry
Mac
Magnus
Noel
Oscar
Phoenix
Prince
Quinn
Quigley
Roman
Sebastian
Santiago
Theo
Tobias
Thomas
Ulysses
Vincent
Wesley
Xavier
Zack
Zeke
Funky Ferret Names Inspired by Food
Some of the cutest pet names are inspired by food! Is your ferret as cute as a cupcake? Sweet like a cookie? Here's a list of our favorite food-inspired pet ferret names.
Taco
Peanut
Cupcake
Cookie
Oreo
Biscuit
Mochi
Peaches
Bean
Pumpkin
Ferret Names Inspired by Scientists
Einstein gave us the theory of relativity, and Tesla brought us alternating current. For a unique name for your ferret, why not take inspiration from the world's greatest thinkers?
Archimedes
Da Vinci
Darwin
Einstein
Galileo
Higgs
Kepler
Lovelace
Tesla
Marie Curie
Newton
Pascal
Faraday
Hubble
Space Themed Funky Ferret Names
When in doubt, look to the stars for inspiration. If you think your pet ferret is out of this world, there are hundreds of space-themed names to get inspired by. Here are a few to get you started.
Orion
Pluto
Mars
Venus
Sol
Celeste
Nova
Astro
Vega
Cosmo
Atom
Artemis
Apollo
Ceres
Draco
Botany Themed Ferret Names
For those who appreciate flower gardens and nature on earth, where better to look for inspiration than the weird and wonderful plant names from all over the world? We're not just talking about Rose and Lilly, though both would make cute names for a pretty ferret.
Buttercup
Petunia
Leaf
Ash
Bamboo
Cedar
Mango
Marigold
Patch
Fig
Orchid
Myrtle
Dandelion
Fern
Juniper
Walnut
Teak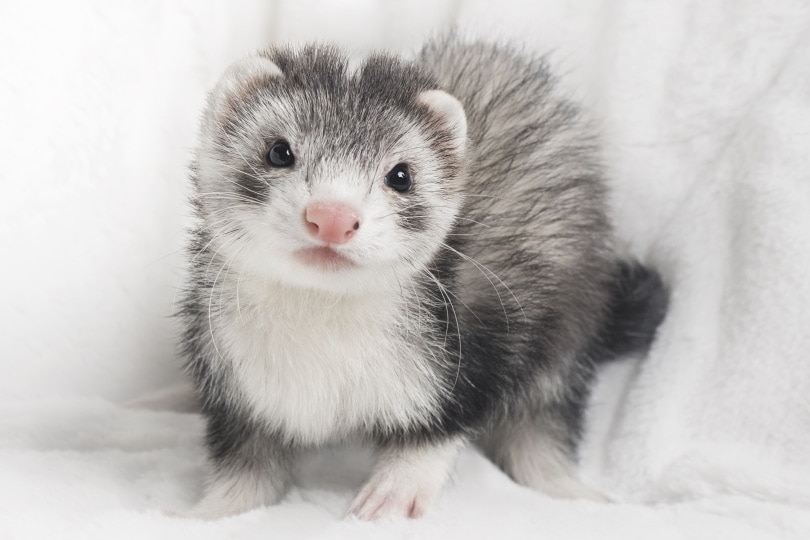 Historical Funky Ferret Names
Human history is packed with interesting characters, from seafaring pirates to ancient kings. The following funky ferret names are based on some of the most memorable (real) characters from our past.
Captain Blackbeard
Calico Jack
Captain Kidd
Napoleon
Cleopatra
Boudica
King Arthur
Alfred the Great
Michaelangelo
Shakespeare
Nightingale

Summary
Bringing home a new pet is always exciting, and finding their perfect name is just part of the fun. Don't rush this task. After all, your pet ferret will carry the name throughout their life. Instead, take some time to get to know your new family member, including all their quirks and personalities. Then, look around you for inspiration. From space to your backyard, the books on your shelves to your favorite television shows, there are plenty of names to pick from!
See also: 
---