Figo Pet Insurance Review 2022 – Pros, Cons, & Verdict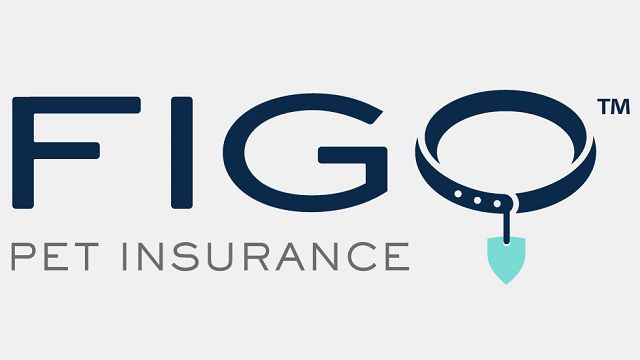 Our Final Verdict
We give Figo Pet Insurance a rating of 4.7 out of 5 stars.
Policy Coverage - 4.8/5
Customer Service & Reputation - 4/5
Claim Repayment - 4/5
Price of Policy - 4.2/5
Plan Customization - 4.5/5
With an AI assistant, a cloud-based virtual vet, and the Figo Pet Cloud social media app that connects pet parents, Figo Pet is a modern insurance company that is targeting the modern crowd. The veterinary consultations offered through the app are an excellent addition, but some essential coverage is missing from some policies and Figo has no wellness plans.
As such, it has plenty of value-added features, but as its primary purpose is insuring your cat, dog, or other pet, questions remain:
Are its insurance policies any good?
Does Figo offer protection and decent coverage?
How well are their policies priced?
Below, we take a comprehensive look at the insurance company and its policies so that you can determine whether they are a good choice for you and your pets.
Figo Pet Insurance Review – A Quick Look
Virtual vet appointments
No maximum pet age
Customer service available via phone, email, text, chat, or even Twitter
Claims made via the app
No wellness coverage
No accident-only plans
Examination fees cost extra
Important Features
Figo is one of the latest companies to take advantage of insurtech offerings and their services are very technology-based. From their Pet Cloud app to the AI claims handlers, if you don't like or embrace technology, you probably won't get along with Figo services. On the other hand, if you'd rather use your cell phone to deal with everything, Figo could be ideal. Let's see what the Figo pet insurance reviews say.
Figo Pet Cloud App
The Figo Pet Cloud app is the central point of access for Figo clients and it does have some good features. For example, this is where you can access 24/7 virtual vet consultations to set your mind at ease or get advice from a professional. It is also where you will deal with the artificial intelligence claims handlers.
Figo has a reputation for dealing with a majority of its claims within 24 hours, and this is likely down to the use of machine learning and the algorithms of AI claims handlers. There are some aspects of the Figo Pet Cloud app that seem less beneficial. For example, it claims to connect you to other pet owners, sounding more like a social network than an insurance app.
No Maximum Age
Most insurance companies have a maximum age for pets taking out new policies. This means that it can be difficult to get a new insurance policy for a dog or cat that is over 12 or 14 years old. Figo has no such maximum age policy, which means no matter the age of your pet, you can get them onto a Figo policy.
Exam Fee Coverage
While the lack of a maximum age for new pets might be a good thing, the fact that policies do not, by default, cover examination fees is not a positive. Virtually all accidents and emergencies start with or progress with a veterinary examination if not more. You can add these to your policy but it will cost a few dollars every month. It's also worth noting that Figo does not offer an accident-only policy.
What Does Figo Pet Insurance Cover?
Covered
Lab tests
Medication
Treatment
Genetic conditions
Some behavioral treatments
Holistic care
Medical boarding
Cremation
Not Covered
Examinations (cost extra)
Wellness programs
Chipping
Spaying/neutering
Vaccinations
Dental treatment
Figo Pet Insurance Customer Service
Customer service is important with insurance companies. Whether you have questions about your policy or you need to claim, you will need to get in touch.
Figo offers extensive customer service options and has a good reputation for being responsive. You can talk to them via the Figo pet insurance phone number, email, text, online chat, email, and they have a Twitter account that you can message too.
If you install the Pet Cloud app, you can connect with other users, should you wish. You can chat with licensed veterinarians about pet conditions and you can file claims against your policy. The virtual veterinary consultation is a service in itself and according to Figo Pet Insurance Reviews, it's a pretty good one!
Pre-Existing Conditions
Like other pet insurance companies, Figo does not cover your pet for existing conditions. They also have a policy that means that if your pet suffers a knee complaint in one knee, and develops the same problem in another knee, this will be considered part of the same problem and will not be covered if your pet had the original knee complaint before becoming a Figo customer. The original knee must have been free of injury for 12 months for it to be considered a separate illness.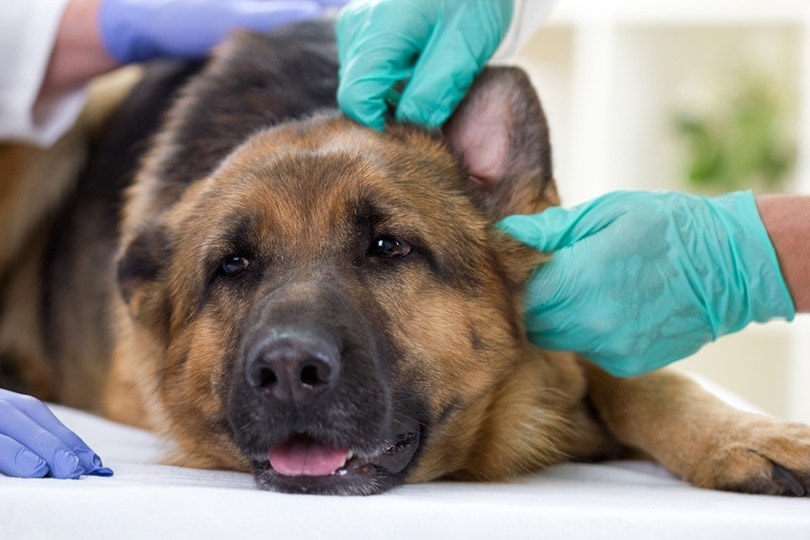 Waiting Periods
An insurance waiting period is a short amount of time at the beginning of the policy when your pet is not covered for any accident or injury. In fact, if your pet develops an injury or illness during this waiting period, it may then be classed as an existing condition and not be covered.
Waiting periods for Figo are favorable compared to other insurers. They are three days for accidents, 14 days for illnesses and for hip dysplasia, and 6 months for cruciate ligament events.
Pricing Quotes
| | | |
| --- | --- | --- |
| | Labrador Retriever | Mixed Breed Cat |
| Male or Female | Female | Female |
| Age | 2 Years | 2 Years |
| Location | Florida (33134) | Washington (20001) |
| Reimbursement Level | 80% | 80% |
| Annual Deductible | $250 | $250 |
| Annual Maximum | $5,000 | Unlimited |
| Price Per Month | $29.07 | $19.04 |
FAQ
What Animals Does Figo Insure?
Currently, Figo offers insurance policies only for cats and dogs, so if you want insurance for any other pet, you will have to look elsewhere. This is a shame, especially considering their multi-pet discount and the ease of administration when insuring all of your pets with a single provider.
Does Figo Offer Wellness Plans?
Figo does not provide access to any kind of wellness plan. This means that your pet cannot get financial assistance with wellness checks, vaccinations, flea treatment, or tick medication.
Do They Offer Any Discounts?
Different discounts are available in different states, but a common one is that of the 10% multi-pet discount, although this obviously only counts for cats and dogs that can be covered by Figo Pet Insurance.
Are There Any Limitations On Which Vets Can Be Used?
Pet insurance works differently from health insurance and, in the vast majority of cases, there are no limitations regarding the vet or practitioner that your pet can see. Visit, get the treatment required, and then submit a claim for reimbursement from the insurer.
What the Users Say
When it comes to Figo pet insurance reviews, the feedback is somewhat mixed. While users do appreciate the app and the great customer service options that are available, and many users praise the seemingly low premiums, the company does come in for some criticism because its cheaper policies offer much lower coverage than other companies provide. They also get criticized for the need to pay extra for examinations, because examinations are required for virtually all accidents and illnesses.
Our Verdict
Figo is a technologically heavy insurance company with policies for tech-savvy pet owners, or dog and cat owners anyway. Their coverage is competitively priced, but it is also limited, especially if you consider that you have to pay extra for examinations. However, the app does have some decent features, not least the virtual veterinary consultations which are a service unto themselves.
---
Featured image credit: Figo Pet Insurance