79 Fluffy and Long-Haired Cat Names: Our Top Picks for Your Silky & Cute Cat

When you're trying to come up with a name for your cat, you're probably looking for something that reflects their characteristics, such as long hair or extra fluff.
We're here for you! We've compiled a list of names inspired by hair, whether long-haired characters, iconic hairstyles, or celebrities. Take a look at the X fluffy and long-haired cat names.

Names Inspired by People with Long or Fluffy Hair
If you name your cat after one of these iconic characters or historic figures, everyone is sure to know that your cat is a long-haired breed.
Rapunzel: Long-haired German fairytale character by the brothers Grimm and main character in Disney's Tangled and Rapunzel.
Lady Godiva: Anglo-Saxon noblewoman who rode through Coventry nude with her long hair.
Goldilocks: British fairytale about a blonde girl and a group of bears.
Moana: Disney Pacific Islander character with epic hair who becomes a master way-finder in the Disney film of the same name.
Ariel: Iconic red-haired mermaid character from The Little Mermaid fairytale and the Disney film adaptation.
Pocahontas: Real-life Native American woman associated with the Jamestown, Virginia settlement and the Disney film.
Merida: Redheaded warrior with wild hair that was the main character in Disney's Brave.
Elsa: White-haired ice queen in Disney's Frozen.
Princess Jasmine: Rebellious princess in Disney's Aladdin.
Daenerys: Silver-haired dragon queen in Game of Thrones.
Megara: Sassy auburn-haired character in Disney's Hercules.
Venus: Long-haired Roman goddess of love and victory.
Aphrodite: Long-haired goddess of love and beauty.
Conan: Barbarian warrior with long hair in the film Conan the Barbarian.
Fabio: Italian actor, model, and sex symbol known for his hair.
Samson: In the Bible, a legendary Israelite warrior renowned for strength gained from his long hair.
Dracula: Bram Stoker's legendary vampire character immortalized in many films and television shows.
Big Foot: Ape-like creature believed to live in the forests of North America.
He-Man: Superhero and main character of Masters of the Universe.
Chewbacca: Wookiee warrior and Han Solo's co-pilot in Star Wars.
Sasquatch: Alternative name for Big Foot.
Yeti: Ape-like creature believed to roam the Himalayas.
Marie Antoinette: Queen of France with a famous hairstyle.
Princess Leia: Fearless princess and hero in Star Wars.
Holly Golightly: Main character in Breakfast at Tiffany's.
Jack Sparrow: Main character in Pirates of the Caribbean.
Tarzan: Fictional feral jungle child in numerous stories and films.
Legolas: Long-haired elf character in Lord of the Rings.
Morticia: Fictional matriarch with long, jet black hair from The Addams Family.
Jessica Rabbit: Animated sex symbol with ginger hair in Who Framed Roger Rabbit.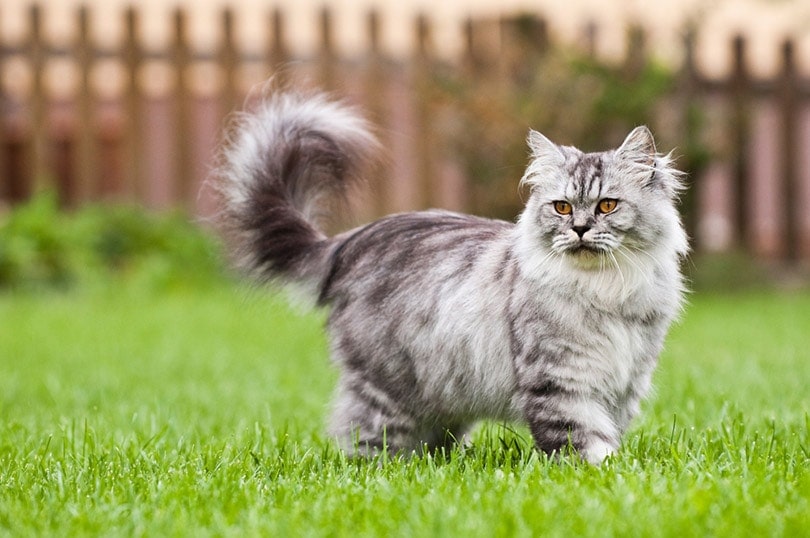 Names Inspired by Iconic Hairstyles or Celebrities
If you want to channel pop culture, choose a name inspired by some of the most iconic people or hairstyles.
Diana Ross
Elvira
Bo Derek
Cleopatra
Farrah
Rachel Green
Ginger Spice
Elvis
Anna Wintour
Bob Marley
Twiggy
Marilyn Monroe
David Bowie
Shirley Temple
Grace Jones
Mozart
Names Inspired by Iconic Hairstyles
Famous hairstyle names are a unique touch to reflect your cat's style and cache.
Pompadour
Ducktail
Lob
Faux Hauk
Mohawk
Pixie
Finger Waves
Quiff
Corkscrew
Shag
Pigtails
Ponytail
Flattop
Caesar
Crew
Buzz
Bouffant
Beehive
Bald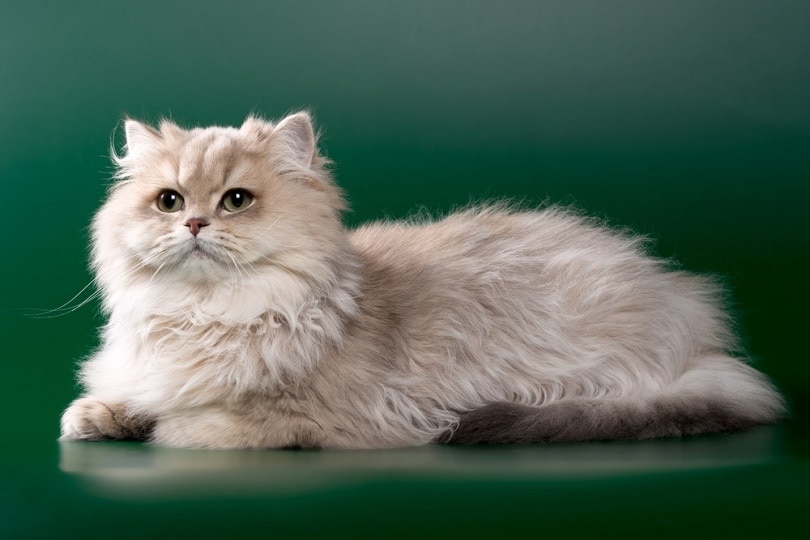 Names Inspired by Famous Hairstylists
Similar to iconic hairstyles, some stylists became household names for their creative and lasting approach to hair design.
Kenneth Battelle: Famous stylist of Marilyn Monroe, Jackie Kennedy, and Audrey Hepburn.
Andy LeCompte: One of Los Angeles' most famous stylists.
Jeanne Braa: Artistic director of John Paul Mitchell Systems.
Christiaan: One of the world's leading editorial hairstylists.
Alexandre de Paris: Parisian salon own known for iconic updos for royalty and celebrities.
Paul Mitchell: Influential stylist who worked in some of the best salons in the world.
Bruno Pittini: Parisian stylist to the stars.
Jheri Redding: One of the first men to earn a cosmetology license.
Olivia Benson: First salon owner to style black and ethnic hair.
Vidal Sassoon: British hairstylist famed for the bob haircut.
Serge Normant: Premier stylist at the John Frieda salon.
Chaz Dean: Hairstylist and creator of WEN hair products.
Frederic Fekkai: French celebrity hairstylist and creator of namesake products.
Sally Hershberger: American stylist responsible for Meg Ryan's "Sally Shag"
Conclusion
Whether you want to name your cat for a famous hairstyle, and iconic beauty, or one of the legends of hairstyling and beauty, you'll have plenty of options to suit your new fluffy cat.
---