Fluval 106 Canister Filter Review & Specs 2023: Pros, Cons & Verdict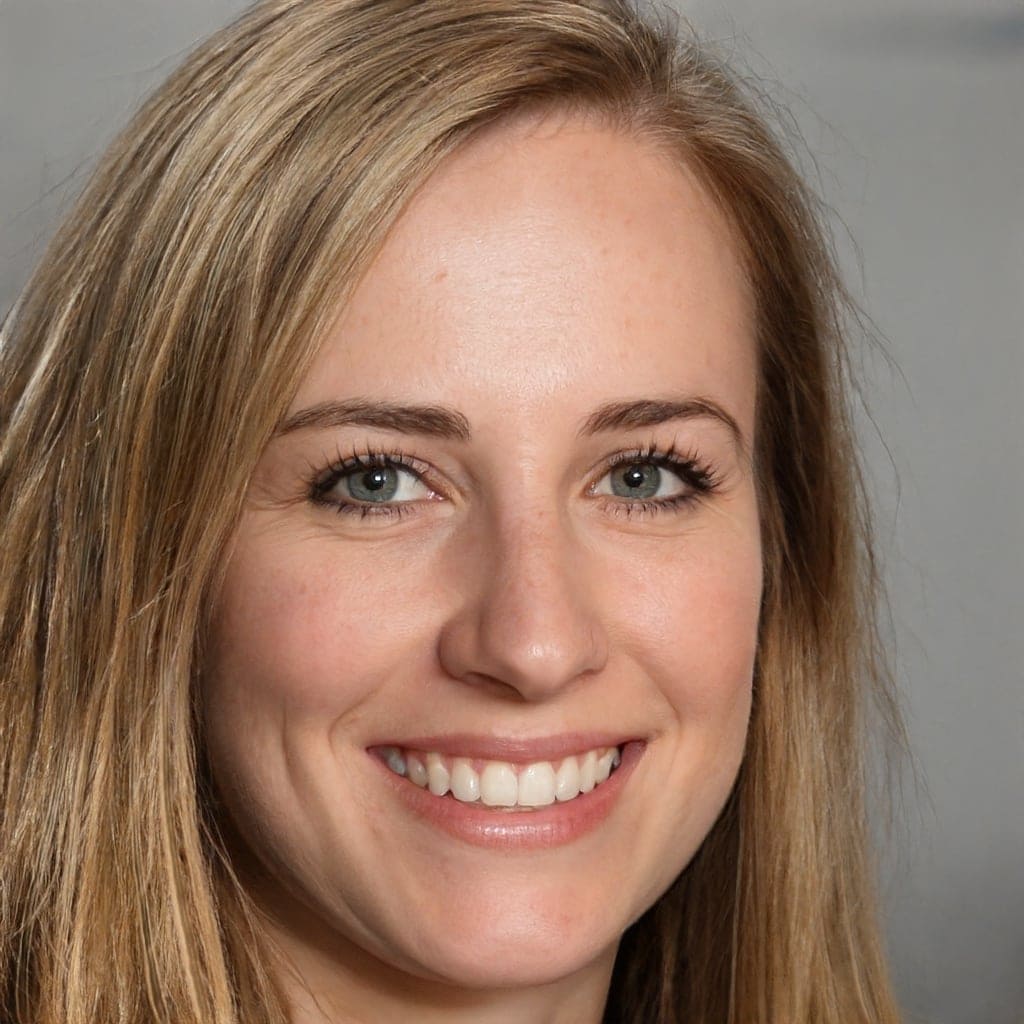 | | |
| --- | --- |
| Editor Rating: | 4.5/5 |
| Build Quality: | 4.5/5 |
| Power: | 4.5/5 |
| Features: | 4/5 |
| Price: | 4/5 |
Many people who keep tanks below 25 gallons often think that canister filters are out of reach for them. It only makes sense to think that considering how many canister filters are made for large tanks. Canister filters are extremely efficient filtration systems that are fantastic for overstocked tanks or tanks with a heavy bioload. The Fluval 106 canister filter brings the efficiency of a canister filter to tanks under 25 gallons, making it an excellent option for providing high-quality filtration to smaller tanks.
This canister filter can be used for freshwater and saltwater tanks, and it offers a large amount of space for filter media. This model of filter builds on the success of the Fluval 105 canister filter, improving on an already successful filter model. Fluval is a top name in the aquatics game, bringing high-quality products to you at a fair price without cutting any corners. The 106 canister filter model improves water clarity and quality with minimal filter maintenance. There is a learning curve to the setup and care of a canister filter, and this model is no different.

Fluval 106 Canister Filter – A Quick Look
Services tanks under 25 gallons
Made by a trusted brand
Improves overall water quality and clarity
Can be used in freshwater or saltwater tanks
Large filter media areas
Minimal filter cleaning and maintenance
Learning curve to setup and maintenance
May leak if the lid is not seated properly
Specifications
Brand name: Fluval
Model: 106
Length: 8 inches
Width: 6 inches
Height: 15 inches
Gallons per hour processed: 145 gph
Filtration type: Mechanical, biological
Wattage: 10W
Priming: Instant-prime pump handle
Maximum head height: 4.5 feet
Tank size: Up to 25 gallons
Mess Free Maintenance
The AquaStop valve system means you can perform cleaning and maintenance on the canister without having to disconnect any hoses. The AquaStop valves mean a major reduction in the amount of water that can potentially end up on the floor when you open the canister. In canister filters without this type of function, the hoses must be completely unscrewed and disconnected from the system to perform canister maintenance, which means all the water collected in the hoses can end up all over your floor.
Nearly Imperceptible Functionality
This filter has a powerful motor that keeps it running smoothly between maintenance, but sometimes a powerful motor can mean a noisy operation. The Fluval 106 canister filter has a precise-engineered bearing that minimizes vibrations from the impeller. On top of that, the cover reduces any existing noise, meaning that this filtration system operates at a nearly imperceptible volume.
3-Year Limited Warranty
Fluval offers a 3-year limited warranty for all their Fluval 106 canister filters. This warranty covers defects in workmanship and materials under normal aquarium operation. For 3 years from the date of purchase, Fluval will care for serviceable parts that fall under the 3-year limited warranty. At their discretion, non-replaceable or non-serviceable parts may allow for a complete replacement of the filtration system when they receive the system and proof of purchase with postage paid.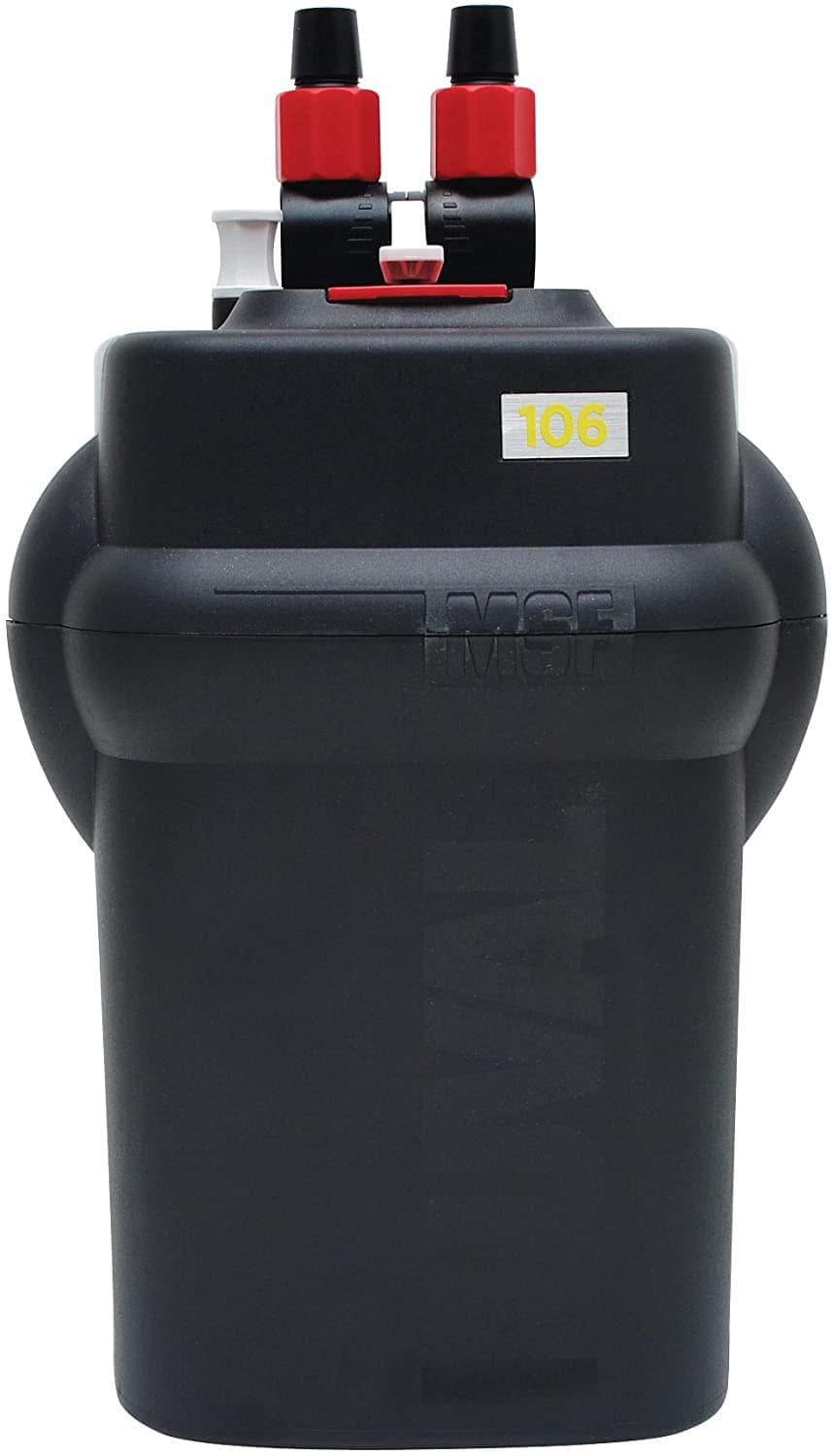 The Canister Filter Learning Curve
Setting up and using a canister filter doesn't have to be as intimidating as it seems, but there is a learning curve to the use. Figuring out the proper positioning of the canister, hoses, filter media, and seals can be confusing at first glance. The thorough instructions provided with this filter will help you significantly, and Fluval has great customer service that will happily walk you through setup questions and troubleshooting. If you've never dealt with a canister filter before, set aside 30 minutes to an hour to make sure you get it set up correctly.
FAQs: Fluval 106 Canister Filter
Does this filter include everything needed to get started?
This filter comes with all the connections and assemblies, hoses, and parts needed to get started. It also comes with an instruction manual, quick start manual, BioMax ceramic filter media, and filter sponges.
Can this filter lay on its side if I don't have space under my tank for it to stand?
This filter, like most canister filters, must sit upright for proper functioning and leak prevention. It must be installed below the level of the tank and must sit on its feet on a flat surface.
Can this filter replace the air stones and pumps in my tank?
Canister filters are a fantastic option for aerating water in an aquarium, especially if the output sits above the level of the water. However, it isn't made for oxygenation or aeration, so it's a good idea to keep your air pumps and sponge filter or air stone setups to maintain aeration within the tank.
What the Users Say
The good news is that you don't just have to take our word for how great this filter is. We've searched through reviews to find the best and the worst of this product. All in all, the reviews about the Fluval 106 filter are overwhelmingly positive.
Reviewers rave about this line of filters, from the Fluval 106 – 406, for the rapid improvements in water clarity and quality they bring. Whether it's being used for goldfish or aquatic turtles, this filter can provide excellent filtration for the messiest aquatic inhabitants. In fact, some users even report noticeable improvements in water clarity within only a few short hours of installing this filter.
As previously mentioned, there is a learning curve when it comes to canister filters, and many of the negative reviews reflect people in the early stages of this learning curve. Reading through the information that comes with the filter can help the setup and use of this filter make more sense, but sometimes, you need to get your hands wet to get this up and running properly. It's a good idea to have some towels handy during the initial setup process and any maintenance or cleaning, just in case you struggle with issues like priming, sealing, and connections.

Conclusion
If you have a smaller tank that needs better filtration, the Fluval 106 canister filter is a great direction to go in. This filter is efficient and is made by a trusted company that backs the product with a fantastic warranty. If you need rapid water clearing or better overall water quality, this filter will meet your needs. For maximum functionality, make sure you don't purchase this filter for a tank that is larger than 25 gallons or severely overstocked. This will ensure the filter is able to meet the needs of the tank.