225+ Food Names For Cats: Ideas For Fresh & Sweet Felines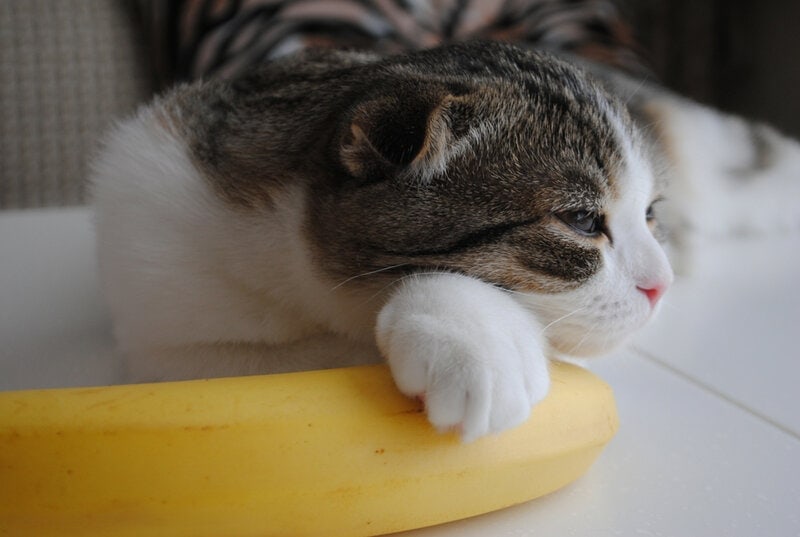 If you're a foodie who loves cats, why not name your favorite feline friend after your favorite gourmet treat? You'll find an abundance of tasty ideas in our smorgasbord of food names for cats. Food-themed names are fun, evocative, instantly recognizable, and you don't have to worry about them being overly common. There are lots of cute food-related names. In our mega-list of names, you'll find options that are perfect for any feline personality, regardless of whether your kitty's character is sweet, salty, spicy, or bitter. Another way to choose a unique moniker is to match your cat's fur to foods of the same hue. There are many great options on our menu, so work up an appetite, savor the list, and enjoy thoroughly.
How to Name Your Cat
Adopting a cat or kitten can be a very exciting experience. There is a lot to think about: where your cat will sleep, what shots it has had or still needs, who its vet will be, the insurance it needs, how to begin or master litter training, and so much more. There are so many things to consider, and on top of all of that, you need to find the perfect name. It's tough to find a name that perfectly fits your cat, makes everyone in your household happy, survives the test of time, is easy to say, and doesn't sound weird when you call your cat in front of guests or neighbors. The uniqueness of your cat lies in its character. Picking a name that reflects your little one's unique characteristics can really solidify its identity in your home.
Your cat's appearance can help you determine its name. Pumpkin, Tangerine, and Marmalade might work well for orange cats, while Raisin, Choccie, or Brownie might work better for brown cats. The breed, the length of your cat's hair are also important factors in your cat's appearance. Persians and Siberians, which have long hair and a puffy appearance, might suit names like Candyfloss or Fluff. Or you could simply name your cat after your favorite food!
White Food-Inspired Cat Names
Brie
Cauliflower
Chardonnay
Cream
Feta
Flour
Gouda
Latte
Marshmallow
Mayo
Milkshake
Mojito
Mozzarella
Onion
Ravioli
Salty
Scone
Sugar
Swiss
Vanilla
Orange Colored Food Names For Cats
Apricot
Cantaloupe
Carrot
Cheddar
Cheesy
Cheeto
Clementine
Creamsicle
Dorito
Ginger
Ginger ale
Mango
Marmelade
Orangeade
Pumpkin
Saffron
Sweet Potato
Tangerine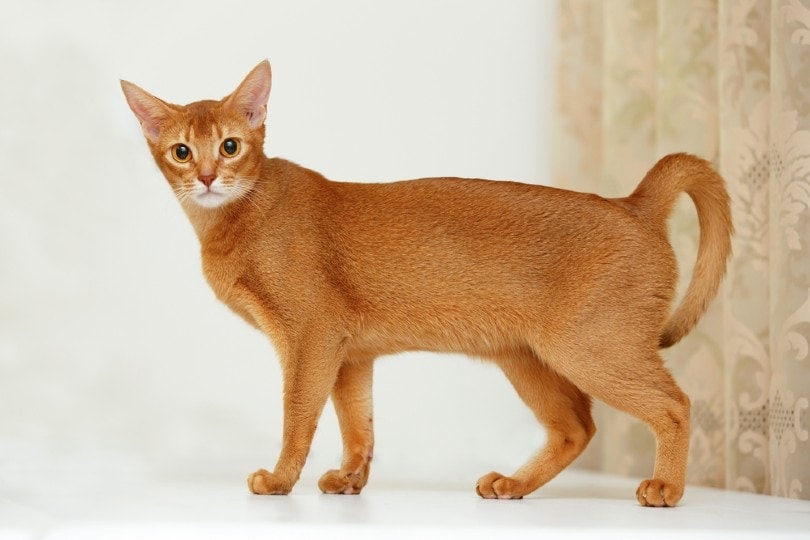 Food Names For Dark Brown Cats
Brandy
Brown Sugar
Brownie
Butterscotch
Cadbury
Cannoli
Caramel
Carob
Cashew
Chai
Chip
Cinnamon
Clove
Coco
Cocoa
Fudge
Godiva
Hazelnut
Hershey
Kahlua
Latte
Mocha
Nutella
Peanut Butter
Pumpernickel
Raisin
Snickers
Syrup
Tea bag
Whiskey
Black Cat Food Names
Bean
Blackberry
Caviar
Coffee
Cola
Espresso
Guinness
Java
Jellybean
Kona
Licorice
Molasses
Olive
Oreo
Pepper
Pepsi
Stout
Treacle
Food-Related Names For Blue, Lilac, & Lavender Cats
Blueberry
Concord
Damson
Eggplant
Elderberry
Fig
Gatorade
Grape
Lobster
Plum
Slushie
Food-Themed Names For Tortoiseshell & Calico Cats
Cheesecake
Cobbler
Coconut
Cookie
Cookie dough
Eclair
Fruitcake
Gin Fizz
Nougat
Nutmeg
Paprika
Peanut
Popcorn
Sesame
S'mores
Truffles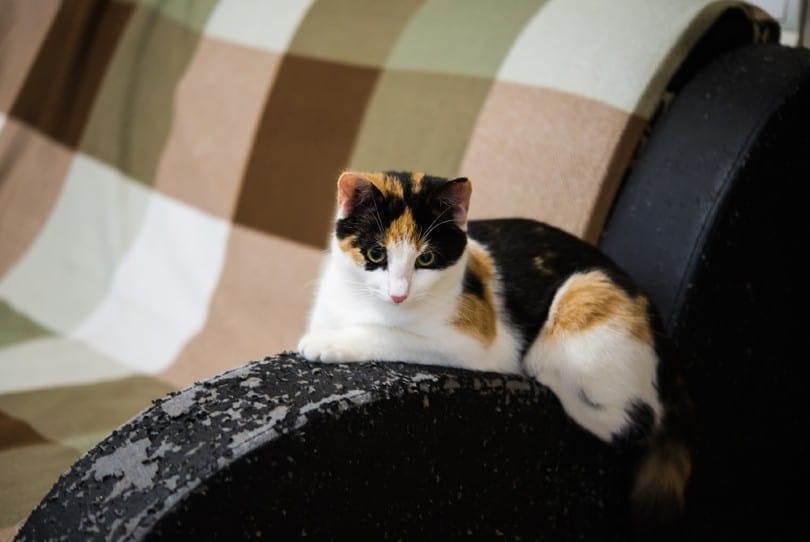 Food-Inspired Names For Tan & Pointed Cats (Siamese, Burmese, Etc.)
Almond
Anise
Bagel
Biscuit
Garlic
Latte
Miso
Pancake
Potato
Rigatoni
Tiramisu
Wonton
Food-Based Monikers for Gray Cats
Anchovy
Appenzeller
Baba Ganoush
Mackerel
Mushroom
Oatmeal
Oyster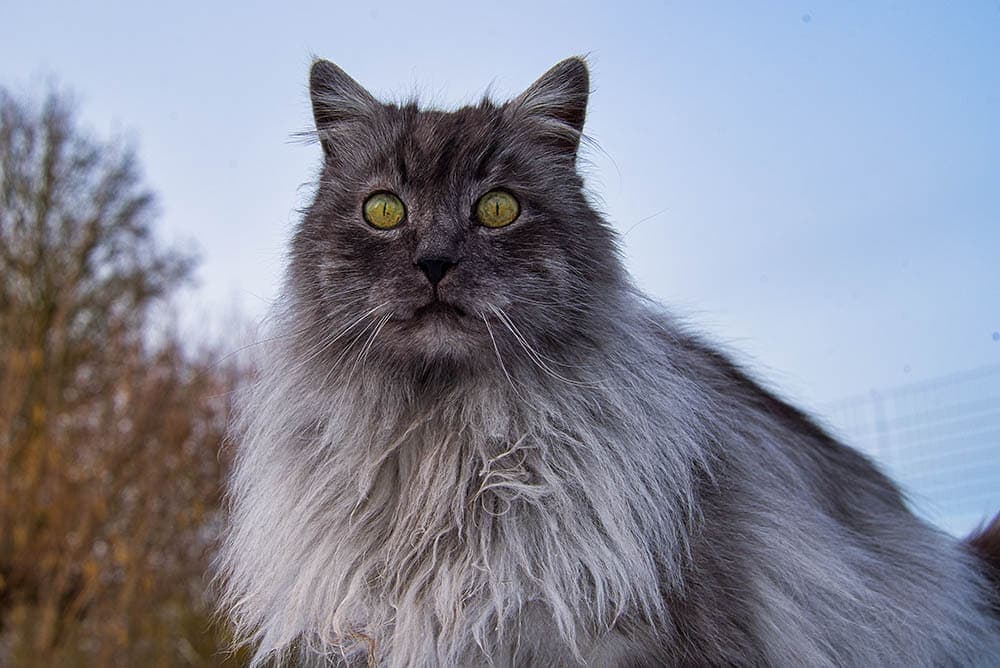 Spotted Cat Food Names
Basmati
Blizzard
Chia
Cookie
Dragon fruit
Pilaf
Sprinkles
Red & Rusty Colored Cat Food-Themed Names
Amaretto
Amber
Ambrosia
Brandy
Burgundy
Cayenne
Chili
Copper
Hazel
Honey
Merlot
Shiraz
---
Sweet Food Names For Cats
Apple Pie
Candy
Candyfloss
Croissant
Doughnut
Granola
Honey
Lollipop
Macaron
Macaroon
Malteser
Pudding
Sorbet
Strudel
Waffle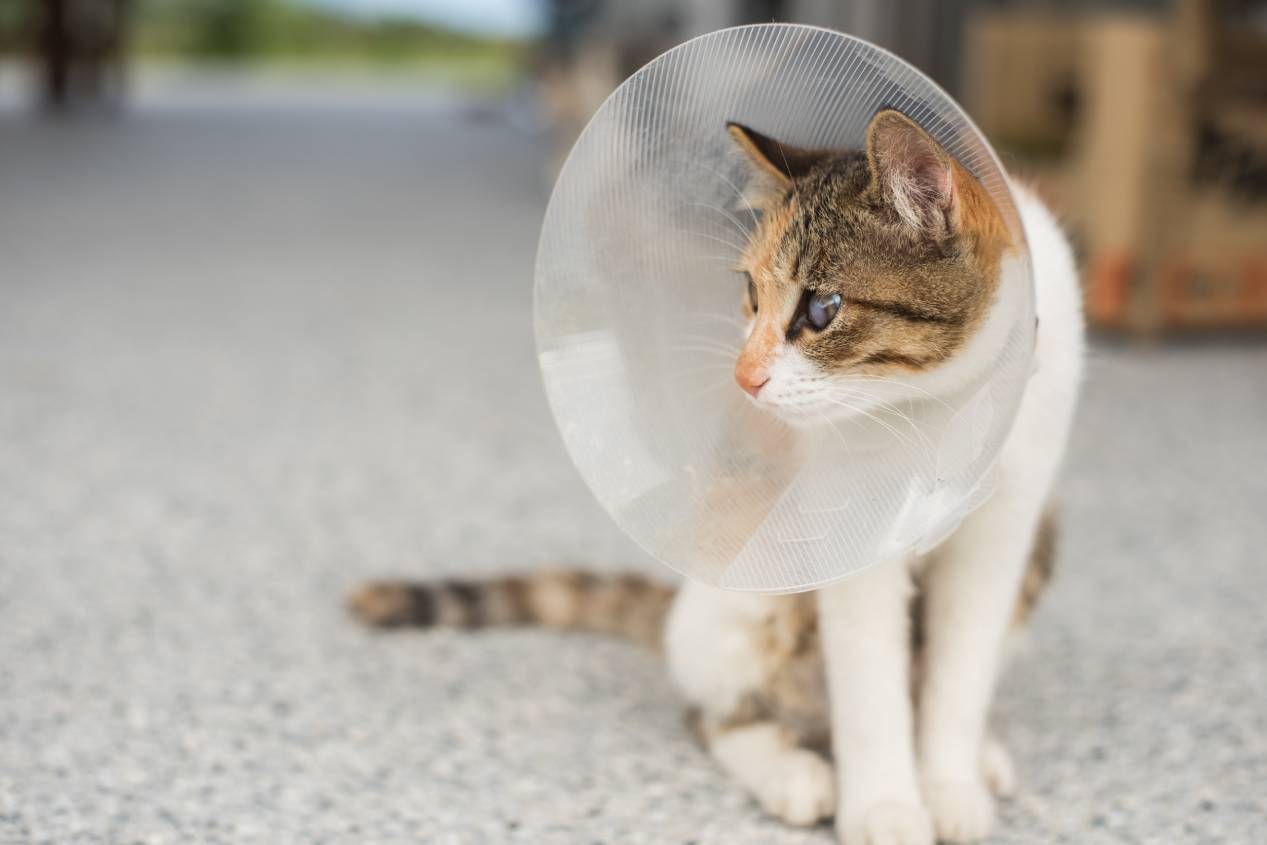 Fruit Names For Cats
Apple
Applesauce
Berry
Cherry
Citrus
Huckleberry
Kiwi
Pawpaw
Peach
Persimmon
Quince
Tamarind
Candy-Themed Names For Cats
Bubblegum
Gumdrop
Kit Kat
Pop Rocks
Reese
Skittles
Taffy
Twizzler
Wafer
Japanese Food Names For Cats
Bento
Chopstick
Dashi
Matcha
Mirin
Miso
Mochi
Nori
Ramen
Sake
Sashimi
Sushi
Wasabi
Savory Names For Cats
Baguette
Burger
Burrito
Butter
Camembert
Casserole
Dill
Dim Sum
Dumpling
Lasagna
Lentil
Noodle
Parmesan
Pastrami
Pepperoni
Pickle
Queso
Radish
Reuben
Sandwich
Sausage
Tabasco
Taco
Tofu
Zucchini
Final Thoughts
When you adopt a new cat into your life, it comes with its own recipe for a lifetime of love and adventure. To celebrate its unique flavor, pick the very best food-related cat name. To find our very favorite food-inspired names for cats, we perused our pantries, refrigerators, and the aisles of the grocery store. We hope you have enjoyed our selection and have chosen the perfect name for your precious kitty.
---
Featured Image Credit: Pixabay