427 Amazing Names for Giant Schnauzers
So, you have a new Giant Schnauzer, and now you have the herculean task of giving it the perfect name. With a height of 26–28 inches and a weight of 75–79 pounds, the Giant Schnauzer is a grand dog, and it deserves a name that reflects its regal nature. They are affectionate, sweet, and loyal dogs that any family would be lucky to call their own.
As sweet as they are, they can be tough as a male and prissy as a female, so it can be hard to find the perfect name for your Giant Schnauzer. If you're struggling to give your Giant Schnauzer the great title they deserve and need some inspiration, we list our favorite names for you in the guide below.
Click Below to Skip Ahead:

Naming Your Pet
Before making a list of names, observe your new pet's behavior briefly. Its temperament and quicks can give you ideas, and you can use its physical characteristics, like its scruffy beard, to nail down a fitting name. Giant Schnauzers are sweet pups, but their large size can be intimidating to those unfamiliar with them. Whether you focus on your new pet's size or winning personality, we're sure you'll find a name that fits your lovable Giant Schnauzer.
Male Giant Schnauzer Names
Let's say your Giant Schnauzer is a male. He is macho, rugged, and strong; his name should reflect that. If you want to give your Giant Schnauzer a name fitting its toughness, this is the list for you.
Bear
Buffalo
Boomer
Magnum
Tank
Rex
Tex
Mack
Truck
Titan
Moose
Shaggy
Hercules
Ulysses
Duke
Max
Goliath
Zeus
Trojan
Dante
Damien
Yukon
Wolf
Talon
Hawk
Tempest
Elephant
Winston
Jet
Oscar
Olympus
Olympia
Ragnar
Loki
Ragnarök
Odin
Tyr
Hades
Neptune
Mars
Pluto
Baron
Ares
Oliver
Charlie
Buddy
Milo
Moppy
Shaggy
Oli
Rocky
Jack
Jax
Bruno
Louie
Teddy
Murphy
Leo
Finn
Kobe
Lebron
Ace
Lucky
Billy
Otis
Benny
Benji
Jasper
Chase
Rosco
Rocco
Tabasco
Smokey
Bandit
Sam
Sammy
Apollo
Nova
Noam
Cosmo
Cody
Tito
Simon
Hank
Ozzy
Levi
Chip
Harper
Whiskey
Romeo
Champ
Klaus
Bruce
Einstein
Luca
Luke
Lucas
Odie
Axel
Oak
Roman
Elias
Samson
Jaws
Flynn
Ruth
Bernard
Rio
Holland
Oslo
Ali
Jay
Ranger
Chief
Vulcan
Jupiter
Saturn
Kong
Jacco
Otto
Lion
Panther
Boris
Berlin
Mustang
Flint
Beowulf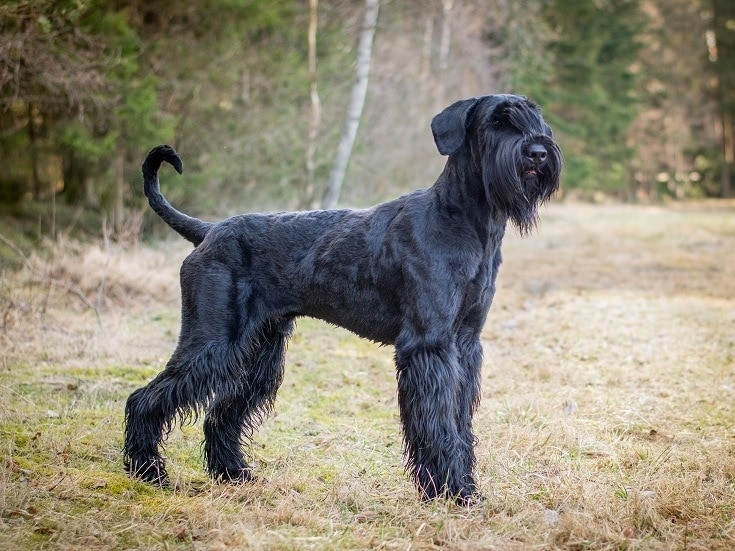 Female Giant Schnauzer Names
Your female Giant Schnauzer is a princess, and they are the epitome of grace and beauty. Your pet deserves a name that speaks to her magnificence, and this list will give you the inspiration and ideas you need to provide them with the perfect name.
Luna
Grace
Scarlett
Sadie
Maria
Dixie
Snow
Rain
Mia
Oreo
Winnie
Satin
Reba
Lulu
Ellie
Heidi
Misty
Lucy
Velvet
Maxi
Lois
Candy
Willow
Marilyn
Abby
Susie
Annie
Rosie
Emma
Paige
Cindi
Aurora
Borealis
Brandi
Coco
Penny
Katie
Jade
Jada
Leah
Princess
Freja
Athena
Aphrodite
Hera
Brigit
Artemis
Persia
Pepper
Daisy
Bella
Molly
Sophie
Lily
Roxy
Stella
Chloe
Millie
Ruby
Bailey
Olive
Riley
Minnie
Gigi
Ginger
Ava
Cosmo
Belle
Holly
Josie
Sugar
Maddie
Sapphire
Kairi
Alexi
Juliet
Dolly
Quartz
Violet
Angle
Harley
Ivy
Alba
Anastasia
Bianca
Skye
Chardonnay
Evie
Dakota
Gwen
Haven
Lisa
Fawn
Darcy
Judith
Bambi
Boudica
Siri
Lana
London
Blue
Rebel
Penelope
Swiss
Britt
Akira
Nairobi
Skadi
Cleo
Macy
Star
Nikita
River
Billie
Stormy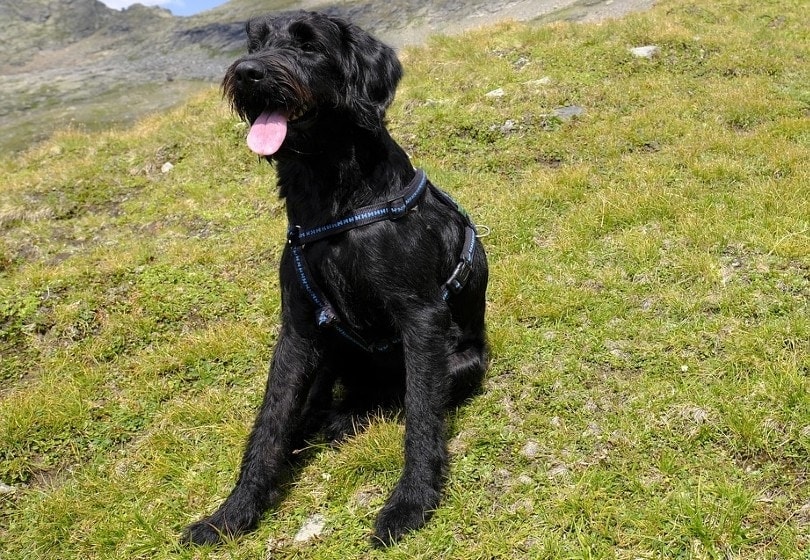 Historical Names
Maybe you're the scholarly type; you are fond of history and want your dog to have a name that reflects that. Your dog's name may fit the personality or actions of a historical figure, and you may not realize it yet. Hopefully, this list will give you a name that reminds you of your Giant Schnauzer.
Bismarck
Nero
Caligula
Cesar
Trajan
Napoleon
Genghis
Romulus
Remus
Brutus
Jadwiga
Cleopatra
Amelia
Tesla
Claudius
Hammurabi
Justinian
Medici
Cyrus
Tomyris
Dido
Gandhi
Matthias
Corvinus
Kupe
Gitarja
Roosevelt
Tamar
Hardrada
Sitting Bull
Basil
Plato
Archimedes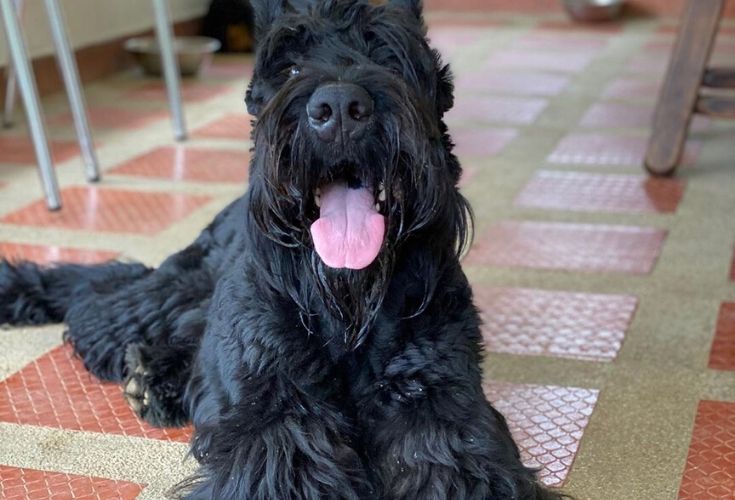 Musical Names
If you're into music, you may want your dog's name to reflect your interest. Music is a broad genre of entertainment and includes a lot of possible names. If you're looking for musical names for your Giant Schnauzer, this list will appeal to you.
Lead Belly
Cobain
Sinatra
Nirvana
Slash
Treble
Nu
Linkin
Amp
Reverb
Blues
Jazz
Elvis
Elton
Blink
Kanye
Snoop
Bono
Beyonce
Cash
Gibson
Ibanez
Foo
Fret
Cash
Ringo
Leppard
Weezer
Oasis
Sabbath
Van Halen
Hendrix
Malone
Melody
Ramone
Clef
Acoustic
Yamaha
Strait
Octave
Mercury
Bohemian
Morrison
Beats
Beatle
McCartney
Drummer
Strait
Fender
Rhapsody
Osborne
Les Paul
Ramone
Rolling Stone
Montreaux
Zappa

Movies, TV, and Literature Names
Perhaps, you're a cinephile and want to name your Giant Schnauzer after a character from a film, or maybe you're big into reading and want to name your pet after a character from a book. If you're looking for names inspired by cinema or literature, this is the list for you.
Nala
Mufasa
Simba
Lilo
Stich
Hermione
Snoopy
Agatha
Toto
Cinderella
Odie
Soprano
Timon
Lupin
Pumba
Lassie
Poe
Bram
Shakespeare
Wilde
Atticus
Albus
Sirius
Gatsby
Django
Homer
Merlin
Arthur
Le Fae
Morgana
Khaleesi
Geralt
Yennefer
Ciri
Triss
Jaskier

Geeky Games Names
This list is for people who like video games and comic books. If sci-fi and fantasy are your cups of tea, this list is for your adorable, geeky pet.
Samus
Peach
Pixel
Sora
Link
Daisy
Cloud
Zelda
Konami
Vader
Boba Fett
Leia
Skywalker
Yoda
Jabba
Tolkien
Stark
Frodo
Bilbo
Sauron
Jax
Gannon
Chewy
Atari
Yoshi
Lucario
Cubone
Pikachu
Yoshi
Aang
Atom
Bayonetta
Robo
Xena
Spock
Ewok
Slade
Raven
Robin
Widget
Siri
Android
Charmander
Squirtle
Bulbasaur
Comet
Galactus
Fang
Bane
Kal-el
Krypto
Apple
Typo

Summary
These are just a few of the best names we could find for your beloved Giant Schnauzer. Whether you're into literature, games, or history, there's a name for you. Even if you're just an average Joe who wants a male or female name with no sass or frills, we have you covered there as well.
If you decide to adopt a Giant Schnauzer, remember the name isn't the only thing you're responsible for. Taking care of a dog is a very big responsibility, so make sure you're up for the challenge and ready to give your new giant friend a forever home it can be proud of.
---