100+ Gun Inspired Dog Names: Ideas for Patriotic & Sparky Dogs

Adopting a puppy is likely one of the most rewarding things we can do. Once we have welcomed a pet into our hearts, our homes will never be the same, in the best way possible. They bring warmth and comfort, security and protection, companionship, and acceptance. They love wholeheartedly and would go to great lengths to keep us happy. Naturally, we want them to have a wonderful and fulfilling life too, riddled with delicious treats, long walks, and many "who's a good boy?!" praises. 
Now when it comes time to name your adorbs new puppy, you might be interested in an idea as impactful and powerful as they've been to you and your life. If you are on the hunt for something unique and a little outside the box, a firearm inspired name might just do the trick.
You might be thinking, what an interesting yet odd take on a name! There is a lot that goes into owning a gun – proper preparation, learning how to be responsible and safe with them, in addition to keeping them maintained and cared for – just as the relationship with your new puppy! For some, these could even be a representation of patriotism and honor, or perhaps an ideal match for someone in the military or law enforcement. One of these suggestions might just be the perfect pairing for a brand new hunting companion. 
Regardless of the reasoning, these names have it all! Strength, courage, honor, and of course some of them are absolutely adorable. Each of the names on our list would be suitable for both females and males, so keep that in mind when taking a look through! 
We're locked and loaded – here are our favorite gun inspired doggo names!
Click Here to Jump Ahead:

Gun Names for Female Dogs
Harley Quinn

Lara Croft 

Bonnie 

Angelina

Harmonica 

Shelly 

Rocket 

Alice

Lola

Atomic 

Cherry Bomb 
Gun Names for Male Dogs
Pew 

Recoil

Hunter

Pump

Torpedo 

Gunner

Bullseye 

Skeet 

Swage 

Soldier 

Marine 

Misfire 

Holster 

Trapper

Chase 

Buddy 

Ace 

Ranger 

Kimber 

Willow 

Boone

Bow / Beau 

Remmy 

Nelli 

Hawkeye 

Arrow 

Rogue 

Cabela 

Maverick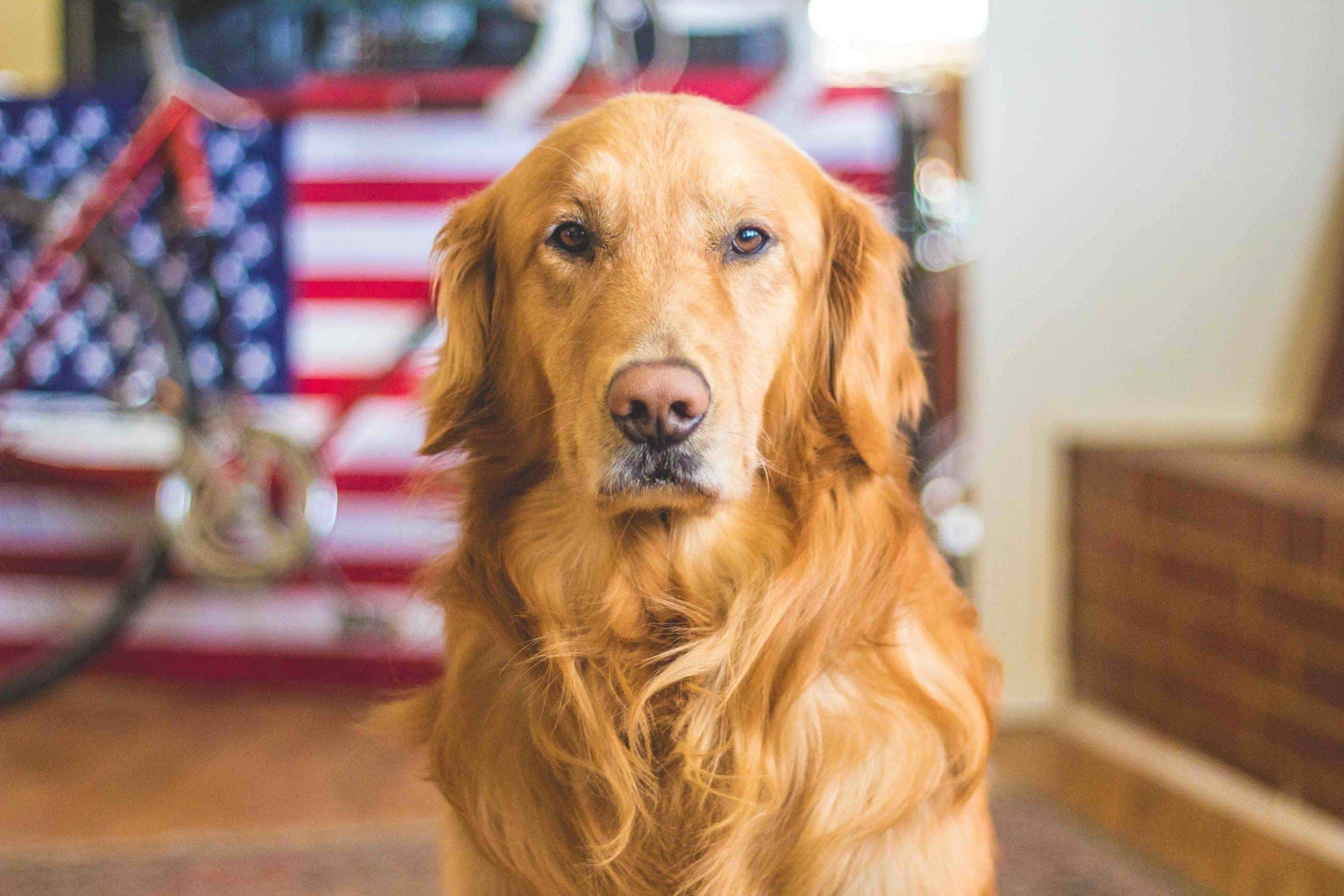 Gun Brand Names for Dogs
The make, brand, or manufacturer is someone who produces and sells a specific product, and in this case, we're talking firearms. These companies are the big names in the biz.
If you are someone who has a passion for guns, maybe even a collector, or someone well versed in the industry and has a preferred brand, this would be an ideal list for you and your pooch. Although some are a bit more recognizable than the others, each offers a subtle and unique take on a gun-inspired name.
Kimber 

Arsenal

Mossberg 

Baikal

Panther

Colt 

Savage 

Lazzeroni

Remington

Heckler

Mauser 

Benelli 

Winchester 

Arctiier

Chiappa

Ruger

Armory 

Glock 

Beretta 

Blaser
Gun Model Names for Dogs
The number of gun models created over the years is likely endless. Dating back to the earliest of settlers and explorers all the way to the present day, there must be an impressive number of types, templates, and demos. Additionally, guns have a wide range of uses: hunting, sporting, and protection, among others.
The list below includes some of the most iconic, historical, current firearms documented.
Rifle
Pistol
Howitzer
Nordenfelt
Lyle
Airsoft
Shotgun
Falconet
Cannon
Nerf
Flare
Rimfire
Carronade
Machine
Gatling
Magnum
Revolver
Blunderbuss
Musket
Bullpup
Avenger
Grenade
Musketoon
Carbine
AK
Sniper
Arquebus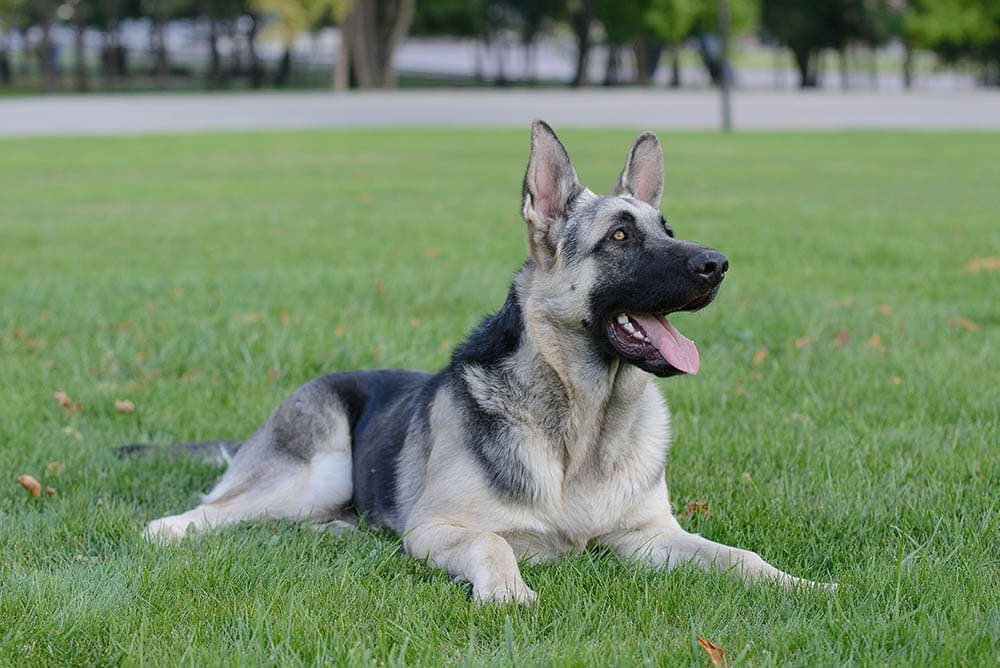 Dog Names Inspired by Gun Parts
There are many important pieces that when combined create a powerful and uncanny tool we commonly know as a gun. Each of these parts is vital in their own way. Perhaps an analogy that may be comparable to your pup's place in your family. They are a crucial member of your loving household and without them, daily operation would feel near impossible.
Below we have noted our favorite firearm parts, all which double as badass dog names. 
Barrell
Projectile
Extractor
Tripod
Mound
Scope
Hammer
Bayonet
Ramrod
Gauge
Charon
Pin
Grip
Silencer
Flask
Clip
Trigger
Chamber
Safety
Ammunition-Inspired Dog Names
An ammunition-inspired name could be a good suggestion for pups who are always on alert, and ready to warn you of danger, and also a cool idea for dogs who have booming barks that can be heard a mile away. These are the top-rated firearm ammunition-inspired names!
Wad 

Jacketed 

Hollow 

Ballistic 

Pellet

Boat Tail 

Case 

Slug

Ammo 

Shell

Brass 

Bullet 

Powder

Finding the Right Gun Name for Your Dog
Choosing the right name for your pup can be tough – where to start and ultimately when do you stop searching?! We have listed a few helpful tips below that should point you in the right direction: 
Names that end with vowels are easier for dogs to learn.

Names like Lucky, Fido, and Bella got their names on the top of the popular list for more than one reason. Dogs can distinguish frequencies ranges higher (and better) than we can (have you heard of the dog whistle?), so having the vowel ending adds an intonation that makes it very easy to hear and understand for your pup. That's not to say it's the only way, but it will give your puppy a bit of a leg-up in his puppy training.

One to two syllable names are easier to say. Really long names are a pain, especially during training, so just keep that in mind if you find one you love. A little "Queen Elizabeth the 3rd" may be the fitting name for your regal pup, but using that as her proper name and calling her Lizzie will probably serve you and her much better. 
Do your best to avoid names that may be confused with commands.

Imagine your little puppy learning to "sit" or "stay," but their name is "Kit" or "Ray." While the names are cute and we aren't saying you can't pick them, just keep in mind that learning the commands that sound similar will be a little trickier at first, so have a bit more patience if you're set on the name. 

Think of the personality your puppy has (or is likely to have).

Most dog breeds have specific qualities, so even before your puppy comes home, it is somewhat easy to pick a name. Or, you may choose to have your furry friend at home with you for a few days while you get to 

See how your pet reacts when you say it out loud.

This may be a clear indication that they love or hate a name. If an option provokes an alarming bark, we know that's not the name for your pup. If you get a curious head tilt or a few puppy kisses, we can bet you have found a winner!
We hope that you hit the bullseye and found a gun dog name you love for your pup. Surely there is something for every type of dog on our list of 100+ gun-inspired pup names. If these weren't quite right, take a peek at one of our other popular name posts below: 
---
Feature Image Credit: juliazara, Shutterstock