5 Health Benefits of Dog Boarding – Based on Science
There may be a time when you have to travel and can't bring your dog along. So, what are you going to do? You could always try and find a sitter to watch them, but that can be difficult. Or maybe you'll just have the neighbor check in on them once or twice a day. They'll be ok, right?
However, when it comes to extended trips, your best bet is to look into dog boarding. Entrusting your pooch to a reputable dog boarding location is more than just dropping them off at a professional sitter. You're giving them a vacation too!
And although higher-end boarding services can get a bit expensive, they're a great option for your pup when you have to temporarily leave them behind. There are quite a few benefits your dog will receive when at a boarding facility.

Top 5 Health Benefits of Dog Boarding:
1.

Your Dog Will Receive The Proper Nutrition They Need
Dog boarding houses are experts in caring for pooches right down to the correct food and nutrition intake they need. As a matter of fact, most boarding houses carry several different types of high-quality dry and wet food just to ensure that your dog is getting the right one.
And if your dog has any special considerations when it comes to feeding, let the staff know. They'll be sure to mark it down and feed your dog exactly what is needed.
---
2.

If Your Dog Requires Specialized Medical Attention, They'll Be Sure to Get It
One of the biggest worries is leaving behind a pet that requires medication or special medical treatment. But when you board your dog, you can rest assured that they'll receive their scheduled medications or treatments on time. And god forbid anything should go wrong, medical care will be offered right away to your beloved pet.
---
3.

Your Pup Will Be Safe and Secure
Are you worried about your dog escaping the yard or getting into something they shouldn't if you leave them under the eye of a sitter? Getting lost can be a traumatic experience for a dog. With dog boarding, you don't have to worry so much. Pet boarding establishments are specifically designed with your dog's safety in mind. And most facilities are complete with alarms, CCTV, and strategic plans in the event of an emergency or natural disaster.
---
4.

They'll Have Plenty of Socialization
When you drop your pup off at a boarding station, there's a good chance that they're not going to be there alone. As a matter of fact, there may be several other pups under the facility's care. But that's ok. Because the staff will closely monitor and socialize the dogs together through play and exercise.
On top of that, your dogs will be showered with the love and attention they deserve. This is extremely important for dogs who are prone to separation anxiety or those who just crave attention.
---
5.

Your Dog Can Be Mentally Stimulated
How neat would it be if you could drop your dog off for boarding and when you return, they've attended and learned a new trick at a doggie training class? It's possible at several boarding centers and dog hotels. In fact, your (and your dog's) vacation could provide them with an opportunity for added mental stimulation, which is proven to lower your pup's stress and reduce aggression and destructive behaviors.

Tips and Tricks for Boarding Your Dog
Boarding your dog for the first time can be a bit scary. After all, you don't exactly know how they're going to fare in a new place. However, there are a few things that you can do in order to make the experience as easy as possible.
Visit the facility with your dog before your scheduled trip.
This will allow both you and your dog to familiarize yourselves with the kennel. Most places will be warm, welcoming, and inviting to put your mind at ease. And they'll be happy to answer any questions you may have.
Get recommendations from other pet owners.
It's always much easier to find a good service for your loved one if you've got a strong recommendation from a trusted friend or family member.
Ensure your dog's vaccinations and records are up to date.
This is both for the safety and peace-of-mind for both you and the kennel. If every dog who enters the care of the facility has current medical records and vaccinations, you can rest assured that your pup won't contract anything dangerous while boarding.
Before boarding your pup overnight or for multiple days, ask if you can allow your dog to stay just for the day—like doggy daycare. Doing so will allow you to see just how well they handle the facility while you're away.
Disadvantages of Boarding Your Dog
Boarding your pup is often a great way to ensure your dog gets everything they need while you're away. However, it's not always the best solution for every dog.
If your dog spends most of their time in a familiar place — such as their home — new places could definitely make them nervous and anxious. And while most dogs overcome this anxiety relatively quickly as they familiarize themselves with their new surroundings, some dogs actually get overwhelmed.
Another issue that may appear is the introduction of microorganisms and maladies that your dog wouldn't have otherwise been exposed to. If one dog is sick or is carrying a parasite, it may be passed along to your dog during playtime. Now, this is a rare occurrence as most kennels require veterinary records and health clearances prior to staying. But the possibility still exists.
And boarding your pup is going to cause them some stress, too. They'll be eating different food, sleeping in different places, and meeting new people. Social dogs may actually enjoy this, and there'll be little to no issue. However, less sociable pups may find the whole experience to be very intense. This could lead to some short-term issues upon their return home. You may find your dog losing weight or their appetite. But don't worry, this isn't a permanent change. Their habits will be back to normal once they've processed the experience and accepted that they're back home.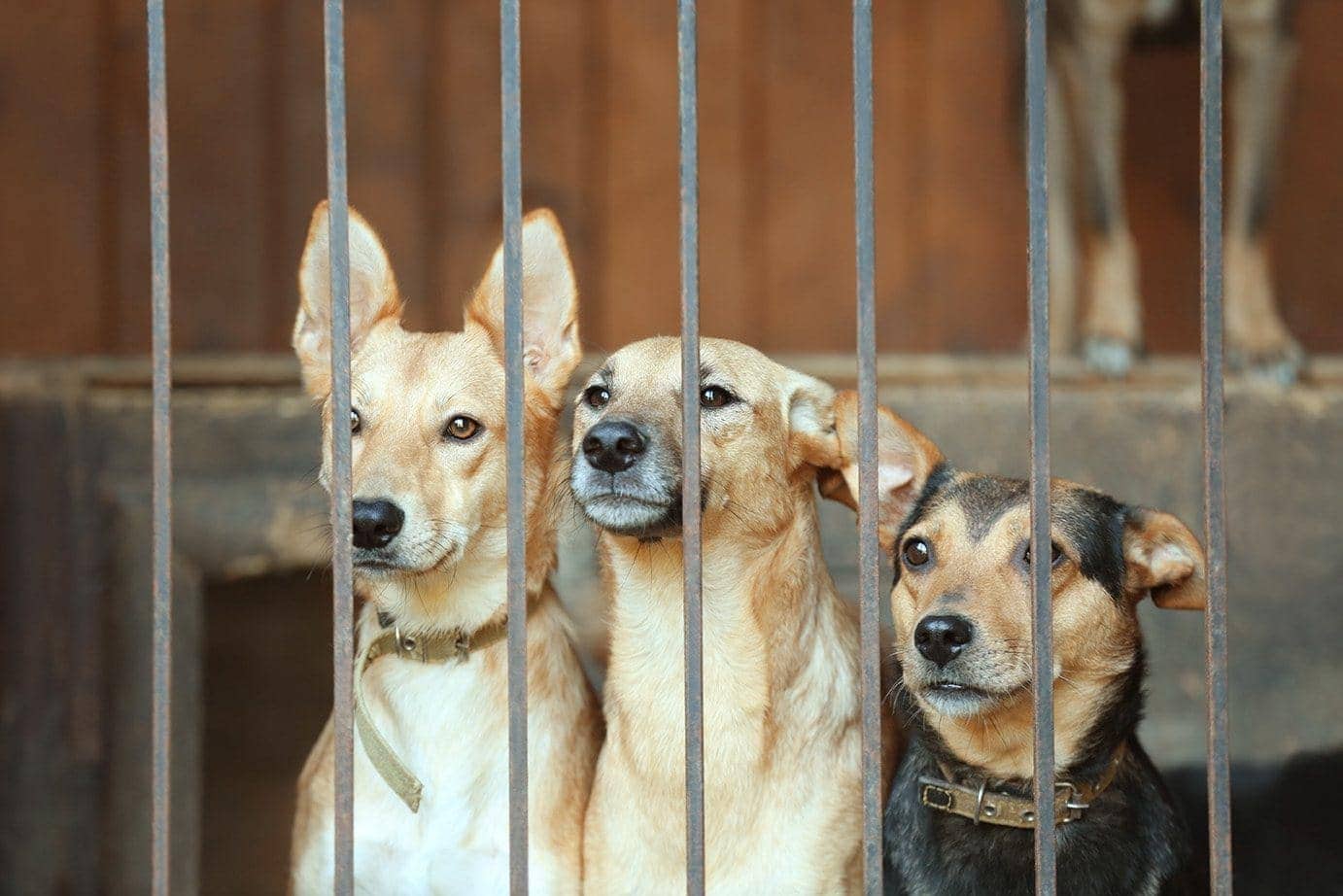 Conclusion
Boarding your dog can be extremely beneficial when you have to go away. And a good kennel has professional, courteous staff that'll do everything they can to help put your mind at ease when boarding your dog.
Just be sure to investigate and look into different care facilities prior to the trip if possible. Finding the best facility for your pup is the number one concern.
---
Featured Image Credit: cynoclub, Shutterstock