Hill's Science Diet Puppy Food Review 2023: Recalls, Pros & Cons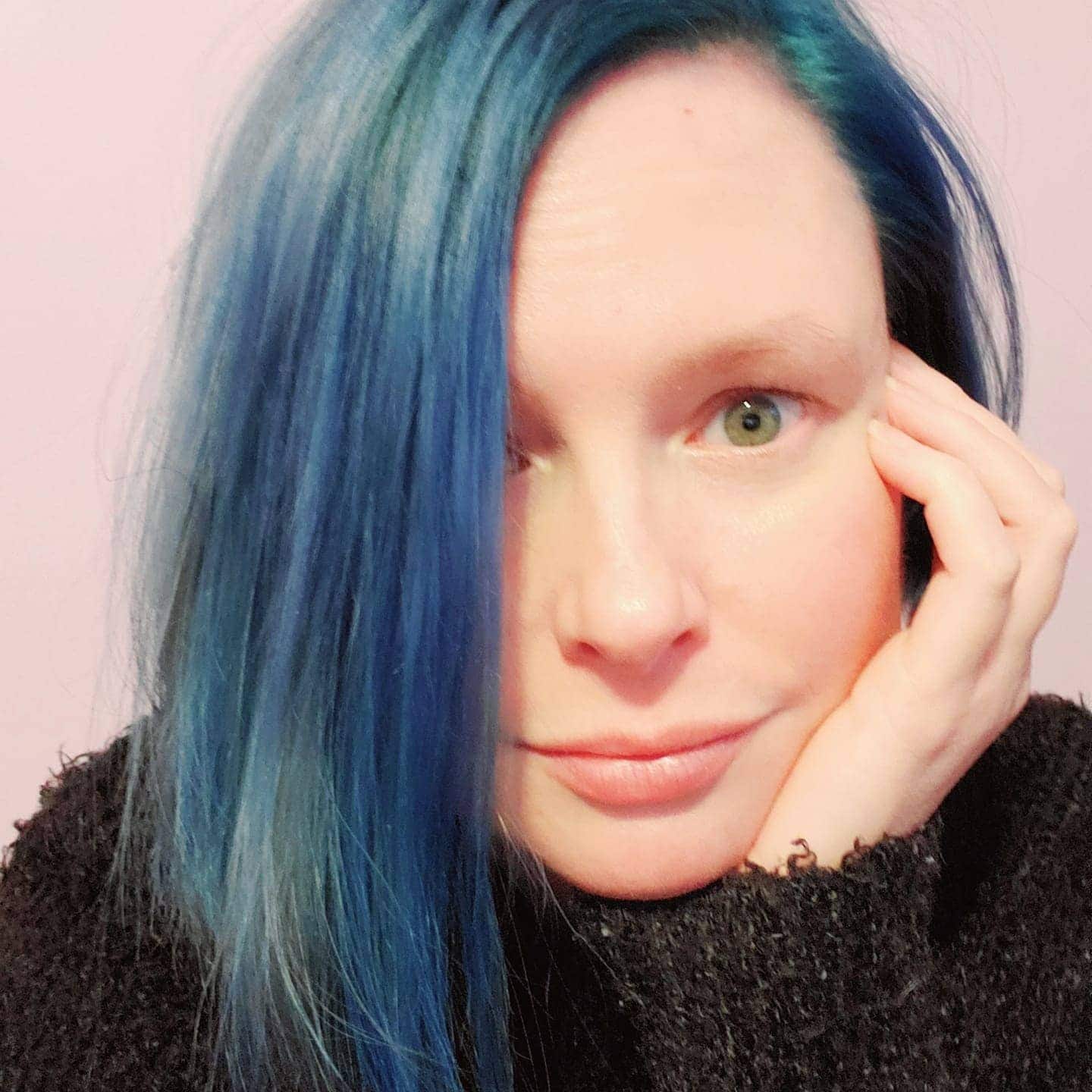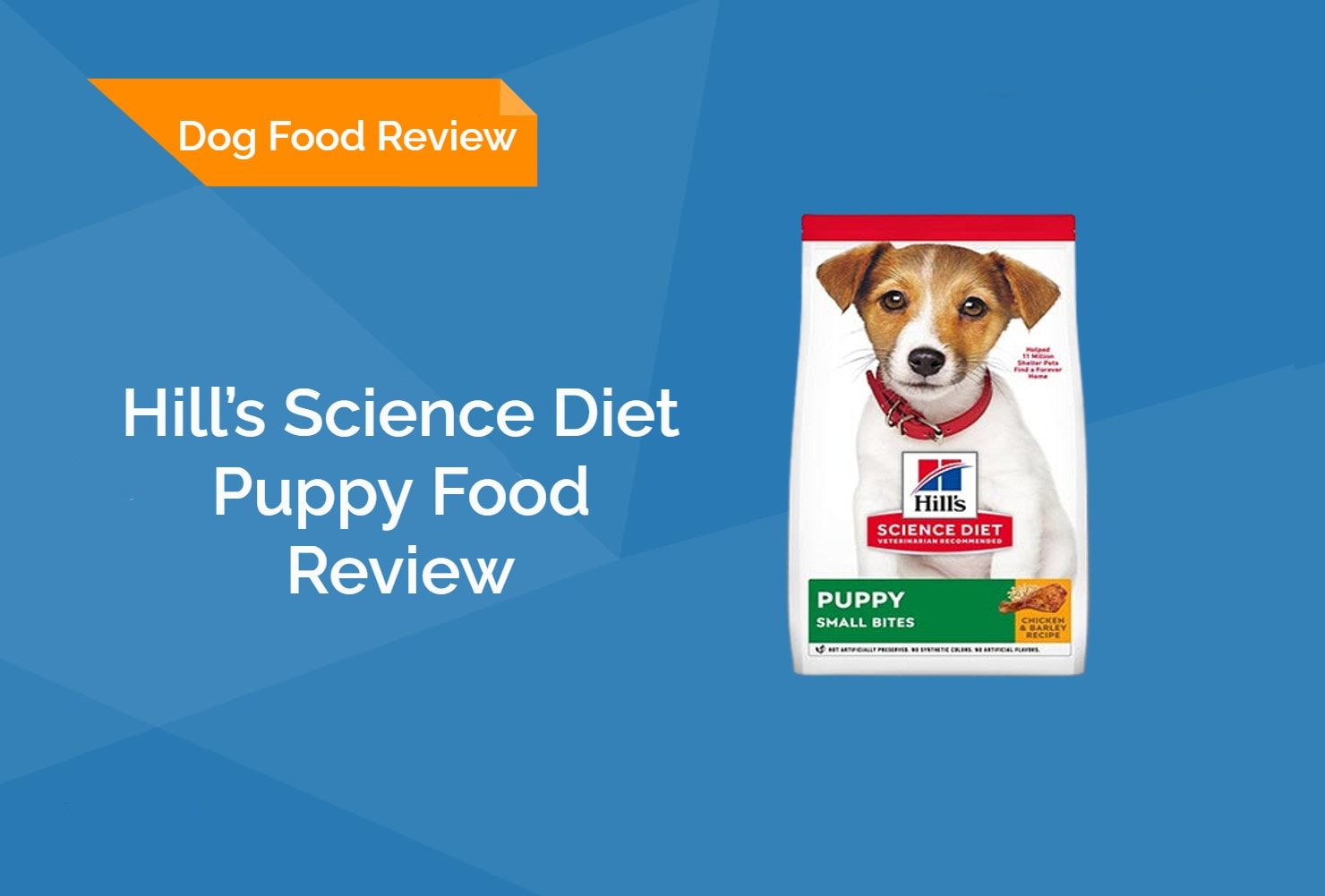 Review Summary
Our Final Verdict
We give Hill's Science Diet Puppy food a rating of 4.0 out of 5 stars.
You've probably come across Hill's Science Diet dog food before since it's a well-known brand that's been around since the 1930s. Created by Dr. Mark Morris, Sr., the brand came about after the doctor met a man named Morris Frank. Frank's dog was a victim of kidney failure, and the man desperately wanted to save his pet. Enter the good doctor to save the day!
Dr. Morris realized that the kidney failure was a result of poor nutrition and, together with his wife, developed a dog food that was more nutritionally sound. This food was a success, with Frank's dog recovering. A few years later, in 1948, Dr. Morris decided to mass market this dog food and partnered with Burton Hill to do so.
By 1976, Hill's was owned by the Colgate-Palmolive Company. The company decided to carry on the tradition of creating dog food recipes that were nutritionally sound, and each recipe is put together with the help of a group of scientists, vets, and nutritionists to ensure the best nutrients and quality.
Hill's Science Diet puppy food is no different when it comes to this. The brand recipes are designed to suit puppies up to one year, and some recipes are tweaked to fit the nutritional needs of either large or small breed dogs. However, there are a couple of downsides to Hill's Science Diet puppy food.
Click to skip ahead:

At a Glance: The Best Hill's Science Diet Puppy Food Recipes
Rating
Image
Product
Details

Our Favorite

Hill's Science Diet Small Bites

High-protein
Easy to digest
Smaller kibble bites
Check Price

Hill's Science Diet Chicken Meal & Barley Recipe

High-protein
Picky eaters enjoyed
Tons of vitamins and minerals
Check Price

Hill's Science Diet Chicken Meal & Oat Recipe

Offers calcium support
Contains glucosamine and chondroitin
Reports of energetic puppies with shiny coats after eating this
Check Price

Hill's Science Diet Lamb Meal & Rice Recipe

Plenty of calcium
Contains DHA
No artificial colors, flavors or preservatives
Check Price

Hill's Science Diet Chicken Meal, Barley & Brown Rice Recipe

Highly digestible
Supports healthy immune system
For puppies up to 1 year & 25 lbs
Check Price
Hill's Science Diet Puppy Food Reviewed
Hill's Science Diet is a fairly popular dog food brand, so you're likely somewhat familiar with them. But researching dog foods before you purchase is always an excellent idea. This way, you're aware of exactly what you're getting and what your puppy will be eating. One of the pluses of Hill's Science Diet puppy food is that the brand makes recipes focused on breed size, so you can pick a food based on whether your pup is a large breed or small breed (or in-between!). Recipes by breed size mean your puppy is getting the exact nutrients it needs to grow up strong.
However, Hill's Science Diet puppy food tends to contain grains that don't do much in the way of adding fiber. It also has flaxseed, which can be good or bad depending on your dog. This means the brand's puppy food may not be suitable for all pups.
Who makes Hill's Science Diet, and where is it produced?
Hill's Science Diet dog food is a U.S. brand made in Topeka, Kansas. They don't just have a food processing plant, though. This brand researches what to put into their dog food and studies how the food affects dogs that eat it via a nutrition center and animal hospital. Plus, Hill's Science Diet's Global Nutrition Center has roughly 200 scientists researching which foods and ingredients will best meet which dog breed's dietary needs.
Which type of dog is Hill's Science Diet Puppy food best suited for?
This dog food brand should be suitable for the majority of puppies out there since the brand makes puppy-specific recipes. And because they produce foods that are size-specific as well, it should be easy to find a food for your pup's size. However, there are only ten puppy-specific recipes, so variety is fairly limited, which might be an issue for some.
https://www.instagram.com/p/CLsojqtALxb/?utm_source=ig_web_copy_link
Which type of dog might do better with a different brand?
Because Hill's Science Diet contains some grains that don't really add fiber but will add extra calories, puppies who are a bit overweight might do better on a weight-control food, such as Merrick Backcountry Freeze-Dried Raw Puppy Recipe Grain-Free Dry Dog Food.
And, if your puppy requires a grain-free diet for some reason (not all dogs do), it would do better on a food free of grains like Taste of the Wild High Prairie Puppy Formula Grain-Free Dry Dog Food.

Discussion of the Primary Ingredients (Good and Bad)
As we said previously, it's an excellent idea to check dog foods to see what ingredients they have so you know exactly what your puppy will be eating. Below are a few of the primary ingredients you'll find in Hill's Science Diet puppy food—some good and some not as good.
Protein Sources
At first glance, it might seem like Hill's Science Diet is lacking when it comes to protein, as their dry puppy foods don't contain meat as the first ingredient (though the wet recipes do). But if you can't have real chicken or lamb or beef, etc., as the first ingredient, then meat meal is the next best thing, and that's precisely what Hill's has. All meat meal indicates is that the meat has been dried and ground up, rather than put in there as is—and it's perfectly safe for your pet. So, your puppy will still get the protein needed to grow up strong and healthy.
Dried Beet Pulp
Dried beet pulp as an addition to dog food is a bit of a controversial ingredient. While it ups the fiber content in food (which is good here since Hill's uses some grains that aren't great in the fiber area), there have been questions about whether it's actually good for dogs or not. It's been linked to health benefits for the intestines and blood sugar, but it is possibly also related to lower taurine status in dogs. This is an ingredient where you'll need to decide if the benefits outweigh potential risks.
Grains
After the first ingredient of meat meal, grains are the most common second (and third and fourth) ingredients found in Hill's Science Diet puppy food. The issue is that they aren't necessarily grains that add fiber to your pup's diet. Some whole grains, such as whole grain wheat, are good; however, there are also grains such as corn gluten meal and sorghum. These aren't harmful to your dog, per se; they just aren't healthy either.
Flaxseed
Flaxseed is another ingredient you can find in Hill's and another that has both good and bad qualities. The good part is that flaxseed is a fabulous source of omega fatty acids, which are essential in helping keep your puppy's skin and coat healthy. The bad part is that flaxseed doesn't always agree with dogs. So, if your puppy has a digestive system that is sensitive or has known food allergies, flaxseed could cause stomach issues. But if your puppy has no digestive health problems, it should be able to stomach flaxseed and will gain great benefits!

A Quick Look at Hill's Science Diet Puppy Food
Recipes specific to large or small breeds
Meat meal as the first ingredient offers plenty of protein
Dried beet pulp for added fiber
Contains some grains that aren't the best
Some ingredients can be good or bad, depending on your pup
Limited recipe variety
Recall History
Like most companies, Hill's Science Diet has had a handful of recalls throughout its long history.
The first was in March 2007, when the brand was part of the melamine scare. This scare saw dozens of foods being recalled from several brands and thousands of pets dying from the food that contained this chemical. However, how many of these deaths might have been caused by Hill's is unknown.
The following recall came seven years later, in 2014. 62 bags of Hill's Adult Small & Toy Breed dry food recipes were recalled because of the potential for salmonella contamination, though this recall only came in California, Nevada, and Hawaii.
The latest recall for Hill's Science Diet came in 2019. That was when huge (and toxic) amounts of vitamin D were found, and 33 of the brand's canned recipes were recalled (the vitamin D amounts were blamed on a supplier). Potentially hundreds of animals died from this instance, though, and a lawsuit was brought against the company not long after.
Finally, in 2015, Hill's had a market withdrawal (different from a recall) where they pulled some of their canned food recipes from the shelves. Why they did this is unknown, but the leading theory seems to hold that it was due to an issue with labeling.

Reviews of the Three Best Hill's Science Diet Puppy Food Recipes
Here you'll find closer looks at the three best Hill's Science Diet puppy foods!
1.

Hill's Science Diet Puppy Healthy Development Small Bites Dry Dog Food
This Hill's Science Diet recipe was designed for those pups who prefer smaller kibble bites as opposed to larger ones and is easily digestible to help prevent stomach issues. Besides providing your puppy with 25% crude protein, this recipe also offers a wealth of health benefits to keep dogs growing as they should. This recipe contains fish oil which is where your puppy gets omega fatty acids for healthy eyes and the brain, and vitamins E and C, which helps keep puppy's immune system healthy.
Be forewarned, though, that some pet parents complained about this food smelling horrible. It also wasn't a hit with picky eaters.
Smaller kibble bites
Easy to digest
High-protein
Smelly
Picky eaters weren't fans
---
2.

Hill's Science Diet Puppy Chicken Meal & Barley Recipe Dry Dog Food
The Puppy Chicken Meal & Barley recipe offers your puppy the same amount of protein as the last recipe and the same health benefits. Besides the fish oil for omega fatty acids to help the eyes and brain develop and vitamins C and E that aid in immune health, this food gives your pet vitamin A, taurine, and a host of needed minerals. The main difference between this recipe and the last, though, is the size of the kibble, as this dry food contains medium-sized kibble bites. Another difference is that picky eaters did seem to enjoy this one!
However, this recipe doesn't seem to be great for puppies with sensitive stomachs, as a few dog parents said their pups developed runny stools after eating.
High-protein
Tons of vitamins and minerals
Picky eaters enjoyed
May not be the best for dogs with sensitive digestive systems
---
3.

Hill's Science Diet Puppy Large Breed Chicken Meal & Oat Recipe Dry Dog Food
Have a large breed puppy? Then this is the recipe for you! Not only does this recipe contain the same high protein as the others, but it also contains glucosamine and chondroitin—both necessary to keep joints healthy and in working condition (vital to large breeds). Plus, this dog food offers your large breed puppy calcium support in the perfect dose to ensure bones grow as they should (rather than too quickly). Plus, several pet parents commented on how energetic their puppies were and how shiny their coats were after eating this.
On the downside, this recipe seems to cause terrible breath in dogs.
Contains glucosamine and chondroitin
Offers calcium support
Reports of energetic puppies with shiny coats after eating this
May cause horrible breath

What Other Users Are Saying
Don't just take our word when it comes to Hill's Science Diet; check out what other pet parents have to say as well!
Chewy – "Our new puppy is doing amazing with this food. She is an extra-large breed. She's developing well and is not having any problems such as bone issues. Would highly recommend this food for large/extra-large breed puppies."
Hill's Pet – "Our Basset Hound puppies love Science Diet and it seems to work well for their digestive system."
Amazon – Amazon is always an excellent resource for finding out what other dog owners have to say about a food. Check out a few Hill's Science Diet puppy food reviews here!

Conclusion
Hill's Science Diet puppy food has plenty to offer pups, particularly since it is not only designed specifically for puppies but has recipes for specific breed sizes as well. Their foods are high-protein and give your puppy balanced nutrition, so it grows healthy and strong (and plenty of pet parents and pets are fans!). However, some of the ingredients are a bit questionable, whether because they aren't necessarily healthy or just have a bit of controversy about them, so be wary of that. Overall, though, Hill's Science Diet puppy food should be suitable for the majority of pups.