How Many People Have Pet Insurance in the UK (2023 Update)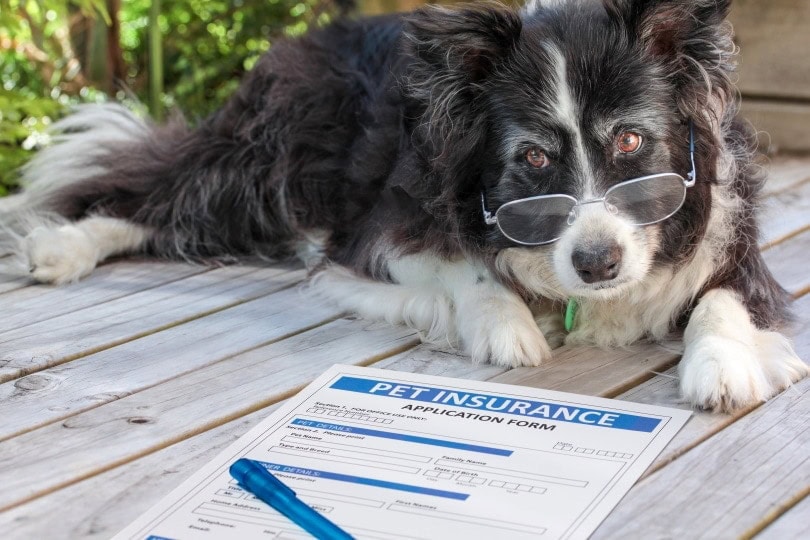 Pet Insurance isn't unique to the UK as it's widely accessible across the world, but the market has increased substantially in recent years, with more pet owners understanding its importance and the many benefits it offers both owners and pets. However, even with so much growth, there is still a high percentage of pets that aren't covered and are at risk of having to be put down if their treatment cannot be covered when an emergency unexpectantly strikes.
Wrapping your head around pet insurance and sifting through hundreds of companies is an overwhelming task, so we're going to help break it down for you and walk you through this lifesaving task.

The Importance of Pet Insurance in the UK
Although many people think that self-funding their pet's healthcare is the best way to save money, it's often not. If coughing out even £500 unexpectantly is hard to do, you should probably look into pet insurance because many initial vet costs are around that price, and they only become more expensive depending on your pet's health needs.
Pet insurance can cost anywhere from under £20 to a little over £60 per month, depending on the policy you take out, the kind of pet you have, their age, and where you live.
Other than saving you from debt and keeping your pet healthy and properly cared for, pet insurance also typically protects you financially from the ongoing cost of chronic conditions, the costs involved in loss and theft, treatments and therapies, and third-party liabilities. It also gives you peace of mind that if your beloved pet became ill, they'd be able to receive the care they need.
If you have a high budget and plenty of money to spend on healthcare, then pet insurance might not be as important to you. However, instead of paying out thousands of pounds on your sick pet, you could spoil them in other ways while leaving the vet bills to your pet insurance.
How Many People Have Pet Insurance in the UK?
The Covid-19 pandemic in 2020 caused much devastation, but it brought about an even greater pet demand, with more people looking for company and comfort from new and old pets. In fact, according to ABI, 3.2 million homes welcomed a new pet during the pandemic.
During the lockdown period, and continuing since then, a greater interest has been placed on pet insurance, with 4.5% more people taking out pet insurance in 2021. The number of people with pet insurance is sitting at the highest it's been since 2017, at a figure of 3.7 million, with 4.3 million pets insured in the UK.
There's also been a rise in pet insurance claims, with £815 million processed in 2019, £799 million in 2020, to £872 million processed in 2021. The increase is due to the higher number of insured pets, along with several other factors. However, it's reassuring to note that so many pets were treated and potentially had their lives saved due to their insurance cover.
With over 1 million claims received and around £2.4 million paid out per day in 2021, the majority of that portion was paid out to owners with dogs, covering 764,000 of them. 225,000 cats were covered, and 40,000 other types of pets made up the remainder of those claims.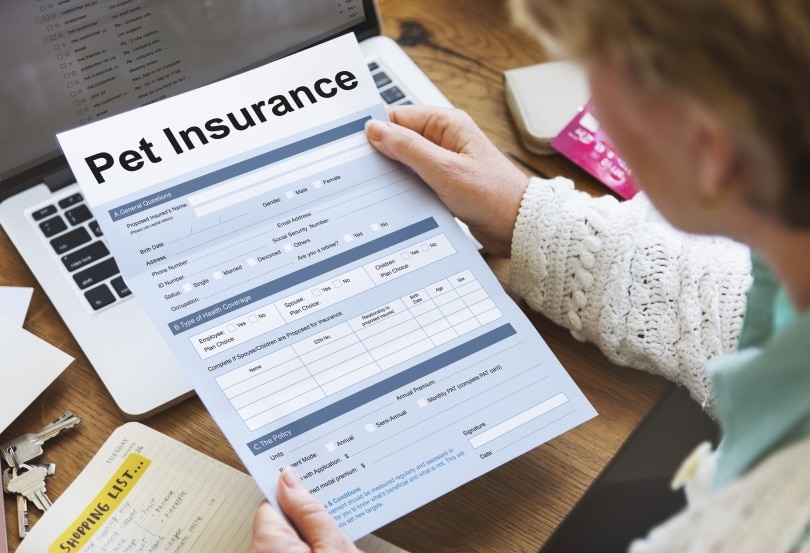 Popular Pet Insurances Providers in the UK
With a growing market, it's no surprise that there are so many pet insurance companies to choose from. However, finding the right one with a good reputation and the necessary benefits for you and your pet is essential. Below are some of the top pet insurance companies in the UK:
ManyPets Pet Insurance
ManyPets is one of the largest pet insurance companies in the UK, and for a good reason. They start offering cover for cats and dogs from 4 weeks of age and don't have an age limit. They offer a decent multi-pet discount and their maximum cover per year is £15,000. They also cover pre-existing conditions that haven't needed medical attention in the past two years.
---
Waggel Pet Insurance
Waggel is a popular pet insurance company that is known for its introductory discounts. They are budget-orientated and allow their clients to customize their policies to make them more comprehensive or affordable. They start the cover from 8 weeks and offer cover up to £10,000 per year. Their comprehensive lifetime option covers dental as well as reoccurring conditions.
---
Tesco Bank
Tesco Bank offers discounts to all Clubcard members and offers new policies for older pets. They have a variety of cover options for your cat or dog and don't charge a cancellation fee. They offer cover from 8 weeks and cover vet fees up to £10,000 per condition. Members have 24/7 access to video or voice calls with a vet and will receive medical advice on their pet's current health condition.
Trends About Pet Insurance in the UK
There may be an increase in the number of new pets in UK homes, but the pet insurance market is a step behind where it should be, even with its recent growth. Over 40% of pet owners in the UK refuse to get their pets insured, with the two highest reasons being due to the cost and already having a health plan with their vet. Another common reason is that they didn't think it necessary for their young, healthy pets.
With 54% of the insured pets being dogs and 41% being cats, it's clear to see that cat owners are a bit more cautious around pet cover, and the pet insurance market is going to have to adjust their benefits to better reach them.
Most cat households have more than one cat, so multi-pet policies and discounts may appeal to cat owners better. Educating owners on the benefits of insuring their pets as opposed to self-funding their healthcare is also necessary, as well as offering affordable prices.
However, the market has grown in recent years and is predicted to continue growing over the next 5 years, taking its 2020 GWP worth from £1.3 billion to over £1.7 billion by 2027. However, even with new strategies to make the pet insurance market attractive to cat owners, dog insurance will remain in the lead.

Frequently Asked Questions
What Does Pet Insurance Include?
There are many differences among the different pet insurance companies in the UK, with some offering certain benefits that others don't or charging lower fees than another. You may find that you could spend less money choosing pet insurance that doesn't offer certain benefits that you wouldn't find necessary anyway, so be sure to look around and do your research.
However, many pet insurances include policies that cover vet fees up to a certain amount. Vet bills tend to include treatments, hereditary or congenital conditions, chronic conditions, dental care, alternative treatment, and breeding costs.
Costs involved in finding your lost or stolen pet are usually covered, as well as behavior treatment, death, liability cover, kennel fees, and traveling abroad cover.
What Are the Types of Pet Insurance Cover?
Most pet insurance companies will offer a few types of coverage, such as:
Lifetime: The most comprehensive option, but it offers cover for your pet for the rest of their life, which you typically pay annually. However, as your pet ages, you're likely to pay more.
Annual: Your pet will be covered for 12 months, and then you can switch to a different policy if you choose to. They're often cheaper but don't offer the same benefits and coverage as a lifetime policy.
Accident only: The cheapest option with the least cover as it only covers pets involved in accidents and not illness.
Per condition: A fixed sum of money that can be claimed per condition, but once your pet's treatment reaches the limit, no more cover will be available for that condition.
Can I Pay Annually or Monthly?
Many pet insurance companies require annual payments, with some offering the option of the client paying towards their premium monthly. Certain policies allow for monthly installments while others don't. However, additional interest may accompany the monthly installments, so be sure to read through all the payment information to avoid being caught out and having to pay more than you budgeted for.
Conclusion
The UK pet insurance market has seen great growth since 2020, with 3.2 million homes adding a new pet to their family and 55% of those taking out pet insurance to cover them in times of emergency, injury, or illness. Many pet owners understand the importance of insuring their pets and would rather have peace of mind and pay a monthly installment to know that they won't fall into debt in times of crisis and that their beloved pets will receive the treatment and care they deserve.
See also: How Many People Have Pet Insurance in Canada
---
Featured Image Credit: Pixsooz, Shutterstock