How Much Exercise Does a Labrador Need In a Day? Vet Approved Advice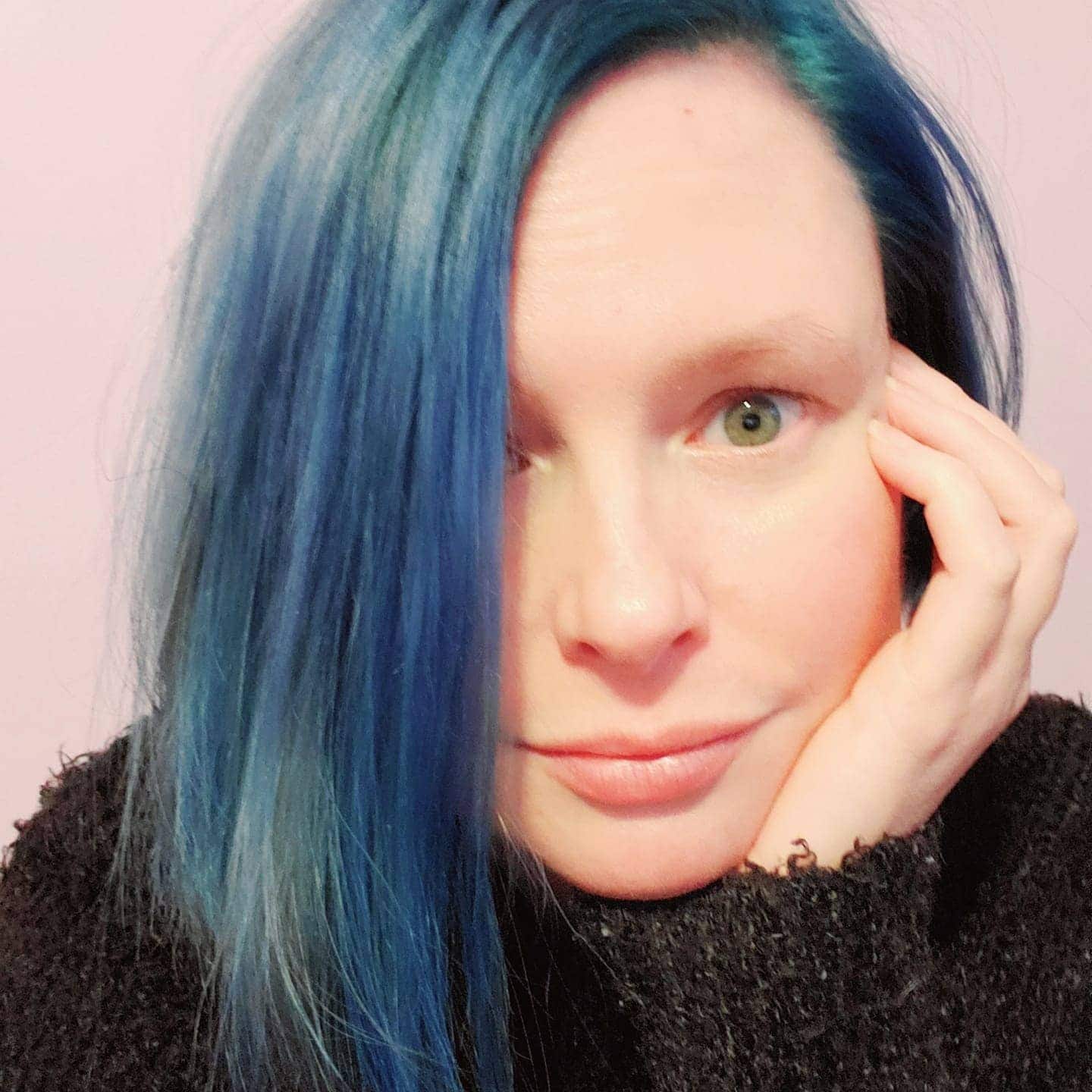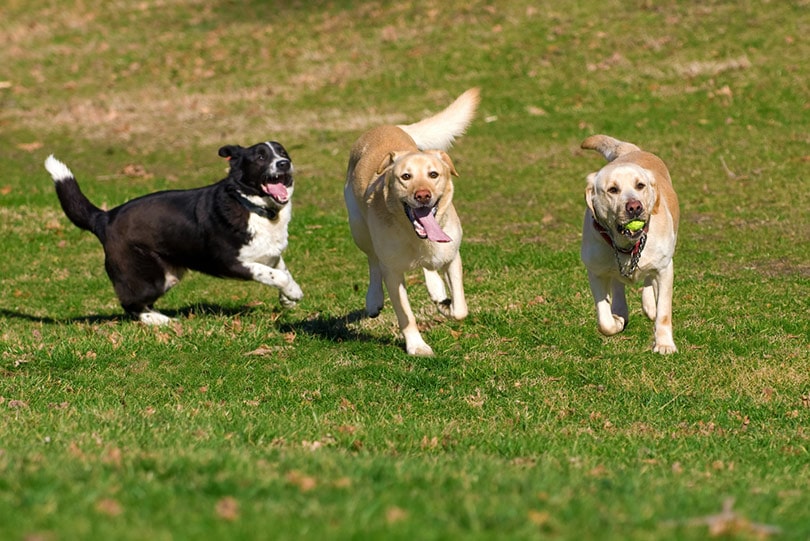 All dogs need exercise every day, no matter their age (though this is especially true for young dogs as it helps them get all that energy out!). Whether you have the time to exercise your dog each day is something you need to consider before adopting one. But just how much daily activity do our four-legged friends require?
The amount of time a day that a dog needs to be exercised will vary by dog breed. Take the Labrador, for example. Though it will vary by individual dog, a normal Labrador will require about 1 hour of exercise each day.1 This could go as low as 45 minutes for Labs with a bit less energy and up to 1 ½ hours for those with off-the-charts energy. If you don't have the time to devote 1 hour a day to your Labrador for exercise and play, a different breed is probably a better option.

What Happens If My Labrador Doesn't Exercise Enough?
A Labrador that isn't exercised enough becomes a bored dog, and a bored dog is a frustrating dog. When your Labrador has crazy energy and nowhere else to put it, they will likely begin engaging in behaviors such as chewing things they shouldn't, digging where they aren't supposed to, barking more often, and trying to escape your home to run whenever they get the chance.
Not getting enough exercise can also increase the chances of obesity, which will eventually result in other health problems. And considering Labradors are already prone to obesity, the lack of exercise will only make the risks worse. Obesity in Labs can lead to heart disease, joint issues, arthritis, liver disease, and more.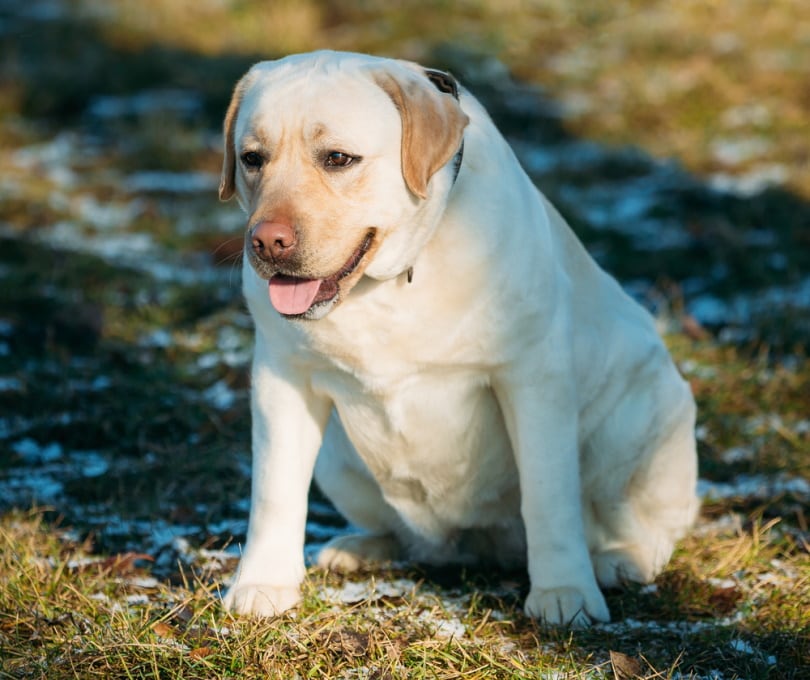 What Type of Exercise Should My Labrador Get?
You can take your adult Labrador for walks and runs, but that isn't all you should do. Plenty of play should be incorporated into your daily routine as well. Games like tug-of-war are excellent, as is playing catch with a Frisbee or ball (though a Frisbee will likely be more fun for your Labrador). They are an intelligent breed and play-based training uses up energy and provides stimulation.
If you live in a place where there's a nearby pool or clean lake or river, taking your dog for a swim is excellent as Labradors love swimming! Labradors were initially bred to be of help retrieving for sport and hunting, so playing fetch in the pool is a game your pet will adore.
Can a Labrador Be Over Exercised?
Though Labradors have tons of energy and will go all day if you let them, they can be overexercised. For example, if you usually only exercise with your pet for 45 minutes each day, then try to take them on a 3-hour hike, it would be too much exercise. Your dog's fitness levels likely won't be up to that, and they run the risk of exhaustion and injury.
You can also exercise Labrador puppies too much if you aren't careful. Believe it or not, as energetic as they are, puppies require less exercise than older dogs. In fact, if you let them run and play for too long, they could develop joint issues.
Then, on the other side of things is senior Labs. As it ages, your dog will require less exercise (and less strenuous exercise). That doesn't mean giving up exercise for them completely (unless it's advised by a vet). Just keep in mind that your Labrador may have a more difficult time getting around, so do exercise and play that puts less stress on joints. The mental stimulation of daily play and gentle exercise, having a good sniff about is excellent for brain and body health in older dogs.

Conclusion
It's important to know exactly what you're getting into before adopting a dog, and part of that is the knowledge of how much daily exercise they will need. Labradors will require roughly 1 hour of exercise each day (though it may range between 45 minutes and 1 ½ hours depending on your individual pup's energy), so be sure you have the time to dedicate to that. You can take them on runs and walks, but you should also include plenty of play such as fetch or swimming. Puppies and senior Labs will require less exercise, though, as too much could cause injuries.
---