How Much Is Pet Insurance in Indiana? (2023 Update)
Indiana, also known as the Hoosier State, is one of many states in the U.S. that has many pet insurance options. You'd be amazed at how many pet insurance companies there are, and if you've been contemplating acquiring a pet insurance policy for your pet in Indiana, you've come to the right place.
Pet insurance plans often differ in pricing depending on your location, your pet's breed, age, size, and so forth. In this article, we'll be focusing on Indiana, and we'll give you an estimate of how much you can expect to pay in the Hoosier State.
The Importance of Pet Insurance
Having pet insurance can be a financial lifesaver when your pet gets injured or sick. Diagnostic testing and other testing are extremely expensive, but if you have pet insurance, you won't pay nearly as much as you would without it. For example, if your pet gets hurt running in the yard and needs an MRI to see if any damage has occurred to the spine, you could be looking at thousands of dollars out of pocket for the MRI alone.
When you have pet insurance, and you've met the deductible, you will be reimbursed a percentage of the cost, which could be anywhere from 70%, 80%, or even 90%.
Pet parents with pet insurance are more apt to take their pet to the vet versus someone without pet insurance due to the expenses. Pet insurance gives you peace of mind and also allows your pet to receive the care it needs without a financial burden for you.
---
Top Rated Pet Insurance Companies
---
How Much Does Pet Insurance Cost in Indiana?
For a dog in the Hoosier State, you can expect to pay anywhere from $19 to $99 per month and $11 to $37 per month for cats. Of course, the price will differ depending on what pet insurance company you decide to go with.
A general rule is the younger the pet, the cheaper the monthly premiums will be. Some pet insurance companies even have an age limit of 14 years for enrollment, while others will insure your senior pet but at a much higher cost.
An important feature to look for is if the pet insurance company offers any discounts. For example, some offer anywhere from a 5% to 10% discount for enrolling multiple pets, and some offer military and veteran discounts.
Most pet insurance companies do not cover annual exams or fees, but most allow you to "add on" this feature for a little extra per month. Some companies also offer accident-only coverage, which is a cheaper option and allows you to have some form of pet insurance. Nonetheless, the cost will depend on several factors, including plan customization and your pet's breed, age, etc. Let's look at the chart below to get more concrete examples of costs.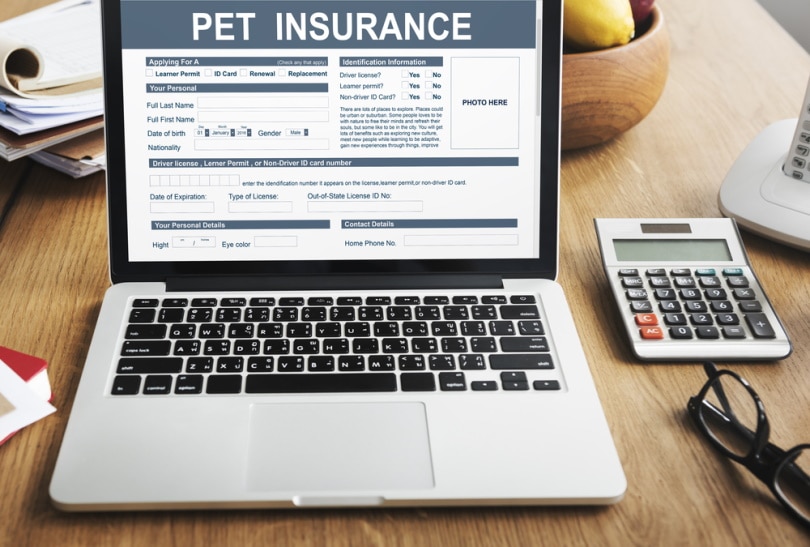 | | | | |
| --- | --- | --- | --- |
| Embrace Accident & Illness Plan/3-year-old Boston Terrier in Indianapolis | Lemonade Accident & Illness with Added Wellness/2-year-old male mixed cat in Indianapolis | Healthy Paws Accident & Illness Plan/5-year-old German Shepherd female in Terre Haute | Spot Accident-Only/4-year-old Ragdoll female in Bloomington |
| $10,000 Annual Reimbursement Rate | $20,000 Annual Reimbursement Rate | Unlimited Annual Payouts | $7,000 Annual Payout |
| $300 Deductible | $250 Deductible | $500 Deductible | $250 Deductible |
| 80% Reimbursement Rate | 80% Reimbursement Rate | 80% Reimbursement Rate | 70% Reimbursement Rate |
| $37.29 monthly | $22.90 monthly | $55.44 monthly | $14.60 monthly |
| Offers 10% multiple pet discounts | $11.90 monthly without added Wellness plan | No multiple pet discounts offered | Offers 10% multiple pet discounts |
Additional Costs to Anticipate
Not all pet insurance plans cover pre-existing conditions. A pre-existing condition is classified as a medical condition your pet had before enrolling in a pet insurance plan. For example, if your pet has hip dysplasia, heart disease, or some other incurable medical condition, your pet insurance will not cover any vet bills regarding the treatment of those conditions.
However, most plans will cover curable conditions if your pet has been symptom-free for 12 months prior to enrolling in the plan. Curable conditions are illnesses such as ear infections, bladder infections, respiratory conditions, etc.
If dental coverage is important to you, you should seek a plan that covers dental procedures. Most do not cover dental cleanings but will cover treatment if your dog injures a tooth from an accident and the tooth needs to be extracted. It's vital to understand any pet insurance plan you are considering to avoid surprise costs down the road.
How Often Should I Clean My Pet's Teeth?
Maintaining your pet's dental hygiene is crucial to avoid costly dental vet bills. Your veterinarian will check your pet's teeth during annual visits, and usually, during any type of vet visit.
Brushing your pet's teeth is an excellent way to keep the teeth and gums in tip-top shape, but most pet owners struggle with this task because it's normally not a pet's favorite thing in the world. If you have a puppy or kitten, getting your pet accustomed early to help avoid frustration down the road. Most pets can acclimate to having their teeth brushed, and the earlier your start, the better.
If your pet fights you tooth and nail each time you try to brush the teeth, you can try other methods of maintaining your pet's dental hygiene by providing dental chews or using dental wipes instead of a brush.
For teeth brushing, strive for at least three times per week. You can even do it every day if your pet allows you. Remember that the more you maintain your pet's dental hygiene, the fewer vet bills you'll have regarding dental cleanings and tooth extractions.
Does Pet Insurance Cover Emergency Room Visits?
Pet emergency visits are quite costly, but sometimes, you can't avoid taking your pet to an emergency vet, especially if an accident or illness occurs over the weekend when your vet's office is closed. Thankfully, ER pet visits are covered as long as the vet is a licensed veterinarian.
Almost all pet insurance companies allow you to see any veterinarians as long as they are licensed. Having pet insurance can really save you money for those unplanned ER pet visits. Plus, you'll be more persuaded to take your vet to the ER if you have pet insurance.
What to Do for Your Pet's Overall Health?
Keeping your pet happy and healthy is of utmost importance, and it starts with nutrition. A dog's diet should consist of a healthy, complete, and balanced diet of protein, fiber, carbs, vitamins, and minerals. Cats are carnivores, and their diets should consist of high protein, moderate fat content, low carbs, vitamins, and minerals for quality nutrition.
Some pets are more prone to certain genetic conditions than others, but you can do your part by feeding the correct nutrition for your particular pet. Take your pet for yearly checkups, and keep up to date on all vaccines.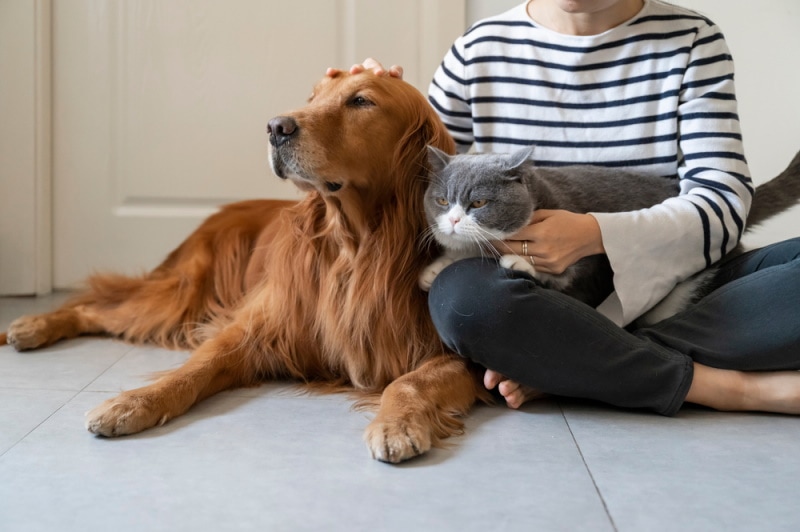 Find The Best Insurance Companies in 2023
Conclusion
Our pets are family and deserve the proper treatment when sick or injured. Pet insurance works much in the same way as human health insurance. However, with pet insurance, you can customize the plans. You can choose your deductible amounts, reimbursement rates, and yearly payouts.
Pet insurance can really help you with costs, and you will be more likely to take your pet to the vet to get the proper treatment needed. Hoosiers have plenty of options for pet insurance, and if it fits into your budget, we say go for it!
---