How to Save Money on Cat Food: 12 Expert Tips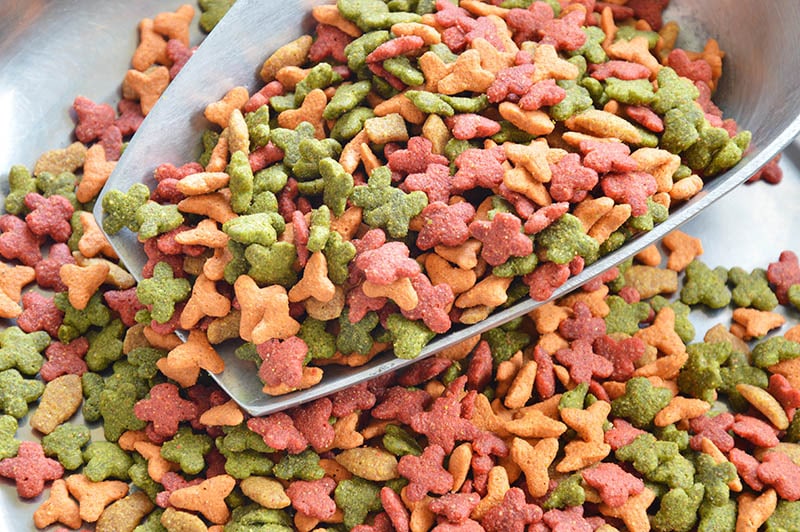 Cats can be expensive creatures to keep happy. In addition to lots of love, they need regular trips to the veterinarian, toys, treats, and pet food. Looking for deals and discounts, particularly with cat food, can save you money over time. Because cat food is the primary source cats obtain the vitamins, minerals, and other nutrients they require, feeding your cat high-quality brands is always important, even if they're more expensive than some alternatives. Keep reading to discover 12 expert tips to help you save money on high-quality cat food.
The 12 Tips on How to Save Money on Cat Food
1.

Buy in Bulk
Buying in bulk is a tried-and-true strategy for saving money, and you can often save a ton by purchasing in large quantities. Dry cat food is usually good for about 6 weeks after the bag is opened. Open wet food can be stored in the refrigerator and usually stays fresh for at least two days. But unopened canned wet food can be stored for long periods and stays good until the expiration date that's printed on the container. Buying wet food in bulk is one of the easiest ways to save on cat food.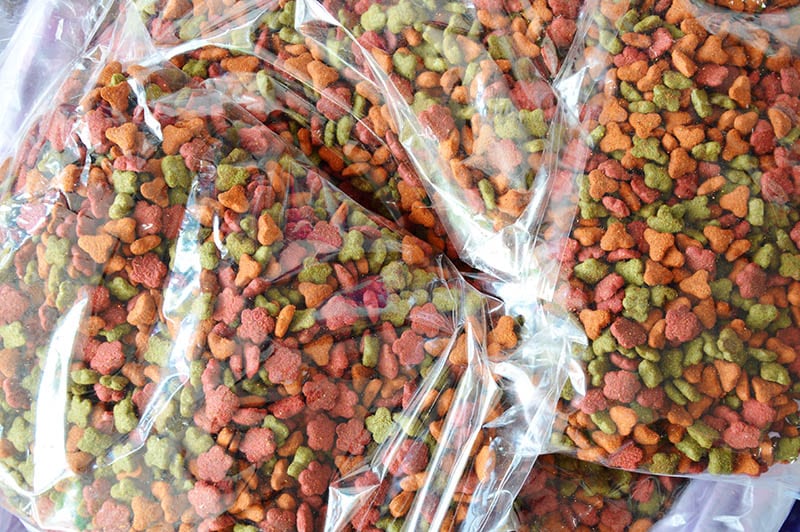 ---
2.

Compare Prices
If your cat already has a favorite type of food, spend a few minutes comparing prices, as various retailers sometimes sell products at slightly different price points. You may discover that your buddy's favorite kibble costs less when purchased at a specific store. Buying the same product online sometimes costs less than in grocery or pet stores. Just remember to factor in shipping costs when making your calculations.
---
3.

Sign Up for Newsletters
Retailers often announce deals via email, informing customers about the latest sales and discounts. Some even send coupons and codes you can use to save on either specific products or your entire purchase. It's also a great way to learn about upcoming sales and offers. You can save on pet food simply by purchasing a few extra bags of your cat's favorite food when it goes on sale, which you'll know about because you've signed up for the newsletter.
---
4.

Store Food Properly
To ensure your cat's kibble stays tasty after the bag has been opened, store the food in the original packaging — it's designed to reduce the amount of light and air that reaches the product. Most pet food packaging is designed to be resealed to help keep things fresh. If you store your cat's food in a clear plastic container, keep it away from light and store it in a cupboard.
While providing our feline companions with high-quality food is paramount, selecting the right food and water bowl is equally important. The modern yet practical design of our Hepper NomNom Cat Bowl combines cat-catered features, like whisker-friendly shallow dishes and slight elevation, with a contemporary style aimed at protecting your floors from messy eating and drinking. The NomNom is entirely dishwasher safe and was thoughtfully created with your cat's health and well-being in mind. 
---
5.

Use Cashback Credit Cards
Purchasing cat food and other essentials with a credit card that offers cash back is an easy way to save on all your purchases over time. Some companies offer cards that allow you to get a percentage of what you spend back in cash. Make sure to look around for the best deal and read the fine print to ensure items like pet food qualify. And remember to set up your credit card for automatic payments to ensure you don't incur interest on what you buy. This tip only works if you're diligent about paying your credit card bill off entirely every month.
---
6.

Use Auto Shipping
Some companies offer discounts when you sign up for auto shipping, which ensures that a product appears on your doorstep every few months or weeks without you having to place regular orders. Not only does it ensure that you always have enough cat food on hand, preventing last-minute trips to the store for kibble, but the discount can also save you a lot of money. Most retailers permit you to select how often to get deliveries. And with some, you can even pause the service if you're going on vacation or will be away from home for an extended period.
---
7.

Use Social Media
Many pet food manufacturers have social media accounts that sometimes provide information about deals. Like or follow the manufacturer of your cat's favorite food to learn about sales and other ways to save. Following pet stores on your favorite social media platform is a great way to find out about discounts and deals to save on cat food. Even companies that offer premium pet food sometimes announce sales and discounts on social media.
---
8.

Look for Discounts on Samplers
Some premium pet food manufacturers offer samplers at reduced prices so your cat can try new foods. And you can often find free samples of premium cat foods at specialty pet stores. If you're considering switching foods, check out the manufacturer's website to see if they offer sample boxes with a few choices for your pet to try. Keep in mind that some cats can be reluctant to eat new food, so be prepared to spend at least a week transitioning to any new brand.
---
9.

Take Advantage of Free Shipping
Shipping costs can quickly add up if you're a regular online shopper. Purchasing cat food (and other items) through online retailers that offer free shipping can save tons of money over time. You'll likely need to spend a minimum amount to qualify for free shipping, which is another reason to consider shopping in bulk. If you're ordering a product for the first time, consider ordering from an online store that offers free returns just in case your cat isn't happy with their new kibble, and you must return a few unopened bags.
---
10.

Participate in Points Programs
Some pet stores offer points programs that can help you save on cat food. Stores such as PetSmart and Petco have programs that allow you to earn points on purchases, which you can then use to save on other items. Many of these programs come with additional benefits, including special savings on other products the retailer sells. Points programs can help you save on pet food and other staples for your cat, such as scratching posts, treats, and even a harness.
---
11.

Surf the Web Around Popular Holidays
Retailers and direct-to-consumer pet food manufacturers often have sales around popular holidays such as Memorial Day and the 4th of July. Information about the sales is often easy to find; details about current offers are usually posted on the retailers' home pages. Remember that many retailers only extend these discounts to specific types of products, and it's best to read the fine print before ordering to ensure any coupon codes or discounts can be applied to pet food.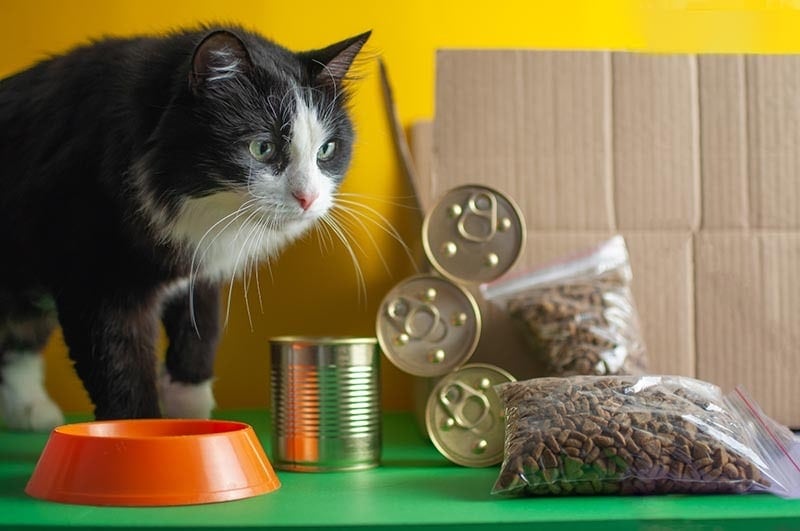 ---
12.

Sign up for a Subscription Delivery Plan
A subscription cat food delivery service can save you money in several ways. Because they are designed to meet your cat's specific needs, you'll be able to order precisely the right amount every time—no more wasted food. You'll also save time because you can set the plan up once, and you're good for the near future. Many of these services include free shipping, allowing you to take advantage of the convenience of online shopping without racking up massive shipping bills.
Conclusion
Feeding your companion high-quality cat food that delivers all the nutrients cats require is critical for their health, and it's easy to save on cat food by purchasing in bulk, storing your pet's food properly, and taking advantage of promotions. If your veterinarian recommends your cat change to a specific diet for medical reasons, ask for samples so you can allow your cat to try things out before buying large quantities of food your pet ultimately may not be willing to eat.
---