How to Start a Dog Food Business: 10 Considerations (2023 Guide)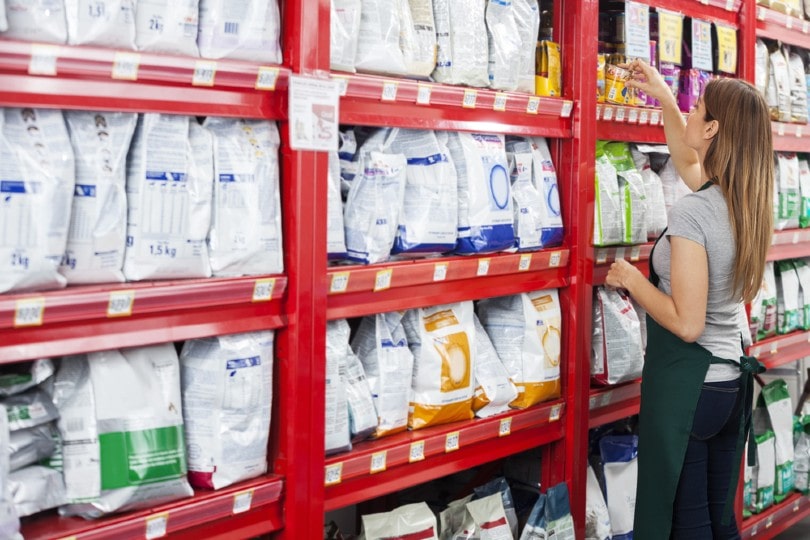 With 69 million American households¹ owning dogs, you might consider it a potentially lucrative business. After all, the pet food market is a $50 billion industry2. Most owners buy commercial food, with only about 20%3 making it themselves. The pandemic has taught us to appreciate the convenience of home delivery. Perhaps you believe you can bring something new to the table.
It's essential to realize up front that the industry is heavily regulated at the federal and state level. It's a lot more than merely building a product and hoping the sales will come. It involves compliance with safety regulations, supply chain issues, distribution channels, marketing, and many other considerations that can pop up along your path to success. Suffice to say that there's a lot to cover.

Before You Start
Let's start with the regulation of the industry. You're dealing with the FDA and the Center for Veterinary Medicine (CVM) at the federal level. You must comply with the Food Drug and Cosmetic Act (FD&CA) of 1938, 2011 Food Safety Modernization Act (FSMA), Code of Federal Regulations, and the Bioterrorism Act if you produce food in a manufacturing facility.
You must also comply with every state's set of additional regulations for animal feed where you want to sell it. If you're going to market your product online, then you must register in all 50 states¹. The same thing may also apply if you want to offer your dog food at a farmer's market or other venues. The Association of American Feed Control Officials (AAFCO) is an excellent place to start.
While the AAFCO doesn't regulate pet food, it develops the nutritional standards, which can go a long way toward meeting the states' requirements. Unfortunately, there isn't a shortcut to meeting these compliance regulations. However, it doesn't stop there. Laws cover the ingredients you can use, implementation of the current good manufacturing practices (cGMPs), and product labeling.
You must work with multiple agencies to ensure compliance. Our guide is for informational purposes only and is not intended to be a comprehensive set of instructions. Instead, we hope it will give you a better understanding of the complexity of the process. Our research has made us appreciate the industry and the efforts it makes to provide safe food for our pets.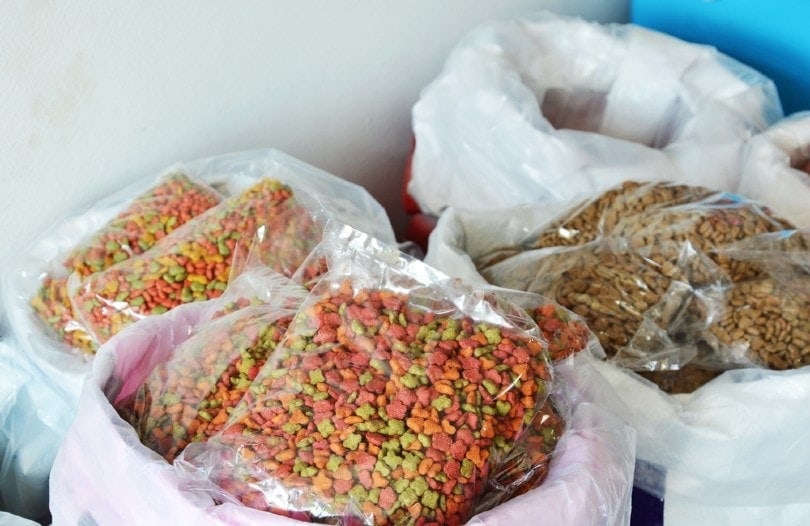 How to Start a Dog Food Business
1.

Review the FSMA Requirements
These regulations4 will provide a roadmap for starting your dog food business. The Technical Assistance Network¹ (TAN) can provide additional assistance if you have any questions.
---
2.

Purchase and Review the AAFCO's Official Publication
This document5 will provide comprehensive information about the regulatory hurdles you must meet. It's especially useful if you want to see your dog food online and want to meet the requirements of all 50 states. The organization endeavors to provide a baseline that may satisfy everything you must do to comply.
---
3.

Review the State Requirements
If you plan to sell your products in only one state, you can begin with the state feed control official5 in your area. If it is starting to seem like a lot of red tape, remember that the mission of all these agencies is the safety of the pets and their owners. Their goals are based on decades of scientific research6 in animal nutrition. We're sure that you want the best for your pup, too.
---
4.

Register with the FDA
You must register your business with the FDA6 through the Bioterrorism Act if you plan to make dog food outside of your home. It's a wise plan to review these regulations even if you're not using an off-site manufacturing facility so that you know what to expect if your business grows too big for home preparation.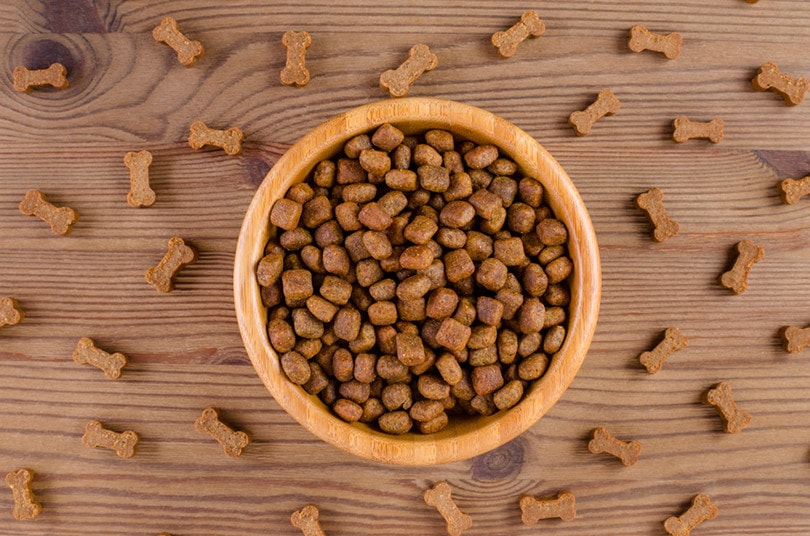 ---
5.

Review the Labeling Requirements
Just like commercially produced human foods, dog products must have specific information on their labels. You can think of it as a checklist that you've done your research and homework before marketing your product. The eight required items include:
Product name
Pet species
Quantity of food in the package
Guaranteed analysis
List of all ingredients by weight
A statement of nutritional adequacy
Feeding directions
Contact details of the manufacturer or distributor
---
6.

Ensure Compliance if You're Claiming the Food Is Complete and Balanced
Most of the labeling requirements are straightforward. However, you must get verification for the analysis, ingredient list, and nutritional adequacy. The latter is necessary if you're marketing your product as a daily diet instead of a treat or snack. It's worth noting that the FDA does not pre-approve pet food. It steps in when there are problems or misleading claims.
---
7.

Get Verification of the Guaranteed Analysis and Ingredient List
Laboratory analysis of your dog food will provide an accurate assessment of the product. You must list the ingredients on the label in order of weight. That will yield several vital pieces of information, including the moisture percentage, crude fat, and crude protein levels. You can also add any nutritional information about your product.
Ingredients classified as Generally Recognized As Safe (GRAS) will comply with the FDA's regulation, as long as you're using them as intended. That caution also applies to colorings and food additives. Additional rules exist with canned pet food.
---
8.

Get FDA-CVM Approval for any Health Claims
The FDA regulates any health claims manufacturers make about their products. That includes any seemingly benign statements like "supports digestive health." The agency is careful to explain that approval isn't a recommendation of one pet food over another. It simply says that it meets the definition of what the label states.
Bear in mind that compliance also applies to your website and other marketing materials you distribute. Failure to comply will invite an FDA warning letter.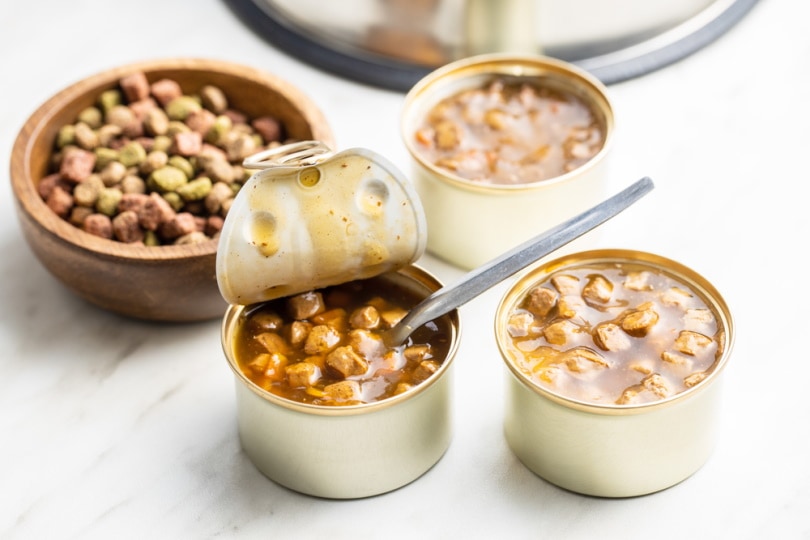 ---
9.

Create Your Compliant Label
The layout for your dog food has to comply with AAFCO's "Model Regulations" for commercial pet products. The organization provides a detailed checklist to ensure that it meets these requirements. We suggest paying attention to specific language that could jeopardize its compliance. For example, you can't claim something is new and improved if it's more than six months old.
You should also review the 100-95-25 percentage rules about naming your dog food requiring the ingredient type. For example, if you claim it is 100% chicken, that's all it should contain other than water. The 25-percent rule applies to products with descriptors like entrée or meal.
---
10.

Conduct Regular Internal Reviews
If you start a dog food business, you can plan on getting inspected at some point. The best way to avoid fines or recalls is to follow the cGMPs to the letter. You'll likely find that state agencies will have varying reporting requirements. Make sure to stay current with any paperwork or actions you must complete. We also suggest following any updates the FDA releases specific to pet food.

Final Thoughts
Starting a dog food business is an excellent way to fill a niche for owners looking for tasty additions to their pets' diets. However, it carries a lot of responsibility, too. While the regulations may seem daunting, they exist for the safety of everyone. Most are common sense. Others protect the consumers from misleading claims. If you're successful, you'll find it a rewarding experience.
---