How to Train a Corgi: 15 Vet-Approved Tips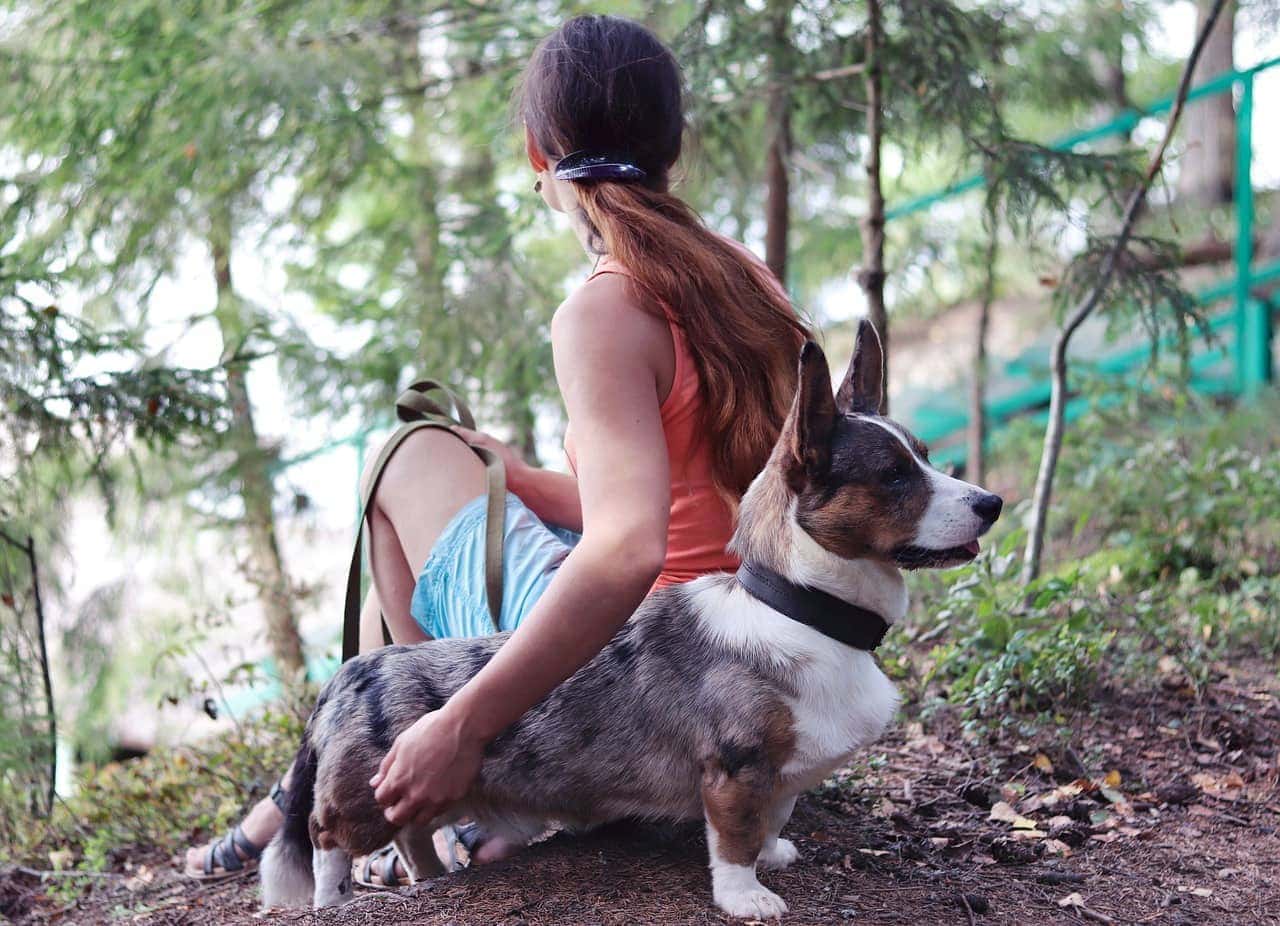 Training a dog is an integral part of primary dog care. If you have just welcomed a new corgi into the house, you will want to ensure you have all of the skills to best train a corgi. This article provides advice on what you should and should not do while training a corgi, ranging from general training tips to advice specific to the breed.
Learn everything about the do's and do not's while training your Corgi. Click below to jump into the different tip sections we have gathered for you:

How to Train a Corgi: Do's
There are some things you should do when training a corgi to ensure that you and your dog have the best training experience.
1.

Expose Your Corgi to His Environment During His Growth Stages
Introducing your corgi to new experiences is a crucial step during his first few months of life. Once your puppy has at least two shots of Distemper and Parvo vaccines, it's important to start bringing them outside and allowing them to gradually meet dogs you know. Socializing your corgi is especially important because these dogs are affectionate and will need to learn how to behave best around unfamiliar people and other pets. Once the puppy has completed their vaccination schedule, they will have more freedom to explore new environments and meet more dogs.
You will also want to take your corgi to new places to experience different sounds, sights, and sensations, as this experience will help him learn how to adapt better in the future. Once your corgi knows how to handle new people and new places, he will be ready for more complicated training.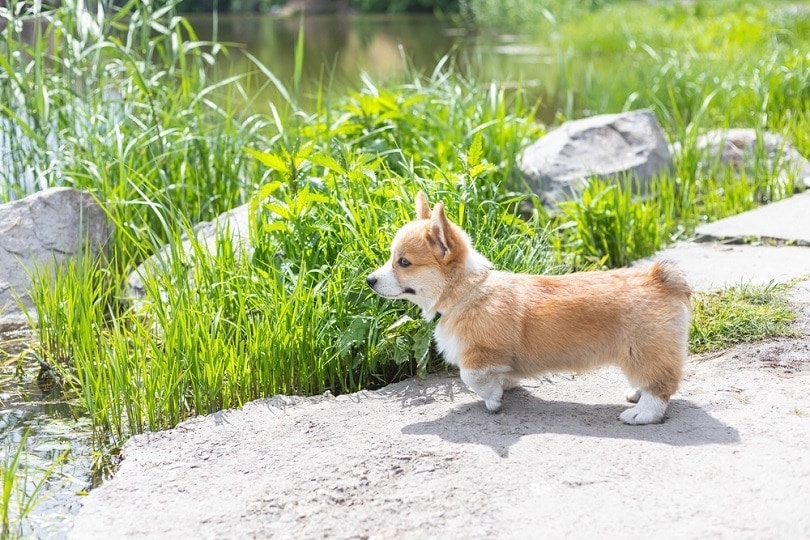 ---
2.

Teach Your Corgi a Daily Routine
Establish a constant routine. This routine should include daily activities such as eating and drinking, going outside to go potty, grooming, and sleeping. Once this routine is taught, it will be much easier to house train your corgi. If he knows potty time is coming soon, he will learn to wait until the time comes instead of going where he should not.
---
3.

Give Your Corgi Verbal Cues
As your corgi is learning what is right and wrong, be sure to use consistent verbal cues to reinforce certain behaviors. For instance, each time your corgi goes to the bathroom outside, say "good." But if they go potty inside, say "no." Consistency is critical when using verbal cues because dogs cannot understand our language. But if they hear the same consistent sounds when they do something right or wrong, they will start learning what is expected of them.
This can help later in the training process when trying to teach your corgi more complex lessons. If you use the same verbal cues you have given him since he was a puppy, he will learn faster.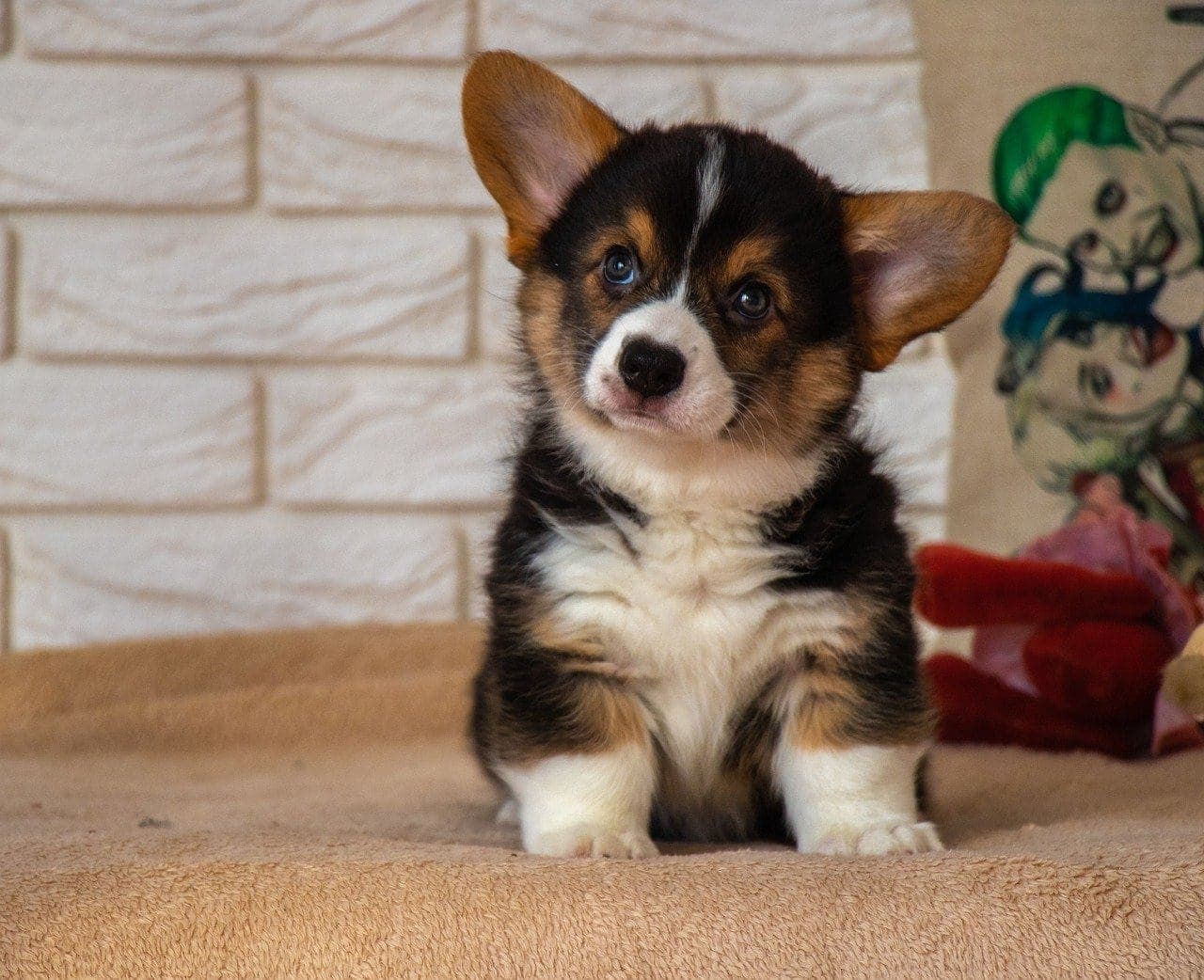 ---
4.

Give Rewards
Positive reinforcement is a crucial component of successful training. The best way to positively reinforce a specific behavior in your corgi is to reward them, such as a treat or cheerful praise.
Each time that your corgi does something that you like, reward them. As soon as your dog begins to associate the desired behavior with the reward, he will begin to perform that behavior more often. For example, give him plenty of praise each time your corgi goes outside to go potty.
---
5.

Ensure Your Corgi Gets Plenty of Exercise
Regular activity is important for corgis. Corgis are energetic dogs that require lots of exercise to be satisfied. If you have not been giving your corgi enough of an outlet for his energy, he may become easily distracted when you are trying to train him. Playing and burning off energy before, during, and after training is a great way to keep your corgi's mind focused on the task at hand.
---
6.

Provide Your Corgi with His Own Space
A relaxing space is essential for your corgi, especially during his early training. This space is valuable for him as it offers a place to relax after training. It is beneficial for potty training a corgi, as it helps them to learn bladder control because dogs do not like to pee where they sleep.
A great way to offer your dog a space of his own is to get him a kennel. Make sure the kennel is not too big for him, or he may urinate on one side of the kennel and sleep on the other. If the kennel is the right size for him, he will resist the urge to go to the bathroom.
---
7.

Start Obedience Training at 6 Months
Corgis should start obedience training once they reach 6 months of age. Basic commands will need to be taught, and your corgi will need extra mental stimulation.
The basic commands you should teach your corgi are commands such as "come," "sit," or "stay." Other helpful commands may include "drop it" for toys and anything else your corgi may get his teeth into.
For mental stimulation, you can start teaching them tricks. This helps to keep them from becoming bored or destructive, and it also keeps their mind sharp. Tricks such as "play dead" or "shake" are good ones to learn.
---
8.

Be Consistent
When it comes to training, consistency is critical. Sticking to a daily routine to encourage quicker learning is essential, and you should use the same cues to reinforce the same behaviors.
If you are trying to teach your dog to stay off the couch, you need to tell him "no" every time he gets on the couch. If you decide to let him on the couch one day and then go back to scolding him for it the next day, he will become confused.
---
9.

Puppy-Proof Your House
When your puppy is young, puppy-proofing the house will be a huge help. Puppy-proofing includes limiting or entirely blocking his access to anything that may be hazardous for him or anyone else and anything that can be easily destroyed.
While he is being house-trained and learning how to behave in a home, there are bound to be some accidents. By puppy-proofing the house, you can reduce the number of disasters and teach your dog which areas are off-limits.
---
10.

Understand His Body Language
Learning your dog's body language is vital to successful training. Dogs and humans cannot directly communicate, so it is important to learn how our dogs can communicate with us. One of the main ways your dog expresses his happiness, exhaustion, or discontent is through his body language.
Learning your dog's body language will help you to understand his limits and wants. Once you can effectively respond to his needs, you will be able to build a strong bond between you and your corgi, making training a much easier process.

How to Train a Corgi: Dont's
When it comes to training your corgi, there are a few things that you should avoid doing. To brush up on those, take a look at the points below.
11.

Do Not Punish Your Corgi
Punishment is not an effective way to train your dog. Corgis are naturally curious dogs that may get themselves into trouble now and then. Yelling or punishing your dog will not teach them to stop certain behaviors but will teach them to be fearful of you. That kind of relationship is the opposite of what you want when training your dog. Effective training relies on trust and a strong bond. Punishment will only set you back.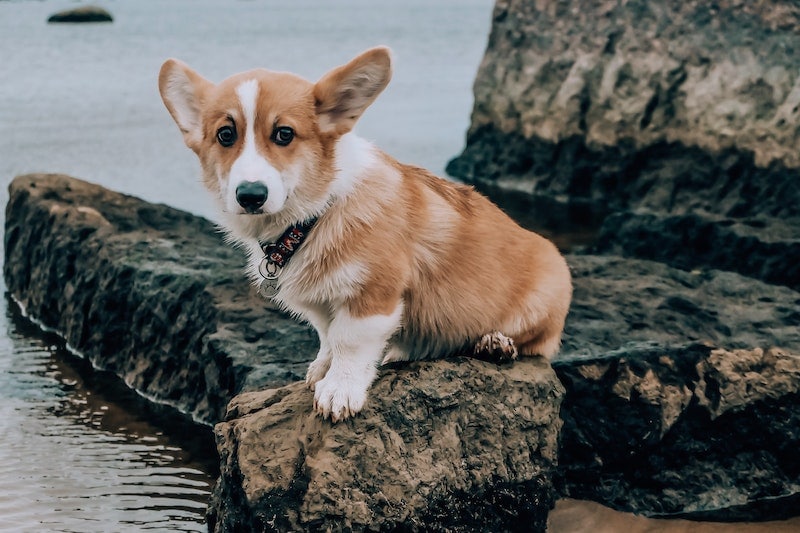 ---
12.

Do Not Overfeed Your Corgi
Overfeeding your dog during his regular meals may interfere with his training progress. If he has already eaten too much from his regular meals, he may be less inclined to want treats. If he does not want the treats, they will not provide positive reinforcement for the behaviors you wish to instill.
It is also important to note that corgis are already prone to obesity, and overfeeding your corgi can lead to medical conditions in the future.
---
13.

Do Not Forget to Reward Him
Rewarding your corgi is a key part of practical training. But if you do not reward him promptly, you may accidentally reinforce the wrong behavior.
If you provide your dog with a treat each time he performs a specific task, he will learn that a particular task comes with rewards. But if you delay his reward, he will not understand the connection between the behavior and the reward. This may lead your corgi to draw incorrect conclusions about the behavior you are trying to reinforce. Quick praise is necessary to create a direct cause and effect for your dog.
---
14.

Do Not Train for Long Periods
When training your corgi, remember that he is not a human being. Dogs do not have the same attention span as humans, so prolonged training periods are not effective.
The best method is to train your dog in short, consistent spurts. Around 10 minutes of training, three times a day, is an excellent way to learn a lot while keeping your corgi's attention.
---
15.

Do Not Let Your Emotions Get the Better of You
Dogs can be very attuned to human emotions. If you are becoming stressed or frustrated due to training, that is something your corgi will pick up on. Knowing you are frustrated may distress your corgi and make the training session fruitless.
In difficult moments, it is essential to maintain patience. Remember that you and your dog are trying your best; there is always time tomorrow if something does not work out today.

Conclusion
Learning the dos and don'ts of training corgis beforehand can be a great way to train your corgi in the most pleasant, effective way possible. We hope this list has helped give you some ideas for how to approach training your new puppy. While training is essential, don't forget to have fun and enjoy yourself. Your corgi will thank you for it.
---