4 Indoor Dog Parks in & Around Chandler, AZ You Can Visit in 2023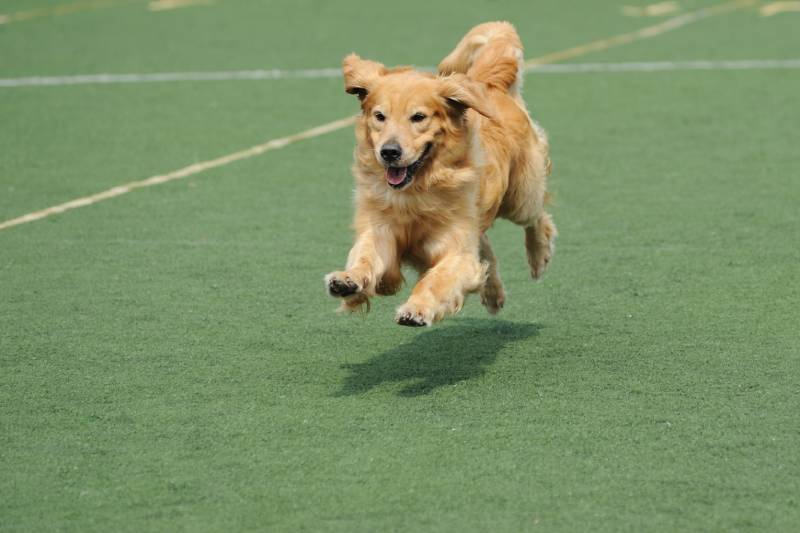 Dog parks are typically outside. However, sometimes, you just want somewhere indoors and sheltered for your dog to play. The Arizona summers can be brutal, and not all dogs can put up with the beating sun. Not exercising your dog isn't an option, either, leaving indoor dog parks as one of the better options.
Sadly, there aren't many indoor dog park options in Chandler, AZ—or even Arizona as a whole. Below, we've listed four indoor parks in and around Chandler, AZ.


The 4 Indoor Dog Parks in & Around Chandler, AZ
1.

The Mak Pack Dog Park
https://www.instagram.com/p/CPmhQnlpvxv/
The Mak Pack Dog Park features two different play areas: one for small dogs and one for larger dogs
All breeds and sizes are welcome, but a temperament test is required upon entry
The whole park is indoors and air-conditioned, so you can enjoy it in any weather
The park is constantly under supervision by staff, which is why it requires a membership
This park is only suitable for well-socialized dogs
---
2.

D Pet Hotels
| | |
| --- | --- |
| 🗺️ Location: | 📍15060 N. Northsight Blvd, Scottsdale, Arizona 85260 |
| 📞 Contact: | (480) 781-4151, Website: dpethotels.com |
| 🕐 Hours: | Appointment Only |
| 💲Rate: | Varies |
D Pet Hotels is more of a luxury dog boarding facility than a dog park
They do have several indoor facilities that their doggy daycare pups play at
You can also board your dog here, allowing them to have access to the 4,000-square-foot facility
The staff members require a meet-and-greet from each dog to evaluate their energy level
The whole park is air-conditioned and also sanitized several times a day, reducing the odds of disease transmission
---
3.

Happy Pets Palace and Playground
Has a well-equipped playground complete with indoor swimming pools
They offer socialization classes, which are particularly focused on helping your dog play well with others
The facility is divided into several areas, depending on the dog's size and temperament
Staff members always supervise the dogs to ensure that everyone stays safe
You cannot visit the indoor playground without signing up for one of their services
---
4.

Tempe Dogs
Tempe Dogs offers cage-free doggy daycare and boarding in Tempe
They have been open since 2009, so they have been taking care of dogs without cages for a fairly long time
There is plenty of room to play in this facility, including a large indoor dog park
Your pet will be cage-free 24 hours a day
All dogs are temperament tested before they are brought into the facility


Does Arizona Have Indoor Dog Parks?
Arizona does not have tons of indoor dog parks, unlike what you may expect. That said, indoor dog parks are pretty new as a whole, and they can be expensive to run. Often, these parks require a membership, as someone has to pay for the building and the staff to clean the park. Outdoors, these costs are less of a problem.
However, if you don't mind paying for a membership, then indoor dog parks can be a wonderful option in the heat. In Arizona, it can easily get too hot for your dog to play to their full extent.


Conclusion
While the Mak Pack Dog Park is currently the only standalone dog park in Chandler, it is pretty nice. It is staffed 24/7 by a staff member who watches all the dogs to ensure everyone is playing safely. They do not allow aggressive dogs or those that aren't vaccinated. In this way, it is a safer park than most out there.
However, it does require a membership. There are several membership options available, but many are hundreds or more each month (though they include other amenities besides just the dog park).
---