Is a Devon Rex Hypoallergenic? Plus 9 No to Low-Allergen Cat Breeds
Cat allergies can't stop a person from loving cats! The adorable, fuzzy creatures are experts at stealing hearts and keeping people wrapped around their little paws. Cat videos are popular for a reason, after all. If you are allergic to cats and hope the Devon Rex might be your ticket to a reaction-free household, you're in luck; the Devon Rex is considered hypoallergenic, so the chances of it triggering an allergic reaction are slim. Keep in mind that there is no such thing as a truly non-allergenic cat, as all cats produce allergens in their dander, saliva, and urine.
Compared to other cat breeds, however, the Devon Rex produces very few allergens. If you want to learn more about how the Devon Rex affects people with allergies, keep reading below.
Will the Devon Rex Trigger Your Allergies?
It is impossible to state whether or not a certain cat breed will trigger your allergies. Much of your allergic reactions are as dependent on you as they are on the presence of a cat. If you are highly sensitive, there is a chance that the Devon Rex will still trigger a reaction.
However, this may not be the case at all. If you want to test whether or not a Devon Rex will trigger your allergies, consider cat-sitting for a friend with a Devon Rex and see how you handle it.
There are two primary questions to consider when determining whether or not the Devon Rex will affect your allergies; how often does the breed shed, and how much dander and saliva does it produce?
Does the Devon Rex Shed a Lot?
The Devon Rex is a low-shedding breed, so you won't have to worry about cat fur spreading around the house as much. The Devon Rex is often referred to as a "Poodle cat" due to its unique, curly coat. This wavy coat is short to medium in length and has a distinctive texture.
If you notice that your Devon Rex is shedding excessively, it could be an indication of a medical condition. Reach out to your vet as soon as possible to get to the bottom of it.
Does the Devon Rex Expose You to a Lot of Dander and Saliva?
Like any other cat, the Devon Rex will expose you to allergens from dander and saliva. They do not appear to produce fewer allergens than the average cat, although the unique texture of their coats often keeps the allergens packed tightly into the fur rather than spreading them through the house.
The Devon Rex is a frequent groomer, meaning its saliva will often be all over its coat. This means that plenty of allergens will be locked into your cat's coat. Thankfully, the solution to this is as easy as purchasing feline wipes to clean your Devon Rex's coat.
How to Best Care for the Devon Rex's Coat?
Typically, the Devon Rex does not need much grooming. They self-groom often and keep themselves clean, although their short, dense coats may be prone to oily build-up. An occasional bath may be necessary to remove the accumulation of oils.
The Devon Rex's coat is very delicate, and a brush can easily strip the fur from its skin. The best way to work through a Devon Rex's hair is to use your hands, a damp cloth, or a feline wipe.
The 9 Other Hypoallergenic Cats
If you're not sure that your heart is set on the Devon Rex, there are plenty of other hypoallergenic cat breeds that you can check out.
1.

Cornish Rex
The Cornish Rex is a small to medium cat with an unusual shape. This cat is known for its egg-shaped head, long legs, and large ears. It is affectionate and loving with its family.
---
2.

Javanese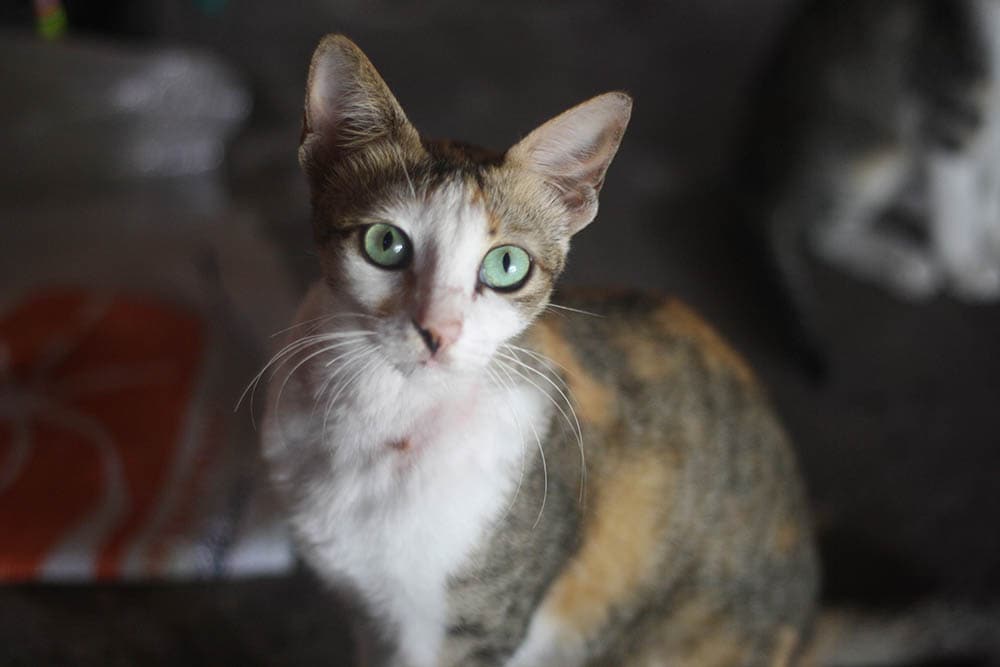 This breed is incredibly intelligent, loyal, and easy to train. Many people say that they feel their Javanese understands what they are saying when they speak, as it will look them right in the eyes.
---
3.

Sphynx Cat
The Sphynx is known for its hairlessness, but the truth is that this breed has a fine layer of hair all over the body. The Sphynx is extroverted and well-behaved.
---
4.

Balinese
Balinese cats have silky, single coats that rarely shed. It is one of the most intelligent cat breeds and is companionable with humans and other animals.
---
5.

Oriental Shorthair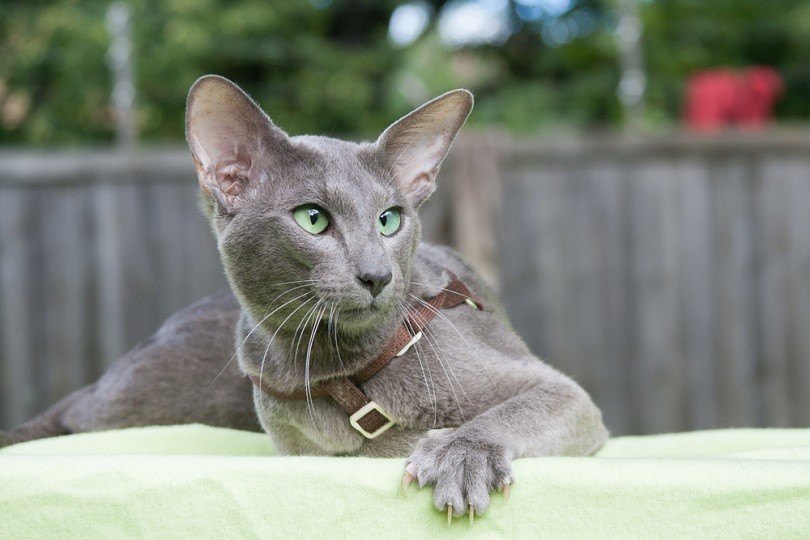 The Oriental Shorthair is a slender cat with large ears that comes in over 300 colors. This breed requires a lot of attention, so be prepared to pamper it!
---
6.

Russian Blue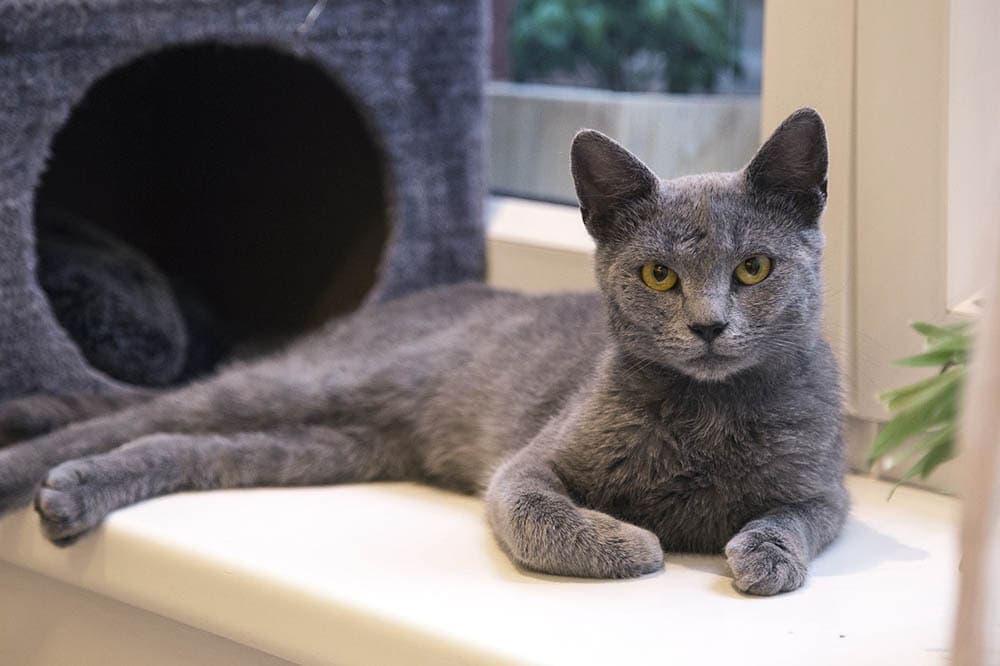 This lavender-colored cat is elegant, reserved, and playful. Although it can entertain itself just fine, it is always happy to see you when you return home.
---
7.

Bengal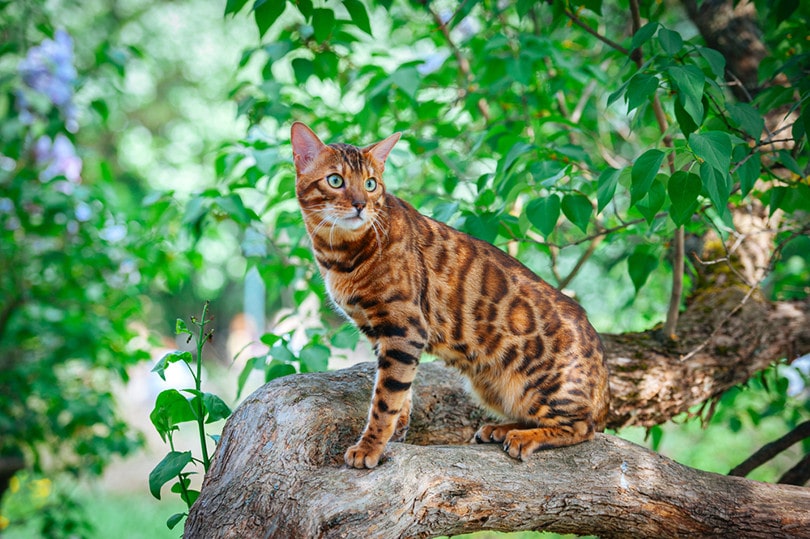 Bengal cats are energetic cats that prefer the company of their family. This cat is particularly good with children, as it enjoys their lively energy.
---
8.

Colorpoint Shorthair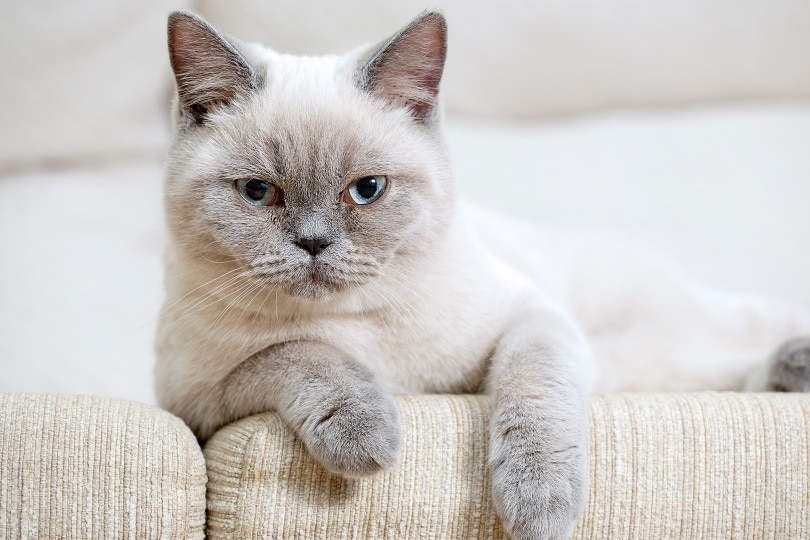 Colorpoint Shorthairs are chatty, extroverted cats. They love to shower their owners with affection and will be the first ones to notice if something is off about your mood.
---
9.

Siberian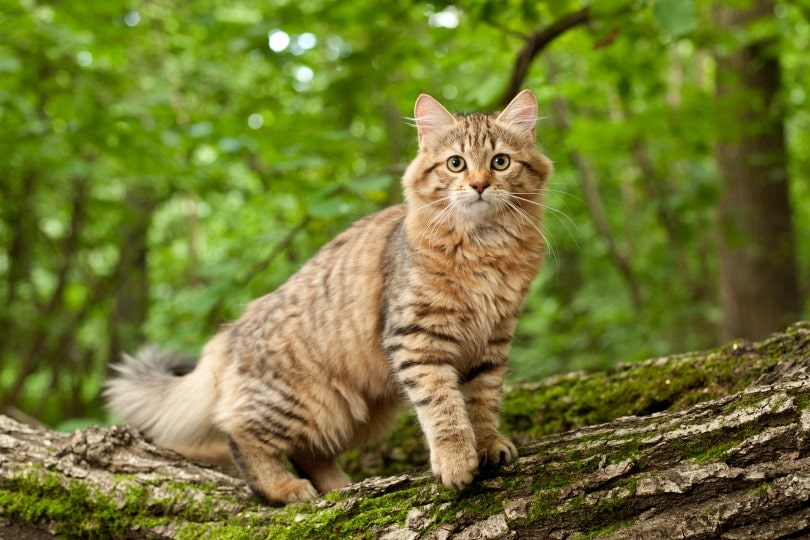 Siberians have lush, long coats, so it can be hard to imagine this breed as hypoallergenic. But Siberians produce few allergens in their dander, saliva, and urine, so people with cat allergies are generally safe around this furry feline.
Conclusion
It can be hard to say with certainty whether or not the Devon Rex will trigger your allergies since everyone's allergies are different. However, the Devon Rex scores relatively low on the list of cats likely to cause a reaction. The cat's unique coat plays a significant role in that; it's curly and doesn't shed much. Although the Devo Rex does not shed often, it still produces allergens, so ensure you are prepared to clean the cat's coat without triggering your allergies.
---