100+ Italian Cat Names: Our Top Picks For Your Cat (with Meanings)
Italy is a beautiful place known for its majestic landscapes, music, design, food, and dialect. What better place to name your cat after? Regardless of whether you are Italian by heritage, you may be drawn to find the purr-fect name for your cat from some Italian inspiration.
We've compiled a list of the most beautiful and meaningful Italian female and male cat names along with their meanings or translations to help you find the right name for your feline friend.
Click Below to Jump Ahead:
Female Italian Cat Names
Female Italian cat names all have a beautiful and majestic ring to them. Some names have deep meanings that may resonate with your cat's personality, others are simple and may just match your cat's appearance.
Donatella- Beautiful star
Torta- Italian cake
Adrina- Happiness
Albina- White or snowy skin. A good idea for cats with white fur.
Farfalle- Butterfly
Uffa- An Italian sigh of distress
Italia- Italy
Florentina- Flower
Olympia- From Olympus
Stella- Star
Alba- Dawn or new beginnings
Ammiro- Translated to "I admire"
Alda- Long-lived
Bambi- Child
Amara- Everlasting
Prima- Firstborn
Bianca- Means "white"
Zola- Ball of earth
Camilla- Unblemished character
Evangelina- Bearer of good news
Angelina- Little angel
Carlotta- Strong-minded
Aurelia- Golden
Callisto- Most beautiful
Lucia- Light
Valentina- Vigorous and powerful
Ottavia- Born eighth
Pia- Well-behaved
Quorra- Heart
Benedetta- Blessed
Capricia- Playful
Adelasia- Of noble birth or qualities
Carla- Zestful and lively
Chiara- Splendid light
Cosima- Decency
Delfina- A lady from Delphi
Eleaonora- Focusing light
Eloisa- Renowned warrior
Felicita- Happiness
Geltrude- Weapon
Imelda- Powerful and fierce female warrior
Paola- Humble
Teodora- Blessing from God
Valaria- Strong and valiant
Ysabel- Meaning sacred to Gold
Ines- Holy
Lauretta- Honor, and strength
Serena- Tranquil and calm
Paloma- White bird
Trilby- Musical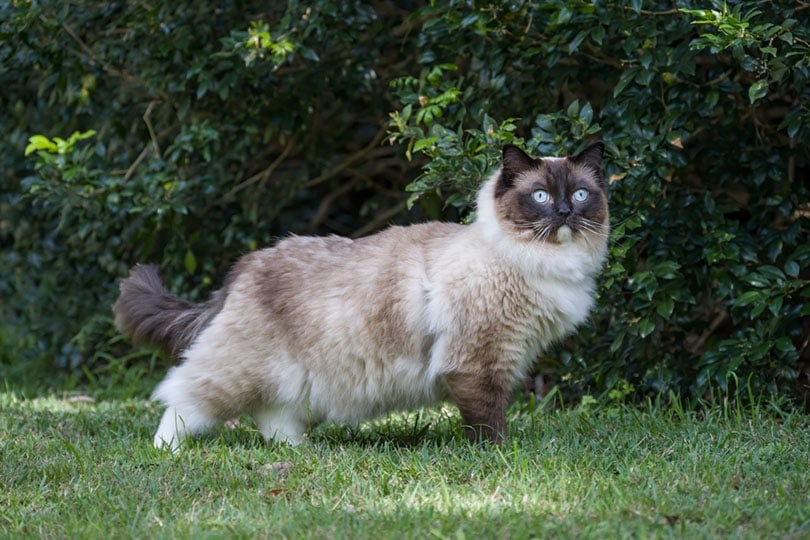 Male Italian Cat Names
These masculine Italian cat names have deep meanings and simple pronunciation. Some names may match your male cat's appearance, or they may match your cat's brave, silly, or sweet personality.
Bacio- Kiss
Zitto- Quiet and silent
Esatto- Exact
Sonno- Sleep or lazy
Pela- Hair or fur
Cosmo- The universe and harmony in order
Aldo- Old
Tenero- Tender and cuddly
Augusto- Great and vulnerable
Badare- Meaningful, to look after
Dante- Everlasting and enduring
Mario- Sailor
Alberto- Bright and noble
Giovanni- God is gracious
Fabian- Bean-grower
Drago- Another way to say dragon
Draco- Dragon
Mattone- Solid
Leonardo- Lion
Alessandro- Defender of mankind
Guido- Forest guide
Luigi- Famous in war
Lupo- Wolf
Volpe- The fox
Pazzo- Crazy and energetic
Adolfo- Noble, majestic creature
Anatolio- Sunrise or dawn
Horace- Timekeeper
Salvatore- Savior
Benito- Blessed
Dominico- Belonging to the lord
Rocco- Rest
Stefano- A crown or garland
Ruggiero- A famous warrior
Adamo- The first man
Aceto- Vinegar
Alphons- Respected and prepared
Amadeus- An admirer of God
Barone- A nobleman
Filippo- Horse's friend
Flavio- Yellow hair or fur
Lupo- Wolf
Pablo- Humble
Quasimodo- An Italian artist
Ruvido- Rugged or rough
Salice- Willow tree
Tazio- Ruler
Vitale- Life
Ugo- Spirit and mind
Stregatto- Sorceress cat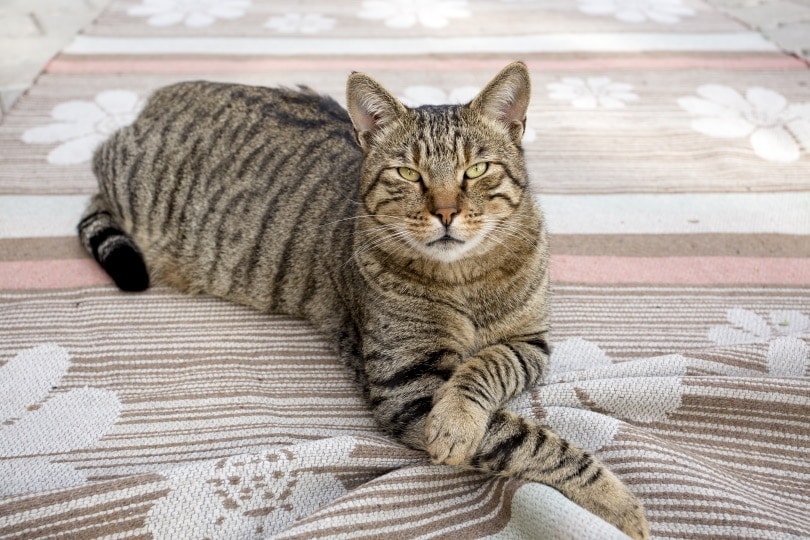 How To Name Your Cat
The key to naming your cat is to find a name that resonates with you and has a meaning behind it that matches your cat, whether it be their personality or appearance. It may be a good idea to get to know your cat's personality before you decide on the right name for them, as this will help you find a name that resonates with their unique character. If you are looking for simple names, then it's easiest to simply choose a name that matches your cat's appearance.
If you are looking to name a new cat or kitten you've recently welcomed into your home, get to know them and their unique characteristics first before choosing a name.
Final Thoughts
We hope this article has helped you find an Italian-based cat name that best suits your feline companion. With so many names to choose from, we hope that at least one of these Italian names has resonated for you and your cat!
---