Jinx Dog Food Review 2023: Recalls, Pros & Cons
Review Summary
Our Final Verdict
We give Jinx dog food a rating of 4.6 out of 5 stars. 
Jinx dog food was created with the idea of overall dog wellness in mind. With natural ingredients sourced in the USA, Jinx prides itself on wholesome recipes with an abundance of health benefits. They do one better by donating a portion of their proceeds to food for shelter dogs. It started as a better dog food option for pet owners who want only the best for their dogs. It also encompasses a subscription service for those who prefer it. Keep reading to learn why we rated Jinx dog food the way we did.
Click to skip ahead:

At a Glance: The Best Jinx Dog Food Recipes
Rating
Image
Product
Details

Our Favorite

Jinx Grain-Free Chicken & Carrot

Organic chicken
Added taurine for heart health
Packed with superfoods
Check Price

Jinx Salmon, Brown Rice, Sweet Potato

Natural fiber
Vitamins and minerals
Salmon is the first ingredient
Check Price

Jinx Chicken, Brown Rice, Sweet Potato

Contains organic chicken
Packed with superfoods
High protein content
Check Price

Jinx Salmon, Sweet Potato, Carrot

Check Price

Freeze Dried Salmon Dog Food Topper

Check Price
Jinx Dog Food Reviewed
Who makes Jinx and where is it produced?
Jinx pet food was created by dog lovers who couldn't find a dog food option that seemed healthy enough for their fur baby. Using only natural ingredients generally sourced from the USA, they ensure that their recipes are packed with essential vitamins and nutrients. It is manufactured in the US and any ingredients not local are sourced from trusted global companies that pass quality testing.
Which type of dog is Jinx best suited for?
These recipes are suited for dogs who might need a more wholesome recipe in their daily meals. Whether you're looking for recipes to improve dental health and energy levels, or your dog requires a grain-free diet recommended by a vet, Jinx has options. It is also available for all life stages so both young and senior dogs will benefit.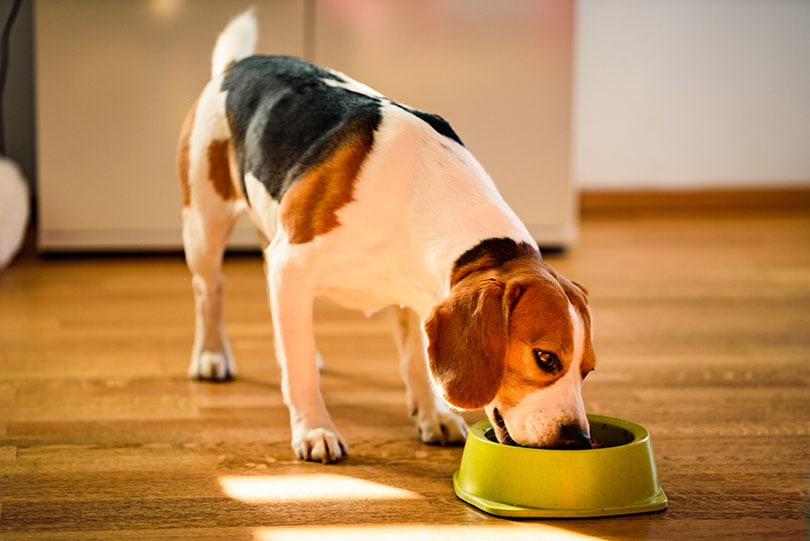 Which type of dog might do better with a different brand?
With only a few options of flavors in dry kibble, and although there are different protein options, it might be limiting for pet owners. Some dog owners might not be a fan of the sweet potato in the ingredients (which they all seem to clearly advertise on the product), and pickier dogs might need a wider variety of recipe options.
Also, if your dog has any weight issues or allergies, food such as Hill's Science Diet may be a better option.
Discussion of the Primary Ingredients (Good and Bad)
Here are some of the prominent ingredients found in Jinx dog food recipes.
Jinx advertises its first ingredient as certified organic, namely its protein products like chicken and salmon. The benefit comes forward in the lean protein content that helps support bones and muscle health. Does organic food matter when it comes to dogs in comparison to generic food brands? Well, Holista Pet states that no artificial flavors, fillers, or preservatives in food can lead to a healthier pet, but there is no dramatic difference in life expectancy.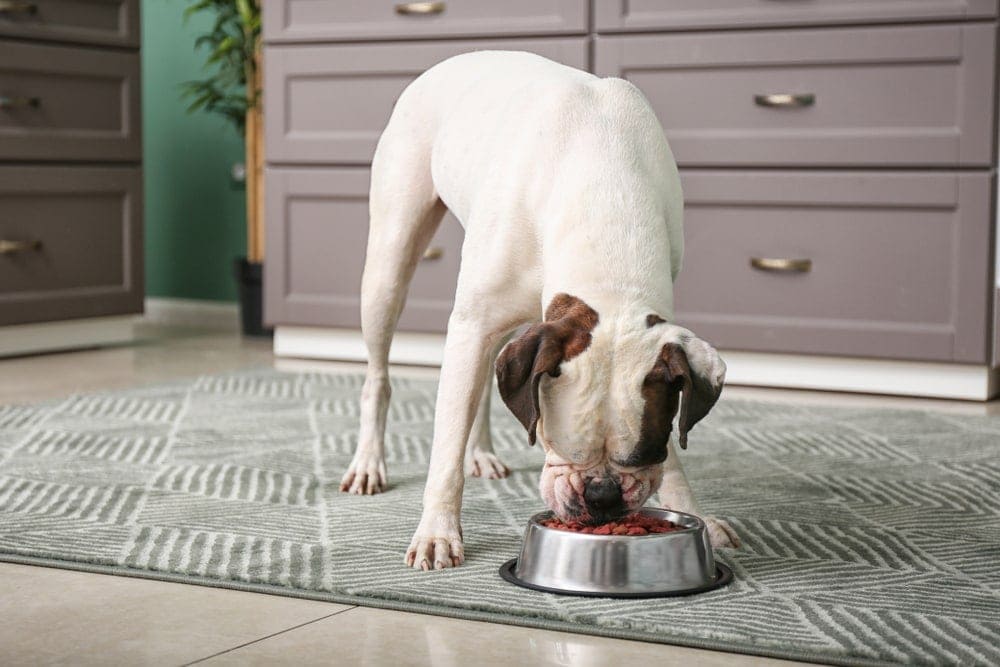 It's widely advertised across dog food brands when they have a grain-free ingredient list, and this makes some pet owners think it's necessary for their dog—but this isn't always the case. Grains are usually avoided in dog food diets only when recommended by a vet for dogs with digestive issues or allergies. Pet owners should consult with a vet first if they notice issues with their dog when they eat grain-filled recipes.
Taurine is a common ingredient listed in dog food recipes. It is a supplementary vitamin that is added to dog food to promote healthy vision and digestion. While it's definitely an added benefit to dog food, it isn't necessarily required. It is much like humans who take added vitamins to their everyday routine for a boost in health—they may not necessarily need it for specific health reasons, but it never hurts to add it in.

A Quick Look at Jinx Dog Food
Natural ingredients
Contains probiotics
High protein content
Subscription option
Fewer flavor options
Not for picky eaters
Recall History
According to our research, as of this writing, Jinx dog food has not had any food recalls.

Reviews of the 3 Best Jinx Dog Food Recipes
1.

Grain-Free Organic Chicken & Carrot
The leading Jinx dog food recipe is the Chicken & Carrot option. It includes organic chicken, sweet potato, and carrot as its main ingredients and is packed full of vitamins and minerals for a balanced diet. This recipe also includes over 20 superfoods and probiotics to support healthy immune systems in dogs. It is formulated for dogs at any stage of life with the bonus of immune-boosting carrots, digestion support, eye health, and skips products that could cause allergic reactions.
That said, it does contain chicken meal, which some pet parents are not a fan of.
Organic chicken
Added taurine for heart health
Packed with superfoods
---
2.

Salmon, Brown Rice & Sweet Potato
This recipe is packed with natural sources of omega fatty acids to promote skin and coat health in your pooch. It has real salmon listed as its first ingredient, so you know your dog is getting quality protein. It contains superfoods, probiotics, taurine for heart health, and essential vitamins and minerals. The sweet potato provides a good source of natural fiber to aid in digestion, and the added vitamins and minerals help support your dog's immune system. Lastly, it's free from artificial preservatives, corn, wheat, soy, fillers, and byproducts.
Natural fiber
Vitamins and minerals
Salmon is the first ingredient
---
3.

Organic Chicken & Sweet Potato
This recipe from Jinx contains organic chicken, brown rice, and sweet potato formulated for a wholesome and balanced diet for your dog. It contains a high protein content, various superfoods, and added probiotics. The pumpkin supports heart health and digestion for dogs with sensitive stomachs. The brown rice has a benefit in terms of energy and fiber levels in meals. The recipe is suitable for dogs of all life stages seeking a wholesome diet.
Contains organic chicken
Packed with superfoods
High protein content
Might upset sensitive stomachs
What Other Users Are Saying
ThinkJinx.com – "My dog loves this food"
ThinkJinx.com "…her gut health is a lot better"
ThinkJinx.com— "Nothing against the quality or anything, he just doesn't seem to like the taste"
We also often look to Chewy.com for reviews from customers, which you can view by clicking here.

Conclusion
The Jinx dog food brand has many pros when we review both user reviews and our own take on the quality of ingredients. The fact that the brand uses a quality testing team (including certified vets), can give pet owners peace of mind when choosing Jinx to feed their dogs daily. The option to buy samples of their recipes is a big plus. There is also a benefit in being able to opt out of their subscription service and purchase just one of their products.
The option for add-ons to orders like dental chews, supplements, and freeze-dried kibble for added protein, also gives pet owners the option to give their dogs more than just the basics.