100+ Korean Dog Names: Innovative Ideas (With Meanings)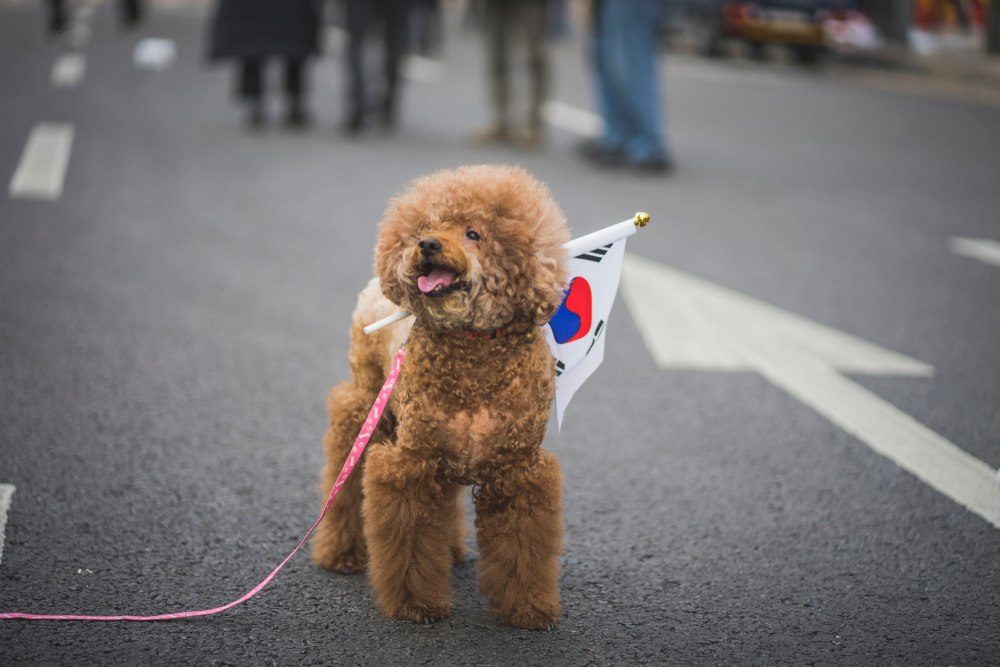 If you are looking for an on-trend name inspired by the most current culture crazes or something breezy and cool, Korean dog names may be just what you are searching for. With an intriguing history, Korea is known for its northern and southern divisions. In the last few years, their culture and influence have rapidly increased in North America as beauty trends and K-pop have become popular with the rest of the world. Whether you're looking to pay tribute to the culture or language or are set on having the coolest dog name out there, we've compiled a list of our favorite and most interesting Korean names with meanings for you to consider for your pooch.

Female Korean Dog Names
Suwan
Nari
Osan
So-Ra
Jeju
Eun-Ji
Kyu
Nam Sung
Haru
Bora
Du-Hu
Anju
Udo
Min
Yeo
Mi Young
BoA
Hana
Suga
Taebaek
Asan
Kimchi
Busan

Male Korean Dog Names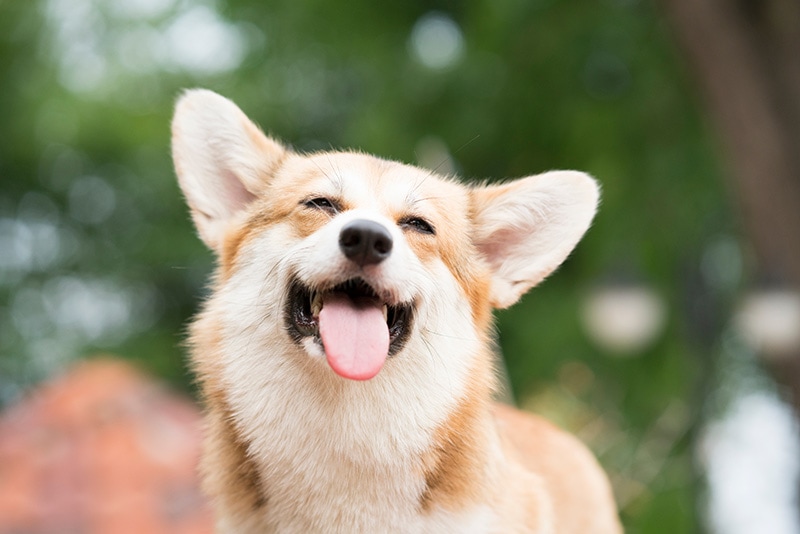 Korea
Ji-Ho
Seok
Si Woo
Onew
Dasik
Misu
Seo Jin
Moon Jae
Bulgogi
Bingsu
Bora
Psy
Jebudo
Daegu
Gimpo
Min-Jun
Soju
Gi
Jindo
Hongdo
Jungkook

Korean Dog Names With Meanings
Although they may not seem like obvious choices, a few Korean words actually make for great pet names. We have lost a few below for you to consider.
Yon (Blossom)
Yong (Brave)
Jin (Jewel)
Chin (Precious)
Suk (Rock/Stone)
Cho (Beautiful/Handsome)
Nam-Sun (Pure/|Honest)
Seulgi (Wisdom)
So Hui (Glorious)
Geon (Strength)
Kwan (Strong)
HakKun (Literary Roots)
So-Hook (Clear Lake)
Joon (Talent)
Hyun Ki (Clever)
Danbi (Welcome Rain)
Beom (Model/Pattern)
Bo-Mi (Beautiful)
Chung Cha (Noble)
Bitna (Shining)
Mi Sun (Beauty/Goodness)
Ae-Cha (Loving)
Baram (Wind)
Yujn (Lotus)
Daeshim (Greatest Mind)
Gereum (Cloud)
Eui (Righteousness)
Min-Ho (Brave/Heroic)

Cute Korean Dog Names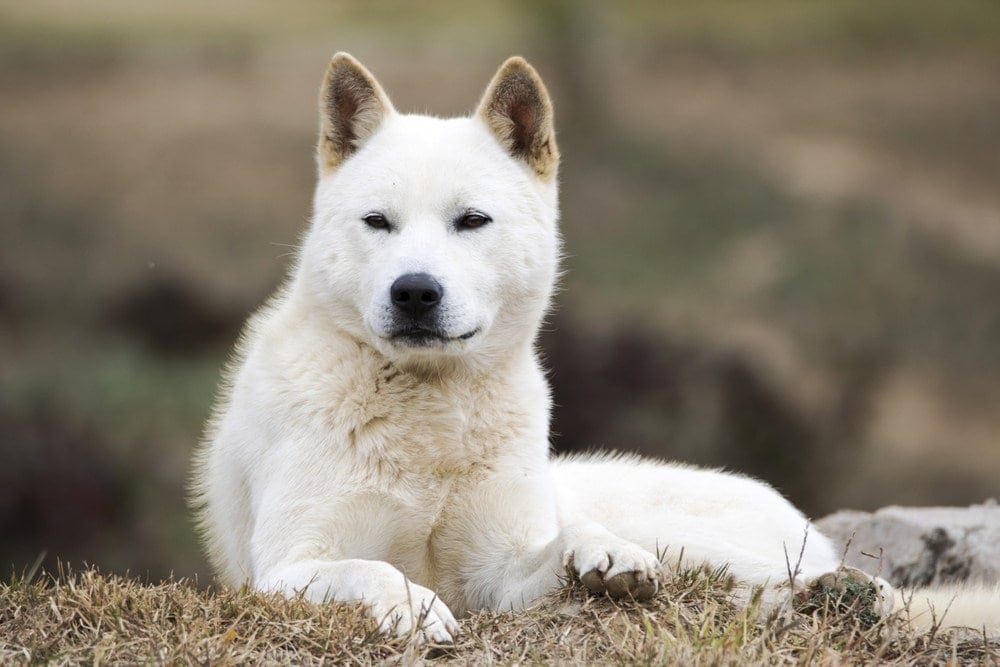 We know that your puppy deserves a name that honors how absolutely precious they are, and Korean names are just that!   Whether your new hound has the sweetest puppy-dog eyes, a playful personality, or fuzzy coat, there is sure to be a Korean name that compliments their charming features.
Duri (Two)
Iseul (Dew)
Jeong (Quiet)
Bokshiri (Fluffy)
Wonsoongi (Monkey)
Ji (Smart)
Haengbogi (Happy)
Sunja (Meek/Mild)
Byeol (Star)
Maeum (Heart)
Geomeun (Black)
Saja (Lion)
Haenguni (Lucky)
In Na (Delicate)
Gae (Dog)
Jwi (Mouse)
Gyeong (Respect)
Jakada (Little)
Miso (Smile)
Sagwa (Apple)
Dasom (Love)
Podo (Grape)
Hayan (White)
Hae (Ocean)
Mushil (Beautiful Kingdom)
Hudu (Walnut)
Noran (Yellow)
Joeun (Good)

Bonus: Korean Dog Breeds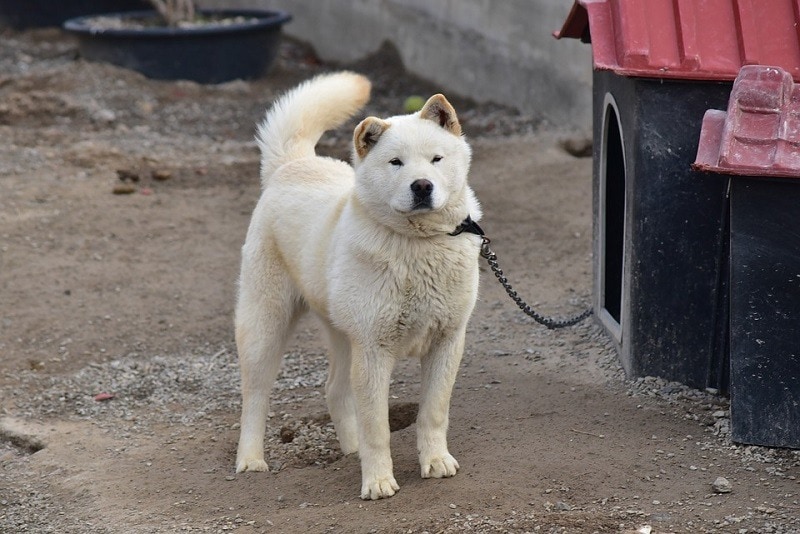 Several breeds originated in Korea – maybe you've got one, and that's why you've decided on a name inspired by their homeland! Here are a few of the Korean breeds that also double great as pup names.
Jeju
Pungsan
Nureongi
Sapsali
Donggyyeongi
Dosa
Bankar

Conclusion
The ideal Korean-inspired dog name should be an equal blend of trendy and authentic, and we hope that by providing you with a few rad suggestions, we have led you to the right fit. We are sure there is something great for every type of pup with names like Beom and Psy to choose from.
Related Read: