220+ Literary Cat Names: Our Top Picks For Your Well-Read Cat
If you thought choosing your cat was tough, wait until you have to name them! With so many opinions and options, it can be an overwhelming task.
Thankfully for you literary lovers, we've compiled a list of over 220 literary cat names for you to choose from, offering you names from some of the most popular fiction and non-fiction books.
We've also included some unique names pulled right out of Shakespeare's literary work, along with Marvel, DC, and Star Wars characters for some more modern options.

How to Name Your Cat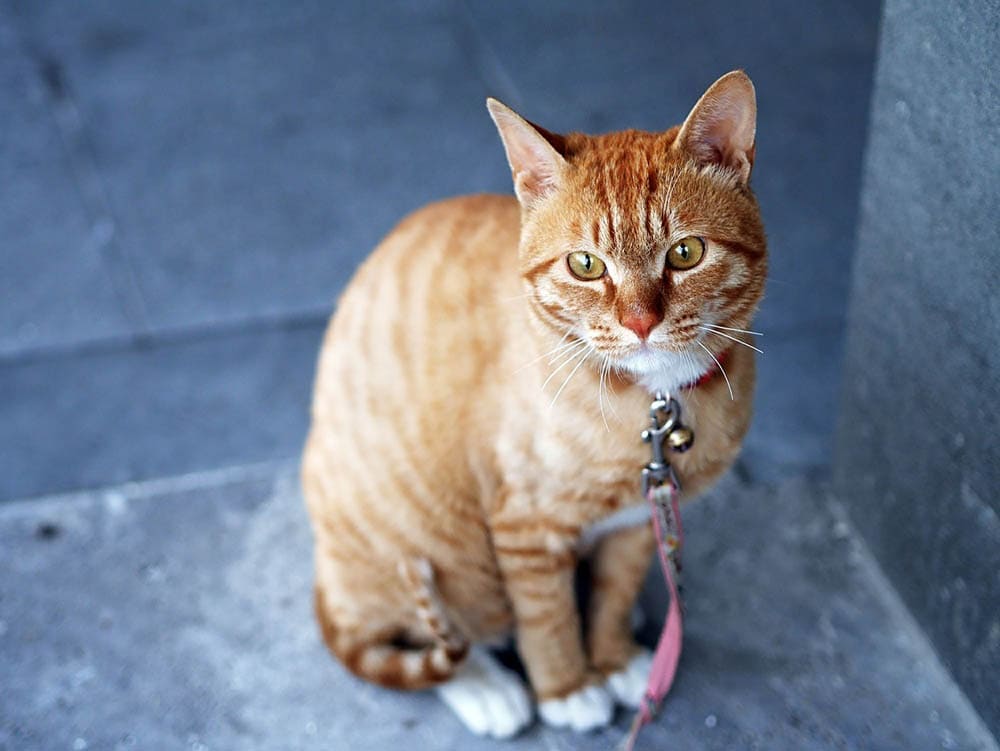 You may have found that coming up with a name for your cat is trickier than you initially thought. Don't panic—we've got some tips to help you through the process.
Make a List
If you like one of the first names on this list, don't stop reading. It's important not to rush into picking your cat's name before seeing all your options. Instead, write down all the names you love most on a piece of paper.
Narrow Down Your List
Now it's time to scratch a few names off the list. Start small and scratch off all the names you're not sold on. Your goal is to be left with ten names left on your paper.
Narrowing it down further may be too difficult to do on your own, so ask your friends and family to pick their favorite names off of your list. Through this process, you may realize that you don't like a particular name as much as you thought you did, or perhaps it's grown on you, and you've realized you can't let it go.
Consider Your Cat's Personality and Appearance
As odd as it may sound, your cat may end up "naming" itself. Often, your cat's personality, quirks, sounds, and appearance can match a name you like, and it'll feel like that name was made just for them!
If you're battling to pick a name for your cat, wait until you have fetched them and brought them home before making any big decisions. You may need their personality to shine through before knowing exactly what to call them.
Fictional Literary Cat Names Based On Popular Books
It can be fun to name your cat after your favorite character from childhood books. Most of us have grown up reading at least one of the books listed below. These names may leave you feeling nostalgic, but there's nothing wrong with curling up with your new kitty and an old book.
Harry Potter
Hagrid
Ronald
Weasley
Snape
Dobby
Hermione
Harry
Dumbledore
Sirius
Hedwig
Peeves
Filch
Draco
Luna
Lord of the Rings
Bilbo
Gandalf
Aragorn
Smeagol
Frodo
Elrond
Gimli
Legolas
Samwise
Pippin
The Great Gatsby
Jay
Myrtle
Daisy
Tom
Pammy
George
To Kill a Mockingbird
Atticus
Boo
Jem
Maudie
Dill
Lord of the Flies
Piggy
Ralph
Jack
Sam
Roger
Animal Farm
Snowball
Mollie
Benjamin
Clover
Jessie
Moses
On Earth We're Briefly Gorgeous
Rose
Lan
Gramoz
Mai
Marsha
The Hunger Games
Rue
Katniss
Primrose
Clove
Marvel
Finnick
Mags
Non-Fiction Literary Cat Names Based On Popular Books
If you love biographies and true stories, perhaps you'd like to name your cat after people that have lived and made a difference in history, whether good or bad. If these books are unfamiliar to you, you have both the opportunity to give them a read and name your cat after them!
Anne Frank
House of Gucci
Gucci
Paolo
Rodolfo
Aldo
Omar
Into The Wild
Alex
Walt
Billie
Charlie
Ferdie
The Glass Castle
Rex
Lori
Dinitia
Stanley
Rose
The Radium Girls: The Dark Story of America's Shining Women
Grace
Albina
Arthur
Clarence
Sabin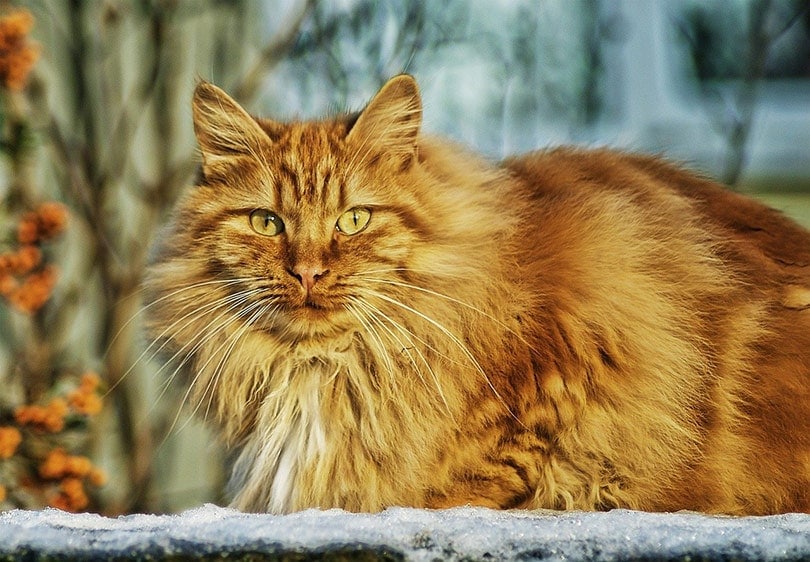 Cat Names Based On Comic Books
Everyone loves Marvel movies, but there are also a whole host of names from the comic books to choose from. Whether you're a passionate Star Wars, Marvel, or DC fan, we've got the coolest names for you to pick!
You can name your cat after the full names of these characters or just the first name. For example, instead of naming your cat Wonder Woman, you could name them Wonder – it's up to you.
Star Wars
Padmé
Leia
Rey
Aayla
Sola
Keeli
Kix
Poe
Lyra
Ren
Lux
Omega
Yoda
Sim
Revan
Finn
Ezra
Eno
Mace
Chewy
Marvel Comic Books
Thor
Hulk
Gambit
Bucky Barns
Storm
Hercules
Angel
Madrox
Domino
Vision
Nova
Tigra
Northstar
Polaris
Phyla-Vell
Medusa
Echo
Forge
Clea
DC Comic Books
Wally West
Saint Walker
Wonder Woman
Krypto
Ganthet
Ice
Blue Beetle
Phantom Girl
Zatanna
Harley Quinn
Gypsy
Ragdoll
Dream Girl
Mera
Starfire
Penguin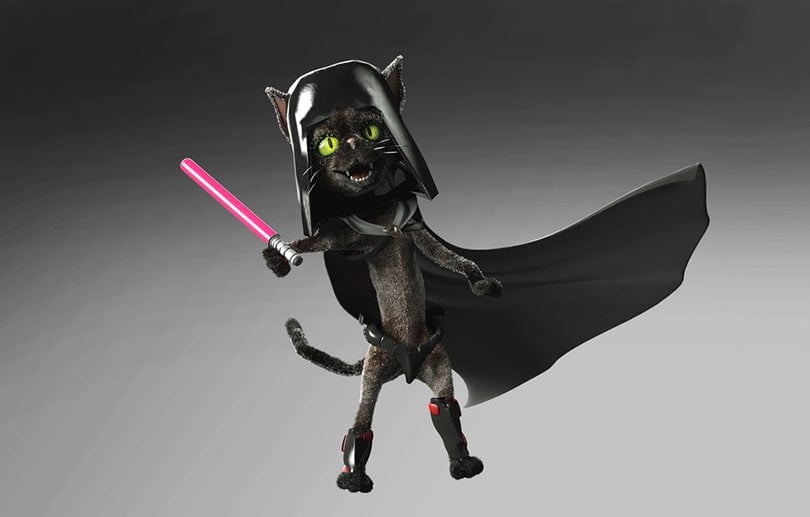 Cat Names Based On Shakespeare's Literature
If you're well-read and have a sophisticated cat, what better name to have than one from Shakespeare's literary work? You'll have all your friends guessing which play your cat's name is from!
Duncan
Lennox
Ross
Hamlet
Osric
Ophelia
Captain
Bernardo
Ariel
Alonso
Gonzalo
Iris
Juno
Sebastian
Romeo
Juliet
Tybalt
Montague
Lago
Orthello
Cassio
Emilia
Montano
Titania
Demetrius
Puck
Snug
Tillius
Casca
Cato
Portia
Pedro
Conrade
Ursula
Regan
Albany
Oswald
Shylock
Tubal
Nerissa
Conscience
Tranio
Gremio
Curtis
Viola
Olivia
Toby
Sebastian
Orlando
Celia
Oliver
Phoebe
Le Beau
Reeves
Hastings
Henry
Stanley
Capnio
Dion
Dorcas
Camillo
Mopsa
Perdita
Alexas
Octavia
Iras
Pompey
Lucio
Isabella
Luce
Angelo
Cats From Literature
If you're inspired by cats in books, have a favorite, or think your cat matches the personality or description of one, why not name them after it! Calling your cat by your favorite cat character's name can make you feel a part of the story.
Cheshire Cat – Alice in Wonderland, by Lewis Carroll
Dinah – Alice in Wonderland, by Lewis Carroll
Carbonel – Carbonel: The King of the Cats, by Barbara Sleigh
Diesel – Arsenic and Old Books, by Miranda James
Buttercup – The Hunger Games, by Suzanne Collins
Ginger – The Last Battle, by C. S. Lewis
Jennie – Jennie, by Paul Gallico
Mickey – Barbary, by Vonda McIntyre
Mittens – The Tale of Tom Kittens, by Beatrix Potter
Mrs. Norris – Harry Potter, by J. K. Rowling
Moxie – The Subtle Knife, by Philip Pullman
Pixel – The Cat Who Walks Through Walls, by Robert A. Heinlein
Pluto – The Black Cat, by Edgar Allan Poe
Tao – The Incredible Journey, by Sheila Burnford
Cat – Breakfast at Tiffany's, by Truman Capote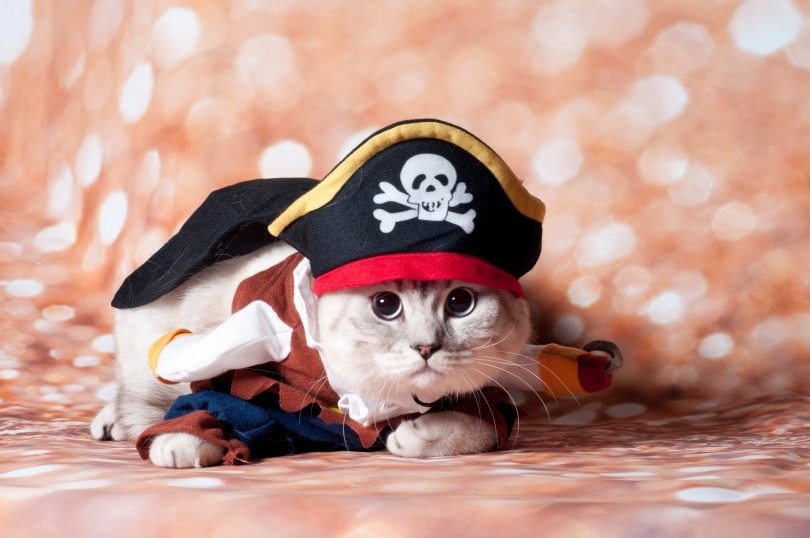 Final Takeaways
Hopefully, after reading these name ideas you've found a few favorites. A small bit of inspiration can go a long way in naming your cat. The great thing about names from literature is that they've been tried and tested.
Whether your cat has a name inspired by Harry Potter or Shakespeare, it's important that the name easily rolls off your tongue and suits your cat's personality. Good luck!
Related Reads:
---