300 Maine Coon Names: Our Top Picks for Your Gigantic Cat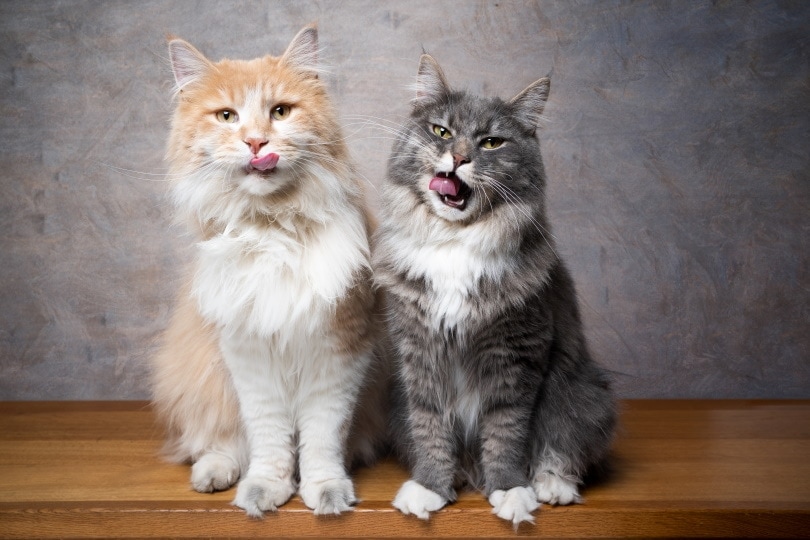 As the only long-haired cat breed native to the United States, the Maine Coon is regarded as "America's cat." Maine Coons dominated the cat shows until Persians became popular in the early 20th century, but today, Maine Coons are once again the top performers at shows. When you adopt a Maine Coon, what name will you choose?
A giant breed like the Maine Coon deserves a unique name representing its personality and wild appearance. To make the decision process a little easier, we've compiled 300 male and female cat names from cinema and historical events to give your special friend a unique moniker.
Click to Jump Ahead:
How to Name Your Maine Coon
Although they're enormous, Maine Coons are sweet and loyal kitties that sometimes act more like dogs than felines. Which name is best for your canine-like cat? Many pet owners use two-syllable words for their pets because they seem to respond to them better, but that trend has faded in recent years, and pet parents now use one-syllable and three-syllable names more frequently.
Our advice when naming your pet is to ignore any strict rules you may have found in cat clubs or online forums. For instance, Siamese cats are often named after royalty because of myths about their esteemed bloodlines, but pet parents can disregard established traditions and use whichever name suits their gigantic beasts best. Follow your cat around and observe their actions and, after a few hours, you'll see personality traits that may give you an idea of an appropriate name.
Female Maine Coon Names From Movies
Is your pet a majestic queen like Cleopatra or a skilled warrior like Trinity from The Matrix? We've found the best female names for your long-haired princess, from beloved Disney movies to violent action films.  Some of the names are feminine, but others are unisex names that fit males or females. Hopefully, a few of the names come from some of your favorite films.
Alice
Amelie
Angelica
Ariel
Arwen
Baby
Barbie
Bella
Betty
Bones
Bonnie
Buffy
Carrie
Charlotte
Cinderella
Cleopatra
Daisy
Diva
Dorothy
Dory
Effie
Elektra
Ella
Emma
Eva
Farrah
Fauna
Flora
Frida
Garbo
Gigi
Goldilocks
Grace
Guinevere
Gwen
Heidi
Hermione
Hero
Jane
Jawa
Jedi
Jinx
Jude
Juliet
Juno
Katniss
Kitty
Lady
Leeloo
Lena
Lolita
Lucy
Madeline
Madonna
Maria
Marilyn
Marley
Mary
Matilda
Mavis
Merida
Minnie
Missy
Moana
Munchkin
Muppet
Myrtle
Mystique
Nala
Nermal
Octavia
Olivia
Oracle
Paris
Pocahontas
Precious
Primrose
Princess
Queen
Rey
Ripley
Rogue
Rosebud
Rosie
Roxanne
Roxy
Scarlett
Shadow
Star
Starlet
Stella
Stella
Summer
Tiffany
Tinkerbell
Tootsie
Trinity
Uhura
Ursula
Wanda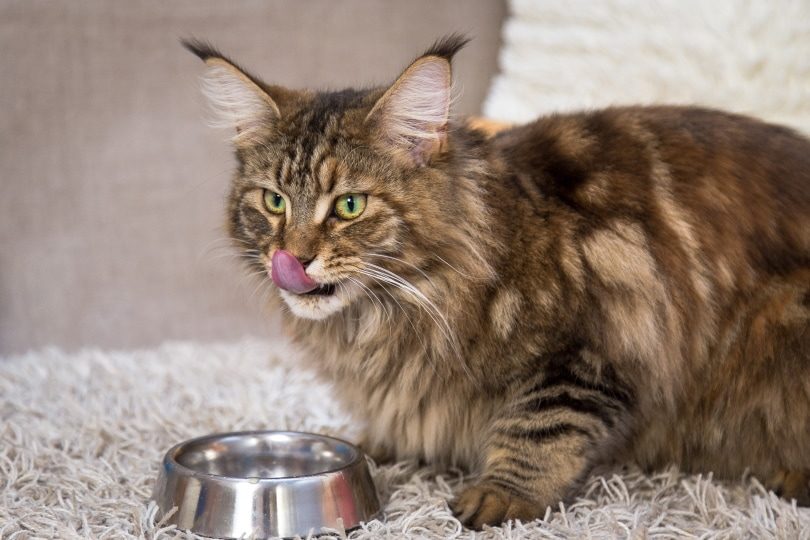 Male Maine Coon Names From Movies
Some of these names were given to feline actors in films like Alien (Jonesy the cat), and others reference beloved human characters like Rambo. From Shakespeare to Star Wars, we have a nice combination of famous lovers, warriors, and everyday heroes like Forrest Gump.
Aladdin
Alfred
Alvin
Anakin
Apollo
Aragorn
Ash
Ashton
Baloo
Baxter
Bernie
Bilbo
Bingo
Binx
Boba
Bond
Bronson
Bruno
Brutus
Buddy
Carlito
Chance
Chekov
Chewie
Clark
Clawhauser
Clifford
Clint
Crookshanks
Cipher
Cyrano
Darth
Data
Debo
Derrick
Digby
Dozer
Dynamite
Ender
Felix
Ferris
Figaro
Finn
Flynn
Forrest
Frodo
Gandalf
Garfield
Garth
Gatsby
Geiger
Gizmo
Gonzo
Goose
Gromit
Gulliver
Hannibal
Hansel
Harry
Herbie
Hercules
Hobbit
Humphrey
Hyde
Jonesy
Keanu
Kenobi
Khan
Kirk
Kong
Kylo
Lancelot
Lando
Maverick
Max
Meeko
Milo
Morpheus
Mowgli
Napoleon
Obi
Puck
Quentin
Rambo
Rhett
Rocky
Rudy
Rufus
Seuss
Sherlock
Simba
Smokey
Sulu
Tiberius
Trigger
Tron
Vincent
Wallace
Wolf
Yoda
Female Maine Coon Names From History
Is your pet a trailblazer like Eleanor Roosevelt or a soulful vocalist (meower) like Bessie Smith? History has not been kind to exceptional women, but you can show your support for famous women who changed the world by giving your Maine Coon a historical name.
Abby
Amelia
Anastasia
Bessie
Bonnie
Carmen
Delia
Enid
Georgia
Hecuba
Isadora
Joan
Kennedy
Liesel
Lena
Madison
Magdalena
Martha
Mona
Nadia
Nessie
Penelope
Sara
Sasha
Ursa
Verona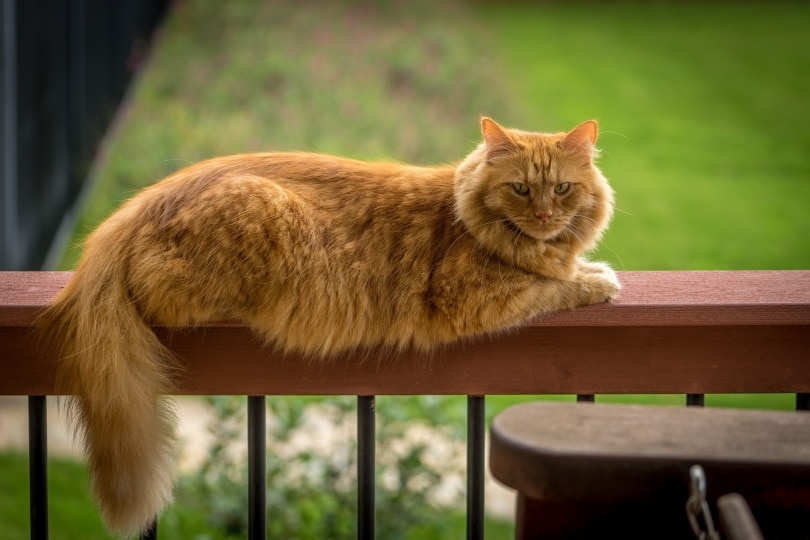 Male Maine Coon Names From History
From great artists like Picasso and Monet to famous leaders like Roosevelt and Washington, we have a fantastic list of male names from history. Some of the names date back before the birth of Christ, and others come from turbulent periods of the 19th and 20th centuries.
Abraham
Anubis
Apache
Archimedes
Aristotle
Augustus
Aztec
Benjamin
Bernoulli
Booth
Boris
Branson
Bugsy
Byron
Caesar
Chavez
Chester
Churchill
Clinton
Crockett
Cromwell
Darwin
Dillon
Doc
Duke
Edgar
Edison
Edmund
Edward
Einstein
Escobar
Faraday
Felix
Fibonacci
Franklin
Frederick
Freud
Galileo
Gandhi
George
Hamilton
Hawking
Homer
Hudson
Ivan
Jacques
Jefferson
Jesse
Jude
Kerouac
King
Knight
Leonardo
Lincoln
Louis
Lyndon
Matisse
Monet
Mozart
Orville
Pablo
Picasso
Pope
Roosevelt
Sasha
Schrodinger
Shakespeare
Teddy
Tesla
Tolstoy
Tycho
Ulysses
Vlad
Washington
Final Thoughts
Choosing the right name to describe your pet may seem challenging, but you have an advantage over other cat owners. Maine Coons often act more like dogs than cats, and you can examine popular dog names if you're not impressed with the options for cats.
Giving your cat a dog's name may seem taboo to some, but you're not bound by any rules, and your cat may be just as happy being called Lassie as Garfield or Felix.
---