100+ Maltipoo Dog Names: Ideas for Sweet & Friendly Dogs 

If you are looking for the perfect companion dog – a Maltipoo might just be what you've been searching for. They love being around their owners. In fact, they don't like being alone for long periods of time. Known for their fun-loving and affectionate personality, the Maltipoo is a wonderful addition to any family. Their size and activity levels make them optimum dogs for both apartments and larger homes. Keeping them socialized will be an easy feat as they enjoy other pets and children. Occasional trips to the dog park could be a fun activity to help burn off some of that extra energy.
Now that you've brought your new up home, the last thing to do is pick out their name. As they are incredibly adorable and almost resemble a teddy bear,  inspiration for a name could spark from their fluffy coat, traits, or individual personality.

Female Maltipoo Dog Names
Camille
Annie
Bitsie
Josie
Ruby
Holly
Winnie
Trixie
Dottie
Zoey
Vanilla
Bella
Hope
Hazel
Kuma
Rosie
Lacie
Tulip
Adella
Wilma
Caprice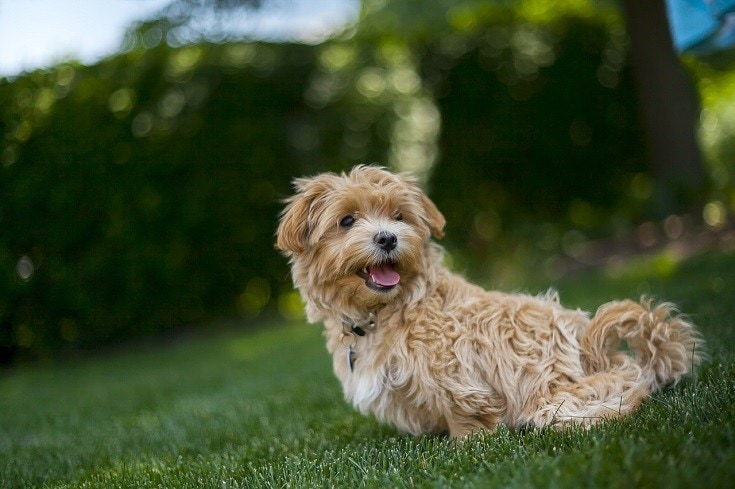 Male Maltipoo Dog Names 
Aero
Caesar
Wrigley
Jester
Bennet
Rex
Zazu
Lynx
Tag
Elvis
Finnegan
Dusty
Herbie
Ringo
Sunny
Shilo
Tate
Dash
Scamper
Bogart
Champ
Angus
Fluffy Maltipoo Dog Names
Your Maltipoo puppy is guaranteed to have a wicked head of hair. With genes from the Maltese and Poodle, they are truly destined to have an interesting coat. Fluffy, soft, and in an array of colors – there is something to be said for naming your pup after their wonderfully plush fur!
Flush
Curly
Poof
Ruffles
Ringley
Huggy
Silky
Teddy
Bear
Swirl
Downy
Wooly
Shaggy
Foxy
Sully
Fluffy
Curly
Cloudy
Harry
Suave
Hariette
Pom Pom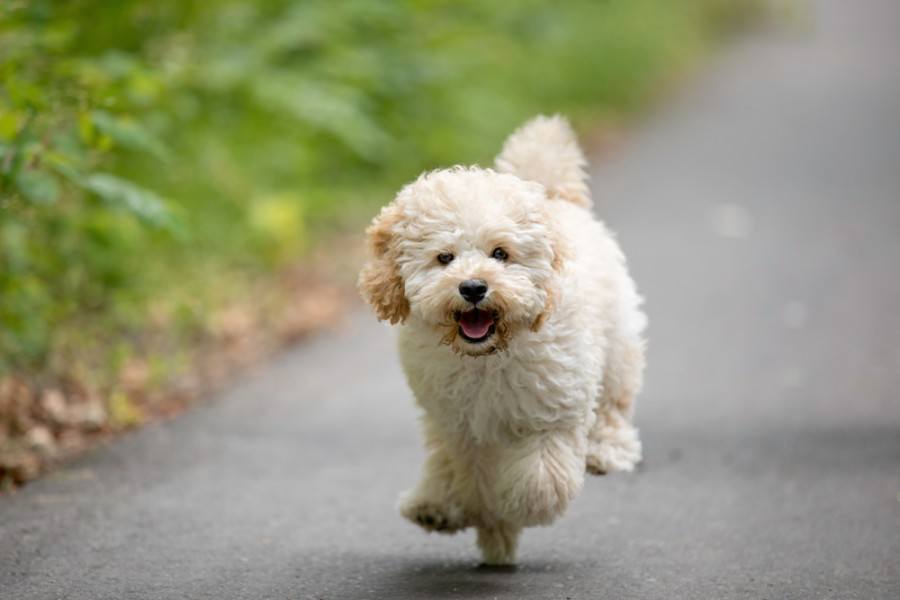 Cute Maltipoo Dog Names
Of course, your Maltipoo is going to be adorable! Little and quite lively, this breed is sure to keep you entertained with their energy and sweet personality. You might be able to teach them a few endearing tricks such as rollover and speak – quite the party animals if you ask us. Below are great suggestions that hint at their cute and cuddly side.
Bambi
Arlo
Baloo
Boo
Fern
Ellie
Kiwi
Maples
Peanut
Roo
Pepper
Willa
Alfie
Finn
Frankie
Otis
Nivea
Dot
Tucker
Waffles
Peewee
JellyBean
Sassy & Cool Maltipoo Dog Names
Little dogs often have a little bit of a sassy side and there is nothing wrong with that! Embrace your doggo as they are – so much so, that you might want to give them a name that represents how cool and sassy they are. Here are a few of our favorites!
Duchess
Moose
Xena
Hunter
Empress
Axel
Butch
Olympia
Duke
Queen
Goliath
Jade
Rogue
Puma
Tequila
Aurora
Loki
Danger
Sassy
Aria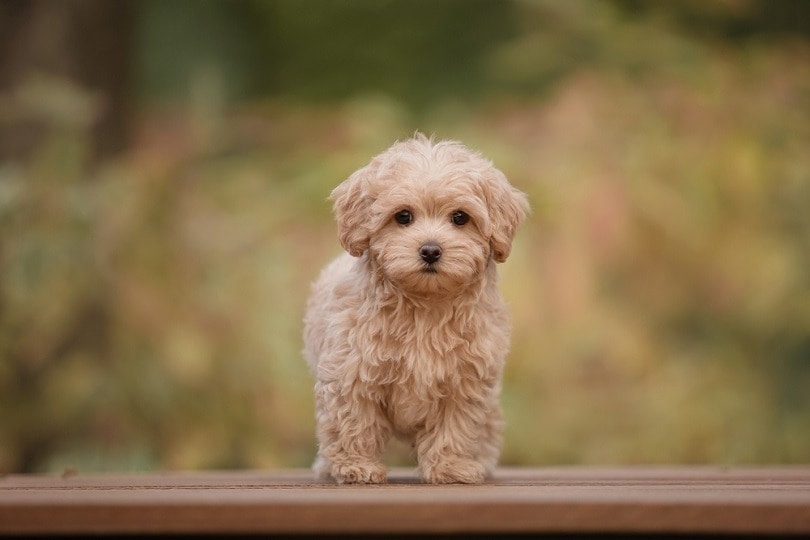 Unique Maltipoo Dog Names
Your pup is going to inherit traits from both of its parent breeds, but you can bet your bottom that they will develop a few traits of their very own. As they grow and become into their own, you will start to notice how much of a true individual your little pup is! For this reason, you might be interested in choosing a name as unique and rare as they are!
Meeko
Neo
Paco
Turk
Calder
Hash
Nox
Bento
Miso
Dandy
Monet
Silas
Percy
Sybil
Acadia
Zapp

Finding the Right Name for Your Dog
The naming process should be another fun part of bringing your pup home. Don't overthink it, and enjoy the journey! Your Maltipoo is a fairly laid back buddy, so no need to worry about pleasing them with your name selection! If you need a little help navigating the process, here are a few helpful tips to lead you to the right name:
Say your favorites aloud. This will give you an idea of how these names would sound if you were to choose them. Say them in stern, happy and excitied voices to get a true feeling for them. You might even say them to your new pup to see how they react.
Simple is best. Short and sweet names are beneficial in more than one way. Save yourself some time, and your pup some confusion, and choose a name that is only one or two syllables. You might even consider one that ends is a vowel are these are much easier for your dog to distinguish.
Seek a few opinions. You could get some feedback on your favorites. Having additional input might give you the clarity you need to make that perfect choice!
Remember that you should love their name first and foremost and that your pup is sure to adore whatever name you give. Hopefully, you were inspired by our list of 100+ Maltipoo names. With suggestions based on their coat and personality – we have high hopes that you found your match here.
You can also get a few more ideas from one of our other popular dog name posts linked below:
---
Feature Image Credit: 350543, Pixabay