200 Munchkin Cat Names: Cute & Cool Ideas (With Naming Guide)
The Munchkin is an interesting breed based on looks alone. Its short legs are the result of a genetic mutation that has occurred spontaneously among different pets around the world. It's not unlike what happened to Dachshunds and other short-legged dog breeds.
While the American Cat Fanciers' Association doesn't recognize the breed, The International Cat Association (TICA) does.
It's hard not to fall in love with a Munchkin when you first meet one. Of course, the most important thing to do after you get one is to find a perfect name. Our round-up offers plenty of ideas to get you started on your quest.

How to Name Your Munchkin
Choosing a name is a big deal. It can affect how you and others perceive and interact with your pet. It's probably something your children would find exciting, too.
We suggest sticking with something simple that isn't difficult to pronounce. It's worth mentioning that it's probably a smart idea to stick with ones that aren't offensive or that sound like commands. After all, you don't want them getting confused during training!
Munchkin Cat Names Inspired by Looks
The unusual appearance of the Munchkin will undoubtedly provide heaps of inspiration for naming your cat. We suggest observing your new pet for a few days to see what ideas come to mind. After all, this breed is relatively long-lived, making your choice important for your new family member.
Here are some of our favorites to get you started:
Baby
Baggins
Banshee
Biscuit
Boo-Boo
Bucky
Daisy
Dash
Dundee
Elf
Flare
Foxy
Frisky
Frodo
Fry
Half-pint
Hobbit
Indy
Minnie
Pee-Wee
Sauce
Shorty
Speedy
Squirt
Stubby
Tiger
Tigger
Tiny

Personality Ideas for Munchkin Cat Names
Even though Munchkins are small, they have big personalities to make up for their size. They're very intelligent animals and can learn to play simple games like fetch. Use their personality to inspire their name.

Bandit
Banshee
Bear
Buddy
Bullet
Bunny
Buttercup
Chewy
Cosmo
Cuddles
Cutie
Digger
Dolly
Dozer
Duchess
Expresso
Frankie
Gabby
Gracie
Harley
Honey
Leo
Lizzie
Lucky
Lulu
Macho
Milo
Mischief
Moe
Nitro
Peaches
Piglet
Raz
Ruby
Salty
Sassy
Snuggles
Simba
Sugar
Sweetie
Taz
Trouble
Zoom

Film & Book Ideas for Munchkin Cat Names
The accepted history of the Munchkin is that it was named after the characters in L. Frank Baum's 1939 book The Wizard of Oz. We're sure you'll find plenty of ideas from movies and literature to come up with the purr-fect name for your new pet.
Alice
Archie
Arthur
Bambi
Barney
Betty
Boogie
Boots
Brutus
Butch
Cagney
Casper
Cesar
Charlie
Cleo
Darth
Doc
Dorie
Dudley
Emily
Ernie
Felix
Garfield
Ginger
Ginny
Harry
Heathcliff
Herbie
Homer
Hooch
Hugo
Lily
Moxie
Newt
Remus
Rita
Rory
Sleepy
Sylvester
Ted
Theo
Tom
Winnie
Zelda

Fun Munchkin Cat Name Ideas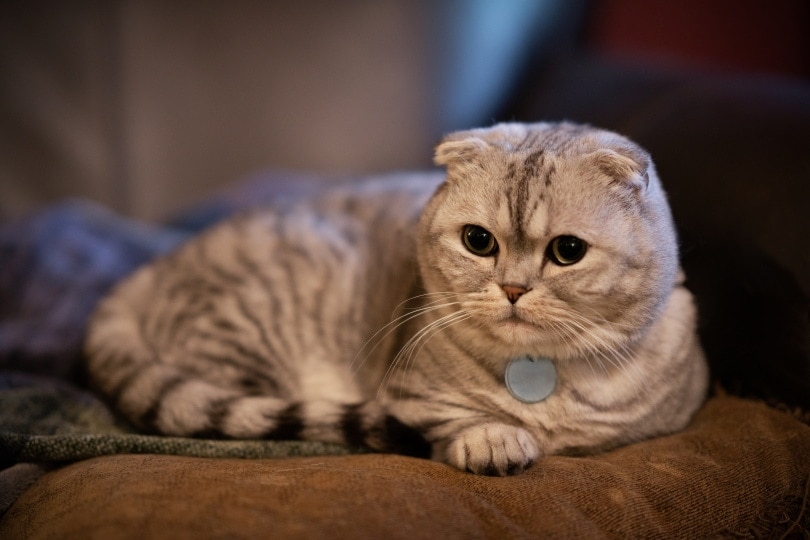 Sometimes, inspiration hits you out of nowhere. It's often a combination of things, from your cat's wild antics to its adorable face. If your furry friend is particularly charismatic, these might be some potential options:
Alfie
Annie
Archie
Blackberry
Bonnie
Bucky
Buttons
Cairo
Clyde
Colette
Cooper
Cricket
Debbie
Dopey
Einstein
Eli
Esme
Fisher
Fred
Fudge
Gidget
Gigi
Girlfriend
Guppy
Hattie
Hoover
Ivan
Ivy
Jackie
Jagger
Jasper
Jenny
Jinx
Joey
Johnny
Judy
Kiddo
Kiki
Kitty
Kiwi
Lady
Larry
Lilliput
Louie
Luna
Maggie
Magpie
Mew
Mick
Mimi
Missy
Mooch
Morris
Murphy
Nacho
Nelly
Nicky
Nico
Nora
Ollie
Omaha
Orson
Oscar
Paddy
Patsy
Pebbles
Pepper
Percy
Pouncer
Puma
Rocket
Rodney
Rosie
Rusty
Scrappy
Sophie
Sparky
Squirrel
Stella
Tommy
Tonka
Toulouse
Wildcat
Willy
Zoey

Final Thoughts
As you've seen, you have many choices for picking a name. The adorable looks and playful personality of the Munchkin will inspire many ideas.
This breed is so friendly and intelligent that your cat will likely entertain you and your family for hours on end. Your only problem with settling on a name might be choosing only one.
See also:
---