National Cat Health Month 2023: When It Is & What It Means
As cat owners, we all care deeply about maintaining the health of our cats. February – the National Cat Health Month is intended to serve as a reminder for all of us to stay on top of caring for our cats' health. Cats can be quite healthy, and many cats rarely leave the house. Because they don't go for walks and visits to the park like dogs do, it's not uncommon to lose track of when your cat needs a health checkup.
When Is National Cat Health Month?
National Cat Health Month is celebrated annually during the month of February. If your cat's health needs don't fall within this month, that's ok! This is the perfect opportunity to ensure you know what needs should be met for your cat this year. Check records, collect paperwork, and get a vet visit on the calendar for the appropriate time.
What Type of Care Do Cats Need?
Even if your cat doesn't have their vet visit during February, you still need to keep track of their care needs and ensure they receive a vet checkup annually.
Wellness visits are visits that allow your vet to give your cat a thorough look-over and ensure all necessary vaccines are updated. If the vet only sees your cat when they are sick, then there can be issues that are overlooked. Sick visits tend to be very focused visits, while wellness visits assess all aspects of your cat. Wellness visits are important for all cats, but they're especially important for senior kitties. Older cats are more prone to developing health conditions, including thyroid disease, dental disease, and arthritis. An annual wellness visit can ensure problems are detected early and addressed quickly.
The month of February doubles as Pet Dental Health Month, and many vets offer discounted dental services during this time. February is the ideal time to get your cat in for a dental cleaning with your vet. Some cats may only need a dental cleaning every couple of years, while others may require more intensive dental care.
Other things to consider during February include your cat's diet, body weight, activity level, and grooming routine. As cats age, things can change, so it's important for you to familiarize yourself with your cat's habits and needs as they change. Some cats may lose the ability to properly groom themselves, requiring your assistance, while others may become less active and gain weight, making it the right time for you to talk to your vet about re-evaluating your cat's diet and how much they are fed in a day.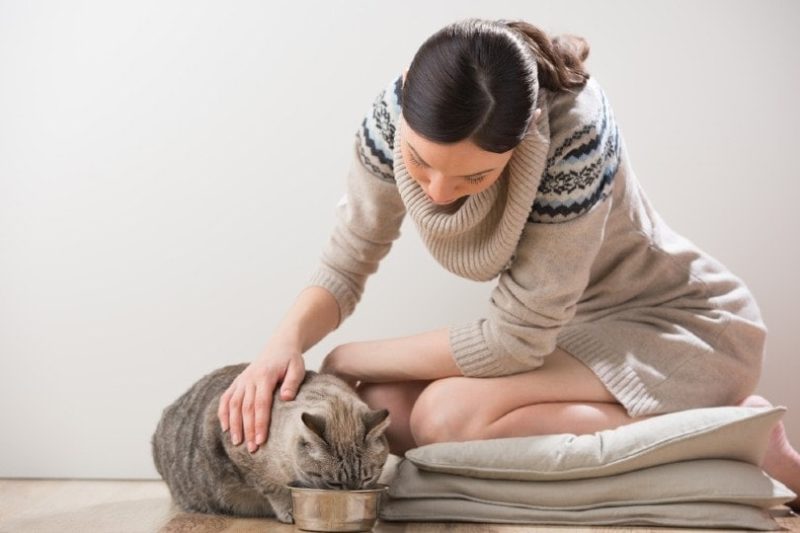 In Conclusion
Set aside some time every February to celebrate your cat and keep things organized to maintain your cat's long-term health and wellness. Keeping up with your cat's dental health, body weight, and any changes in their behavior are all important aspects of maintaining their health, as well as getting them in to see the vet every year for a wellness visit and updates on any needed vaccines.
---