National Mutt Day 2023: When It Is & How It's Celebrated
Any day is a good day to celebrate your canine family members in our opinion, but did you know there are national days to celebrate specific dog breeds? For example, there is a National Dachshund Day in June and a National Beagle Day in April. But what about dog owners with mixed-breed dogs? Do they get to partake in the festivities?
Yes, they certainly can! National Mutt Day exists, and it's so special that there are actually two days to celebrate every year: July 31st and December 2nd.
Keep reading to learn more about National Mutt Day!

When Did National Mutt Day Begin?
National Mutt Day, sometimes known as National Mixed Breed Dog Day, began in 2005. An animal welfare advocate named Colleen Paige came up with the idea for this special day to embrace, save, and celebrate mixed breeds.
According to the official National Mutt Day website, approximately 80% of dogs found in shelters are of mixed-breed heritage. Most purebred dogs ending up in shelters are typically adopted out quickly as it's much cheaper to rescue a purebred dog from a shelter than buy one from a breeder.
The mission of National Mutt Day is to educate the general public about the plethora of mixed-breed pups in shelters waiting eagerly to find their new home.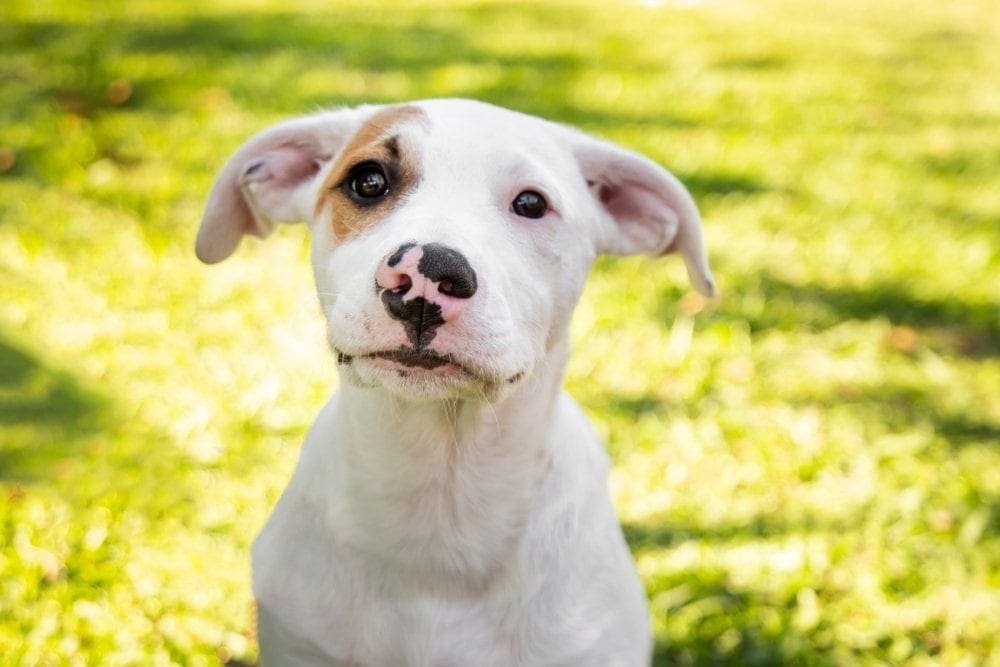 What's So Special About Mutts?
Ask any mixed-breed owner and they can tell you that mutts are a special kind of dog. But, if you're considering adopting a mixed breed, you might wonder what makes them so great.
Because Mutts can contain several different breeds in their genetic makeup, adopting one is always an adventure and a bit of a mixed bag. Each mixed-breed dog looks and acts completely different from the next, making them unique and exciting as pets.
According to ASPCA Pet Health Insurance, mixed dogs are healthier and tend to live longer than their purebred counterparts. This is partly because purebred dogs are born from a limited gene pool. Genetic disorders that affect purebreds will continue being passed on from generation to generation. The diverse genetic pool of a mutt can mean that if one dog has a health problem, it could disappear as soon as the next generation.
How to Celebrate National Mutt Day
You can celebrate your unique dog on National Mutt Day in many ways. Let's look at some things you might consider doing to mark this special day.
Donate to your local shelter. Donating money, pet food, or other animal-related items to your local pet shelter is a great way to give back to the organizations that do so much for the community. Shelters rely on community members, and your donation will ensure other mutts can find their forever homes.
Volunteer at your local shelter. Volunteering is another fantastic way to give back to the shelters in your community. It's a win-win for everyone. The employees will appreciate having another set of hands around, and you'll get to hang out with animals all day.
Adopt a mutt. If you don't already have a dog or are looking to expand your fur fam, National Mutt Day is the perfect time to support your shelter and simultaneously grow your family.
Treat your mutt. Current mutt owners can use the day as another excuse to treat their pup to something awesome. Give your mutt one of its favorite treats, take it for a long walk, or buy a new toy at the toy store.
Connect with other mutt owners. National Mutt Day festivities may be happening in your area, so do some research to see if anyone is holding an event to commemorate the day. If not, maybe consider organizing your own meet-and-greet event for other mutt owners to gather and celebrate.


Final Thoughts
Every day is a good day to honor your beloved fur babies, but now that you know when National Mutt Day is, jot the dates down on your calendar. Then, when July and December roll around, you'll remember to celebrate the special day with your pup. Use this day to connect with other mutt owners, treat your special boy or girl, and give back to your local animal shelter.
Related Read:
---
Featured Image: Mary Swift, Shutterstock