100+ Nature Dog Names for Adventurous Outdoor Enthusiasts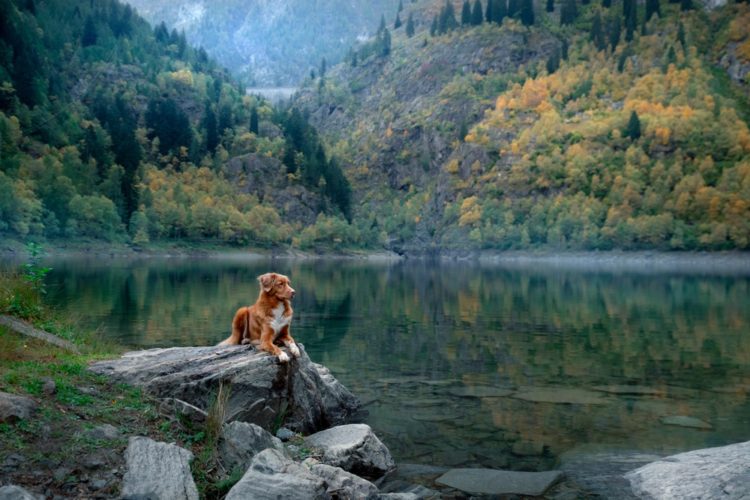 Is your pup one of those dogs that can't get enough of the outdoors? Breathing in the fresh air and hitting the pavement – just can't wait to explore and find new adventures? Maybe you are quite the outdoors person, and your K9 has known no other way but to enjoy nature in all of its glory. Well, we have a list of names inspired by all things natural and wild for those people and pups who are passionate about our earth! Here are the best nature dog names, adventure dog names, earthy dog names, and more!

Female Nature Dog Names
Meadow

North

Fern

Diamond

Dusty

Ivy

Olive

Winter

Pearl

Terra

Misty

Ocean

Ember

Tempest

Topaz

Luna

Coral

Echo

Cinder

Lark

Autumn

Ruby

Cascade

Male Nature Dog Names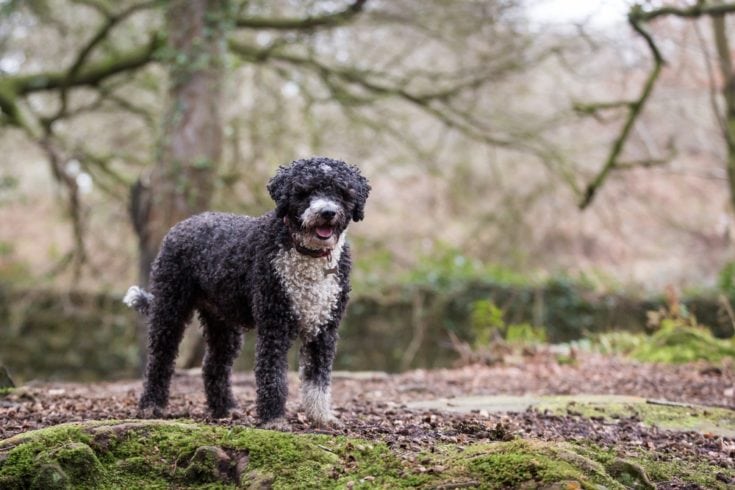 Agate

Geo

Blizzard

Cliff

River

Grover

Forest

Moss

Glacier

Thorn

West

Dusk

Clover

Hawk

Cricket

Caper

Everest

Blaze

Cosmo

Herb

Copper

Canyon

Oasis

Dune
Animal-Inspired Dog Names
We think that it's actually quite comical to name your pet after another animal. Slightly ironic or symbolic of their personality. There could many reasons why one of these animal names is suitable for your new doggo – perhaps their bark sounds like MOOOO, they waddle like a duck, or they're simply large and in charge! Either way – it's fun to imagine them with a silly alter ego such as the ones below:
Tiger

Panda

Deer

Birdy

Bear 

Ducky

Guppy

Mouse

Piggy

Eagle

Spidey

Zebra

Bull

Cow

Chicken

Gecko

Lion

Monkey

Donkey

Croc

Beaver

Kitty

Fawn

Dove

Turtle

Whale
Tree Inspired Dog Names
Ever-growing and evolving, tree names are great suggestions for puppies as they do just those things as well! Our dogs begin as innocent and adorable creatures that need our time and attention to ensure they grow, transforming into mischievous chewing machines that make us a bit nutty, and eventually into the amazing companions we know we could not live without, just as a tree! Here are the best outdoorsy dog names:
Birch

Willow

Hawthorn

Ash 

Poplar

Timber

Arbutus

Hazel

Aspen

Elm

Balsam

Fir

Hickory

Locust

Maple

Elder

Chestnut

Pine

Dogwood

Sassafras

Cedar

Spruce
Flower-Inspired Dog Names
Although Flower is cute, it's a very broad idea for a name. So we thought we'd dig a bit deeper to provide a bit more insight into which flowers offer up some great name suggestions. For the pups who are vibrant, colorful, inviting, and oh so beautiful – this collection of earthy dog names is for you.
Daisy 

Aster

Tulip

Marigold

Crocus

Azalea

Poppy

Begonia

Iris

Chive

Guara

Boneset

Dahlia

Rose

Cardinal

Pansy

Orchid

Geum

Hosta

Lily

Buttercup

Cosmos

Aconite

Finding the Right Nature Dog Names
Deciding on a name as earthy and free as your new dog might leave you feeling a bit overwhelmed but we hope that our list of 100+ Nature-Inspired names has given you some clarity. Whether the beauty in the growth of a tree swayed you to names like Willow or Timber or thought an aminal name like Ducky or Guppy was suitable – we are sure there are great suggestions for every dog!
If not, below we have linked additional dog name posts that could help you find the perfect name for your new furr-end!
---
Feature Image Credit: Dezy, Shutterstock