6 Amazing Off-Leash Dog Parks in Kitchener-Waterloo, ON You Can Visit in 2023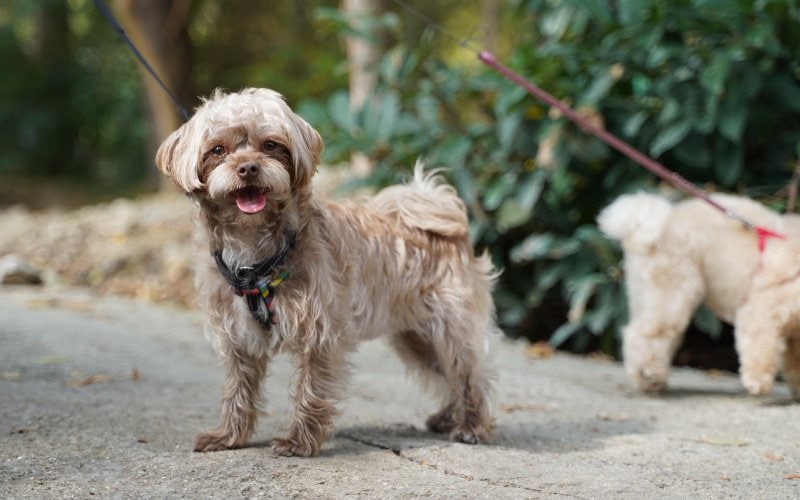 Taking your dog to an off-leash dog park is an excellent way to allow your dog to socialize and stretch their legs while burning off all that energy. But where should you go?
Kitchener is renowned for its famous annual Oktoberfest, and Waterloo is full of universities. Overall, it's an appealing place to visit or live in.
So, here, we explore all the off-leash parks in the Kitchener-Waterloo region. This way, you won't have to go too far to spend a day at the park with your dog.

The 4 Off-Leash Dog Parks in Kitchener
1.

McLennan Dog Park
Medium-sized leash-free dog park is fenced and gated
96-acre park with splash pad, play structure, toboggan hill, basketball courts, etc.
Benches are available, so you can relax while your dog romps
Many pedestrian paths throughout the park for a walk
Parking is free
---
2.

Kiwanis Dog Park
Leash-free dog park is surrounded by a chain-link fence
Two parks available: One is for large dogs, and the other is for dogs 25 pounds and under
Easy access to a hiking trail and Grand River
Large outdoor swimming pool, but there is a fee
20-minute walk from the parking to the dog parks
---
3.

George Lippert Park
Small fenced dog park
Includes a tennis court and basketball court that transforms into a skating rink in the winter
Playground for children up to age 12
Community gardens
Pathways for walking
---
4.

The Aud Dog Park
Slightly less than 1 acre
Fenced dog park
Sits next to a skatepark and the Auditorium
Dog park is a community-led pilot project
Includes a baseball field, free Wi-Fi, ice skating, and skate park
All dog owners must clean up after themselves

The Top Off-Leash Dog Park in Waterloo
5.

Bechtel Park
One of the most popular dog parks in the Waterloo region
5 fully fenced acres
No treats or toys are permitted in the park
Has natural walking paths with forest and wetlands
Playground, hiking trails, a batting cage, and three soccer fields

The Top Off-Leash Dog Park in Cambridge
6.

Maple Grove Dog Park
About 1.5 acres, fenced
Poop bags are available, but it's recommended to bring your own
Picnic tables available
Has a small dog and puppy area and a large dog area
The poop in the dispenser is collected and used to generate electricity

Conclusion
Always double-check the rules of any dog park that you plan to go to for the first time. All parks have rules, and there can be fines if anybody breaks them. You also want to keep the park clean and pick up after yourself out of respect for the park and the other dog parents.
While conservation areas might seem like great places to let your dog off the leash, this can also incur hefty fines, and they aren't safe for your dog, anyway. Your dog might encounter wildlife, so the leash rules in those areas are there for a good reason. Most conservation areas require a leash no longer than 6 feet.
When you visit a dog park, be sure to bring extra water (and poop bags) so your dog can stay hydrated while running all over the place and socializing.
---