400+ Great Names for Old English Sheepdogs: Ideas for Majestic Dogs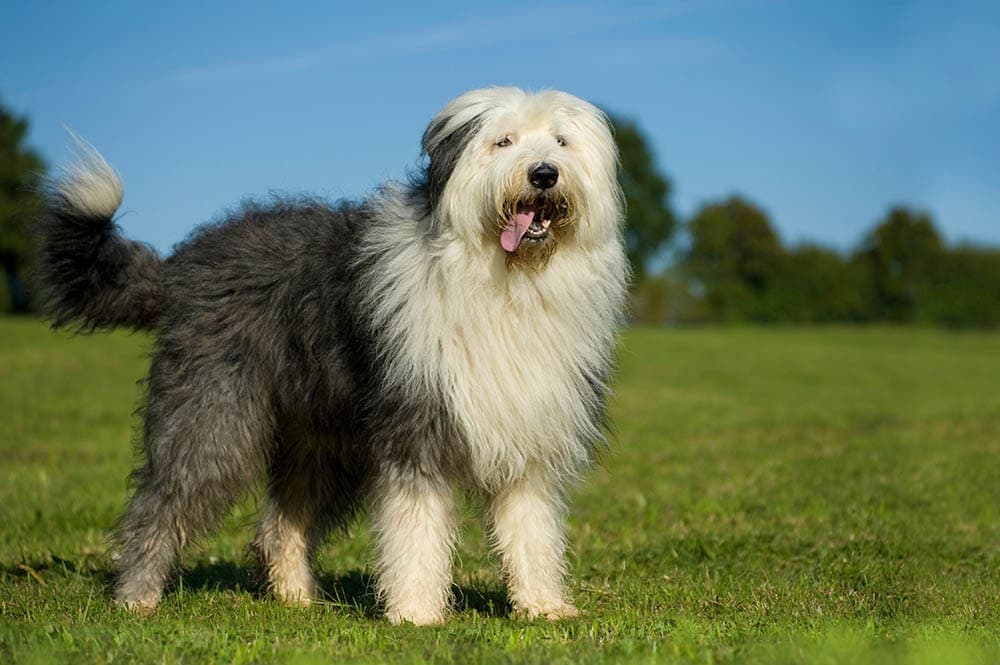 Let's say you recently brought home your new furry friend, an Old English Sheepdog! However, finding that perfect name can be difficult. There are so many names out there that it can be hard to find that one name that truly fits them perfectly.
Perhaps you want one that fits their personality, or maybe one from your favorite movie. We've compiled the perfect list to get you and your new family member to choose the perfect name. We have for you some old-fashioned names as well as cute ones, names suitable for farm dogs, and some more female and male names.

How to Find the Best Name for your Old English Sheepdog
Finding that one name you love can be challenging. Maybe you want one that fits their personality, like "Zipper" if they're energetic, unlike the usual for Old English Sheepdogs. Perhaps you want a name from an ancient Norse deity such as "Odin." Well lucky for you, we've compiled the best list of names for an Old English Sheepdog!
Make sure you like the name you choose because this name will be with your furry friend for the rest of their life, and they will answer to it. You can even choose multiple names from this list and test them out. Maybe you'd like to choose a name that's easily moldable to different nicknames you can give your new pup!
Old English Sheepdogs are lovable, love attention, and being with their family. They're also extremely good with kids, so if you have a lot of family members and children, they will absolutely fit your family. However, their hair grows fairly quickly, so take them to a groomer every once in a while! They're also very playful, loving to play with toys and their family.
Old English Sheepdogs are very easy to train and eager to please their owners. Sheepdogs may seem like they'd be a sleepy, slow-paced breed, but this couldn't be further from the truth. They were made to keep animal intruders out of farms and to herd sheep, and that's in their blood. They need a job to stay happy and keep their energy level manageable.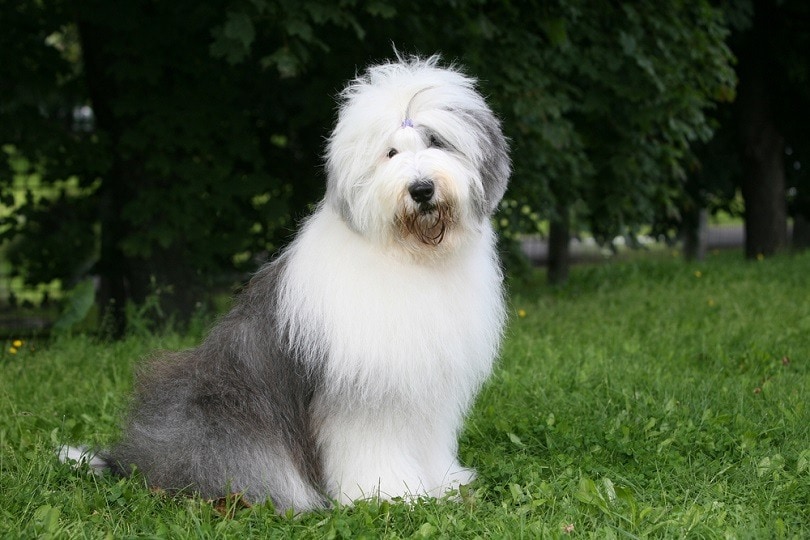 Old-fashioned Old English Sheepdog Names
What better to fit your Old English Sheepdog than old-fashioned names? This breed is extremely old, after all.
Sandy
Alice
Shadow
Ranger
Mopsie
Sadie
Bonnie
Star
Flossie
Albert
Buttons
Brandy
Milo
Rocco
Alvin
Rex
Pepper
Daisy
Major
Ginger
Beauty
Rusty
King
Fannie
Dolly
Charlie
Max
Duchess
Scamp
Buster
Annabelle
Roxie
Jess
Socks
Pip
Nellie
Rover
Archie
Goldie
Chance
Finn
Patch
Spot
Sweep
Sasha
Jack
Princess
Tillie
Hercules
Butch

Most Popular Names for Old English Sheepdogs
Sometimes the popular names are the best ones! They're popular for a reason, and we've compiled this list of the most popular Sheepdog names
Holly
Murphy
Rogue
Sammy
Tucker
Ragnar
Charlie
Vulcan
Dylan
Phoebe
Pepper
Pluto
Molly
Bruno
Duke
Chaos
Sparky
Felix
Duchess
Roxy
Zara
Mara
Apollo
Bailey
Bobbi
Juno
Abby
Bandit
Sabre
Rudy
Kishi
Zeus
Tasha
Archie
Riley
Katie
Bella
Lucky
Cleo
Gaius
Toby
Lady
Sophie
Gus
Max
Lily
Smoky
Lola
Amber
Cain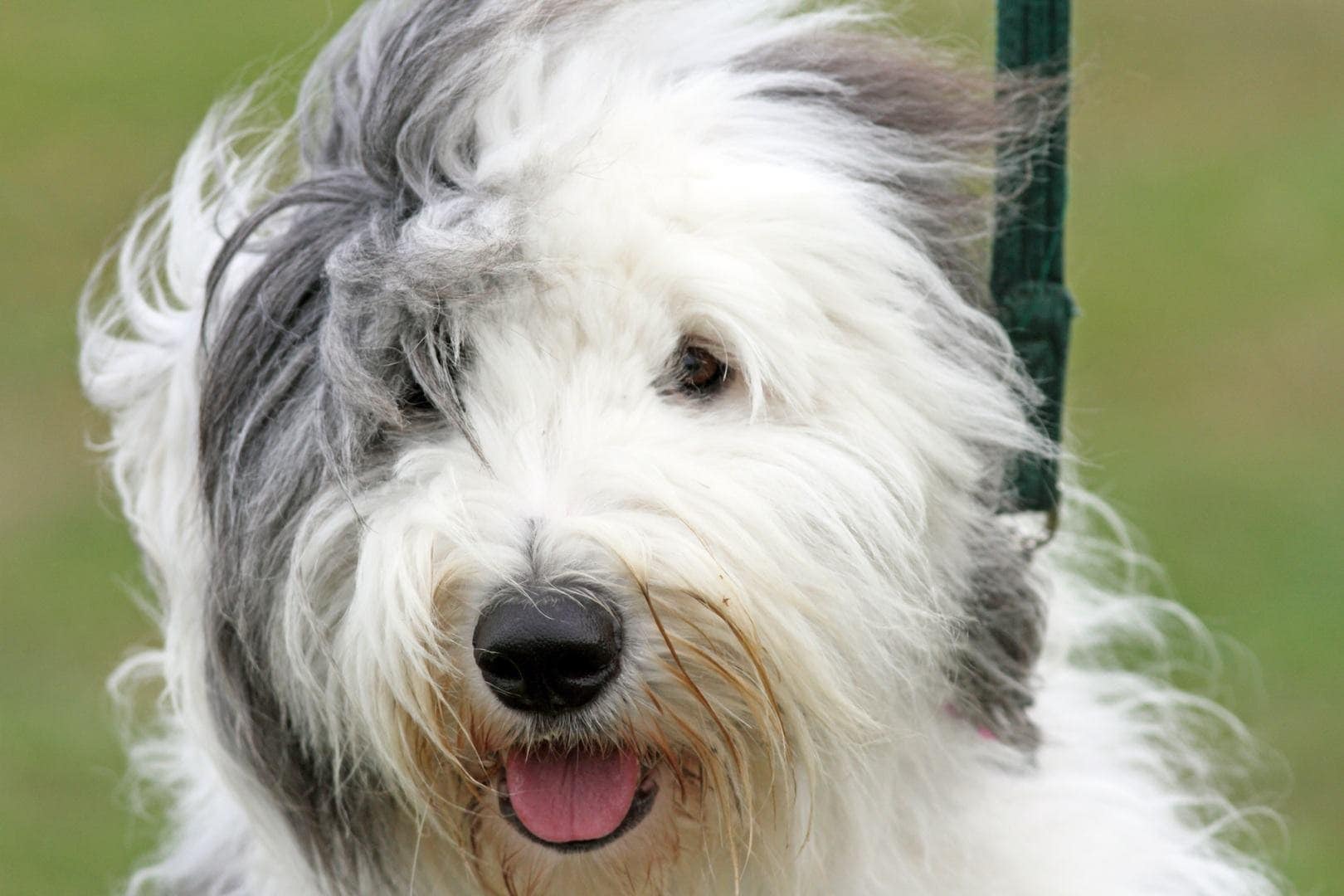 Top Cute Names for Old English Sheepdogs
Is your Old English Sheepdog the sweetest and cutest thing? Well, this list is for you! We've already compiled a list of adorable names for you; you just have to pick one.
Luna
Theo
Pixie
Wally
Pepper
Foxy
Bear
Gus
Tiger
Kitty
Birdy
Rose
Milo
Ivy
Scout
Griffin
Otis
Hazel
Clover
Noodle
Olive
Mocha
Maisie
Colt
Sage
Maggie
Dozer
Henry
Mochi
Ozzy
Millie
Boomer
Ollie
Zoe
Peanut
Charlie
Wren
Josie
Gigi
Phoebe
Blossom
Harper
Bao
Dolly
Holly
Bean
Panda
Wolf
Beau (or Bo)
Raven

Farm Dog Names for Old English Sheepdogs
Do you run a farm with your Old English Sheepdog, or love the aesthetic of living out in the country with lots of animals? Then this list is for you!
Jolene
Dakota
Denim
Penny
Jess
Coyote
Poppy
Rusty
Jed
Dash
Roxy
Dingo
Harley
Gunner
Brooke
Scout
Rogue
Rex
Bonnie
Jim
Dawn
Cowboy or cowgirl
Bob
Anubis
Rocky
Annie
Sally
Ace
Beck
Toby
Earl
Jojo
Glenn
Artemis
Charlie
Willow
Marley
Cerberus
Sam
Oakley
Willow
Honey
Misty
Dixie
Patch
Cletus
Mac
Jake
Daisy
Murphy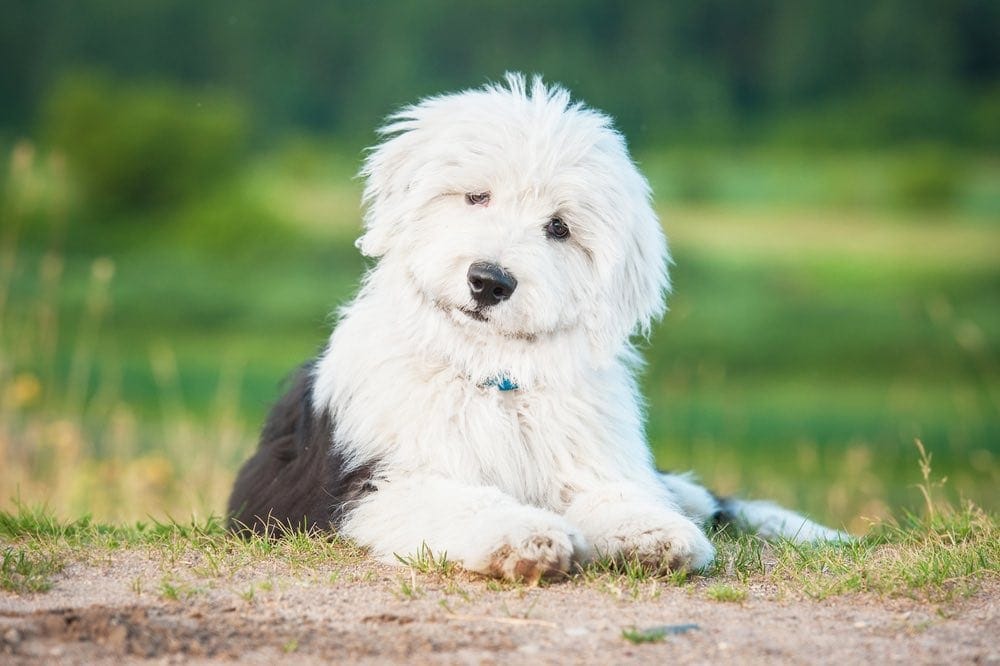 Best Female Names for Old English Sheepdogs
Is your girl Old English Sheepdog the cutest and the prettiest? Then this list will have the perfect name for her. We've taken the best, most popular girl names for Old English Sheepdogs and have compiled them into this huge 100-name list to help you pick the perfect name for your pup!
Tess
Keira
Dorothy
Pebbles
Annie
Flor
Fifi
Quinn
Maya
Harper
Scout
Clover
Trixie
Izzy
Suki
Frankie
Gigi
Princess
Koda
Deloris
Cassie
Bea
Onyx
Diva
Buffy
Leia
Iris
Belle
Rosie
Emma
Hana
Meadow
Kali
Oslo
Lola
Wiggles
Molly
Mia
Blanch
Dori
Sunny
Buttons
Brooklyn
Olive
Bam-Bam
Sugar
Dot
Ella
Poppy
Phoenix
River
Cookie
Bailey
Penny
Josie
Lennon
Betty
Pearl
Goldie
Lily
Magnolia
Nola
Lacey
Heidi
Dakota
Ellie
Abby
Penelope
Pepper
Hazel
Willow
Minnie
Luna
Ginger
Minnie
Zoe
Casey
Phyllis
Petunia
Layla
Dixie
Violet
Roxy
Mimi
Cleo
Rose
Chloe
Maggie
Nala
Autumn
Bonnie
Storm
Irene
Sassy
Bella
Lulu
Sophie
Nikki
Amber
Zelda

Best Male Names for Old English Sheepdogs
Is your Old English Sheepdog the roughest, toughest sheepdog? Is he awesome? Then these names are for you. We've taken the coolest, most popular boy names for Old English Sheepdogs and compiled them for you in this ginormous list!
Max
Moss
Lulworth
Keanu
Murphy
Heath
Chester
Zeus
Harris
Jack
Griffin
Gabriel
Teddy
Buster
Cash
Charlie
Ace
Dylan
Bailey
Teddy
Charlie
Thor
Benedict
Duke
Henry
Ziggy
Tank
Bruno
Oscar
Reuben
Wagner
Hobbs
Gizmo
Bruiser
Ozzy
Oliver
Odin
Caleb
Clive
Asher
Alistair
Cliff
Baxter
Auster
Jonah
Carter
Ash
Toby
Cooper
Arlo
Wyatt
Buster
Finn
Lucky
Buddy
Bear
Harley
Rocky
Fisher
Banjo
Lucky
Jack
Corvus
Diesel
Gunner
Victor
Cooper
Leo
Blue
Lyle
Douglas
Tucker
Ron
Harley
Turner
Jake
Monty
Riley
Toby
Bear
Milo
Cosmo
Brody
Blu
Stirling
Buddy
Bruce
Seamus
Thomas
Hurricane
Cody
Duke
Jax
Ollie
Zyron
Dexter
Rocky
Jackson
Max
Jasper

Final Thoughts
It can be especially hard to find the perfect name for your Old English Sheepdog. Either way, we're here to help. We truly hope that this list has aided you in your search for the perfect name for your brand-new pup. With so many amazing names from country, cowboy-like names, to cute girl names, we hope you've found the one perfect for your Old English Sheepdog.
We're 100% sure that whatever name you pick will be the perfect one for you and your dog, whether it's from this list or not.
---
Featured Image Credit: Dora Zett, Shutterstock