150+ Orange Cat Names: Our Top Picks for Your Awesome Cat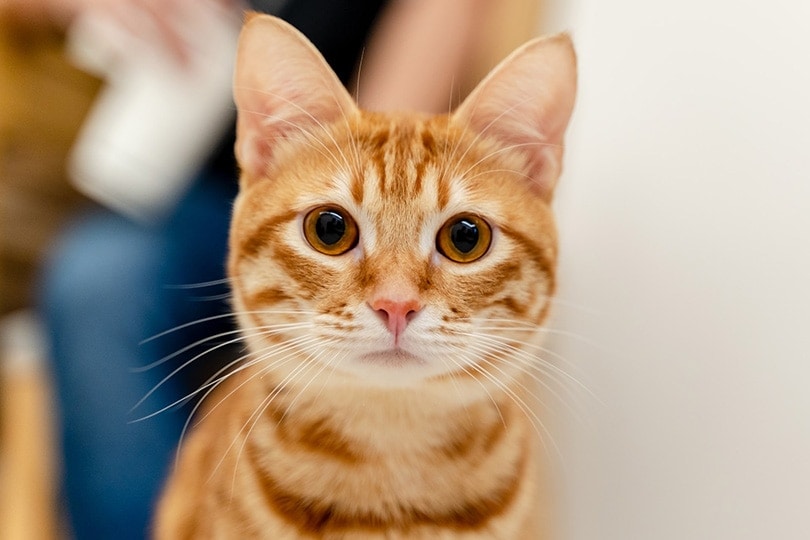 Orange cats are awesome. They have remarkable coloring and fun personalities. If you're a new cat owner and your feline friend doesn't have a name already, they'll need one to properly become a member of the family. Here are a bunch of ideas that you can try out for your orange kitty.
This list includes names for female orange cats, male orange cats, unisex names, names inspired by pop culture, and even a few places that make good names too.
How to Name Your Orange Cat
Choosing an appropriate name for your new cat isn't a walk in the park. There are so many things to consider. What is your cat's personality? Are they excitable or sedate? What name matches them the best?
You also have to remember the potential embarrassment caused by using more unique or even certain common names. Consider a name that you won't cringe at when you take your pet to the vet or have to shout when your outdoor-loving feline is late for dinner.
Sometimes, there's something about the uniqueness of the kitten's coat patterning or facial structure that can give us a burst of inspiration for the perfect name. But more often, we need a bit of time to make a decision.
If you're someone who struggles with names, don't rush into choosing one for your cat. They'll be with you for years, and you can't keep changing their name when you realize the first one that you chose doesn't fit. Instead, take a few days to get to know your new cat.
By giving them time to settle in properly and become comfortable enough to show their personality, you'll be able to decide which name suits them best.
Female Orange Cat Names
While most orange cats are male, there are enough female orange felines that it's only fair for them to get a list of names too. Whether they're mostly orange-furred or only have scattered patches here and there, these names will match all types of female kitties.
A
Aalani
Abba
Adoni
Alani
Alba
Amber
Auburn
Autumn
B
Bagpuss
Blossom
Buttercup
Butterscotch
C
Caramel
Carmine
Charm
Cherry
Chili
Cinnamon
Clementine
Coral
D
E
G
H
I
M
Mango
Maple
Marigold
Minx
Muffin
N
O
P
Peaches
Pebbles
Peggy
Penny
Poppy
R
S
T
Tiffany
Tigress
Tinkerbell
Male Orange Cat Names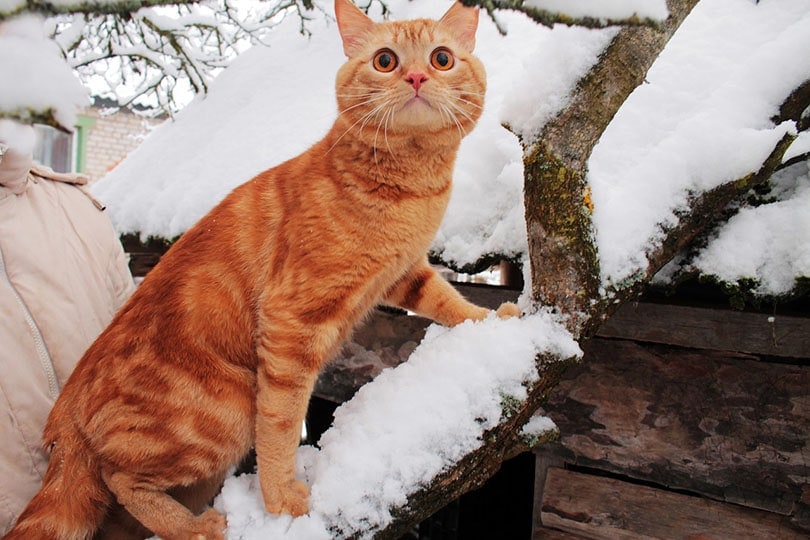 Orange cats are friendly, loving, and sociable. Their fiery fur color gives them an edge over other cat breeds and is sure to draw attention to them. Your male orange feline needs a name that both suits him and backs up his cheery disposition.
A
Albaster
Amarillo
Apricot
Aslan
Aspen
B
Baggy
Beaker
Beans
Bones
Boots
Bourbon
Butterbean
C
Caspy
Charlie
Chester
Cheyenne
Citrus
Clancy
Colby
Copper
D
E
F
G
H
Harley
Heathcliff
Hercules
Hobbes
Hooter
I
J
K
M
N
O
R
T
V
W
Z
Unisex Orange Cat Names
With their massive personalities, cats can't always be separated into just their sexes. When male or female names just don't quite make the grade, here are a few unisex ideas for orange kitties.
A
B
C
Cheddar
Cheese Puff
Cheeto
Crimson
Curry
Custard
D
F
G
J
L
M
Marmalade
Mars
Mimosa
Monarch
N
O
P
R
S
Saffron
Salmon
Satsuma
Scrabble
Squash
Sundance
Sunny D
T
Tabasco
Tang
Tangerine
Tango
Tiger
Topaz
W
Orange Cat Names Inspired by Pop Culture
Sometimes, ordinary names don't suit your larger-than-life feline. Try one of these names inspired by fiction, TV, and music.
A
C
E
F
G
M
P
Q
S
W
Place Names for Orange Cats
Although it sounds odd to name your cat after a place, it's a great way to remember your favorite vacations or even where you got your cat if they're not from a local shelter or breeder. Orange cats can also remind us of endless deserts and sunny days with their bright fur and fiery personalities.
C
F
M
N
P
S
Final Thoughts
An orange cat deserves a name that matches the bright ferocity of their fur color. It can be easy to go with the first name that springs to mind, but it can also be easy to fall into the trap of naming your cat something that doesn't fit.
Hopefully, this list of 150+ names gave you a few ideas, so you can choose one that isn't overused and fits your feline. You may even impress your neighbors and friends with your awesome naming skills!
---
Featured Image Credit: Sam Chang, Unsplash