18 Pet Adoption Statistics & Facts to Know in 2023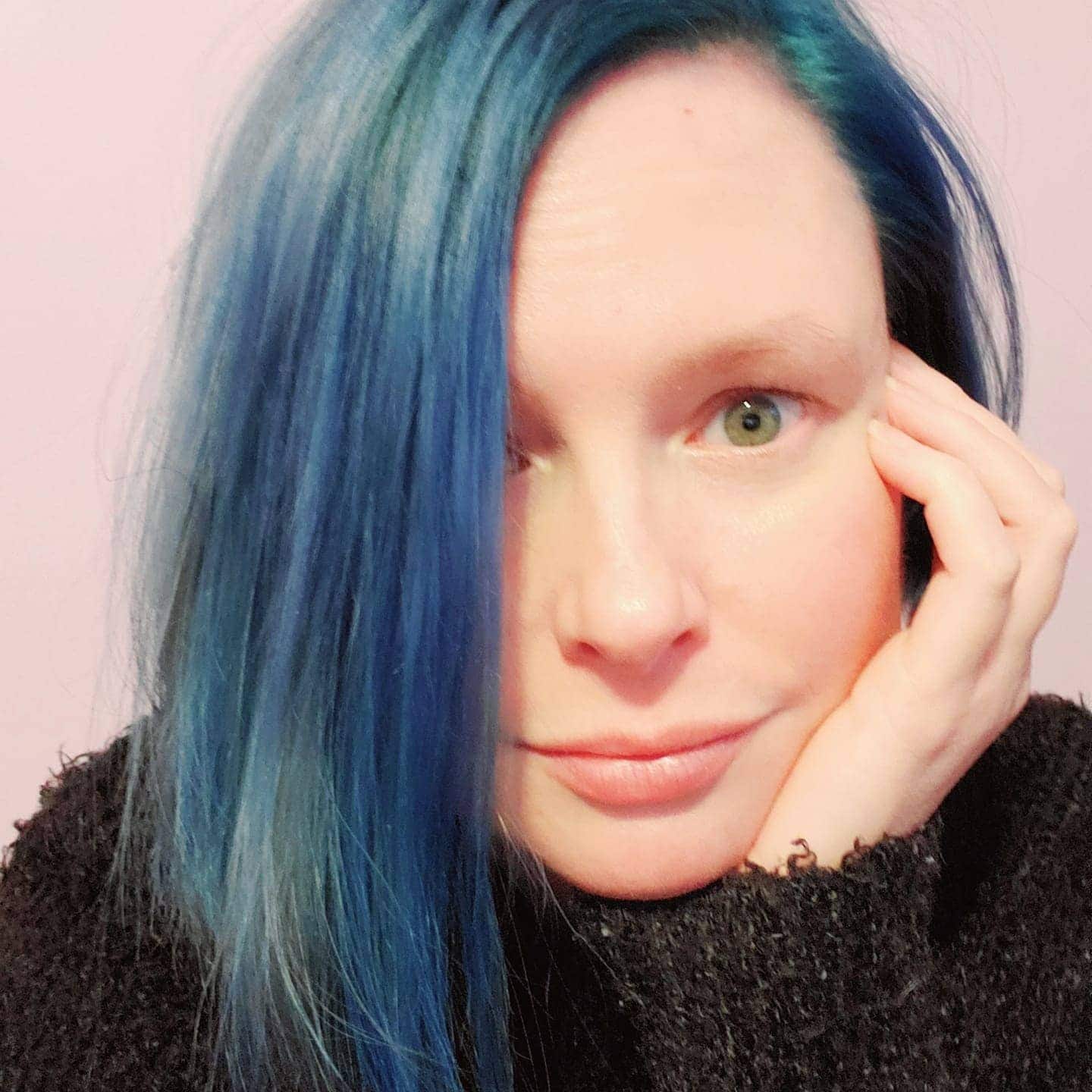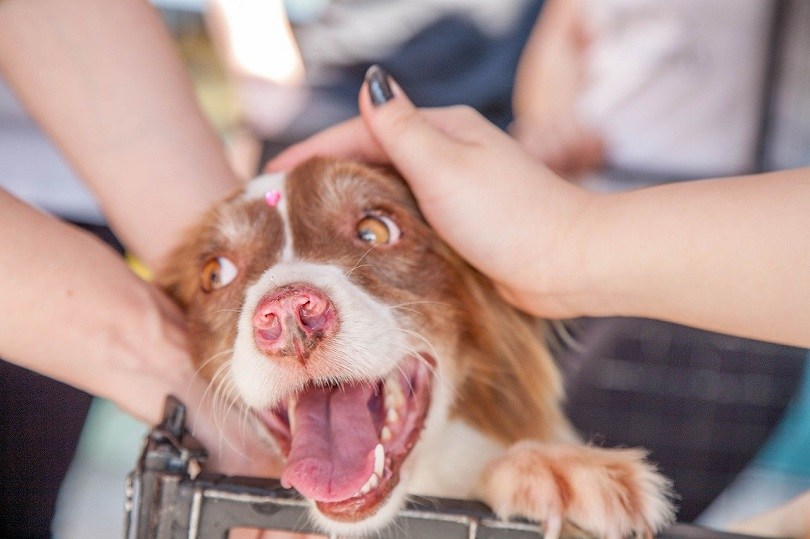 Note: This article's statistics come from third-party sources and do not represent the opinions of this website.
If you're considering a new pet for the family, you will likely purchase it from a breeder or adopt it from a shelter. Either method of acquisition has its pros and cons, but if you're going the adoption route, it's a particularly wonderful route to go, as there are millions of pets out there just waiting for good homes. Plus, adopting a pet can impact not only its life but also your local community.
Want to know just how big an impact adopting can have? Check out the pet adoption statistics below! We'll tell you how many pets are being adopted these days, how many are not, and more. We'll even cover different categories, so you can go straight to what you're looking for.
Here's everything you need to know about pet adoption!
Top 18 Pet Adoption Statistics
General Adoption Statistics
1.

In the U.S., there are about 3,500 animal shelters; in North America, there are around 10,000 animal rescue groups and sanctuaries.
(Humane Society)
There are only around 3,500 animal shelters in the entirety of the U.S., so while it's a start, more could be done.
However, the 10,000 or so rescue groups and sanctuaries for animals throughout North America are an excellent beginning to helping stray animals.
---
2.

3 million or more animals end up in shelters each year.
(ASPCA)
According to the ASPCA, a ton of animals end up in shelters every year—about 6.3 million or so. The number of cats and dogs surrendered is about evenly split.
---
3.

Most animals in shelters are there through no fault of their own.
(Best Friends)
It's not the animals' fault they end up in shelters; it's our own. Cats and dogs are commonly taken to shelters because the owner had too many animals already (16.1%), for housing reasons (13.7%), because someone is ill (10.1%), or for financial reasons (7.2%). Only 7.8% of animals are given to shelters due to behavioral or personality issues.
---
4.

In 2020, approximately 347,000 dogs and cats in animal shelters were euthanized.
(Best Friends)
Of the nearly 4.3 million animals sent to shelters in 2020, around 347,000 were euthanized. It's a terrible number, but it's important to remember that 83% of those 4.3 million or so animals were saved.
There were six states that made up almost half the number of cats and dogs euthanized that year—Alabama, California, Florida, Louisiana, North Carolina, and Texas.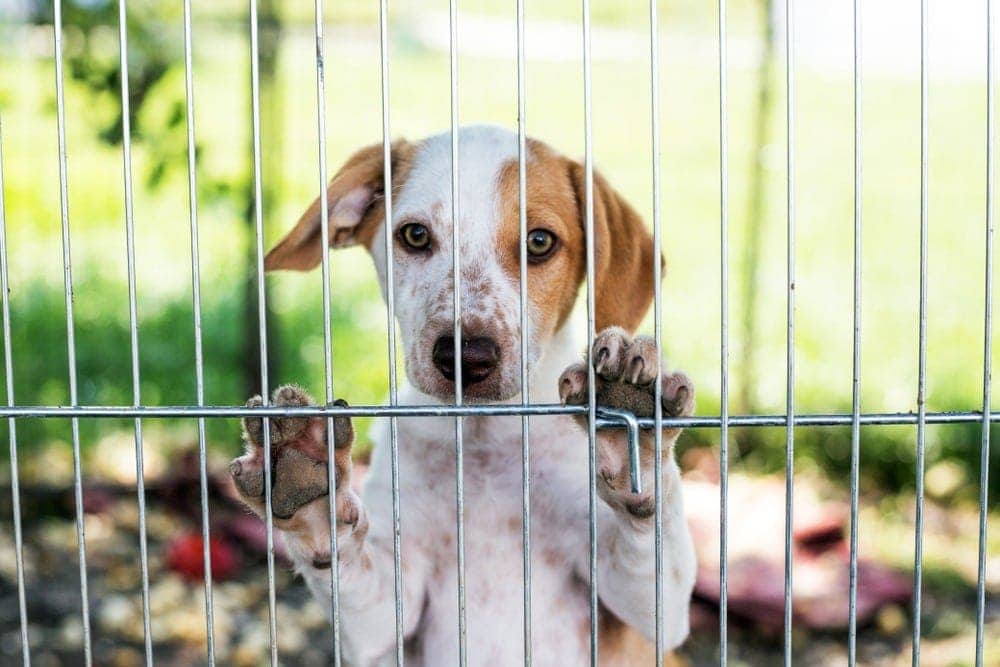 ---
5.

No-kill shelters have doubled in amount from 2016–2021.
(Best Friends)
No-kill shelters are on the rise, with the amount doubling in five years, from 24% to 48%. And hopefully, that number will continue to go up, considering 84% of adults feel it's crucial to have no-kill shelters around, and 80% would be more supportive of shelters working to become no-kill.
---
6.

In 2020, there were nearly 55,000 foster pets.
(Chewy)
Before being adopted, many pets are fostered in homes on a temporary basis. In 2020, the number of fostered pets reached nearly 55,000—a 17% increase from the year before.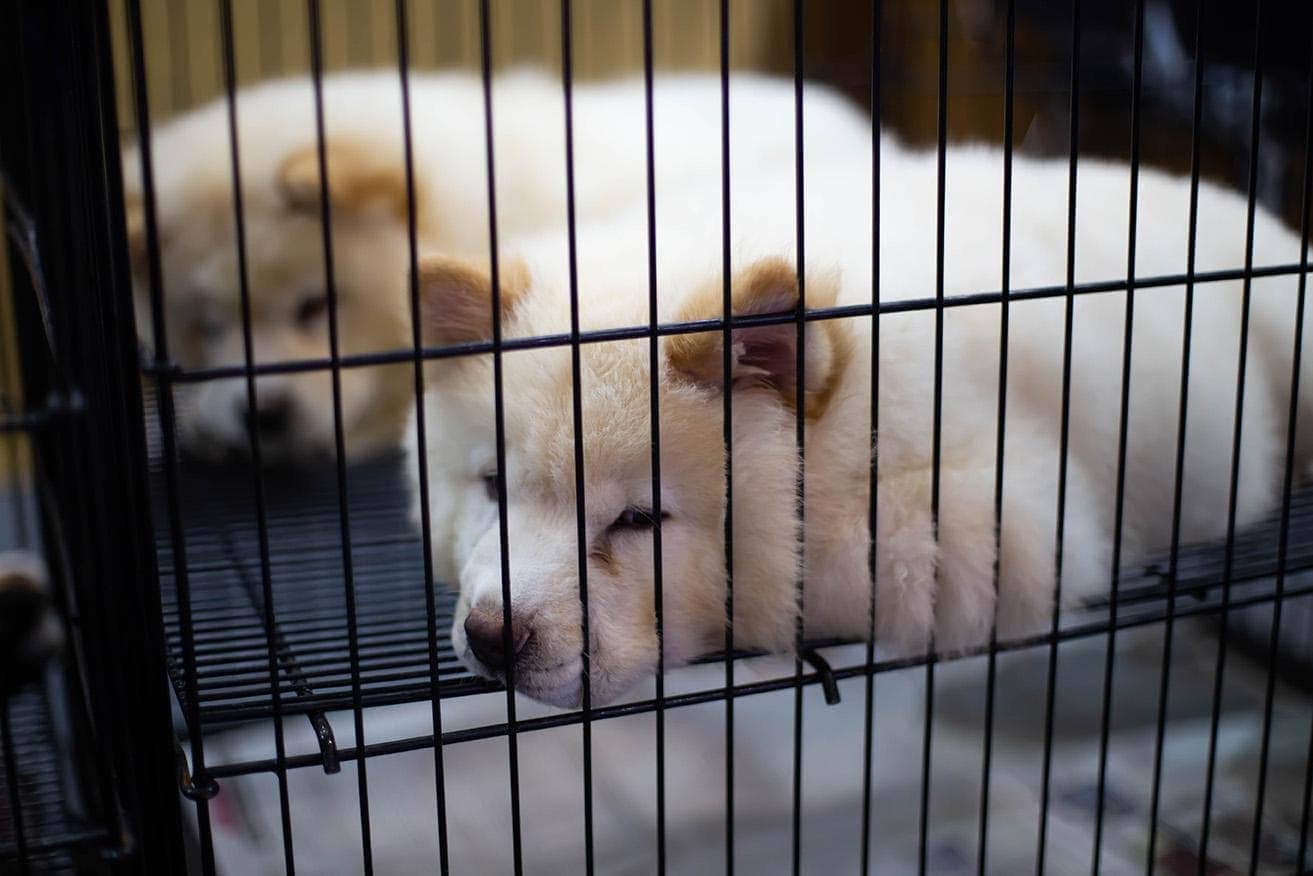 ---
7.

Since the 1970s, pet ownership in the U.S. has tripled.
(Pet Secure)
More people than ever have pets and for good reason! Pets give us a sense of companionship and are amazingly fun to have around. So, it's no surprise the number of pets in the U.S. has tripled in the past 50 years or so.
And the U.S. has the largest dog and cat population in the world!
---
8.

People tend to adopt cats more than dogs.
(ASPCA)
When it comes to where pets are being found, it seems cats are more often adopted (versus coming from breeders) than dogs. In fact, 31% of cats come from shelters, whereas only 23% of dogs do. And when it comes to animals being purchased from breeders, only 3% of cats are versus 34% of dogs!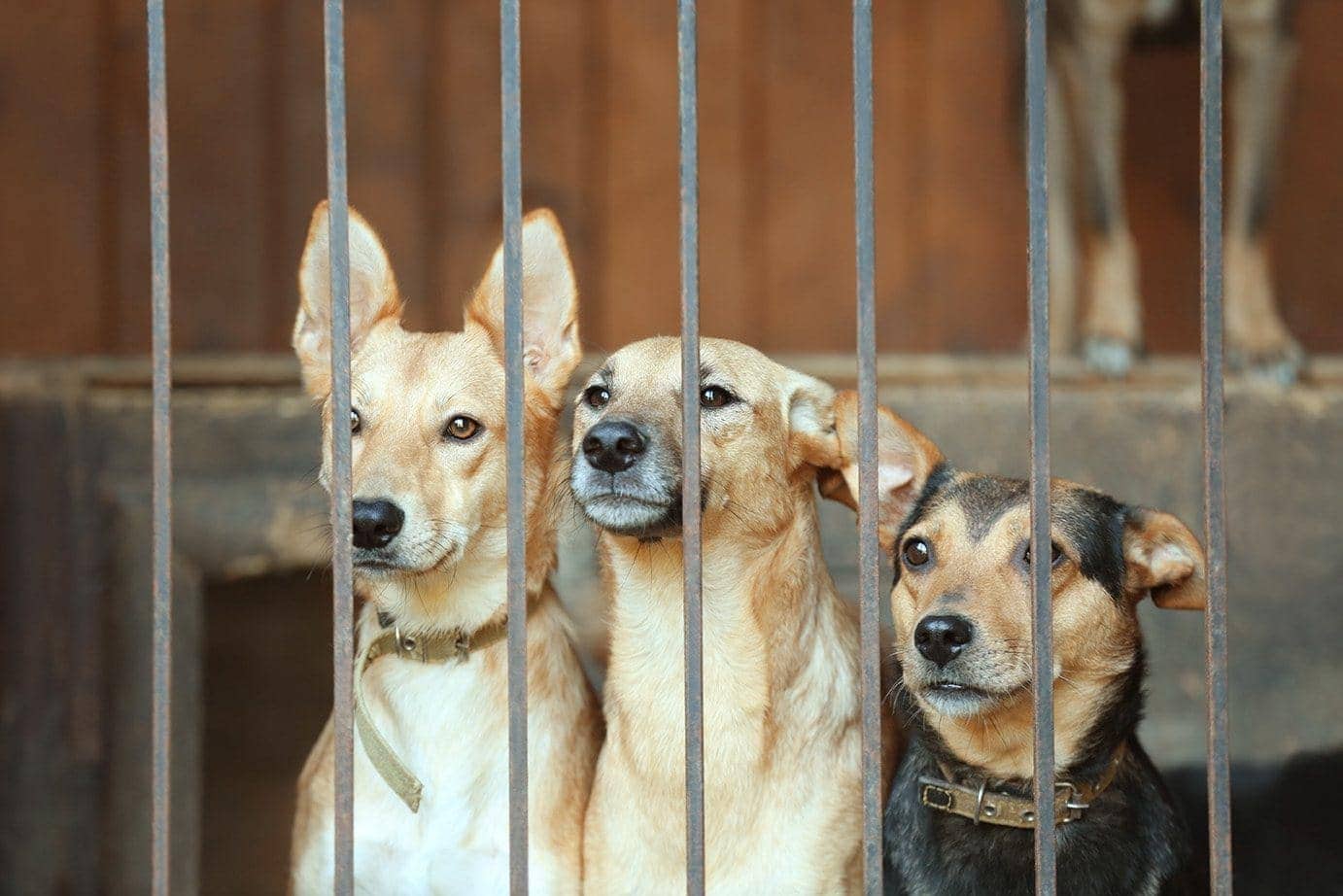 Cat Adoption Statistics
9.

Each year, around 3.2 million cats are given to animal shelters.
(ASPCA)
Of the approximately 6.3 million animals surrendered to shelters each year, about 3.2 million are felines. And of that number, only about 2.1 million are adopted.
---
10.

In some places in the U.S., shelter populations are 50–75% cats.
(Humane Society)
In a lot of areas in the United States, shelter populations consist primarily of cats. That means that for cat lovers, pretty much any shelter you go to will have plenty of felines from which to choose.
---
11.

Approximately 50% of the cats adopted from shelters are kittens.
(Chewy)
When it comes to the age of cats being adopted from shelters, nearly half are kittens. Older kitties are the least likely to be adopted (3% in 2020), while adult cats come in second place (20%). Surprisingly, young adult cats are a bit less likely to be adopted than adult felines (19%).
---
12.

Black cats are unlucky in that they are less likely to be adopted than other cats.
(PETA 2)
Black cats are, unfortunately, still often associated with bad luck, which means they are the least likely type of cat to be adopted from shelters. And even if people don't associate them with negative connotations, they still walk past them at shelters.
---
13.

Kittens and cats are at the most risk for euthanasia.
(Shelter Animal Count)
Because there are so many kittens and cats in shelters, they are overwhelmingly at more risk for euthanasia than other animals. In 2020, 8.3% of cats were euthanized compared to 5.3% of dogs.
Dog Adoption Statistics
14.

Each year, there are around 3.1 million dogs entering animal shelters.
(Riverbank Veterinary Hospital)
Of the nearly 6.3 million animals that enter shelters every year, about 3.1 million are dogs. That number is on the decline, but there are still too many dogs in shelters awaiting adoption.
---
15.

25% of dogs found in shelters are purebred.
(Humane Society for Shelter Pets)
Though there are plenty of mixed breed dogs to be found in shelters, nearly a quarter of shelter dogs are actually purebred. So, if you're searching for a purebred dog, checking your local shelter first couldn't hurt!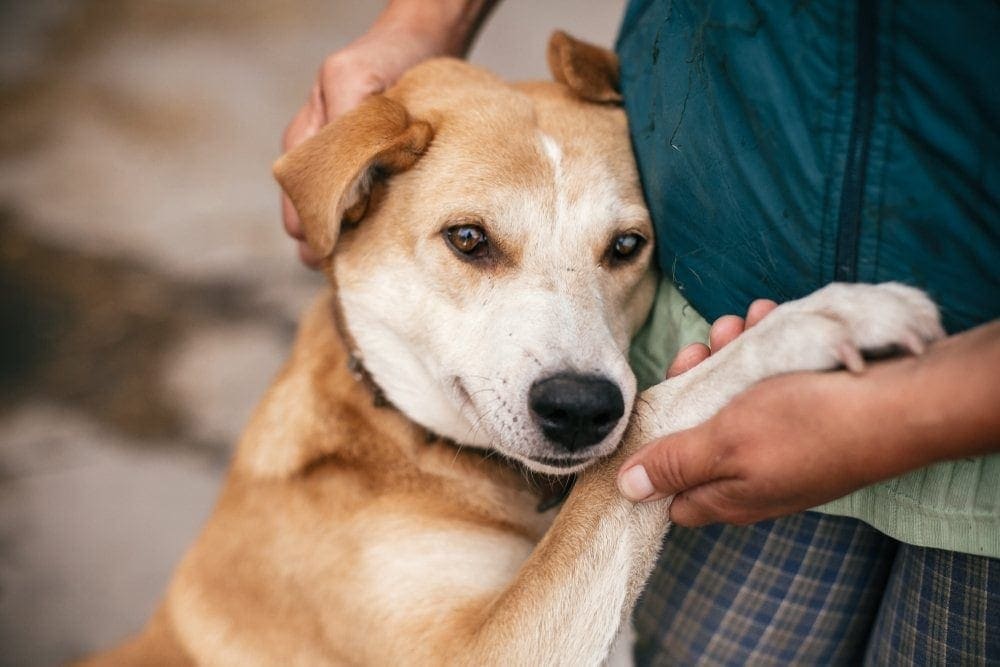 ---
16.

There are six main dog breeds that are more likely to be found in shelters.
(Pedigree)
You can find a plethora of dog breeds in shelters, but you're more likely to see six certain kinds. These breeds are American Pitbull Terriers, Boxers, Chihuahuas, Dachshunds, German Shepherds, and Labrador Retrievers. For a few of these breeds, their reason for ending up in shelters more often is because of negative stereotypes. Others are there because of overbreeding or because they need more care than other dog breeds.
---
17.

Puppies are adopted more than older dogs.
(Chewy)
Much like with cats, dogs of a younger age are more likely to be adopted than older ones. Regarding the ages of dogs being adopted in 2020, 42% were puppies, 28% were adults, 26% were young adults, and only 5% were seniors.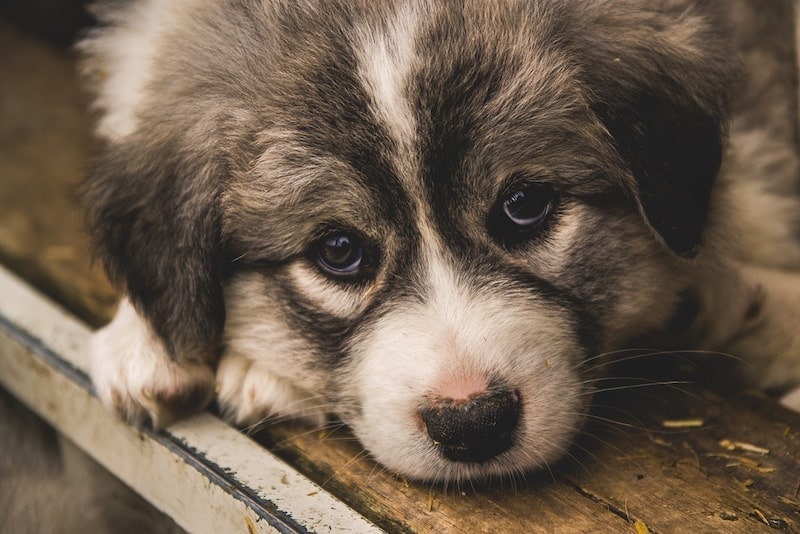 ---
18.

Between 2019 and 2020, the number of dogs adopted decreased.
(Humane Society)
Each year the American Pet Products Association does a survey about pets in the U.S. In a 2019–2020 survey, they found that the number of dogs being adopted had decreased. Where it was 44% in the 2017–2018 survey, the 2019-2020 found it was only 39%.

Frequently Asked Questions About Pet Adoption
1.

What is a no-kill shelter?
A no-kill shelter is one that aims to adopt out every pet that comes through—at least in principle. Realistically, that's not always possible, but as long as the shelter rehomes at least 90% of the animals that come in, it can be considered a no-kill shelter. However, there is now a goal to make no-kill shelters places that only euthanize in cases of severe health issues or because a safe place cannot be found for a pet. (Washington Post)
2.

How long does an animal stay at a shelter before they are euthanized?
How long an animal can stay at a shelter without being adopted before being euthanized varies by the shelter and by state. Each U.S. state has different laws on the books regarding the euthanizing of pets that can range from euthanizing in 48 hours to 7 days. The majority of states are home to at least one no-kill shelter, though, and many states and shelters are making an effort to provide more no-kill shelters. (AVMA)
3.

How does one become a foster parent to shelter animals?
Fostering shelter animals is an excellent way to help out shelters suffering from overcrowding, plus it can help animals become better socialized, raising their chances for adoption. And the process for becoming a foster animal parent is typically fairly simple—you only need to reach out to a local shelter. Each shelter will have different requirements on how to become a foster parent which may include training or needing other pets in the household to be up to date on shots.
4.

How can I help if I'm unable to foster or adopt an animal?
Helping out if you're unable to foster or adopt a pet is pretty easy! Shelters (especially not-for-profits) will always need help in the form of donating supplies, time as a volunteer, or money.
Shelters need a lot of financing, which they tend to get from grants or their city or county, but it isn't always enough. And when it comes to supplies, shelters can go through items such as food and litter extremely quickly (though if you'd like to donate items, reach out to your shelter first to find out exactly what they need at the moment). Volunteering is also a great option as shelters are often understaffed and have an overabundance of animals with which to deal. Plus, by volunteering, you get to hang out, take care of, and play with lots of animals! It's pretty win-win.
Conclusion
Millions of animals are surrendered to local animal shelters every year, and not all are adopted. So, if you're considering a pet, think about adopting one from your local shelter. You'll be saving an animal's life and helping reduce the number of animals in shelters which helps relieve pressure on the staff. If you can't adopt an animal but still want to help out, you can always look into fostering. You can also donate supplies, money, or your time to your local shelter—it will be greatly appreciated!
---