10 Best Pet Insurance Providers in Mississippi – 2023 Update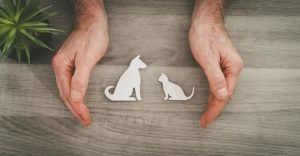 Pet insurance can help make unexpected vet bills more affordable or make it easier for you to ensure your pet gets the routine preventive care they need to remain healthy. With a few key differences, shopping for pet insurance may feel similar to shopping for health insurance meant for yourself. The goal is to find a policy that gives you peace of mind when caring for your pet, no matter what that looks like.
We've compared several Mississippi pet insurance company options to feature the top ten picks below. These plans offer comprehensive coverage to accident-only policies and preventative care add-ons. Check out each in-depth review and our buying guide below as you shop for the best insurance plan for your pet.
A Quick Look at Our Winners in 2023
Rating
Image
Product
Details

Best Overall

Figo

Unlimited annual coverage is available
100% reimbursement option
No upper age limit
Click to Get Quote

Best Value

Trupanion

Lifetime per-condition deductible
Rates don't increase with a pet's age
Pre-approvals available via customer service
Click to Get Quote

Spot

Unlimited annual coverage is available
They offer an affordable accident-only policy
Some pre-existing conditions are covered
Click to Get Quote

Lemonade

Claims are processed quickly
A portion of premiums support nonprofits
Several discounts offered
Click to Get Quote

Pumpkin

Can pay your pet directly
Multi-pet discount
Some pre-existing conditions covered
Click to Get Quote
The 10 Best Pet Insurance Providers in Mississippi
1.

Figo Pet Insurance – Best Overall
Figo is consistently rated as one of the top pet insurance companies in the country, not only in Mississippi. Their accident and illness plan covers accidental injuries with just a one-day waiting period and a long list of illnesses with a 14-day waiting period. Figo also covers orthopedic conditions with a 6-month waiting period, which can be waived with a qualified vet exam during the first 30 days of the policy. Your vet will have to fill out a specific waiver form. A wellness plan add-on helps to cover routine care, like vaccinations and heartworm prevention. Another add-on, the extra care pack, includes boarding fees, pet theft, cremation, and more.
Building your pet insurance plan with Figo is easy and completely customized. Reimbursement amounts range from 70% to 100%, meaning your pet's care could be covered entirely. Annual coverage limits start at $5,000, but an unlimited policy is also available, so there is no cap on how much care your pet receives. The deductible can range from $100 to $750. Figo offers premium discounts for multiple pets as well as to Costco members.
Unlimited annual coverage is available
100% reimbursement option
No upper age limit
Orthopedic conditions covered
Fantastic customer service
No accident-only plan offered
Parasite treatments not covered
Can't pay vet clinic directly
---
2.

Trupanion Pet Insurance – Best Value
Trupanion is the pet insurance offered by State Farm, so you know it's backed by a reputable company that understands the importance and benefits of insurance. Their unique per-condition deductible is designed to support pets that develop chronic conditions. Once the deductible is met for that condition, you won't need to cover it again for the life of your pet. Premiums don't increase based on your pet's age either. Depending on your area's average vet care cost, they may increase or decrease. The Trupanion website and app are easy to navigate when finding providers or submitting claims. Their customer service is available 24/7 by phone or chat.
While they don't offer an accident-only or wellness plan, which is common with many other policies, they offer add-on policy riders. Recovery and Complementary Care covers physical therapy and related treatment following injuries, acupuncture, chiropractic care, behavioral modification, and more. The Pet Owner Assistance Package offers reimbursement for non-medical expenses related to pet care arising from your own health concerns, pet burial expenses, and others. Trupanion policies are pretty straightforward, with a 90% reimbursement rate and no coverage limits.
Lifetime per-condition deductible
Pre-approvals available via customer service
Rates don't increase with a pet's age
Higher upper age limit (14 years)
Can pay your vet directly
No exam fee reimbursement
No accident-only or wellness plans
Routine dental care not covered
5-day waiting period for accidents
---
3.

Spot Pet Insurance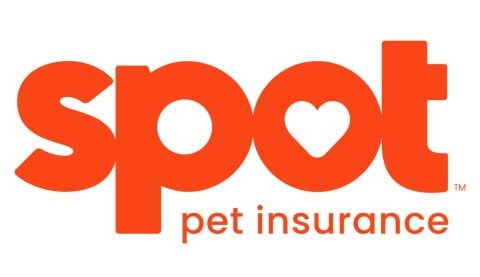 The Spot accident and illness plan covers several things that many other policies don't, such as behavioral modification and microchips. Even some pre-existing conditions are covered if they are deemed "cured" and haven't needed treatment in 180 days. A more affordable accident-only plan limits coverage to specific injuries or emergencies. While there is a 14-day waiting period for accidents, the exam, treatment, and medication may all be covered. Two preventative plans are available as well. The gold option covers such things as annual exams, some vaccinations, and deworming. The platinum plan covers significantly more but also increases the coverage limit.
Because you have several options for deductible levels, reimbursement amounts, and coverage limits, you have some control over your Spot premium. This can help make pet insurance more affordable if monthly costs are a concern. It also allows you to choose a much better plan if you need extra coverage within your budget. There are no age restrictions with Spot policies, and they offer a 10% multi-pet discount. You can access policy information and submit claims using their website or app, but their phone customer service hours are limited to weekdays.
Unlimited annual coverage is available
Some pre-existing conditions are covered
They offer an affordable accident-only policy
No upper age limit for any policy
10% multi-pet discount
Higher premiums for preventative plans
They cannot pay your vet directly
14-day waiting period for accidents
No customer service on weekends
---
4.

Lemonade
Lemonade has quickly become known for how easy it is to get a quote and purchase an insurance policy, not only for pet insurance but also for renters and home insurance. They boast fast processing of claims, with up to 30% of claims made through their easy-to-use app being reimbursed immediately. A base accident and illness policy covers diagnostic testing and treatment for many injuries and conditions. With an extended plan, exam fees, physical therapy, and additional services are also covered. The preventative care plan helps with the cost of annual exams, vaccinations, routine dental cleaning, and even microchipping. The waiting period for accidents is just 48 hours.
Because this company is relatively new, there aren't as many options when customizing your plan as you might find with other policies. Deductible and reimbursement amounts are pretty standard, but coverage limits range from $5,000 to $100,000 per year with no unlimited coverage option. Age restrictions vary by breed, so you may need to request a quote to find out if your older pet qualifies. If they do, you may be eligible for a 10% multi-policy discount, 5% multi-pet discount, and 5% discount for paying your annual premium in full.
Claims are processed quickly
Several discounts offered
A portion of premiums support nonprofits
Easy-to-use website and app
Multi-policy and multi-pet discounts
Credit or claims history affects rates
Stipulations for bilateral conditions
Upper age limits vary by breed
Wellness plan needed for spaying/neutering
---
5.

Pumpkin
Pumpkin's accident and illness plan covers all the basics you'd expect from a comprehensive pet insurance plan and some extras that you might not. Some pre-existing conditions could be covered as long as there's been no claim for treatment within 180-days and your vet has cleared it as having been cured. Even some alternative therapies are included. The Preventative Essentials add-on ensures your pet gets their wellness exam, basic vaccinations, and parasite screening each year. Pumpkin doesn't have a dedicated app, but they do have a mobile-friendly website. You can reach customer service by email or live chat, but phone support is only available on weekdays.
While all Pumpkin policies have a 90% reimbursement amount, you have your choice of three deductibles. The available coverage limits vary by the pet, but cats and dogs have an unlimited option. There is a 14-day waiting period across the board, meaning that all injuries and illnesses require this waiting period. This can make coverage for more urgent care difficult in some situations, but it may be beneficial, like in the event of orthopedic conditions. Many policies carry a 6-month or longer waiting period.
Can pay your pet directly
Some pre-existing conditions covered
Multi-pet discount
Short waiting period for orthopedic injuries
Unlimited annual limit available
Long waiting period for accidents
It doesn't cover pre-existing conditions
No dedicated app
No weekend phone support
---
6.

Embrace
Embrace is a trusted insurer that works with several big names, like Allstate, Geico, and USAA. Accident and illness plans are available for newly enrolled pets up to age 14, who can keep their policy for life. Pets over 15 can qualify for an accident-only plan, limiting their coverage. Orthopedic conditions are covered with a 6-month waiting period, which can be shortened with a vet exam. Wellness Rewards isn't a preventative care plan but offers a $250 spending allowance each year for flea and tick treatment, grooming, vaccines, and other routine care. The affordable monthly payments may help make caring for your pet easier on the bank account.
Accident and illness plans offer three reimbursement amounts, and the accident-only plan pays out at 90%. The plans also differ in deductibles, with the accident and illness plan offering a range of $200 to $1,000 and the accident-only a flat $100. Embrace coverage limits are on the lower side, ranging from $5,000 to $30,000. Each policy period without a claim will decrease your deductible by $50 with their unique diminishing deductible. They offer multi-pet and military discounts.
24/7 pet telemedicine through PawSupport
Wellness Rewards savings plan
Diminishing deductible policy
The orthopedic waiting period may be shortened
Several policy discounts are available
No wellness plan add-on
Pre-existing conditions not covered
Low accident-only policy coverage limit
It doesn't cover pre-existing conditions
---
7.

Hartville
Hartville pet insurance is underwritten by Crum & Forster Pet Insurance Group, an agency that's been around since 1997. There's no maximum age limit for enrolling your pet, although older pets may have higher premiums. The accident and illness plan is comprehensive, offering various covered services. A budget-friendly accident-only plan assists with many urgent and unexpected care costs. There are two preventative care plans, the basic one covering the most common routine services like vaccines and dental cleanings. The prime preventative plan includes spay and neutering procedures and a higher annual maximum.
Three annual deductible choices, three reimbursement amounts, and coverage limits ranging from $5,000 to unlimited make it possible to build a pet insurance plan that truly fits your needs and budget. A 10% multi-pet discount is ideal for those with several pets at home. Access to a 24/7 vet helpline may help curb the cost of care for minor conditions. If your pet does need to see a vet, you have plenty of options in the US and Canada and can locate one nearby through their easy-to-navigate website or app.
Can pay your vet directly
No upper age limit
Unlimited coverage limit available
Multi-pet discount
Two add-on preventative care packages
Ligament conditions are never covered
No weekend customer service phone support
More expensive premiums for older pets
14-day waiting period for accidents
---
8.

Nationwide
Nationwide was one of the first companies in the pet insurance industry, and they cover more than a million pets, including those other than cats and dogs. They also offer several types of policies. Whole Pet is their most comprehensive policy and works on a reimbursement model like most others. Their Major Medical plan is different, providing a set payout per condition, regardless of the total vet bill. Pet Wellness plans cover essential services like vaccinations and grooming with two plan tiers, each with a different annual limit. These plans can only be added to a Major Medical policy. Hereditary and orthopedic conditions are often covered, but only after one year.
Policy options are limited with Nationwide, especially compared to other pet insurance companies. Whole Pet policies offer 50% or 70%, whereas you can often find policies that provide 90% or even 100% reimbursement. All policies have an annual limit of $10,000. Purchasing your plan online will get you a $250 deductible. Other deductibles are available, but you'll need to call their customer service to buy a plan directly. Nationwide offers multi-policy and multi-pet discounts.
Comprehensive coverage plans are available
It covers many species of pets
Bundle discount with other policies
Unique payout policy option
Multi-pet discount
Spay and neuter procedures not covered
Cannot pay the vet directly
Low annual coverage limits
Limited purchasing options online
---
9.

ASPCA Pet Health Insurance
The ASPCA is a trusted household name, and now you can trust them to help make veterinary care more affordable. They cover cats and dogs as well as horses. A Complete Coverage plan offers a comprehensive accident and illness policy with no maximum age limit for enrollment. An accident-only plan is excellent for those who want a budget-friendly policy but still have peace of mind should the unexpected happen. Basic and Prime Preventative Care add-ons, or Preventative Care Platinum for horses, cover a list of routine care procedures up to an annual limit with no deductible or coinsurance. Cruciate injuries have a 14-day waiting period, much shorter than many other policies' more common 6-month waiting period.
ASPCA pet insurance plans are customizable to your needs. Deductibles range from $100 to $500, and reimbursement amounts range from 70% to 90%. Accident-only policy coverage limits range from $3,000 to $10,000 per year. Complete Coverage plans have coverage limits starting at $5,000. If you're interested in unlimited coverage, you'll need to call their sales team, which is available Monday through Friday. Plans for horses are also customizable, but options may be slightly different.
24/7 veterinary helpline
Short waiting period for cruciate injuries
No upper age limit
10% multi-pet discount
Unlimited annual coverage limit available
Many dental conditions are not covered
Herbal products are not considered medical
It may be expensive for older pets
Must call for an unlimited annual coverage plan
---
10.

AKC Pet Insurance
The AKC, a trusted name in purebred dogs, now offers pet insurance for cats and dogs. CompanionCare, their accident and illness base plan, provides coverage for most injuries and conditions. Some may require add-on policies, like hereditary conditions. Based on your pet's breed, you may consider these add-on policies to create a plan that best fits their needs. AKC Pet Insurance also offers an add-on breeding policy to cover expenses related to pregnancy and whelping, which is often not covered with pet insurance. Defender and DefenderPlus wellness plans help with costs associated with routine care, like vaccinations and screenings, plus ensuring your pet is microchipped for safety.
CompanionCare offers deductibles from $100 to $1,000. The maximum enrollment age for CompanionCare is 9 years. Older pets are welcome to join the accident-only plan with a $100 deductible. Like many other policies, they offer standard reimbursement amounts ranging from 70% to 90% and coverage limits ranging from $2,500 to $20,000. There is an unlimited coverage option available as well. Discounts include 5% for multiple pets and additional ones for dogs from certain breeders or ones that have earned their AKC Canine Good Citizen Certification.
30-day free trial coverage
Unlimited annual coverage option
Multi-pet discount available
Pre-existing conditions may be covered
Several add-on policies (like breeding)
Most dental procedures are not covered
Maximum age limit (9 years)
It doesn't cover pre-existing conditions
Accident only plan only for older pets
---
Buyer's Guide: Choosing the Right Pet Insurance Provider in Mississippi
What to Look for in Pet Insurance in Mississippi
Finding the best pet insurance in Mississippi may take some time. It may also feel overwhelming at first. If you carefully consider the following components of each policy, we know you will end up with the best one for you and your pet.
Policy Coverage
Policy coverage will affect the treatments that are eligible for reimbursement when your pet needs care. When considering a policy, you should carefully consider your pet and the plan to determine if it's a good fit. For example, if your pet's breed is prone to cruciate injuries, you may want to choose one with a short waiting period for those and not one with a 6- or 12-month waiting period. Some plans may also have an upper age limit for enrolling in a comprehensive plan. Finding a plan with no age restrictions is your best bet if your pet is older.
Things to consider when choosing a pet insurance policy:
Your pet's age and general health
Any conditions they are susceptible to
The conditions that are covered (and those that are excluded)
Waiting periods for accidents, illnesses, orthopedic injuries, etc.
Coverage limit options
Customer Service & Reputation
You've likely recognized at least a few companies on our list. Whether they are a household name, one you saw on social media, from a brochure at your vet clinic, or a friend mentioned, familiarity is essential. It shows that these companies are respected in their industry, supporting pets and pet owners through sometimes difficult times when vet care could be out of reach without insurance. If you haven't heard of a few of these names, that's okay! Visit their website, look around, and form an opinion for yourself based on what you see. We think you'll like these companies as much as we do.
Customer service is also essential, as pet insurance should easily fit into your life. If you only have time on weekends to make phone calls, perhaps a company with 24/7 phone support or access to live chat on weekends is best. If you would rather not talk to a real person (hey, we totally get it!), then choosing an insurance carrier with a great app and website is the way to go.
Claim Repayment
Nearly all pet insurance companies work on a reimbursement model, paying you back a percentage of the vet bills based on your policy terms. The most common reimbursement amounts range from 70% to 90%. Several insurance companies will work directly with your vet to pay their portion, like Trupanion or Pumpkin, reducing your initial out-of-pocket expenses. Other carriers, like Lemonade, require upfront payment but then reimburse many claims made through their app immediately or within just a few days.
While there usually aren't many differences in deductibles or reimbursement amounts for most pet insurance policies, the way a company processes its claims can differ significantly. If you think you may struggle while awaiting repayment from the insurance company, consider one that processes claims in a way that works best.
Price Of Policy
Several factors determine the overall premium cost of a pet insurance plan. The first is the insurance carrier you choose. Even if the plans are nearly identical, the companies could offer vastly different rates. You may want to get several quotes as you shop for pet insurance.
Some things that affect your premiums you have very little control over, such as your pet's age and breed, their general health, and even where you live within the state of Mississippi.
Other things you do have control over. If you can afford a higher premium, you may be able to save money in the long run by getting more of your money back in repayment. Budget-friendly monthly premiums could mean lower coverage limits and higher deductibles.
Choosing a plan with an insurance carrier that offers discounts will also affect the policy's price. Multi-pet and multi-policy (bundling your pet insurance with renters, homeowners, or car insurance) are the most common. Military, teachers, and essential workers discounts may also be available.
Plan Customization
Pet insurance policies have some degree of customization, similar to purchasing insurance for yourself. Even plans like Trupanion that offer a straightforward 90% reimbursement rate and no coverage limits on every policy allow you to choose your deductible. Other policies allow you to choose your deductible, reimbursement rate, and coverage limit. Whether you want something ready to go and don't have to think about it much or want a bit more control, you'll find exactly what you need with one of the insurance companies we've reviewed. There's something for everyone on our list.
Remember, the deductible is the out-of-pocket expense that must be met each year before your insurance plan will begin covering their portion of vet bills at the agreed rate. They will only cover those bills at the agreed rate until you reach your coverage limit if you have one.
FAQ
Can you add pet insurance at any time?
Yes! Most plans require pets to be at least eight weeks old. Some plans also have an upper age limit, but if you have an older pet, you can find a plan without one. A pre-existing condition may not be covered, so it's recommended that you enroll them in a policy when they are young. However, you can still find a plan for them at any age.
How much should you spend on pet insurance and care?
This is a tricky question because everyone's budget is different, as are their pets and their pet's general health. Most pet owners don't spend a fixed amount each month or year because these costs fluctuate as their pets age or become ill or injured. Pet insurance can help out the expenses by making larger bills more affordable. Pet insurance premiums should always be within your budget but offer sufficient coverage to make any major vet expenses affordable.
Can I Use Insurance Outside the U.S.?
Yes! While not all pet insurance companies contract with vet providers outside the US, some do. If you travel often, look for a plan that covers Canada, Mexico, Puerto Rico, or other locations you frequent. Nationwide is one of the most trusted names in pet insurance, with an extensive network in North America, but there are others as well.
Which Pet Insurance Provider Has the Best Consumer Reviews?
Many pet insurance companies have fantastic reviews simply because they meet the needs of the pet owners. Figo, Trupanion, and Spot earned top rankings in our reviews because they offer great coverage and value through additional services. The goal is to find the company that works best for your needs so you can also give them a glowing review.
What Is The Best And Most Affordable Pet Insurance?
Figo won our top spot. Their app offers fantastic value to consumers through a database of local services and their 24/7 pet telehealth. Their various plan options allow you to customize it to your needs. Plus, their partnership with Costco means members get a discount on top of the many other Costco benefits.
What the Users Say
Pet insurance can be a lifesaver in many situations, making expensive vet bills more affordable. Sometimes, it can prevent a pet owner or family from saying goodbye to a beloved pet simply because they can't afford their vet bill. With the right plan that covers the injury or illness that affects your pet, you can save hundreds or thousands of dollars while ensuring they get the care they need.
For example, a dog with an accident-only plan was struck by a car. Because the plan covered medical care in that situation, he got the treatment and medication he needed to recover. His family was reimbursed the majority of the expenses that they wouldn't have been able to afford otherwise.
However, another pet with an accident-only plan was diagnosed with diabetes. Because it's a chronic illness, it wasn't covered. The cost of vet care and prescription food became too expensive after just a short time.
This plan was all that was needed for one pet, and for another, it didn't offer enough coverage. While it's hard to predict the future, having some coverage can be better than none at all. However, depending on the situation, some plans may not offer the coverage needed.
Almost all pet owners who have invested in pet insurance have described obtaining quotes and signing up for a policy as reasonably straightforward, no matter which company they chose. Sending claims and receiving repayments are, for the most part, a simple process.
Which Pet Insurance Provider in Mississippi Is Best For You?
We recommend Figo as the best pet insurance provider in Mississippi for its many benefits beyond simply reimbursing vet bills. There's so much more to offer pet parents, making caring for your pet less stressful and even more enjoyable. There's no upper age limit, so any pet is welcome to apply for comprehensive coverage. Their partnership with Costco allows you to save on your Figo membership and take advantage of the many other benefits Costco offers.
Figo isn't the only excellent pet insurance plan that topped our list. Trupanion's unique deductible structure is ideal for pets that develop chronic or recurring illnesses, potentially saving thousands of dollars. Spot has become popular for pet owners because of its fantastic wellness plan options.
Follow our buying guide above, and you'll find the best insurance provider for you and your pet in no time.
Conclusion
Pet insurance, like health insurance, is here for what may happen in the future. While we hope that nothing unexpected happens, having the financial support of an insurance policy already in place if it does allows you to focus on getting your pet healthy and not on how you can afford to pay for it. A preventative care plan may help to prevent unwanted chronic illnesses from sneaking up on them.
If you are considering pet insurance, look at the providers we've reviewed above when choosing the best policy.
See also:
---