10 Best Pet Insurance Providers in Missouri – 2023 Reviews

Pet emergencies can happen at any time, just like with humans. And there's no better way to plan for any emergency than to have some type of insurance coverage for your dog or cat. The amount that you'll pay will depend on a few different factors such as the type of pet that you have, its age, the extent of the coverage, and any additional benefits that you want to include.
However, there are so many options available for pet insurance these days, that it can be a bit challenging to find the best one. So, when this article we're going to discuss some of the best pet insurance plans in the state of Missouri to help you find a suitable one that fits within your budget.
A Quick Look at Our Winners in 2023
Rating
Image
Product
Details

Best Overall

Lemonade Insurance

Plans with low monthly fees
Large coverage area
Fast claim payout
Click to Get Quote

Best Value

Spot Insurance

Doesn't have age limit
30-day guarantee
No pet age limits
Click to Get Quote

Prudent Pet Insurance

Low monthly rates
30-day money-back guarantee
Multi pet discount
Click to Get Quote

Trupanion

Deductibles from $0 to $1,000
Direct payments to vets
Coverage available from birth
Click to Get Quote

Fetch Insurance

Customizable deductible
Comprehensive plans
Unlimited coverage
Click to Get Quote
The 10 Best Pet Insurance Providers in Missouri
1.

Lemonade Pet Insurance – Best Overall
Lemonade pet insurance has been around for about seven years and has stood up well against the competition. They are based in New York City and have three different packages that they offer for pets and have been strong ever since. You can even get reimbursement for "exotic" treatments such as acupuncture or therapy, although these services do cost extra to add to your plan.
Lemonade may be the right choice if you are looking for comprehensive preventive care for your cat or dog. This provider provides coverage for vaccinations, routine vet care, and regular checkups. The average monthly cost of their insurance is doubt $20-30. If you need a plan that is comprehensive but there will also be within your budget, Lemonade is worth considering.
Plans with low monthly fees
Large coverage area
Fast claim payout
Convenient mobile app
Physical therapy costs extra
---
2.

Spot Insurance – Best Value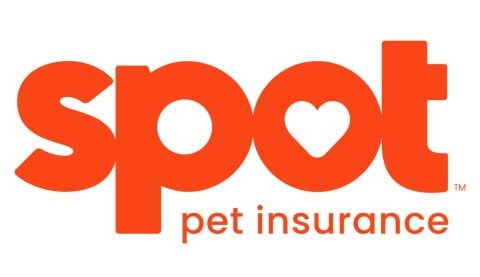 Spot insurance is a great option for pet owners that are on a budget. Most pet insurance plans for your cat or dog can cost you anywhere from $30 to $40 per month. But with spot, there are a few different wellness plans that they offer, with the cheapest one starting at about $10-15 per month.
Spot also offers traditional pet insurance with reimbursement for dental procedures, vaccinations, wellness exams, and surgeries. You can also get discounts from this provider, such as a 10% multi-pet discount. Spot offers coverage for prescription medication, surgery, exam fees, microchipping, and many other services that you might not have expected.
Doesn't have age limit
30-day guarantee
No pet age limits
Doesn't pay vets directly
---
3.

Prudent Pet Insurance
Many people have heard of Prudent Insurance when it comes to homes and cars. But did you know they also cover pets? Prudent provides coverage for dogs and cats and offers unlimited benefits for accidents and illnesses. The plans are affordable, but there are things that they don't cover. For example, Prudent does not cover natural or herbal therapies and won't pay for prescription diet foods.
Some are as low as $10-12 per month, while others can go as high as $40. Prudent's best feature is their ability to allow owners to personalize their coverage plans, including annual deductibles and reimbursement percentages.
Prudent offers a 10% discount for multiple pets, veterinarian telehealth services, and a 30-day guarantee to try it for free. On the downside, they also don't have a mobile app, nor do they cover exotic animals. However, you can still make claims via your mobile phone.
Low monthly rates
30-day money-back guarantee
Multi pet discount
No mobile app
No exotic pets
---
4.

Trupanion
Trupanion is a well-known pet insurance company in the industry and has been around since the late 90s. They offer accident and illness coverages for dogs and cats as young as 14 years old. And if your pet is under 14 years of age, it can enroll in lifelong coverage.
Pet owners have the option to visit any licensed veterinarian in the US, Canada, or Puerto Rico for treatment. Overall, it offers pet owners the opportunity to purchase their accident and illness policies online and by phone. After reaching your deductible, the policies cover 90% of eligible expenses and have no annual limit. Trupanion only offers one plan for cats and dogs and it's an accident and illness policy. The policies cover unexpected illnesses and injuries, including diagnostic tests, hospital stays, medications, and surgeries.
Deductibles from $0 to $1,000
Direct payments to vets
Coverage available from birth
No wellness plans
No exam fee coverage
One reimbursement option
---
5.

Fetch Insurance
Fetch insurance, previously Petplan, is one of the largest insurance providers and they've been around for about 20 years. Their plans cover diagnostic tests, illness and accidents, acupuncture, and behavioral therapy, as well as chiropractic care.
Their plans start at about $30 per month and they only cover dogs and cats. But although they don't cover exotic animals, their coverage is quite comprehensive.
They also have a relatively short waiting period of 15 days for illnesses and accidents as well as military discounts as well as various customization options for the annual payout and deductible.
Customizable deductible
Comprehensive plans
Unlimited coverage
Several reimbursement options
No wellness plans
No pre-existing coverage
---
6.

Pawp Insurance
Pawp is a great choice if you want an easy and affordable plan for your cat or dog. Or, if you simply want insurance for emergencies. With Pawp, you won't need to be concerned about deductibles and co-pays with their plans.
Simply submit your claim for reimbursement. Pawp only covers accidental injuries, so they will cover things like food poisoning, choking, and other external or bodily injuries. Reimbursement is as simple as submitting your claim for reimbursement.
This type of coverage has a downside. Pawp only allows $3,000 in coverage max per year, which may not be enough if your pet is prone to injuries. However, their plans start at $18 per month, and you can also get telehealth visits from licensed veterinarians. So yes, it's adorable, but not for anyone who wants coverage for routine care.
Plans same price regardless of age/breed
Offers telehealth services
Affordable plans
No preventative coverage
Annual limit is $3,000
---
7.

Bivvy Insurance

Bivvy is a smaller provider that has pretty comprehensive wellness and insurance plans. Some of their plans start as low as $9 per month and they included wellness exams, microchipping, and medication. The application process is simple, and coverage can be provided in as little as two days for pets that are enrolled in the wellness program.
Their premiums don't depend on your pet's gender or age, and it won't increase as your pet ages. The comprehensive coverage plan covers emergency treatment, ultrasounds, orthodontic treatment, and chronic conditions. There is a 14-day waiting period for weddings and a 30-day period for illnesses and accidents.
Very low rates
Has wellness plans
Comprehensive coverage options
Coverage includes accidents
Annual limit is low
Doesn't include dental
No spaying or neutering
---
8.

Embrace Insurance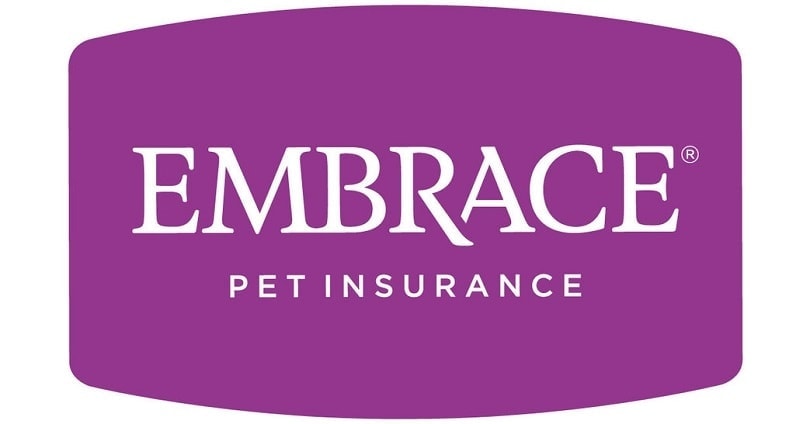 Embrace is a small insurance provider, but they do offer affordable and comprehensive plans for cats and dogs. It's a great option if you're looking for an all-encompassing package for your pet. These easy-to-use plans cover many serious conditions, such as major surgeries and congenital disorders, as well as extended hospitalizations.
Their plans also include coverage for diagnostic testing and behavioral therapy. Embrace offers military discounts to pet owners with multiple pets and their plans cost anywhere from $16 to $35 per month. Coverage doesn't cover exotic animals, but they do have some coverage options for pre-existing, curable conditions.
Coverage includes dental
Plans are comprehensive
Has wellness plans
Annual max is low
May have waiting period
---
9.

ASPCA Insurance

ASPCA Insurance is another provider that's been around for a while it's probably most commonly known by its association with the American Society for the Prevention of Cruelty to Animals. ASPCA insurance plans are comprehensive and cost about $30-55 on average. They offer reimbursement for certain hereditary conditions and behavioral problems.
ASPCA provider is a long-standing one and provides full coverage for routine pet care, such as exams and deworming treatments. It also covers physical therapy, dental cleanings, and prescriptions. They offer a variety of wellness plans and a multi-pet discount. You can also try the program for a 30-day guarantee. They don't cover any pre-existing conditions, but they do have a 30-day trial. If you want to see if it's something that works for your pet.
Has wellness and full coverage
Covers microchipping
30-day guarantee
Affordable
Has phone app
Waiting periods may be long
No pre-existing conditions
---
10.

Healthy Paws Insurance
Healthy Paws has been around for over 12 years and their coverage initially wasn't that great. However, they have expanded their offerings to make the plant some of the most competitive in the industry. Pet owners can choose from full coverage plans that include coverage for illness, chronic conditions, and emergency care costs. Healthy Paws only offers plans for cats and dogs–so no exotics, unfortunately.
This may not be the right provider if you prefer a wellness program for routine care. But their traditional insurance plans do cover preventive care, such as vaccinations and common emergencies (i.e., poisoning, choking, etc.).
These plans cost about $8-25, and the dog plans typically cost a bit more. Healthy Paws doesn't offer preventive or multi-pet care. However, it is easy to submit claims via their mobile app and online portal and they do have a 30-day guarantee to do a bit of a test trial.
Easy claim submission
Has great reviews
30-day guarantee
There is no maximum yearly amount
No exotics
No wellness plans
Buyer's Guide:

Choosing the Right Pet Insurance Provider in Missouri
For this buyer's guide we've created a list of criteria to help you rate insurance provider. Factors such as customer service, policy details, and claims submission play a crucial role in determining if a provider will work for your pet's coverage. Below is a quick overview of each factor.
Insurance Coverage
The insurance coverage refers to the actual details of what's covered within your policy in this area you'll find the medical or dental procedures that will allow you to receive reimbursement. This area will also cover details regarding age/breed limitations, pre-existing conditions, and any discounts that may be applied.
Reputation & Customer Service
No insurance company is the same. So, as you can expect, every provider will receive different feedback from its customer base. We've researched reviews for each provider on different sites such as Trustpilot, yep, and other review sites to get an idea of the type of feedback that they receive. Hopefully, this will give you some insight into what consumers love most and least about the coverage.
Claim Repayment
The speed and frequency with which claims are repaid plays a crucial part and how well members few services from a provider. Fast claim repayment with a high percentage of claims being approved means that our feedback from members.
Policy Price
Policy price is probably the final determinant when it comes to pet insurance. After all, if an owner can afford pet insurance, they are unlikely to apply for it. However, most insurance plans will cost anywhere between $15 to $50 per month for cats and dogs, and more for exotic animals. This seems to be a reasonable range for most pet owners.
Plan Customization
Another benefit that pet owners seem to love is plan customization. Customize plans often allow members to change deductibles, plan types, and the details of coverage to suit their individual needs. It's worth noting that plan customization also comes with additional premium or deductible costs.
What Users Have to Say
We found that many pet owners placed a large emphasis on premium costs and the details of the coverage. It also seems that the annual maximum payout and claim reimbursement percentage were big factors for pet owners looking for providers.
FAQs
What Kind of Coverage Should I Get?
The type of coverage that you should get really depends on your pet. If your pad is older is prone to health issues, you may want to consider a more comprehensive plan. Or, if you have a higher budget, these plans may be better for you.
Some pet owners get insurance to cover an accident or illness, which is cheaper. You can also look for wellness plans which are less expensive than full coverage and offer reimbursement for things such as routine veterinary care, such as vaccinations, and parasite detection and treatment.
Conclusion
Pet insurance coverage is becoming more popular than ever before. And if you have a pet that is prone to accidents, older, or you simply want to stop paying full price for its routine care, pet insurance may be worth looking into.
The great thing about pet insurance is that it's relatively inexpensive, averaging anywhere from $15 a month to $50 a month for dogs and cats. Providers with comprehensive plans such as Spot and Prudent are great places to begin to start your search.
See also:
---