10 Best Pet Insurance Providers in Nevada – 2022 Reviews & Top Picks
Introduction
Nevada is a state best known for desert landscapes, the flashing lights of Las Vegas, and lots of casinos. However, it's also home to quite a few pet lovers, with over 50% of the population owning at least one. As a hot desert climate with plenty of outdoor activities and venomous creatures, Nevada can also be a dangerous place for pets.
To guard against unexpected medical costs, Nevada pet owners can purchase a pet insurance policy. But which option is right for you, and how do you decide?
To help you out, we've gathered reviews of Nevada's 10 best pet insurance policies, including details about coverage limits, exclusions, and deductibles. Keep reading to learn all about your pet insurance options in Nevada!
A Quick Look at Our Top Picks 2022
Rating
Image
Product
Details

Best Overall

Spot Pet Insurance

Highly customizable plans
No age restrictions
24/7 telehealth hotline

Lemonade Pet Insurance

Affordable monthly premiums
Can bundle with other insurance
Digital claim submissions and fast payments

Trupanion

Direct payments to vets
90% reimbursement for covered costs
No coverage caps

Fetch Pet Insurance

Flexible plans and pricing
Usually process claims quickly
Extensive coverage list

Pumpkin

No age-related coverage
90% reimbursement
Extensive coverage list
The Top 10 Pet Insurance Providers in Nevada
1.

Spot Pet Insurance – Best Overall
For the best overall pet insurance plan in Nevada, we selected Spot Pet Insurance. We gave this company our top spot based on how customizable it is and the robust wellness plans they offer. Spot provides a traditional accident-and-illness plan and a more affordable accident-only plan, designed to cover only emergencies and worst-case scenarios. Pet owners can choose between a wide range of deductibles and coverage limits, all of which change the monthly premium cost.
Two add-on preventative care plans are also available, one of which covers dental cleanings as well as spay and neuter surgeries. Spot has no age restrictions to sign up for coverage and features a 24/7 telehealth line for pet owners' peace of mind.
Some monthly premiums can be expensive, depending on your chosen deductible and coverage. Spot also has bilateral exclusions for conditions like knee surgeries, meaning they'll cover one knee repair but not the other.
Highly customizable plans
Comprehensive preventative add-ons are available
No age restrictions
24/7 telehealth hotline
Monthly premiums can get expensive
---
2.

Lemonade Pet Insurance
Our choice for the best pet insurance plan in Nevada for the money is Lemonade. Lemonade recently began offering pet insurance in addition to traditional offerings like car, renter's, and homeowners coverage. Lemonade routinely offers some of the lowest monthly premiums, as well as the ability to bundle your pet insurance for even more savings.
They also feature a user-friendly app with fast digital claim submission and payments. In addition to accident and illness coverage, Lemonade has several wellness add-ons for additional fees. The company allows you to choose deductibles, the reimbursement percentage, and annual coverage limits as you design your plan.
Lemonade doesn't cover exam fees as part of basic coverage, and they have age and-breed related coverage exclusions, including denying coverage to pets over 14 years old. In addition, there's a 6-month waiting period for cruciate (knee ligament) injuries.
Affordable monthly premiums
Can bundle with other insurance for additional savings
Digital claim submissions and fast payments
Several wellness plans are available
No coverage for pets over 14 years old
6-month waiting period for cruciate repair surgery
Exam fees not covered in the standard plan
---
3.

Trupanion
Trupanion is unique among pet insurance companies in that it will reimburse your vet directly for 90% of covered costs. Most pet insurance plans require you to pay your bill out-of-pocket initially, submit a claim, and then wait for reimbursement. Trupanion has no coverage caps and flexible deductible options.
While this plan is flexible regarding the price, monthly premiums tend to be among the highest of any pet insurance plan. Trupanion has 24/7 customer support, which is a major plus when many pet emergencies occur after-hours. They offer no preventative care add-ons, do not cover exam fees, and have some exclusions for preventable diseases, like parvovirus.
Direct payments to vets
90% reimbursement for covered costs
No coverage caps
Flexible pricing and deductibles
No preventative care options
Exam fees not covered
Premiums tend to be higher than other companies
---
4.

Fetch
Fetch is the U.S. branch of PetPlan, which is one of the oldest global pet insurance brands. They offer flexible plans, with annual coverage, deductibles, and reimbursement percentages. The earlier you can enroll your pet in coverage, the less expensive your monthly premium will be.
Fetch provides a generous comprehensive plan, including coverage for alternative therapies, sick visit exam fees, physical therapy, and behavioral care. However, they don't have a wellness plan add-on. You can submit claims online or via their app. Reimbursements occur quickly once claims are approved and can be directly deposited into your account.
Flexible plans and pricing
Usually process claims quickly
Extensive coverage list
No wellness plan available
---
5.

Pumpkin
Pumpkin is a newer pet insurance company. They feature 90% reimbursement on all covered costs across-the-board and offer some of the most extensive coverage of any pet insurance firm. For example, Pumpkin covers exam fees, behavioral care, alternative therapies, and prescription food as part of standard care.
They have a preventative add-on, but it is not available everywhere and doesn't cover much compared to other companies. Pumpkin allows you to enroll pets as young as 8 weeks and has no age-related coverage or enrollment limits. There's no extra waiting period for knee surgeries either. They consider factors like age, breed, and medical history when determining monthly premium costs.
No age-related coverage or enrollment limits
90% reimbursement for covered costs
No extended waiting period for knee surgeries
Extensive coverage list
Weak preventative care option
Breed, age, and health considered when calculating premiums
---
6.

ASPCA

ASPCA insurance is managed by the American Society for the Prevention of Cruelty to Animals. It offers cheaper accident-only coverage, as well as accident and illness plans and two wellness add-on options. This flexibility is one of the things we like best about the insurance company. It has a 10% multi-pet discount and an additional 10% discount for veterinary staff who purchase through their employers.
ASPCA also has an extensive list of included procedures, including inherited or congenital conditions. They have a $10,000 limit on annual coverage, however. Some pet owners found the customer service poor and the claims process complicated.
Flexible plan options
Stackable discounts for veterinary staff
Coverage for congenital conditions
$10,000 annual coverage limit
Some customer service concerns
The claims process can be complicated
---
7.

Embrace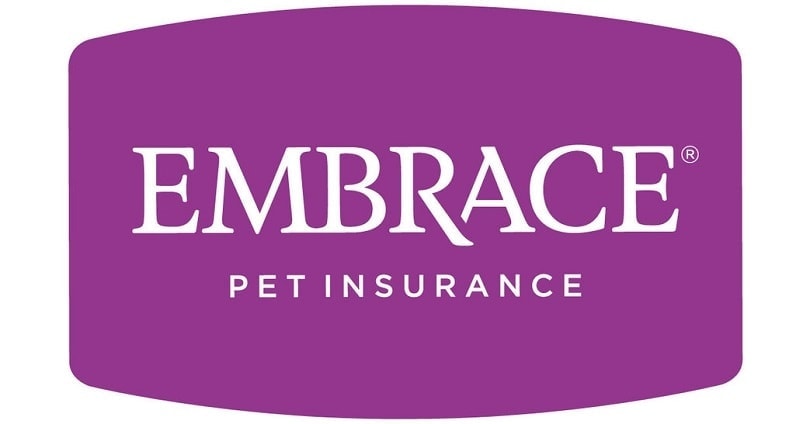 Embrace is the pet insurance for those whose pets are better at staying out of trouble. The company has a unique Healthy Pet Deductible program. For every year you don't file a claim, the company reduces your deductible by $50. Over time, this can be significant, especially if you enroll a pet while they're young and less likely to need extra vet care beyond wellness visits.
Embrace offers accident-only and accident and illness coverage. However, pets older than 14 years are only eligible for accident plans. Accident-only plans have a $5,000 annual coverage limit as well. Embrace covers inherited conditions, chronic conditions, and exam fees in the standard accident and illness plan. They don't offer an actual wellness care add-on but a Wellness Rewards program that gives an allowance for preventative care each year.
Healthy Pet Deductible program
Accident-only or accident and illness plans are available
Chronic conditions, exam fees, and inherited conditions covered standard
No true wellness add-on
$5,000 annual limit for accident-only plan
Pets over 14 years old only eligible for the accident plan
---
8.

Figo
Figo provides accident and illness coverage along with several possible add-ons, including preventative care, exam fee coverage, and extras like boarding, pet theft, or loss coverage. Figo has three pricing plans that can be customized to tinker with monthly costs.
It is one of the only companies that offer 100% reimbursement on some covered costs. Figo also uses the Pet Cloud app, which gives you 24/7 access to veterinary advice and a handy place to manage all aspects of your pet's health care. Wellness plans are not available in all states. Figo seems to process claims quickly, but some customers found that they sometimes push back on paying out claims supposedly covered.
Flexible plans and pricing
Pet Cloud app offers 24/7 access to vets
Claims are quickly processed
100% reimbursement on some covered procedures
Wellness plans are not available in all states
Some issues with reimbursement
---
9.

Pets Best
Pets Best offers accident-only, accident and illness, and wellness care add-on plans. It  allows pets as young as 7 weeks with no upper age limit. The company offers a version of Direct Pay to vets, but your vet will have to agree to wait for the claim to process for payment.
Pets Best usually approves claims quickly, within 5 days, according to their website. They are one of the only pet insurance companies that provide coverage for conditions that could be prevented by spaying and neutering, like prostate problems and mammary cancer. Pets Best won't cover chronic conditions diagnosed before coverage begins. They don't cover behavioral services or prescription food.
Flexible plans and pricing
Payments direct to vets are available
Usually process claims quickly
Full coverage for pets who aren't spayed or neutered
Won't cover chronic conditions diagnosed before coverage begin
Prescription food and behavior services are not covered
---
10.

Healthy Paws
Healthy Paws is a popular pet insurance company with only a single accident and illness policy. Its major selling points are unlimited lifetime payouts, no incident caps or annual limits, and speedy claims processing.
Healthy Paws generally has affordable monthly premiums, but they are more flexible with pets under 6 years old. After that age, reimbursement percentages decrease, and some other benefits become fixed.
They also won't enroll any pets over 14 years old. Healthy Paws is a generous company that funds a non-profit foundation to help homeless pets. It covers inherited and chronic conditions but has a bilateral exclusion policy.
Unlimited lifetime payouts
Usually process claims quickly
Donates extensively to help homeless pets
Inherited and chronic conditions covered
Affordable monthly premiums
No wellness plan available
Bilateral exclusions apply
Coverage declines as pet ages
No enrollment for pets over 14 years old
Buyer's Guide

: Choosing the Right Pet Insurance Provider in Nevada
What to Look for in Pet Insurance
When deciding on pet insurance, consider several factors, including the age and breed of your pet, the monthly budget, and how comprehensive the policy is. Also, you may want to consider how fast and easy the claims process is and any concerns about customer service.
Policy Coverage
What is and isn't covered by a pet insurance policy can make a huge difference in how much money you'll save by enrolling. The only exclusion that's almost universal is pre-existing conditions, but even that has some flexibility. Some companies will still cover a pre-existing condition that was "cured" after a pre-determined period.
If your pet is prone to congenital health issues, you're better off looking for plans that cover inherited conditions. Not all plans cover chronic conditions, like epilepsy and thyroid disease, which are usually inherited but don't appear until later in life.
Double-check the specific coverage and exclusion policies of any insurance plan you're considering.
Customer Service & Reputation
Some pet insurance companies have been around for decades, while others were only founded within the last few years. You can learn a lot about a company based on the reputation they've built up and the data they can show to back it up, such as the dollar amount of claims paid out or the average length of time it takes to settle a claim.
However, newer companies can be just as good, and you also need to look at how responsive their customer service is, as well as user reviews of interactions with representatives.
How accessible is customer service for the insurance plan you're considering? If emergencies occur after-hours and you need clarification on whether something is covered, will you be able to get someone on the phone or messaging app?
Some companies also have 24/7 access to veterinary experts and traditional customer service.
Claim Repayment
Because most pet insurance plans function on a reimbursement model, the length of time it takes to repay a claim is a key factor in your choice. Unless you're using Trupanion or PetsBest, your insurance company won't pay your bill directly. Instead, you're expected to cover it and file a claim to get your money back.
If it takes a long time to settle a claim, your bank account could look rough for a while. Trupanion is worth the extra monthly cost for some simply because of the direct vet pay option.
Most companies give you an idea on their website of how long it takes on average to settle a claim. If digital claim filing is an option, the process may work faster. Also, check on how much documentation the company requires to approve your claim.
Once the claim is approved, how does the company reimburse you? Take a look at customer reviews and see what others say about how fast the company processes claims.
Price Of Policy
Many online tools allow you to compare pet insurance policies side by side, which is a good thing because policy prices can vary widely. All companies calculate their costs differently, considering variables such as age, breed, prior health conditions, and even what state you live in.
We'll cover this more in the next section, but most policies allow you to tweak the monthly price by adjusting the deductible, reimbursement percentage, and sometimes annual coverage caps. Generally, the lower the deductible, the higher the monthly price of the policy.
If you can pay an annual rather than monthly premium, your overall price can be reduced, but not every plan will provide this option. Another point to consider is whether the insurance policy will increase your premiums if you file a claim.
Plan Customization
The final element to consider when comparing pet insurance is your plan customization options. Some policies offer only a single plan, while others have several plans with multiple tiers of care. Some reimburse all policyholders at a certain percentage, while others allow you to customize it to lower monthly premiums.
A few plans have unlimited annual coverage (and charge you plenty for doing so), while others enforce a yearly limit. Sometimes the yearly limit can be customized, but it may be fixed especially in the low-cost accident-only plans. You might think $5,000 a year is a lot of money, but it can be gone in the space of a single hospitalization if your pet is sick enough.
Some policies allow you to add additional features outside the standard coverage. We mentioned wellness coverage, but others have exam fee coverage or coverage for less used but still expensive procedures like cremation and burial costs.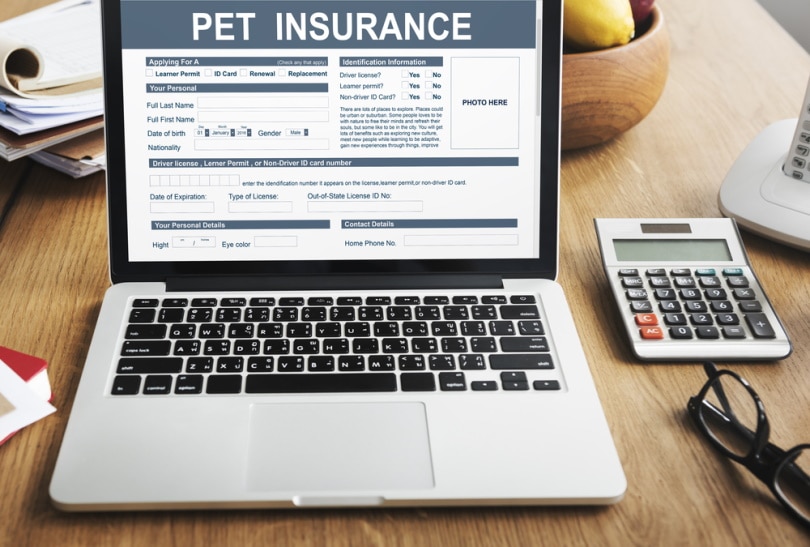 FAQ
Can I Get Pet Insurance Outside the U.S.?
The explosion of interest in pet insurance isn't limited to U.S. soil. Globally, pet insurance is also poised for huge growth. Pet insurance is available in many international locations, including the U.K., Asia, Europe, Australia, Latin America, and Africa.
International pet owners will need to look for a company licensed in their country and may not have the wealth of choices available in the U.S. For example, the Middle East lacks major pet insurance options.
What If My Insurance Company Is Not Listed In Your Reviews?
If your insurance company isn't listed in our reviews, it's probably because we didn't have space for it. Pet insurance was once confined to only a few options but is now offered by most major insurance providers and dedicated pet insurance companies.
We also confined the reviews specifically to policies available in Nevada, so if you don't see yours, they may not have a presence in the state. If you're happy with your pet insurance provider, then that's all that matters.
Can I Keep Using My Vet After I Buy Pet Insurance?
Unlike medical insurance, pet insurance typically doesn't require you to see a specific veterinarian. Some may have stipulations about switching vets, so double-check your particular policy. It's also wise to determine if your pet insurance covers the cost of referral to a specialist if needed or if they charge extra.
What the Users Say About Pet Insurance Providers in Nevada
Here is a quick glance at how actual users feel about the top pet insurance plans we reviewed:
TrustPilot
Spot
"Great coverage – excellent customer service – easy to use"
"Too many emails requesting invoices"
"Great service with low deductible, high reimbursement options"
Trupanion
"I've had Trupanion for over 9 years and just got it for my new dog too"
"Literal lifesaver for my puppy"
"Big hassle to cancel"
Reddit
Lemonade
"Price is fair for what they cover"
"Smooth claim process and got paid immediately"
"They deny a lot of claims"
Which Pet Insurance Provider Is Best For You?
So which pet insurance provider is best for you? Well, that will depend on the specifics of your situation, including your pet's health status. Your budget constraints will also help you make your decision.
Look for the most comprehensive coverage and lowest deductible you can afford. We suggest calculating your yearly wellness care expenses to determine if it's worth it to add on a preventative plan.
Whichever provider you choose, keep in mind you'll need money available to cover your deductible and bills before reimbursement. Enroll your puppy or kitten in pet insurance as soon as possible for the cheapest premium and to get the clock started on any mandatory waiting period.
Conclusion
Nevada pet owners, like many across the country, often don't have enough saved to cover emergency medical costs for their pets. That's where pet insurance comes in, offering peace of mind and 70-90% reimbursement policies. Choosing between pet insurance plans requires a lot of detailed comparisons and budgeting, but we hope our reviews of the best pet insurance plans in Nevada provide valuable insights as you ponder your options.
[/su_list][/su_box][/su_column][/su_row]
---
Featured Image Credit: Rawpixel.com, Shutterstock