15 Best Pet Insurance Providers in New Hampshire – 2023 Update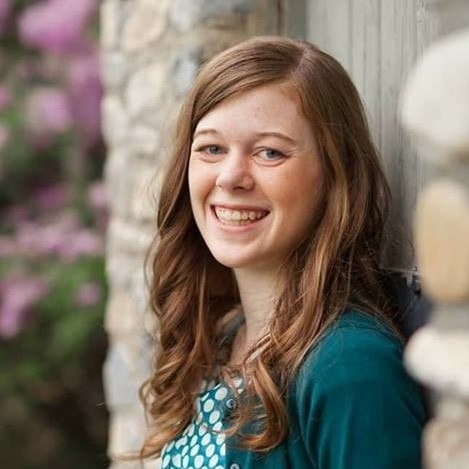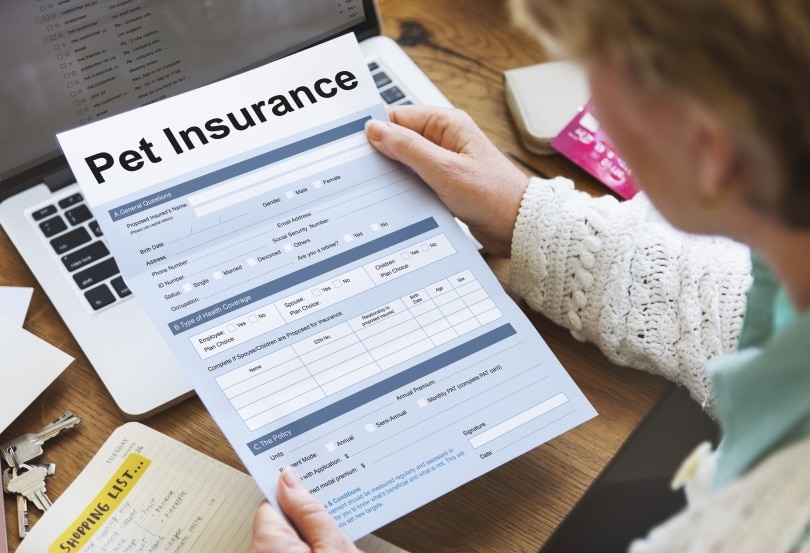 If you are a New Hampshire pet owner, you might wonder what kinds of insurance you can use for your furry best friend. More and more pet owners are enrolling in insurance for their pets, and for good reason. The cost of vet visits—whether for a routine check or for emergencies—can be quite costly. If insurance can help you save money while keeping your pet healthy and looked after, enrolling in one of the available programs can be very helpful.
This list goes over the top pet insurance providers for New Hampshire residents.
A Quick Look at Our Winners in 2023
Rating
Image
Product
Details

Best Overall

Lemonade Pet Insurance

Fast claim processing
Lower cost
Multi pet discount
Click to Get Quote

Trupanion Pet Insurance

$0 deductible option
Two-day claim processing
Coverage from birth
Click to Get Quote

Figo Pet Insurance

Few exclusions
Covers curable existing conditions
Fast processing
Click to Get Quote

Embrace Pet Insurance

10% multi-pet discount
Lots of customization options
Excellent coverage
Click to Get Quote

Pet's Best Insurance

Great price for coverage
No lifetime limits
5% multi-pet discount
Click to Get Quote
The 15 Best Pet Insurance Providers in New Hampshire
1.

Lemonade Pet Insurance – Best Overall
Lemonade is a newer insurance company that offers very affordable pet insurance to owners in New Hampshire, making it a great choice for owners with tight budgets. Its plans are currently only offered in 36 states, so if you might leave New Hampshire in the future, make sure to check coverage options. They also have some breed restrictions.
Lemonade offers standard medical care coverage that covers most conditions, and there are optional add-ons that cover wellness, exams, and physical therapy. This wellness package is more limited than others, though. They offer 70–90% reimbursement rates and deductibles from $100–500, plus a range of payout limits.
Fast claim processing
Lower cost
Multi pet discount
Optional wellness, exam, and physical therapy coverage
---
2.

Trupanion
Trupanion's coverage comes through a single comprehensive plan, which covers accidents and illnesses but not exam fees or wellness care. It is a more expensive plan, but it does have some perks that make it worth it. It covers some conditions that many companies don't, has fast claim processing, and a 24/7 customer service team. It also has a direct pay network so that some vets can bill your insurance directly. Coverage can start at birth for puppies and kittens, but enrollment caps at 14. Reimbursement rates are fixed at 90%, and there is an option for a $0 deductible so that you can get coverage immediately.
$0 deductible option
Two-day claim processing
Coverage from birth
Covers some pre-existing conditions
Some vets accept direct pay
24/7 customer service
Must enroll before 14
Doesn't cover exam fees or wellness care
Only one option (90%) reimbursement rate
---
3.

Figo
Figo pet insurance excels in giving good coverage and great customer service. Its prices are midrange, but its coverage competes with much more expensive plans. It also has a lot of customization plans, with its most expensive plans including 100% coverage and unlimited payouts. They have a 5% multi-pet discount.
Figo has an excellent customer service setup, with most claims processed through the app and the option to contact customer service via text. They have fast payouts, taking only 3 days on average. Overall, they have good coverage, including only a one-day waiting period on injuries and coverage of curable existing conditions. They do require an extra fee to cover exam fees, though.
Few exclusions
Covers curable existing conditions
Fast processing
Multi-pet discount
No max enrollment age
Exam fee coverage requires extra fee
---
4.

Embrace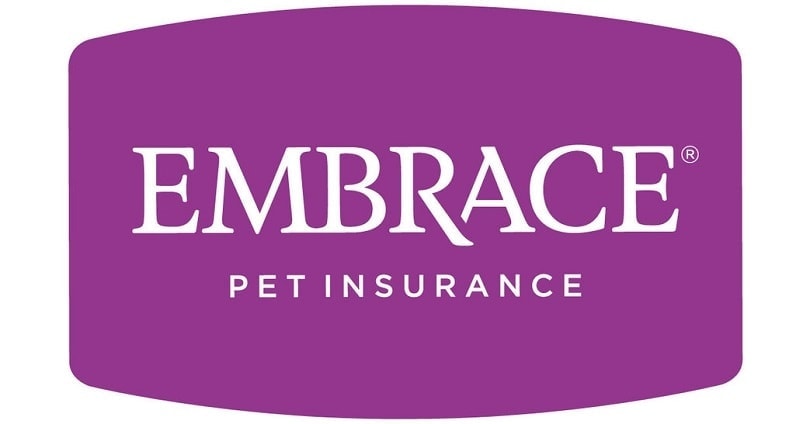 Embrace is one of the most expensive pet insurance options, but their perks are worth it for many owners. Their coverage included behavioral therapies, alternative therapies, exam fees, dental, some curable pre-existing conditions and more. There's no upper age limit, but illness isn't covered for dogs enrolled after 14. There's a lot of customization available through coverage rates (70–90%), max payouts, and deductibles ($200–1,000). Processing takes five days on average. They have a few other nice perks, including a 10% multi-pet discount and crediting $50 to your deductible each year that you don't file a claim.
10% multi-pet discount
Lots of customization options
Excellent coverage
Covers behavioral, dental, exam fees, and more
Covers curable pre-existing conditions
$50 deductible credit/year if no claims filed
Expensive
Must enroll before 14 for illness coverage
Only average processing speed
---
5.

Pet's Best
Pet's Best is a lower-priced option that's great if you want to save some money. They have multiple customer support options and some perks, including e-filing and direct payment to participating vets. They offer a small multi-pet discount and no lifetime limits. Their maximum payout is either $5,000 or unlimited, and deductibles range from $50–1,000. Reimbursement rates are 70–90%. The biggest drawback of Pet's Best is that it has slow claim processing, usually taking 10–30 days or so.
Great price for coverage
No lifetime limits
5% multi-pet discount
Lots of filing options
Slow processing (10–30 days)
No alternative therapy coverage
---
6.

AKC
AKC Pet Insurance is the main insurance of the American Kennel Club. It's a dog-only insurance that is optimized for breeders and purebred dogs. It has a base accident and illness plan that you can expand with several add-ons, including hereditary conditions, preventative care, and breeding and pregnancy care. It has industry-leading coverage of pre-existing conditions. There are some perks to this plan, like the ability to enroll before a vet check-up, a multi-pet discount, and coverage of breeds that other insurers exclude, but also a few drawbacks. The maximum enrollment age is 8 years old so you should hop on early, and it doesn't cover exam fees or hereditary conditions without an add-on. Coverage ranges from 70–90%.
No vet records required to enroll
Covers many breeds that other insurers exclude
Multi-pet discount
Can cover many hereditary conditions with extra add-on
Breeding and pregnancy care add-on
Must purchase exam and hereditary condition coverage separately
Only coverage for dogs
Max enrollment age is 8
---
7.

USAA

USAA Pet Insurance is partnered with Embrace and has very similar terms and coverage, but if you already have USAA insurance there might be advantages to bundling it together. Like Embrace, it has a good multi-pet discount, lots of price point options, and excellent coverage, plus a robust wellness rewards program. There are two main programs, an accident-only plan and an accident and illness coverage plan. The accident coverage plan doesn't have a maximum enrollment age, but pets must enroll before 14 for illness coverage.
Multi-pet discount of 10%
Lots of deductible, reimbursement, and payout options
Excellent coverage
Wellness Rewards Program
Few reasons to choose over Embrace
Pricier
Pets must enroll before 14 for illness coverage
---
8.

Healthy Paws
Healthy Paws rates high for its customer service and ease of use. Most claims are processed in 48 hours, and it has an easy-to-use app that makes filing a claim easy. Customer service is known for its quick response rates as well. There is a ton of customization available, with coverage rates between 50% and 90% and low deductibles of $100–250. It is also fairly cheap, especially for younger pets, although prices do increase significantly as your pet ages and there are coverage restrictions on pets enrolled after six. The biggest drawback to Healthy Paws is that it is fairly limited in coverage, without any alternative or behavioral therapy, exam fee, or pre-existing condition coverage.
Fast processing (2 days)
Lots of price and coverage points
Fairly low prices
User-friendly app
No alternative or behavioral therapy coverage
No pre-existing condition coverage
No exam fee coverage
Restrictions on pets enrolled after six
---
9.

Progressive
Progressive is like USAA in that it doesn't do its pet insurance in-house; instead, they're partnered with Pet's Best. That means it is similar to Pet's Best when it comes to coverage options, processing times, and customer service. It is some of the cheapest coverage on the market, with accident-only plans often costing under $10 a month. It has three tiers of coverage: accident, accident and illness, and accident, illness, and wellness. It has many great filing options including direct pay but is slower to process claims, requiring 10–30 days.
Coverage through Pets Best with a few slight differences
Several coverage levels and options
Great price for coverage
Lots of customer support and filing options
Slower (10–30 day) claims processing
Few benefits over using Pets Best directly
---
10.

Nationwide
If you've got more than just dogs and cats in your home, Nationwide is a great option. They're also fairly cheap and process claims in about four days. They have plans for exotic pets and small pets that will help you keep all your critters safe and healthy. It is limited however, as dogs must enroll before 10 years old and it doesn't cover any hereditary, congenital, or pre-existing disorders. Some plans do cover behavioral therapies, though. One thing we don't love about Nationwide is that the customer service isn't the best, with many customers complaining that they need to fight for the coverage they're entitled to.
Lower price
Exotic pet insurance
Four-day claim processing
Behavioral therapies covered in some plans
Doesn't cover hereditary, congenital, pre-existing disorders
Enrollment cap at 10 years old
Many customer complaints
Payout limit by condition
---
11.

ASPCA

ASPCA has a comprehensive and customizable plan with a lot of options to get you started. It has great coverage of behavioral therapies, exam fees, and alternative therapies, and it includes some nice perks like covered microchipping. It also has an optional wellness plan. Deductibles range between $100 and $500 and reimbursement rates vary from 70% to 90%. If you choose reimbursements near the middle of their range, you'll get the most value compared to similar plans from other companies, but it is still on the higher cost side. The only thing that drags this company down in our view is the inconsistent customer service. We've seen a lot of complaints about unresponsiveness and slow claim processing that can take 30 days or more.
Covers behavioral therapies
Covers exam fees
Covers alternative therapies
Optional wellness plan
Includes microchipping
Lots of customization
Some customer complaints
Slow processing (30 days)
Not always best price
---
12.

Geico

Geico has an excellent policy partnered with Embrace insurance. Like Embrace, it has excellent coverage but at a slightly higher price. There is a 10% multi-pet discount and there are many different options for deductibles and reimbursement rates that make it easier to control your price. However, you can't choose the annual payout limit—Geico sets that for you depending on your pet and circumstances. One nice thing about this plan is that there's a 24/7 health support line where you can ask questions and find out if a vet trip is warranted. This is a great customer service move that saves you from needless trips to the vet.
Multi-pet discount of 10%
Lots of deductible and reimbursement options
Excellent coverage
24/7 health line
Few reasons to choose over Embrace
Pricier
Can't choose annual limit
Pets must enroll before 14 for illness coverage
---
13.

Pumpkin
Pumpkin is a newer pet insurance company, which means that it's pushing hard for customers but we have a hard time judging how it measures up when it comes to customer service and claim processing. They do have some great features like an easy online customer portal, but their service team has limited M–F hours and is closed on weekends. Their price varies, with big spikes for some breeds, and they offer a 10% multi-pet discount. Their plans are locked at a flat 90% coverage rate, but there is some flexibility with deductible and max payout.
10% multi-pet discount
Easy online customer portal
Higher prices for many breeds
New company without strong history
No flexibility in coverage amount (set to 90%)
No weekend customer service
---
14.

Hartville
Hartville Pet Insurance is a decent option for many pet owners, especially of younger, healthy pets. There is no upper age limit, but prices jump significantly with age starting at around five years old. They do have an optional wellness plan and coverage of exam fees and behavioral therapies, as well as several price points. They also have a flat rate accident coverage plan. They are slow to repay, sometimes taking 30 days or more, and have some customer service complaints about lack of availability.
No upper age limit
Optional wellness plan
Covers behavioral therapies and exam fees
Several price points available
Slow repayment (30 days)
Expensive for older dogs
Customer service complaints
No unlimited payout option
---
15.

Bivvy
If you are looking to save money on your pet insurance, Bivvy keeps things cheap and simple. They have a flat rate for all eligible pets—$14 a month in New Hampshire—so all ages, breeds, and sizes will cost you the same. However, that low price doesn't come with a lot of coverage. There are lots of hereditary and congenital conditions covered, but there are also lots of exclusions. Their reimbursement rate is only 50% and they have a maximum annual limit of $3,500 in New Hampshire, along with a $25,000 lifetime limit. This means that even though a lot of care is covered, you'll still have to pay a good chunk out of pocket.
Flat, low price
Covers many hereditary and congenital conditions
Optional wellness add-on
$3,500 annual limit and $25,000 lifetime limit
No customization
More exclusions
Only 50% coverage rate
Buyer's Guide: Choosing the Right Pet Insurance Provider in New Hampshire
What to Look for in Pet Insurance in New Hampshire
Your budget and your dog's needs will help you pick the best pet insurance, but there are lots of options available, and figuring out what you need will help you make the best choice. Here are some things to consider when deciding:
Policy Coverage
Coverage varies from company to company, with different types of care covered by different companies. Conditions that are covered and excluded also vary. Look at your dog's breed and health history to get an idea if you'll need care for pre-existing conditions, congenital conditions, or hereditary disorders. Also, check what's covered in terms of therapies, prescriptions, chronic illnesses, and exam fees. Sometimes, it might be cheaper to budget for preventative care instead of adding on a preventative care rider, while other times, it might save you money.
Customer Service & Reputation
Online reviews can be hard to judge when it comes to customer service because so many bad reviews might just be people looking for a place to complain. However, if you see the same complaints over and over again, that might show that there's a problem related to customer service. Also, consider your needs when it comes to customer service—do you prefer a company with text and email options available, or are you fine with a phone call? How important is 24/7 service to you?
Claim Repayment
Most pet insurance companies require you to pay for the initial vet care and then submit a claim for reimbursement. If your budget allows for large emergency expenses, that might not be a big deal. But if you can't afford to pay a thousand dollars and then wait for a check to come back, you'll want to find a company with a reputation for quick turnaround. There are many companies that will process most claims in under three days. This will help you keep your finances in order in the event of an emergency. Also, check whether they pay you back through a mailed check, direct deposit, or another means.
Price of Policy
Policy prices will depend on a lot of factors, especially the conditions covered, the deductible, and the reimbursement rates. Accident-only coverage is usually quite cheap, and in New Hampshire, it is often as low as $10 a month. On the other extreme, a more comprehensive plan with high reimbursement rates might cost you $125 a month or more. Your dog's age and breed will also have a big impact on price. Consider what you're likely to need and how much risk you're willing to live with when deciding how much you're willing to pay.
Plan Customization
Many companies let you customize your plans by changing your reimbursement rates, the maximum payout, and deductible to alter the price. You can also see added riders or add-on plans that add coverage in areas that aren't covered by the standard plan, like wellness care and exam fees. These can help you find a plan in your budget and give you some flexibility as to what coverage is needed.
FAQ
What Are Deductibles, Maximum Payouts, and Reimbursement Rates?
When paying for vet care, the amount you'll pay out of pocket depends on three things—your deductible, maximum payout, and reimbursement rate (sometimes just called a coverage rate). You have to pay your full deductible before your insurance pays for anything. This amount is often between $100 and $1,000, with a few exceptions. From there, you and the insurance company split the cost. The amount your insurance pays depends on the reimbursement rate. Most often, they pay 70–90% depending on the plan you choose. If your vet care costs are extremely high, you might hit the maximum annual payout, which is usually $5,000 or higher. Once your insurance has given you that amount, you're on the hook for any more bills that year.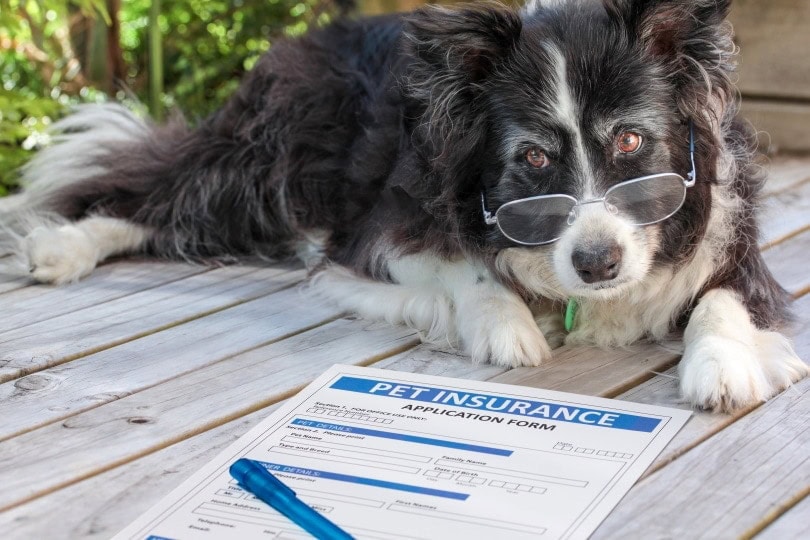 Can I Insure My Older Pet?
Most pet companies keep your pet on their insurance until death, no matter how old your pet is, but they do have caps for when you can enroll. Depending on the company, you might not be able to enroll senior pets, and the criterion varies from insurer to insurer. Ten and twelve years old are the most common cutoffs for insurance enrollment. Price also increases as your pet ages, with older dogs costing more.
How Do Companies Know if My Pet Has a Pre-Existing Condition?
Registering for insurance requires you to provide your pet's medical history and vet records. Many companies require a vet exam shortly before or after the policy is bought. Depending on the insurer, you'll have to provide records from the past twelve months or lifetime records for your pet. These will help assess your dog's health and what conditions will be considered pre-existing.
Which Pet Insurance Provider Is Best for You?
Although there's not a perfect company, there are quite a few that we love more than others. These reviews can help you narrow down your list. We chose Figo as the best overall insurance company, with great coverage, fast service, and good prices. If you want your dollar to stretch as far as possible, Lemonade was our favorite value choice, offering good service and much lower than average prices. And Trupanion was our premium choice, with a little higher costs but unbeatable coverage.
Conclusion
New Hampshire pet owners have a lot of choices when it comes to policy coverage, and it can be hard to narrow it down. But as you can see, once you have an idea of what you want, it's not too hard to start ruling things out. These fifteen companies will all give great coverage for some pets' needs, and we hope that these reviews will let you choose the plan that's best for you.
---