10 Best Pet Insurance Providers in Tennessee – 2023 Reviews
If you have pets, we highly recommend investing in pet insurance. This sort of insurance is vital for emergency vet bills and other unexpected costs that can potentially get between your pet and the treatment they need. Luckily, there are many great insurance options in Tennessee for you to choose from.
However, that doesn't necessarily mean that all of these pet insurance companies are best for every pet. Some of them don't cover certain conditions, for instance. Others have specific plan options that you may or may not need. It depends on your particular situation and needs.
Luckily, we've sorted through some of this confusion for you and reviewed 10 of the best pet insurance plans in Tennessee. While a single plan likely won't be best for everyone, you should find the best plan for you in our reviews below.
A Quick Glance at Our Favorites of 2023
Rating
Image
Product
Details

Best Overall

Spot

Many plan options
Unlimited coverage option
No maximum age
Click to Get Quote

Lemonade

Inexpensive
Three wellness riders
Many discounts available
Click to Get Quote

Trupanion

Covers breed-specific conditions
Many add-on options
Range of deductible options
Click to Get Quote

Fetch

Comprehensive coverage
30% coverage deduction
Covers supplements, alternative therapies, and boarding fees
Click to Get Quote

Embrace

Mobile app
Short waiting periods
Decreasing deductibles
Click to Get Quote
The 10 Best Pet Insurance Providers in Tennessee
1.

Spot Pet Insurance – Best Overall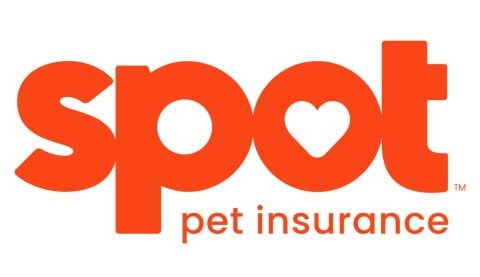 Spot Pet Insurance is our favorite for a few different reasons. Firstly, there is no maximum age for enrollment. This is great, as it means that your pet will stay covered no matter how old they are. However, prices do increase as your pet ages, which is something to keep in mind.
This company offers an accident-only plan and an accident-and-illness plan. The former plan is cheaper, but it covers less. We recommend the complete plan, as illnesses can be just as expensive as accidents. You can select coverage options ranging from $2,500 to unlimited.
We love that the base insurance plan covers vet exam fees, which is a strangely difficult-to-find feature. It also covers prescriptions, including some prescription pet food. Alternative therapies and rehabilitation are also covered. However, the base plans don't cover wellness. You'll need a separate rider for this purpose, of which Spot offers two.
With that said, this company only covers cats and dogs. Therefore, if you have an exotic pet, you'll need to look elsewhere for insurance.
Many plan options
Unlimited coverage option
No maximum age
Discounts for additional pets
Exam fees are covered
Only covers cats and dogs
---
2.

Lemonade
Lemonade is widely considered cheaper than most other insurance plans out there. Therefore, if you're looking for a budget option, we highly recommend taking a look at Lemonade. Furthermore, you can also get further discounts by bundling together multiple pets, making annual payments, or buying multiple insurance plans.
The company covers most veterinary expenses for cats and dogs that result from unforeseen circumstances, like an illness or accident. This includes diagnostic tests, surgeries, medications, and emergency fees.
You can also choose from three different wellness plans, which cover exams, blood tests, and dental cleanings. You can also get the extended package that covers vet fees and physical therapy. Of course, these add-ons cost extra.
However, this plan doesn't cover exotic pets. Therefore, you'll have to look elsewhere for lizards, birds, and other pets.
Inexpensive
Three wellness riders
Many discounts available
Covers most emergency vet expenses
Doesn't cover exotic pets
---
3.

Trupanion
Trupanion is one of the most expensive options out there. However, there are still a lot of reasons to go with this insurance company. The standard plan covers breed-specific conditions, congenital defects, accidents, and illnesses. Therefore, you're getting a lot more coverage than with other plans. You can also get an add-on that covers any damage your pet might do to someone else's property, boarding fees if you get hospitalized, and alternative therapy.
Therefore, while this policy is more expensive, you do get a lot more coverage, especially if you choose the add-ons. Trupanion doesn't cover exam fees, though. They also don't cover exotic pets.
They have a wide range of plan options. Their deductibles range from $0 to $1,000. However, the lower the deductible is, the higher your monthly premium will be. Trupanion doesn't have any coverage limits ever. Therefore, you won't have to worry about a huge accident costing you thousands.
Trupanion also pays some vets. However, the vet has to have the Trupanion software and file a claim online.
Covers breed-specific conditions and congenital defects
Many add-on options, including property protection and boarding fees
Range of deductible options
No coverage limits
Expensive
Doesn't cover exotic pets
---
4.

Fetch
Fetch is a newer pet insurance company. They offer a single, comprehensive plan for accidents and illnesses. There is no wellness rider, so it doesn't cover any preventative care. However, their plan is extremely comprehensive. They offer coverage for many things that other insurance companies do not. For instance, they cover sick vet exam fees, supplements, and boarding fees. They will even reimburse you for advertising costs if your pet becomes lost or stolen (as well as a reward). They also have a virtual vet exam coverage option that requires no copay.
However, this company does offer an annual wellness visit for each pet to get coverage. Therefore, there is a bit more red tape you have to navigate to ensure that your coverage continues every year.
We love that Fetch provides many ways for you to save money. For instance, you can avoid certain fees by paying annually or quarterly. You can also earn a 30% discount on your premiums if you don't file any claims. They do not offer a multi-pet discount, though.
Comprehensive coverage
30% coverage deduction if you don't file a claim
Covers supplements, alternative therapies, and boarding fees
No exotic pet coverage
No Wellness plan option
Requires an annual vet wellness visit
---
5.

Embrace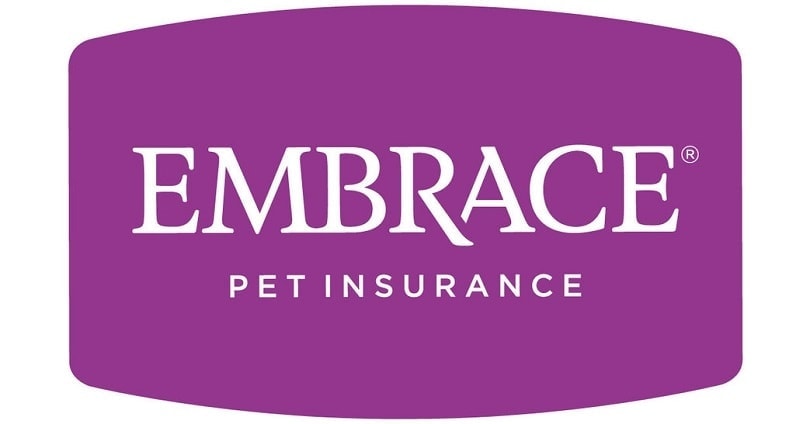 We decided to include Embrace on this list largely because of their short waiting period. For accidents, you only have to wait two days before your policy kicks in. Therefore, you get coverage faster, which could potentially save you a lot of money.
Embrace allows you to take your dog or cat to any licensed vet. There isn't a "network." Embrace doesn't cover preventative care. However, they do have a Wellness Rewards plan that covers routine exams, teeth cleanings, and similar maintenance. There is no exotic pet coverage, though.
We do like the Embrace mobile app, which is pretty easy to use. You can submit claims directly on the app, though you can also use email, fax, or mail. For every year that you don't submit a claim, they reduce your deductible by $50. They also offer a small 10% discount for multiple pets.
Mobile app
Short waiting periods (mostly)
Decreasing deductibles
You can see any licensed vet
No exotic pet coverage
6-month waiting period for orthopedic coverage
---
6.

Pets Best
Pets Best is well-known for having no age limits for enrollment. Therefore, even if your dog is very old, they can get coverage with Pets Best. They offer two main plans: an accident-only policy and an accident-and-illness policy. Because illnesses can cost just as much as accidents, we recommend the latter plan.
They also have the option of adding coverage for rehabilitation and vet exams. While this does cost more, it can save you tons of money (rehab can be extremely expensive).
The company offers many different plan options. You can choose from a range of annual limits, annual deductibles, and reimbursement rates. You can also file claims online or through the app, which allows you to get reimbursed faster.
There are tons of wellness add-ons, as well. For instance, the Routine Care rider provides reimbursement for vaccinations, microchipping, and flea prevention. You can select between two tiers of this program. The higher tier covers wellness exams and teeth cleaning as well.
No maximum age
Many plan options
Wellness add-on available
Easy-to-Use App
Accident-only plan has low coverage
Six-month waiting period for certain conditions
---
7.

Healthy Paws
If you've looked for pet insurance, you've probably seen Healthy Paws advertised. This company isn't the biggest, but they are absolutely one of the most popular. In many ways, this company makes insurance a bit simpler than other companies by offering fewer options. Their goal is to streamline the process and provide a plan that is suitable for nearly everyone.
For this reason, if you're feeling a bit overwhelmed, they may be a good option. However, you also have to remember that they may not provide you with the best options.
The company offers no annual, lifetime, or per-incident cap, which means that they will continue to pay no matter how expensive your dog's treatment gets. They also have a relatively short waiting period of only 2 weeks before coverage kicks in. However, they do have a 12-month waiting period for hip dysplasia.
Claims are typically fast and take only 10 days to be processed (and another 24 hours for the payment to go through). All claims are filed on their app, which is pretty straightforward to use.
No coverage limits
Straightforward plan options
Easy-to-Use mobile app
Administration fee to set up an account
12-month waiting period for hip dysplasia
---
8.

Nationwide
Nationwide is a national insurance company that is best known for its car insurance and home insurance plans. However, they recently started offering pet insurance, as well. Their plans are a bit more expensive than most. Still, many people like them because there is a degree of trust that goes with the name.
They're a very large insurance company, so they tend to know what they're doing.
In total, this company offers four major plans. A Wellness plan covers things like vaccinations, exams, and blood tests not related to illness. The Major Medical plan is the company's accident-and-illness plan, covering prescriptions, surgery, and hospitalization. The Whole Pet plan covers everything the Major Medical plan does, but it also includes a few additions like supplements.
Unlike most plans, they offer an Avian & Exotic Pet Plan, which provides coverage for many exotic pets. You can even get coverage for goats.
However, all of their plans have a coverage limit, though this depends on the exact plan you choose. Some even have a per-incident limit, which can severely limit the amount of money you save.
Furthermore, they have an enrollment age limit of ten years, which is considerably younger than most.
Offers coverage for exotic pets
Has many plan options
Doesn't exclude all pre-existing conditions
Expensive
Benefit limits
10-year age limit
---
9.

ASPCA Pet Health Insurance

ASPCA is a trusted organization that only recently started offering health insurance. They offer plans for a wide variety of animals, including horses. Therefore, depending on the pet you own, they may be your only option.
This company offers a few plan options, including an accident-and-illness option and an accident-only option. They cover most conditions, including breed-specific conditions and hereditary health problems. You can even get reimbursement for stem cell treatment, holistic care, and behavioral therapy. Therefore, their coverage is immense.
They also don't permanently exclude many pre-existing conditions. If the condition is considered "cured" for 180 days, they no longer consider it pre-existing. They also don't have an upper age limit.
With that said, they do have annual coverage limits for all their plans. Furthermore, it can take over a month for a claim to be processed, which means you may be waiting a long time for reimbursement.
Offers coverage for many animals
Pre-existing conditions aren't permanently excluded
Wide-ranging coverage
Claims may take up to a month to process
Annual coverage limits on all plans
---
10.

Figo
Figo insurance may be at the bottom of this list, but it may still be a good option in some circumstances. They have many plan options, which means that you can choose exactly what deductible and reimbursement options you want. They also offer additions to your policy, such as coverage for wellness exams and vaccinations.
You can select a coverage limit, as well. There is an unlimited annual benefit option, as well as a $5,000 to $10,000 coverage limit. These highly customizable plans can be a bit overwhelming in some situations, though.
This insurer reimburses claims fast. They usually deal with claims within 3 days, and they also provide 24/7 access to vets.
Their policies cover just about everything, including surgeries, dental illnesses, cancer treatments, and specialists. Figo doesn't cover pre-existing conditions, though, but this is extremely common in pet insurance companies.
No caps on the condition type
Fast settlement time
May cover some pre-existing conditions
Not everything is covered
No exotic pet coverage
Buyer's Guide: Choosing the Right Pet Insurance Provider in Tennessee
There are several things to consider when finding pet coverage in Tennessee. No one plan is suitable for everyone, so you do have to take into account your situation, dog, and needs. Some people may want lots of coverage with a low deductible, while others just want coverage in the case of a serious emergency.
Policy Coverage
Different policies cover different things. Some may cover vet exam fees, for instance, while others do not. Don't assume that all plans are the same, even if the company claims that they are comprehensive. Before you get coverage, be sure that you check the plan's restrictions. Some plans may have restrictions on certain conditions, such as hip dysplasia. If your dog is prone to hip dysplasia, this could be a serious problem.
Some common exclusions include pre-existing conditions. However, not all plans disclude these conditions forever. Some companies will cover conditions your dog has displayed before if they were previously "cured" or didn't have symptoms for a specific amount of time.
For instance, if your cat has diabetes, but then loses weight and doesn't need treatment for an extended period, some companies will eliminate it from the "pre-existing" list. However, others will never include diabetes again.
Customer Service & Reputation
Customer service is a vital consideration for a pet insurance company since you'll probably deal with customer service at least once. When you file claims, you'll likely deal with customer service to some extent. Therefore, it is vital that the customer service department is helpful and easy to deal with.
Luckily, most companies on this list have good customer service departments. Many also have mobile apps and easy ways to file online, which means that you likely don't need to deal with customer service all that often.
Claim Repayment
As you might imagine, an insurance policy isn't very useful if the company doesn't pay any of your claims. Some customers report that certain companies will do anything to get out of claims, including leaning on the "pre-existing conditions" policy a bit too much. For instance, one customer reported that coverage for their dog's broken leg was turned down because of an ear infection their dog had years prior.
Therefore, the speed and frequency that the company actually pays claims are important.
Since most policies reimburse your expenses, it is also essential that the company processes claims quickly. You don't want to be without reimbursement for months.
Price Of Policy
Of course, most pet owners are concerned about the premium of the policy, as well. You likely have a budget you need to stay under, even if it isn't a particularly strict budget. Keep in mind that you can often raise the deductible and lower the amount of coverage to save money. However, if your dog ends up with an illness, you'll end up paying more out-of-pocket.
Therefore, we recommend considering what you're really looking for. If you have no money saved up to pay for emergency vet bills, you may want a plan with a low deductible (and a higher premium). However, if you have a few hundred dollars saved up for vet bills, you could choose a higher deductible (and a lower premium) to ensure that you are covered for expensive treatments that are out of your range.
Plan Customization
If you already know the sort of plan you want, then you probably need to go with a company that provides lots of customization options. The ability to adjust your annual coverage limit, deductible, and other options allow you to get exactly what you want. If you're comfortable adjusting these sliders, then more options are usually better.
With that said, lots of options can be a bit overwhelming. Therefore, more options aren't always better. Instead, you may want a plan that is already optimized to work for most people.
If you're already feeling overwhelmed by all the pet insurance options out there, having tons of options may not be helpful.
FAQ
What is the very best pet insurance for dogs in Tennessee?
The best pet insurance will probably vary a bit from person to person. What works for one person may not work for another. For instance, many plans have a maximum age that they enroll pets. Therefore, if you have an older dog, you must select a company that accepts them. However, if you don't have an older dog, this probably doesn't concern you—and you can pick a plan with a lower maximum age.
Generally, we highly recommend looking at multiple options and even getting quotes. Different companies cost differently in different geographical areas, as your premiums are often based on where you live.
How much is pet insurance monthly on average?
Usually, most pet owners pay between $30 to $50 a month for pet insurance coverage. However, there are a lot of variables involved. Your pet's age, species, and breed will determine the cost. Those who live in cities can also expect to pay more, as vet costs are often higher.
You can often get a quote without putting in any payment information, which we highly recommend that you do. Different companies will weigh certain things heavier than others, such as your geographical area and the breed of your pet.
What the Users Say
Usually, the biggest complaints involving pet insurance companies have to do with exclusions the pet owner didn't realize were excluded. For instance, a pet owner may not realize that there is a 14-day waiting period, only to take their dog to the vet and realize later that they weren't covered.
For this reason, we highly recommend taking a very close look at what the policy includes and excludes. The last thing you want to do is be surprised when something isn't covered. Many companies don't shove their exclusions out there, for obvious reasons, so read the fine print.
Furthermore, other negative reviews involved certain companies not paying claims for less-than-clear reasons. Often, they may not approve certain treatments for certain conditions, while your vet claims that is the usual treatment option. Other times, they may link two otherwise unconnected illnesses and claim that they are pre-existing.
Therefore, you should always read reviews of how often the company actually pays claims.
Which Pet Insurance is Best for You?
There are several pet insurance companies out there, which means that you have more options than only a few years ago. Which option is best for you will largely depend on your pet, your needs, and your location. In Tennessee, different companies weigh your location differently than others. One may double premiums in cities where vet insurance is expensive, while others may not raise it much. Therefore, you should always get multiple quotes.
You should also consider whether the company has the plan options you're looking for. If you want wellness coverage, you'll want to choose a plan that offers that. If you have many pets, look for multi-pet discounts. Some companies also offer special discounts, such as military discounts. If you qualify for these, you should probably look for companies that include them.
Conclusion
We prefer Spot pet insurance, as it should work for most pet owners in Tennessee. It isn't terribly expensive, but it has great coverage and many options. However, Lemonade is the cheapest option for most pet owners. Therefore, if you're looking for a cheap option, we recommend this company.
See also: 10 Best Pet Insurance Providers in Missouri — Reviews and Top Picks
---
Featured Image Credit: Ekaterina_Minaeva, Shutterstock