17 Pet Insurance Statistics & Facts to Know: Market Size & Current Trends (2023 Update)
Note: This article's statistics come from third-party sources and do not represent the opinions of this website.
Many pet owners treat their animals as members of the family. Their health and wellbeing are particularly important, which has led to a growth in pet care over the last 10 years. But with the high cost of veterinary services, some families can experience financial hardship due to their pet's medical bills. In extreme cases, families may be forced to surrender their beloved pets because they can't afford the necessary treatment for them.
Pet insurance can help your pet get the care that they need without causing financial distress. To learn more about pet insurance and how it works, read on for the top 17 pet insurance statistics and facts in this year.
The 17 Pet Insurance Statistics
Pet Insurance Market Trends
1.

The global pet insurance market exceeded $6.9 billion in 2020 and is expected to grow over 7.7% by 2027.
(Global Market Insights)
The pet insurance market is partly seeing this growing demand due to an increase in veterinary expenses. Pet insurance can reduce the burden of these expenses. Other reasons for this growth include an increasing number of pets being adopted in recent years and more pet owners learning that pet insurance is even an option.
---
2.

By 2025, the global pet insurance market is expected to reach over $10.2 billion.
(Global Newswire)
Pet owners are finding peace of mind with pet insurance that helps them cover vet bills for illnesses, burns, car accidents, broken bones, toxin ingestion, animal bites, and more. Knowing that their animals can receive life-saving treatment whenever it's necessary is a contributor to the market expansion.
---
3.

The United States saw 3.9 million pets insured at the end of 2021, which was a 28% increase since 2020.
(Insurance Information Institute)
The pet insurance industry in the United States is worth a total of $123.6 billion, which is up 19% from 2020.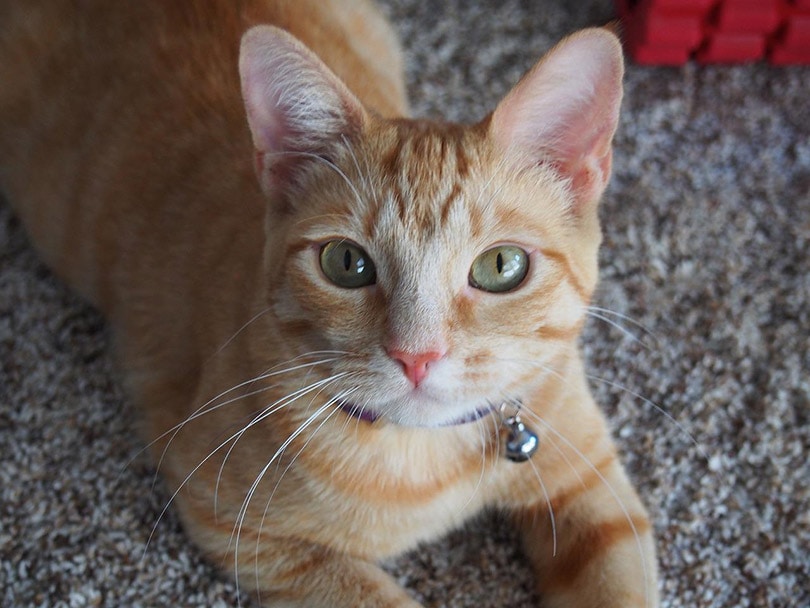 ---
4.

Over the past 4 years, the pet insurance industry in the United States more than doubled, with sales exceeding $2.83 billion by the end of 2021.
(NAPHIA)
Pet owners are becoming more concerned about their pets' health, purchasing more expensive, high-quality food and keeping up with veterinary care.
Pet Insurance History
5.

The first dog to ever be insured in the United States played Lassie on TV in 1982.
(DVM360)
The company that insured this dog was Veterinary Pet Insurance, which is now known as Nationwide Pet Insurance.
---
6.

The first pet insurance policy was written in 1890 by Claes Virgin of Länsförsäkringar Alliance and primarily covered horses and livestock.
(The Insured Pet)
The first dog received insurance coverage in Sweden in 1924.
---
7.

The COVID-19 pandemic helped the pet industry grow 26% from 2019 to 2020.
(NAPHIA)
During the pandemic, pet owners are spending more time at home due to stay-at-home orders and being able to work from home. This has helped them create closer bonds with their pets and improve owner-pet relationships. New pet purchases and adoptions have also reached record levels, with many people choosing to get a pet for company during the pandemic.
---
8.

There are 25 companies that make up the pet insurance marketplace in the United States.
(NAPHIA)
Several of these companies market or underwrite white-label or co-branded products.
Pet Insurance Statistics Today
9.

More than half of the households in the United States own a pet, equaling 70% or 90.5 million homes.
(APPA)
Of these homes, 69 million own a dog. This number is also up from 1988, when only 56% of households owned a pet.
---
10.

Pet insurance premiums in Canada totaled $313.4 million in 2021.
(NAPHIA)
This volume was up 28.1% from the previous year.
---
11.

The average cost of pet insurance premiums each year is $585.40 for dogs and $349.94 for cats.
(NAPHIA)
This cost will vary depending on what coverage plan you choose. Accident-and-illness policies are more expensive than accident-only ones.
---
12.

In the United States, California has the most insured pets at 19.2%.
(AP News)
In Canada, most of the insured pets are in Ontario at 38.9%.
---
13.

California, New York, Florida, New Jersey, and Texas represent over 45% of the pet insurance policies in the United States.
(365 Pet Insurance)
The state with the highest percentage of pet owners is Wyoming at 72%.
---
14.

Millennials are the largest group of pet owners at 32%.
(APPA)
Millennials are more likely to obtain a pet, especially during the COVID-19 pandemic. They also use subscription pet care supply services more than their older counterparts.
---
15.

In the United States, dogs make up the larger group of insured pets at 82%, while 18% are cats.
(Insurance Information Institute)
This statistic could have something to do with the fact that 69 million U.S. households own dogs, while only 45 million own cats.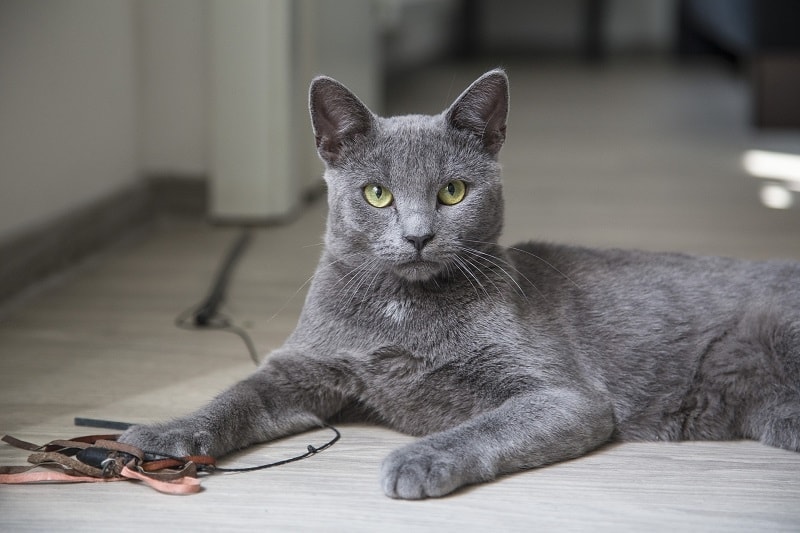 ---
16.

The five most common pet insurance claims in 2021 were for skin issues, gastrointestinal issues, ear infections, seizures, and urinary tract infections.
(PR Newswire)
These issues affect both dogs and cats, many of them arising unexpectedly. These surprise expenses are at least partly able to be covered by pet insurance.
---
17.

Every 6 seconds, a pet owner receives a vet bill over $1,000.
(NBC News)
Since such costs can arise without warning, pet owners with pet insurance cab enjoy the peace of mind of knowing that they won't have to put themselves in financial distress to afford veterinary bills.
If you are looking for the best pet insurance, we recommend looking at a few different companies to compare policies and find the one that best fits your needs. Here are few of the top-rated pet insurance companies to help you to choose:
Top Rated Pet Insurance Companies:
Frequently Asked Questions
What Is Pet Insurance?
Pet insurance covers a pet's medical expenses for accidents, injuries, and illness. Unlike health insurance for people, this insurance works by reimbursing part of your veterinary bills. You are responsible for the entire cost up front. Once you file a claim and it's approved, you will receive money back.
There is usually a waiting period before the policy is active, as well as a deductible that needs to be met before you can file a claim. The amount of the deductible will vary with each company and policy that you choose. You can select accident-only, accident-and-illness, or comprehensive policies, depending on what you'd like covered for your animal.
Some pet insurances will cover routine vaccines, yearly blood tests, and other diagnostic tests as part of a wellness plan to keep your pet healthy. You'll get reimbursed yearly even on routine procedures, depending on your chosen plan. (Money)
How Much Is Pet Insurance?
The cost varies, but on average, you can expect to pay monthly premiums of $49.51 per dog and $28.48 per cat. This cost is the average of insurance with accident and illness coverage. (Money)
Does Pet Insurance Cover Pre-existing Conditions?
Usually, pet insurance does not cover pre-existing conditions. Each company may have its own rules for what qualifies as a pre-existing condition, you may need to do a bit of research to select the right plan. In some cases, acute conditions are considered cured if the pet is symptom free and receives no treatment for the condition for 180 days. If the condition develops again after this period, it may be considered a new condition by your pet insurance and is therefore covered. (ASPCA Pet Health Insurance)
How Do I File a Claim for Pet Insurance?
Unlike human health insurance, you can bring your pet to any licensed veterinarian when you have pet insurance. You are not limited to a network. Pet insurance even covers emergency vet treatments.
After the visit, you will pay your bill in full. Once you have your invoice and receipt, you can go home and file a claim with your insurance. This typically involves filling out a form and sending it in, either via mail, email, or fax, along with your invoice that shows the treatments that your pet received and the bill amount.
Once your claim has been reviewed by the company, they will contact you to inform you whether it's been approved or not and if so, for how much. You will be reimbursed by check or direct deposit. (Policy Genius)
Is Pet Insurance Worth Having?
If your pet becomes injured or needs emergency surgery, the bill for these incidents could cost several thousand dollars. If paying a surprise bill for this amount would be difficult to do, pet insurance could be worthwhile. You pay a premium each month, but it'll pay off when you need it to.
Pet insurance can also give you peace of mind as a pet owner. If the unexpected should happen, you can at least be sure to get some of your money back. If your pet is young and healthy, your monthly premiums will be on the less-expensive side.
Pet insurance is not worth it if you don't want an extra bill each month and would rather try to save for a potential veterinary emergency or if paying an expensive bill would not be a hardship for you. You also may not feel that you'd ever use pet insurance and don't want to pay something for nothing. (NerdWallet)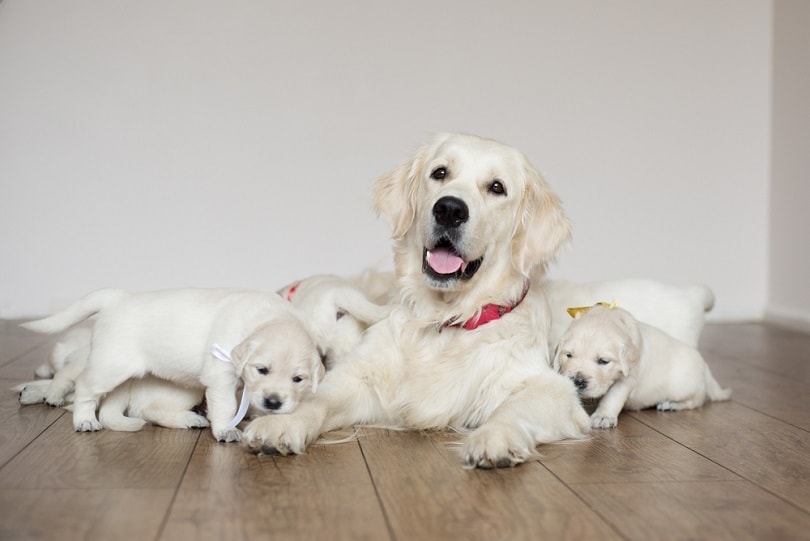 Conclusion
Pet insurance can be financially beneficial if you choose the right plan for your pet. Do your research to find the best plan that will work with your pet's age, health, and medical needs. This way, you can be sure to provide your pet with the medical care that they need without letting the high cost be a roadblock.
We hope that you've enjoyed these facts about pet insurance and learned a little more about how it works and what it covers.
See also: 
---