10 Shocking Pet Obesity Statistics & Facts: Updated In 2023
Note: This article's statistics come from third-party sources and do not represent the opinions of this website.
Like poverty, obesity is a cycle that's difficult to crawl out of once you're there. Dogs and humans who are overweight often suffer from health issues that make work and exercise challenging—which furthers the risk of obesity. Food and lifestyle changes must be implemented diligently to prevent and treat obesity. As research continues to reveal more links between obesity and a lesser quality of living, it's important to fight back against obesity as if your pet's life depends on it. In fact, studies have shown that in many ways, it may. Keep reading for 10 shocking pet obesity statistics and facts and what you can do if your pet suffers from obesity.
Top 10 Pet Obesity Statistics
What Is Obesity?
1.

Obesity is defined as being 20% or more over a healthy body weight.
(Banfield)
If a dog or cat weighs between 10-20% more than they should, they are considered overweight. It's estimated that close to half of American pets are overweight, with a smaller percentage of those pets being classified as obese.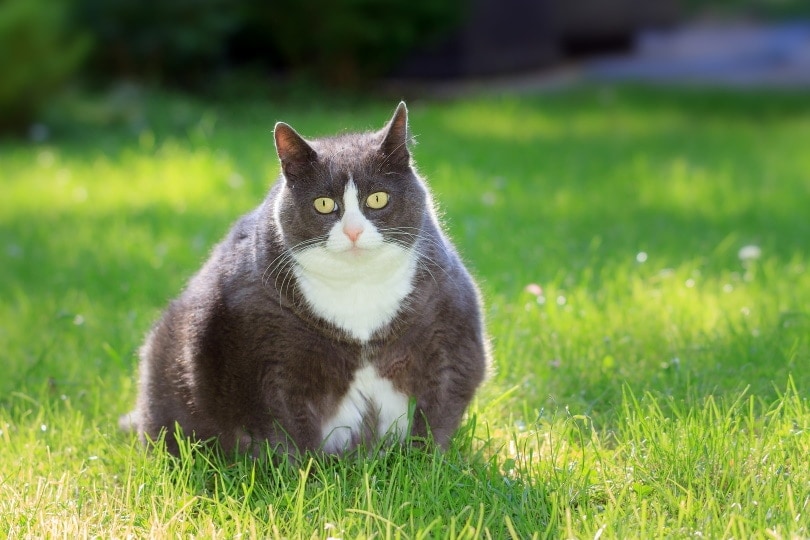 How Many Pets Are Obese?
2.

25-30% of the overall dog population is obese.
(VCA Animal Hospitals)
1 in 4 dogs in the United States are considered obese, and around half are at least 10% overweight. Obesity rates rise with age. In middle aged and senior dogs, the obesity rate was 40-45%.
---
3.

The number of pets considered overweight or obese has doubled in the last decade.
(Banfield)
Although many blamed the pandemic, research showed that obesity rates had been rising long before lock down restricted their physical activity and gave them 24/7 access to their doting pet parents. Of the patients visiting Banfield Animal Hospitals, overweight dogs grew from 16% in 2011 to 34% in 2020. Cats were even worse, climbing from 18% to 38% in a mere decade. The percentage of overweight pets has more than doubled, which is a major cause for concern.
---
4.

64% of Pugs are obese, making them the most obese breed.
(American Animal Hospital Association)
While the wrinkles in the Pug's face are hereditary, the rolls around their stomachs aren't. Pugs are statistically the most obese breed. Their avid affection for food coupled with their low levels of energy create the perfect combination for a rather rotund couch potato.
---
5.

Pets with overweight owners are twice as likely to be overweight themselves.
(Earth)
Interestingly, pet parents who didn't view obesity as a disease were more likely to have obese animals than those who considered being overweight as a health crisis. European studies showed that obese pet owners were more likely to have obese pets, which suggests that they share their food and lifestyle. In general, dogs are seen as a weight loss solution since they require frequent exercise and encourage elevated mood levels, which can serve as motivation.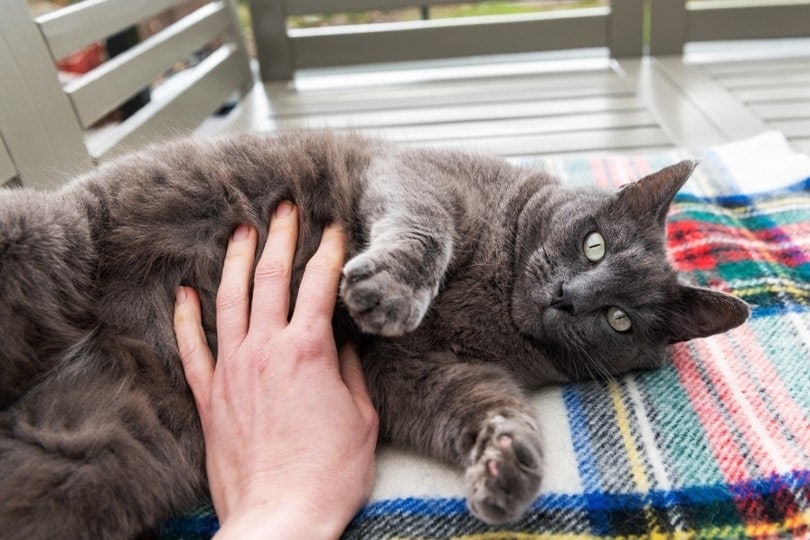 ---
6.

Minnesota has the highest dog obesity rate in the United States at 41%.
(World Atlas, The Hill)
The long stretch of winter in Minnesota might be partially to blame for the high rates of dog obesity. Months of snow and ice can make it difficult for dogs to go outside and exercise as often as they need to. Based on this, we would think that Minnesota would be the most obese state for humans, too, but it's not even in the top ten. West Virginia currently holds onto the title for humans, followed by Mississippi.
---
7.

Up to 63% of cats are overweight or obese.
(Purina Institute)
Almost two thirds of cats are overweight or obese, making them America's fattest pet. This is a major concern because the negative health effects induced by obesity affects cats more than dogs. For example, overweight cats are nearly 7 times more likely to be diagnosed with skin conditions, compared to 4 times as likely for overweight canines.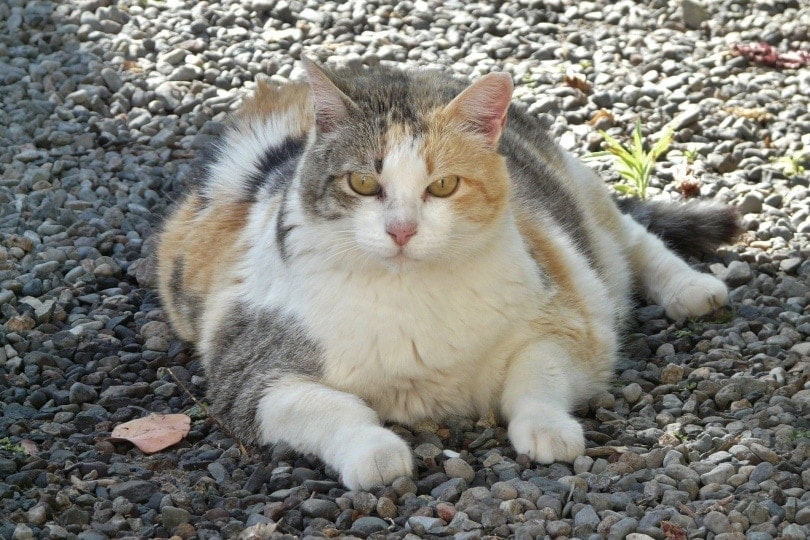 ---
8.

Overweight cats are 4 times more likely to develop urinary issues than felines who weigh a normal amount.
(Banfield, Feline Nutrition)
Painful urinary stones commonly afflict cats, especially elderly felines on dry food diets. Unfortunately, being overweight increases their risk of developing urinary issues such as these by 400% compared to felines at a healthy body weight.
---
9.

Sterilized dogs and cats are 3 times as likely to become obese than intact males and females.
(Earth, University of Guelph, Morris Animal Foundation)
If you sterilize your animal, they are almost guaranteed to become obese unless you make changes with their diet. The Morris Animal Foundation Golden Retriever Lifetime Study found that spayed and neutered dogs were 50% to 100% more likely to become obese than intact canines. These figures stayed consistent regardless of the age they were castrated.
Male cats in particular are at an especially high risk of obesity after neutering. Even though they only need 70-80% of the calories they consumed before surgery, the hormonal changes actually make them crave food more than ever. It's important to talk to your vet about how to control the weight gain in your cat or dog if you decide on the surgery.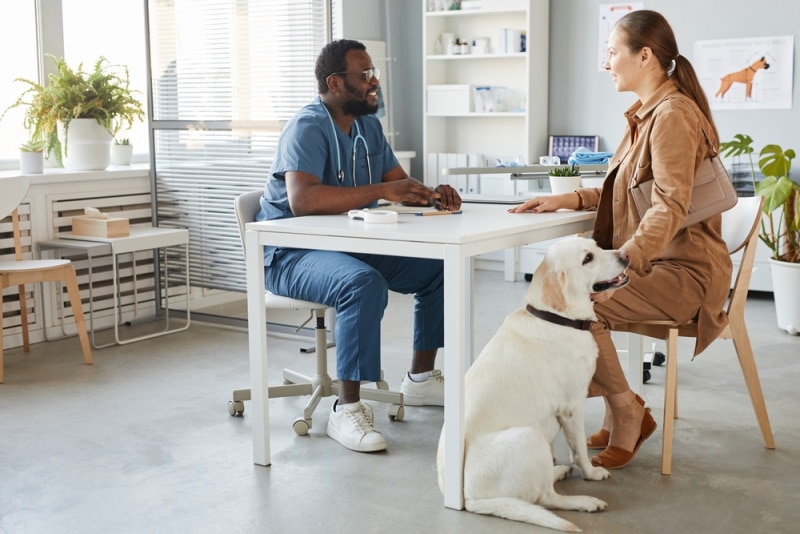 ---
10.

Obesity can decrease life expectancy by up to 2.5 years.
(AVMA)
Not only does obesity reduce your pet's quality of life, but research conducted by Banfield Pet Hospital reveals that it may cut their years short. Obesity exposes your pet to a host of diseases, such as diabetes. Illnesses can decrease your pet's physical health, making it more difficult to keep up with the exercise that they need to improve.
FAQ
Why Does Pet Obesity Matter?
The extra pounds put more weight on your pet's health than their appearance. We think our pets are the most adorable animals in the world, even if they're considered obese. However, allowing your cat or dog to stack on the pounds puts them at high risk for devastating health issues, such as heart disease, arthritis, and diabetes. In the end, it might even take years off their life. Even though it might be hard to discipline your pet, helping them lose the fluff by gently declining to give them a gluttonous number of treats shows them more love than stuffing them full of extra calories.
Is Pet Obesity a Global Crisis?
Since the United States struggles with obesity more than any other country in the world, you might believe that our pets also have a monopoly on extra weight. However, a 2018 report from the UK reports similar numbers to ours. An estimated 51% of dogs and 44% of cats are overweight or obese. Interestingly, it seems more common for dogs to be overweight than cats, whereas the opposite is true in the US. (Britannica, UK Pet Food)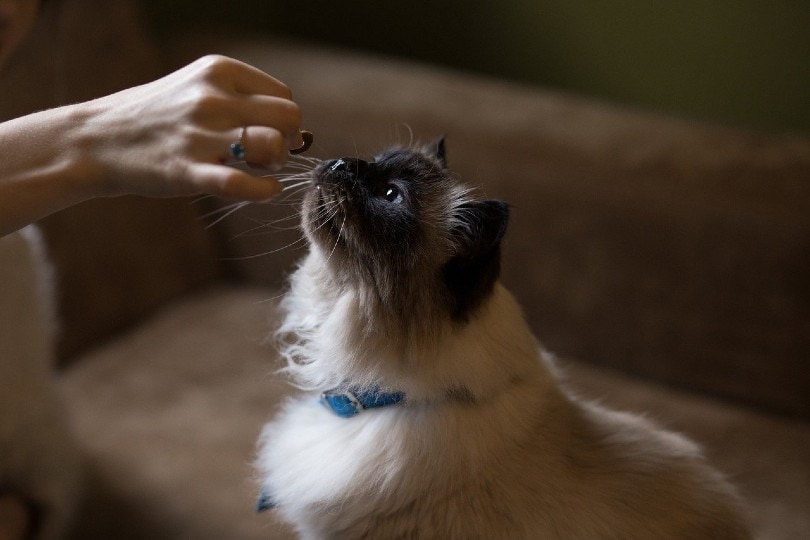 How Can I Help My Pet Lose Weight?
Obesity is a complex condition that's usually caused by ingesting an excessive amount of food without adequate exercise. Treats and table scraps are some of the biggest risks for obesity, so watch what you slip your dog under the table. Remember, your pet's food is formulated to meet their nutritional requirements, so they really don't need more than a bite of extra snacks.
Conclusion
Since obesity is such a weighty issue, it's worth spending some time researching risk factors and talking to your vet about ways to prevent the problem in your pet. Ask your vet what your dog or cat's ideal weight should be and put them on the scale regularly to make sure they're staying at a healthy number. Making sure your pet receives adequate exercise and limiting their intake of treats and scraps should help them curb the extra fluff and stay healthy. Remember, the goal isn't about achieving a specific number or improving their already adorable appearance. Rather, you want your pet to live a long and happy life, and that's best accomplished when they're feeling good.
See also: National Pet Obesity Awareness Day: When Is It & How Is It Celebrated?
---