PetSmart Pets Hotel Review 2023: FAQ, Pros & Cons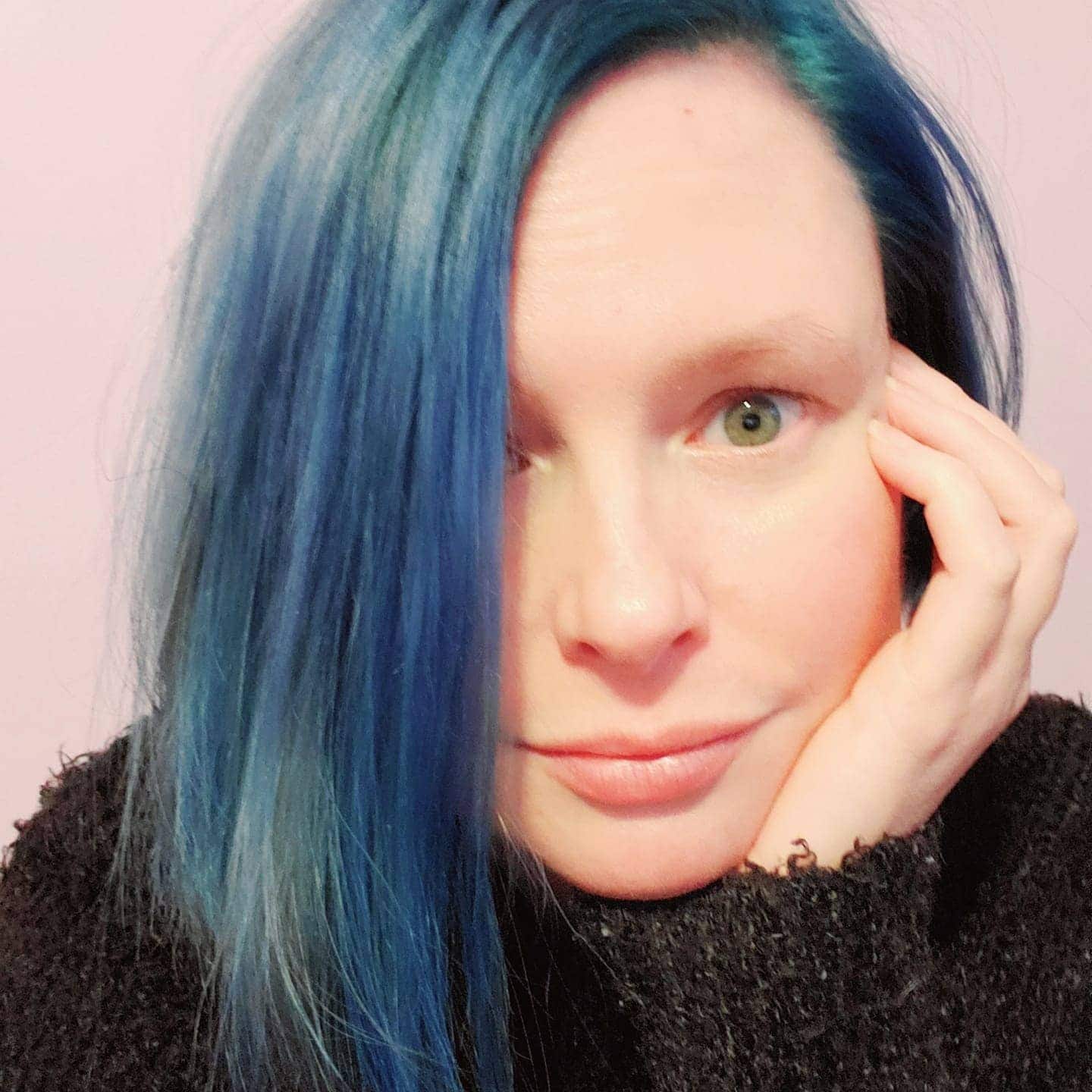 Review Summary
Our Final Verdict
We give PetSmart Pets Hotel a rating of 4 out of 5 stars.
If you're a pet parent who needs to travel, chances are you won't be able to bring your pet with you. That means figuring out a boarding situation for them—so why not try a pet hotel?
You're likely familiar with PetSmart, as it's a well-known pet supply store chain with around 1,500 stores in the U.S. The stores are fairly easy to find no matter where you live, and now the brand has decided to add boarding facilities in their stores in certain areas—the PetSmart Pets Hotel. Currently, there are around 70 of these hotels attached to stores.
Boarding your pet with a PetSmart Pets Hotel has its advantages. It's simple to book a stay with them since you can use the PetSmart website to find one near you, check availability, and make a reservation. Plus, with your pet staying at this hotel within the store, it means they are guaranteed regular interaction with the staff, access to vet care 24/7, and even ventilation systems that are species-specific!
There are downsides, too, of course. One is that PetSmart Pets Hotels don't have outdoor time, so play and exercise are more limited than in other boarding facilities.
PetSmart Pet Hotel – A Quick Look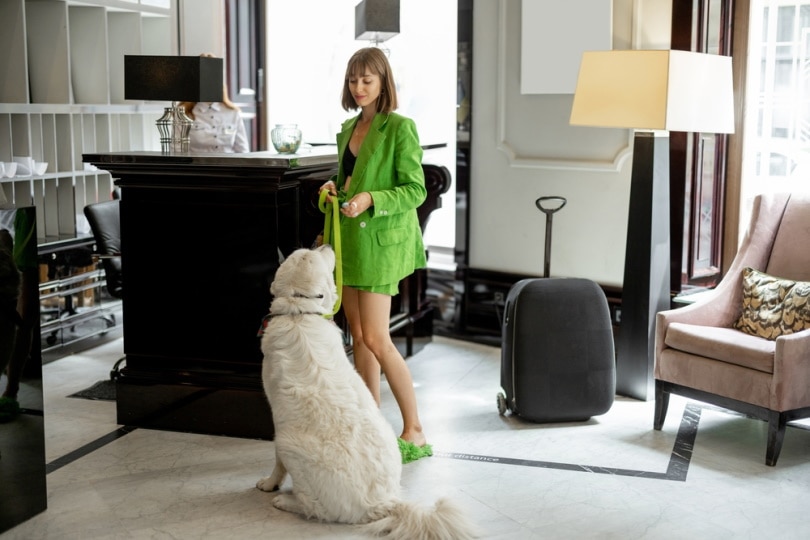 Separate areas for cats and dogs
24/7 vet care
Climate-controlled
Plenty of packages and options available
Might not be a hotel near you
No outdoor playtime
Dogs go to the bathroom inside
Some breeds may not be allowed
Specifications
Pets are required to be up-to-date on DAPP, Bordetella, FVRCP, and rabies vaccines to stay
Pets must be flea and tick-free
Pets must be older than four months
Some pets might not be allowed to stay, dependent upon PetSmart's discretion
It's recommended you bring your pet's own food (otherwise, there is a charge for mealtimes)
Will give your pet medication as long as they are in original, labeled packaging
OTC meds are only given if accompanied by a dosing recommendation from a vet
Packages and add-ons are available and should fit the majority of budgets
Packages & Add-Ons
Other than the three room types you can choose from—private, standard, and kitty cottage—the PetSmart Pets Hotel offers several packages and add-ons to help make your pet's stay the best it can be.
The Active Pup package allows for individual playtime and a toy in your pup's room. The Bedtime Bliss package involves a bedtime story. Then there's the Seasonal Package which comes with a doggie ice cream sundae and toy to bring home. The Play and Pamper package gets your pup a half day at the Doggie Day Camp, as well as a bath or groom. Finally, the Training Camp package sees your dog working one-on-one with a trainer in a half-hour session to address the behavior you're concerned about.
Then there are the add-ons. The Room Service will get your pet's meals delivered to them with the addition of a probiotic topper. Or you could try the Salon Nail Grind to smooth out any rough edges on your pup's nails. The Salon Bath will have your dog looking great by the time you pick them up, while the Snack KONG® add-on provides your pet with a Kong activity in their room. If you have a dog, you can add the Doggie Sundae to its stay, so your pup gets a sweet treat.
The downside of all these is that most are for dogs, so if you have felines, there's less available.
As for what everything costs, a basic overnight stay begins at around $15 but can go up to $41 (depending on location and animal type). So, if you end up going with the extras, it will add up quickly.
Wellness & Safety
PetSmart Pets Hotels work hard to keep your pet safe and stress-free during their stay. One way is with their many vaccine requirements. Other ways include refusing pets that aren't flea and tick-free and only accepting animals older than four months. They also keep your pet safe by:
Keeping cats in a sound and smell-proof area away from dogs
Around-the-clock supervised care by trained staff
Supervised doggie playtimes
Staff doing a walk around to observe safety three times a day
No pets allowed outdoors
Pawgress Report that tracks everything about your pet's stay at the hotel
What to Bring
You'll only need proof of your pet's vaccinations, of course, with dogs requiring DAPP, Bordetella, and rabies and cats needing FVRCP and rabies. If your pet isn't up-to-date on their shots, they'll need to get them at least 48 hours before their hotel stay. And some states or cities may have more vaccination requirements that need to be met, so check with an associate at your local Pets Hotel when booking.
Other than that, all you need to bring for your pet is its own food to prevent illnesses due to a food switch and keep from paying a fee for the Pets Hotel's food. And you can bring your pet's favorite blanket, toy, or bed for their stay (though this is optional). That's it!
FAQ
Are PetSmart Pets Hotel associates knowledgeable regarding pets?
All staff at PetSmart Pets Hotels are required to go through a detailed training program that includes portions where hands-on experience is gained. Through this training, associates gain knowledge on different cat and dog behaviors, how to keep pets safe and healthy, and how to take care of specific pet needs.
Will I receive anything letting me know what my pet did while at the hotel?
The PetSmart Pets Hotel will keep a record of your pet's stay. When you pick up your pet and checkout, you'll get a detailed Pawgress Report letting you know everything that occurred. You can also call the hotel anytime to check on your pet and receive updates.
What if my pet becomes ill or has an emergency?
The PetSmart Pets Hotel is staffed 24/7 and has a vet on call at all times. If something were to occur with your pet while at the hotel, they would call you. And in the paperwork you are required to fill out before your pet's stay, you'll agree to let the hotel call the vet if they can't reach you.
What the Users Say
We looked around to see what people who've used PetSmart Pets Hotel had to say about the experience. Overall, most people were quite pleased with the service and care for their pets during their stay. There were several compliments about how clean the Pets Hotels were and how kind and knowledgeable the staff was.
However, every hotel has different staff, so experiences can vary. At least one person complained about picking up their pet only to find it had been forced to sleep in a urine-drenched bed, while some complained about the lack of response when they brought something negative to the staff's attention.
The negative reviews weren't found as often as the positive ones, though, so it seems safe to say that most PetSmart Pets Hotels are good at what they do.
Conclusion
It's excellent that PetSmart has stepped into the pet hotel business, but as of now, locations are limited, so you might not have one near you. If you do, though, you can bring your pet in for a stay for a reasonable price and let them enjoy a facility with plenty of amenities (though some of these amenities require you to purchase packages or add-ons). Overall, the PetSmart Pets Hotels had good reviews, but the experience one has will vary by location as the staff will be different in each.
See also:
---