325+ Pirate Cat Names: Ideas for Your Plundering & Mischievous Cat
Naming your cat with a pirate-inspired name is a fun and creative way to have fun with your furry friend! There are tons of pirate-inspired names to choose from, including ones from movies and books.

How to Name Your Cat
Be creative when choosing a name for your pet. Make sure all the members of your family agree on the name, and it's one that you'll be proud to announce when you have visitors.
Here are a few things to consider when you're selecting a name for your cat:
Don't overcomplicate it — Pick a name that's easy to say. If you opt for a long name, make sure you like the abbreviation. You're going to be saying this name often, so pick one that you love!
Match their personality — Some cats are named for their breed or their unique markings. If neither of these options appeals to you, name them for their personality. For example, Mouse is a fitting name for a shy, quiet cat, while Rusty suits a grumpy but lovable cat.
Above all, don't stress about choosing your cat's name. You'll know it when you find it. The most important thing is choosing one that you like.
Female Pirate Cat Names
Are you looking for a pirate name for your sassy girl cat? One of these monikers is sure to leave your feline proud of her new title.
Adrie
Augusta
Azure
Bay
Bertha
Careen
Caspia
Catalina
Celeste
Claire
Coral
Coralie
Cordelia
Cyan
Daria
Delmare
Diondra
Doris
Dovie
Evalyn
Flora
Gilda
Gloria
Golden
Harlequin
Hulda
Indira
Isla
Jade
Kaia
Kara
Lauretta
Laverne
Lucia
Lucy
Lumen
Lyria
Madison
Malinda
Marina
Maris
Marissa
Martha
Meredith
Minue
Mizuko
Morgana
Myrtle
Nadia
Nagisa
Nahla
Nerissa
Nineveh
Olive
Ophelia
Orabelle
Pearl
Rain
Regina
Sela
Serena
Shizuka
Sia
Sidra
Sierra
Storm
Sultana
Taura
Ula
Una
Valerie
Varuna
Vivien
Wave
Willow
Wisteria
Wren
Yasha
Yooka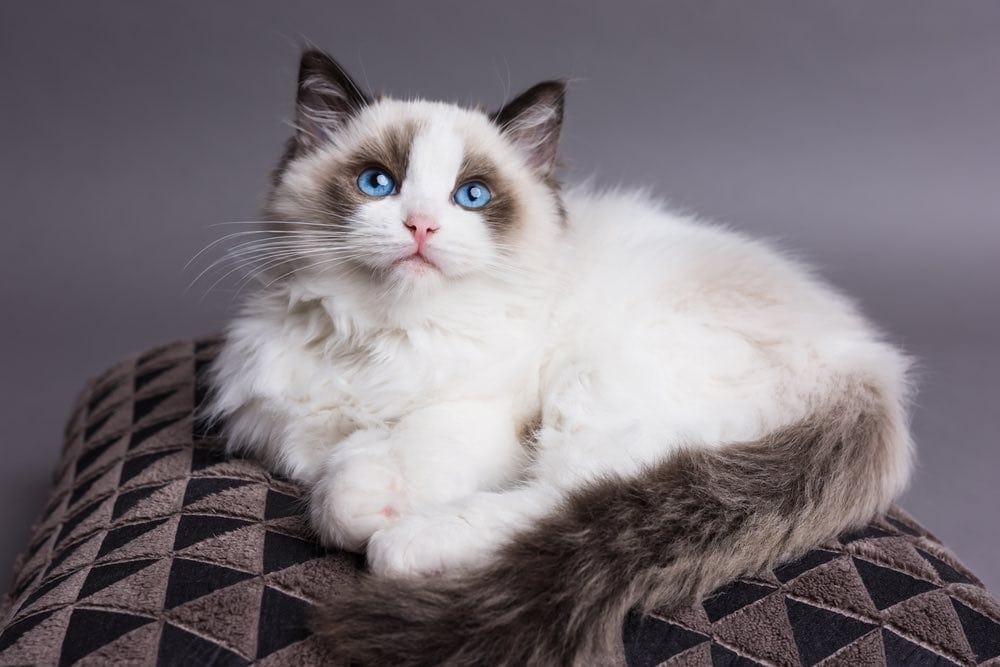 Male Pirate Cat Names
Your boy cat already has an attitude like a pirate, so why not give him a name that shows it off? Just be careful not to go overboard!
Aban
Abenahir
Aden
Adriaticus
Afshang
Anson
Archer
Ariel
Atoll
Azure
Bastian
Blake
Brighton
Caelum
Callan
Caspian
Cedros
Cerulean
Cliff
Cole
Cortez
Cragen
Davy
Declan
Destin
Earwyn
Echo
Finlay
Fischer
Fletcher
Fury
Graeme
Hanno
Hudson
Irving
Istaso
Jacobe
Jacques
Jabari
Jaleh
Kuril
Laszlo
Lorcan
Lyr
Lysander
Magnus
Makara
Murray
Oskar
Ossian
Ozias
Pagos
Pan
Patrin
Pelagic
Ramsay
Rocio
Rudabeh
Rudder
Russel
Shai
Silas
Sion
Talbot
Tarian
Tasi
Tasman
Thames
Thelonius
Thoreau
Tolan
Tyg
Wade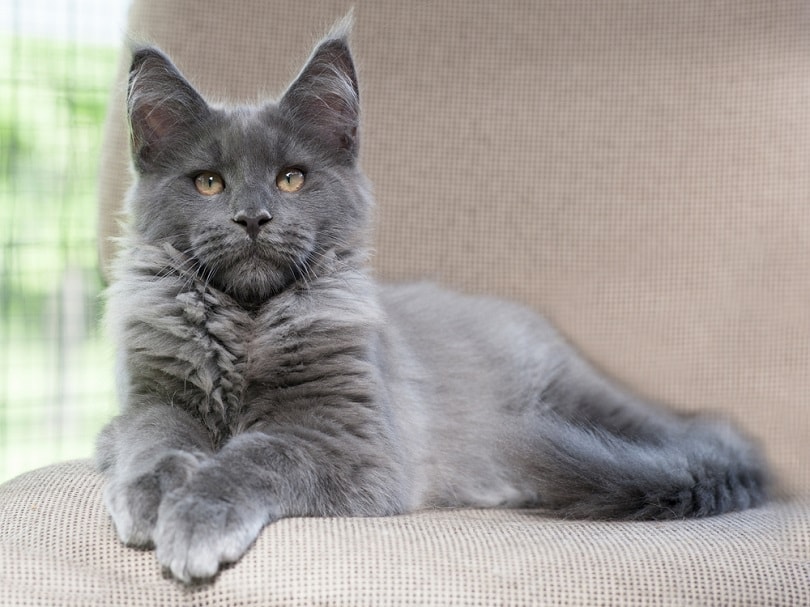 Cool Pirate Cat Names
There's nothing better than a pirate name for a cool cat. Check out our favorites here.
Abenahir
Aden
Adriaticus
Aegir
Afshang
Alon
Archer
Arno
Brisson
Caelum
Carrach
Caspian
Cedros
Cerulean
Clarion
Cliff
Cole
Cortez
Danube
Davy
Declan
Douglas
Earwyn
Finlay
Fischer
Fury
Glan
Hanno
Horace
Iliad
Irving
Istaso
Jacques
Jaleh
Kuril
Laszlo
Leander
Lorcan
Lysander
Magnus
Makara
Morgan
Morrissey
Murray
Neptune
Oskar
Ossian
Pagos
Patrin
Pelagic
Regal
Remi
Rocio
Rudder
Russel
Sion
Sparrow
Talbot
Thames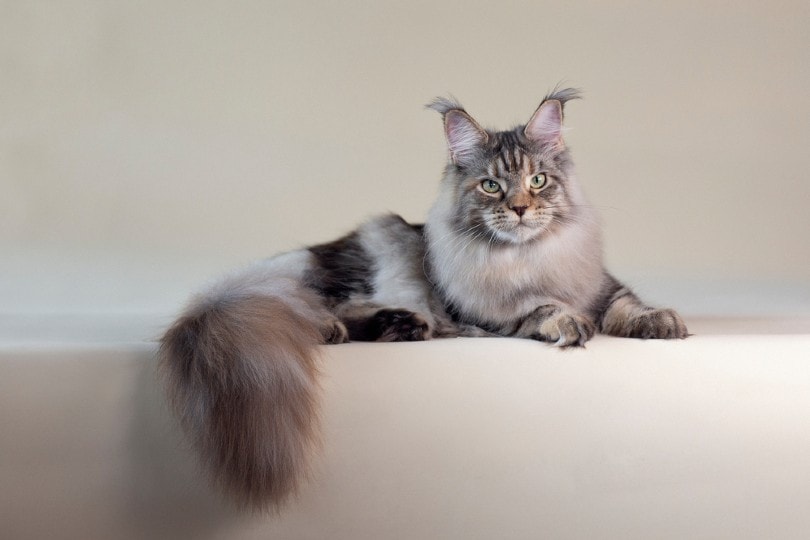 Funny Pirate Cat Names
Sometimes you want to give your cat a name that makes you smile. If you're looking for a pirate name that brightens your day, this is the list for you.
Admiral Davey
Admiral Hawk
Admiral Henry Heart
Admiral Simpson
Admiral Spike
Admiral Storm
Admiral Wade
Admiral Williams
Barnacle Bill
Bella O-Greed
Betty Tuna-Breath
Big Jones
Bill Bones
Black Bill The Feared
Cannonball Conner
Carrie Atlantis
Chipper Goldheart
Churchhill Evans

Unique Pirate Cat Names
If you're looking for a pirate cat name that's unique and not as mainstream, check these out.
Aegea
Apulia
Atoll
Belle
Bismarck
Blake
Doria
Edward
Eva
Freeda
Georgina
Hadrian
Hama
Harbor
Iona
Isola
Luna
Midas
Morcan
Oceane
Reina
Ridley
Ryker
Shai
Skye
Umiko
Pirate Cat Names Inspired by "Pirates of the Caribbean"
It's hard to think of pirates without thinking of the "Pirates of the Caribbean" movies. To inspire you, here are a few feline monikers from the films.
Anamaria
Angelica
Barbossa
Beckett
Bellamy
Blackbeard
Bootstrap
Cotton
Cutler
Dalma
Davy Jones
Gibbs
Giselle
Groves
Hector
Henry
Jack
Jack Sparrow
Marty
Norrington
Ragetti
Salazar
Scarfield
Scarlett
Scrum
Smyth
Spaniard
Swann
Swift
Syrena
Tia
Turner
Weatherby
Other Fictional Pirate Cat Names
This list has names inspired by fictional and anecdotal pirate characters. They come from movies, books, games, and television shows.
Anton
Balthier
Barrett
Bloth
Flint
Han
Hook
Jesamiah
Killian
Nemo
Pablo
Roberts
Shmee
Stephen
Tom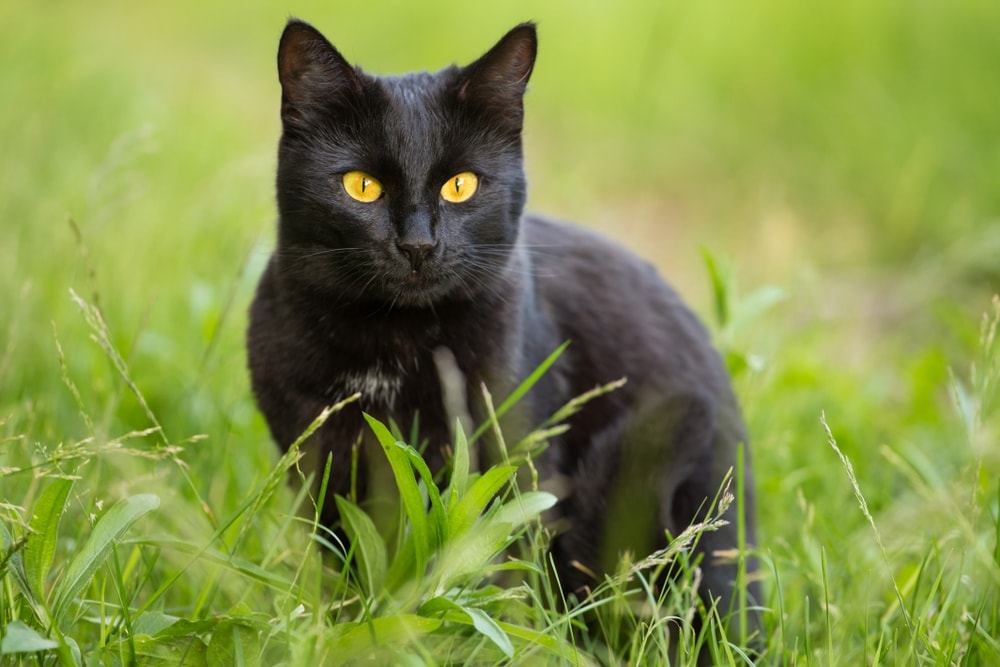 Final Thoughts
It can be hard to settle on just the right name for your cat with so many pirate names to pick from. With over 325 names on this list, you are sure to find one that you like. Try them out and see what feels good!
---