What Are the Most Popular Pets in the UK? 15 Surprising Statistics (Updated in 2023)
Note: This article's statistics come from third-party sources and do not represent the opinions of this website.
Pets provide us with love, friendship, and some unintentional comedy in our lives. But which animals exactly are the most popular? You won't be surprised to find that dogs take the number 1 spot on our list. We've collected these 15 statistics about popular pets in the UK. So, whether you're here to get some ideas for your next pet or are just curious about where your pet ranks, keep reading to get all the answers.
The 15 Statistics About Pets in the UK
General Pet Statistics
1.

Dogs are the most popular pet in the UK, with 34% of households owning a dog.
(Statista)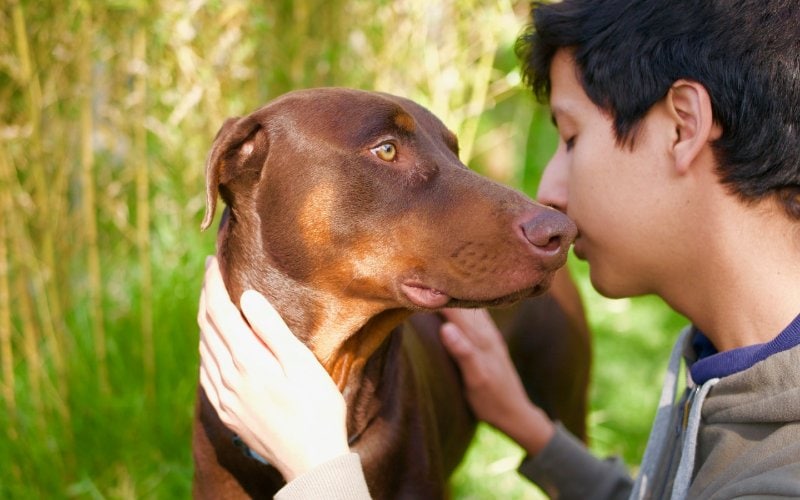 Cats are the second most common house pet, with about 28% of households owning a cat. The next most popular are indoor birds, which drops to 2.9%, meaning dogs and cats are sitting strong in first and second place.
---
(Braemar Finance and BBC)
Since the start of the coronavirus pandemic, 3.2 million homes have adopted a pet. It's believed that the change in people's lifestyles is behind this spike in pet ownership, as people were furloughed, working from home, and not socializing.
However, there are concerns for animal welfare as people return to work and start going out more. It's believed that one in 20 people who bought a pet during the pandemic has already given it up.
---
3.

87% of people agree that having a pet makes them mentally healthier.
(PDSA)
Pets give you something to focus on, and even when life might seem bleak, you can have a positive experience when your furry friend. Pets also make people feel less lonely or vulnerable, and they're also great for getting people out of the house, exercising, and meeting new people.
---
4.

One of the most expensive pets to own is a tortoise, which can cost owners £27,787.
(FamilyMoney)
A tortoise can live happily and healthily for 75 years. Despite being a quiet animal that doesn't like human interaction, it's a popular pet.
---
(Statista)
Over the last decade, people have also spent more on their pet's veterinary care. In 2021, vet and other care-related services reached over £4 billion.
Dog and Cat Statistics
6.

The most popular dog breed in the UK is the Labrador Retriever, with 61,559 newly registered in 2021.
(Statista)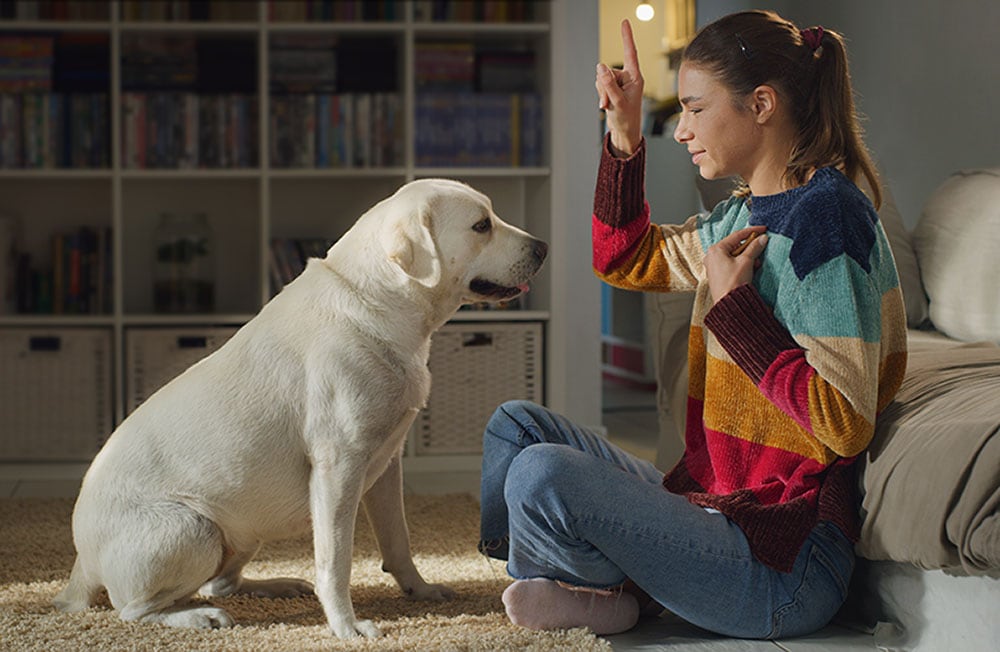 Coming in second is the French Bulldog, at 54,074, and Cocker Spaniels ranked third with 38,910 new registrations last year.
---
7.

In 2018, 51% of cats owned in the UK were the Moggy, making it the most popular choice.
(Petplan)
Essentially, a Moggy is a cat that isn't purebred. The Shorthair is the second most popular breed in the UK, at 24%.
---
8.

The RSPCA reported a 16% increase in dogs being cruelly treated since 2020.
(RSPCA)
Since the start of the pandemic, there have been 10 reports an hour of dogs being victims of cruelty and abuse, and they anticipate this will increase in the summer. Figures show that 92,244 dogs were reported to RSPCA in 2021 as victims of brutality, compared to 2020, when 79,513 reports were made to the charity. To put that in perspective, that's 253 calls a day.
---
9.

It will cost you an estimated £11,100 to care for a cat over its lifetime.
(PDSA and PDSA)
This figure does not take into consideration costs outside of basic welfare. So, the cost will rise if you spend more on luxury items or your cat lives longer than average.
For a dog, it depends very much on its size. A small dog will set you back between £5,000 to £9,600. In contrast, a large dog could cost between £5,400 and £12,200.
---
10.

There are 34 million pets in the UK, and 13 million of them are dogs.
(Statista)
There are approximately 12 million cats, 1.6 million indoor birds, and a million rabbits living in homes in the UK.
Other Pet Statistics
11.

It's estimated that 1.6 million indoor birds are being kept as pets in the UK, and the most popular is the budgie.
(Statista)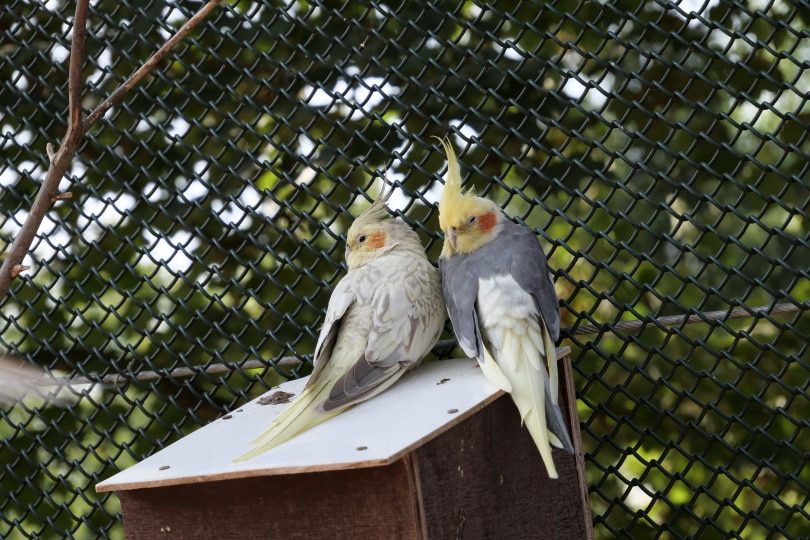 Budgies are popular thanks to their small size and beautiful colors. They don't require a lot of space or special facilities, and they're a good choice for people who don't have the space for a larger pet with more complex needs, like a cat.
---
12.

About 35,000 rabbits end up in rescue centers each year.
(Petplan)
Rabbits make excellent pets, but people can sometimes be unprepared for how much care they need. Before jumping into getting a pet, it's always a good idea to research it first so you aren't putting it through the stress of rehoming it.
---
13.

There are over 25 species of hamsters in the world.
(Pets4Home)
Hamsters are relatively easy to take care of, and, like rabbits, they don't take up much space. They're also quiet, so they're perfect for apartment living. 1.5% of households in the UK own at least one hamster, and Chinese, Syrian, and Dwarf hamsters make up a large portion of the 600,000 hamsters in the UK.
---
14.

With a population of 1.4 million, there are more domestic fowl in the UK than hamsters.
(Statista)
Domestic fowl include roosters and chickens, and they've become popular because of their sweet personalities and minimal care requirements. While there are certainly more domestic fowl in the UK than hamsters, fewer households own them, so they're actually less popular than hamsters. 1.4% of households own domestic fowl, while 1.5% own hamsters.
---
15.

In 2021, there were 5 million fish tanks in UK homes.
(Pet Food Processing)
About 12% of households own an aquarian, which means fish are pretty high up on the list regarding the UK's most popular pets.
Frequently Asked Questions About the Most Popular Pets in the UK
Who Is the Leading Retailer in the UK?
In 2021, petsathome.com saw revenue of over £178 million. Pets at Home is the top retailer in Europe. (Statista)
How Many Owners Buy Their Pets Birthday Presents?
Approximately 25% of pet owners get gifts for their pets on their birthday, and they spend an average of £264 on them. (GroomArts)
How Much Are Owners Spending on Clothes for Their Pets?
Owners spend an average of £200 a year on pet clothing, and over a quarter admit they like to pamper their pets. The UK spends, in total, over £10 billion a year on dogs and £8 billion on their cats. (GroomArts)
How Common Is It to Own a Pet in the UK?
More than half of UK homes own a pet of some kind; in 2019, most of them were dogs and cats. The UK was also the second highest-ranking European country that owned dogs, just behind Germany. (Statista)
Conclusion
Whether the pet is the popular dog or the sweet-natured chicken, animals are vital family members in households across the United Kingdom. People are clearly willing to spoil their pets, and if you're interested in purchasing the UK's most expensive pet, you'll enjoy several decades with your tortoise thanks to its long lifespan.
---