350 Powerful & Badass Cat Names: Our Top Picks for Your Strong & Ferocious Cat
Some cats need a name that reflects their personality. If you have a strong hunter or a mysterious acting feline, you might want to pick a name that matches their mannerisms. If so, we have you covered!
Hopefully, this list of badass names will have the very title that works perfectly for your little warrior. Let's get this party started.

Cool Ancient Names for Your Cat
If you want a timeless name that screams strength, here are a few you can consider. These names harbor a certain authority and energy. Plus, we think they're a ton of fun to say—and there is so much potential for fun nicknames.
Ancient Male Cat Names
Lazarus
Malachi
Mordecai
Inigo
Hermès
Hades
Achilles
Oedipus
Archimedes
Xavier
Augustus
Ambrosias
Grimble
Indrid
Rasputin
Vladimir
Grendel
Gandalf
Neptune
Helios
Severus
Poseidon
Remus
Norman
Nimbus
Morty
Edgar
Berlioz
Balthazar
Gmork
Englewood
Victor
Brahms
Plato
Napoleon
Tsar
Brutus
Vladimir
Byzantine
Finnegan
Franz
Klaus
Lars
Hector
Joaquin
---
Ancient Female Cat Names
Demeter
Xena
Blythe
Ruth
Freya
Veda
Greta
Evie
Juniper
Gretchen
Medusa
Edna
Nymphadora
Millicent
Minerva
Eulalie
Claudia
Cirrus
Sylvia
Rue
Myra
Hel
Rossi
Meiko
Hera
Drina
Drea
Francesca
Rizzo
Fleury
Guinevere
Sheila
Hildegard
Vivian
Esther
Taraji
Zipporah
Charlamagne
Uma
Miriam
Priscilla
Regina
Ramona
Eulalie
Cecily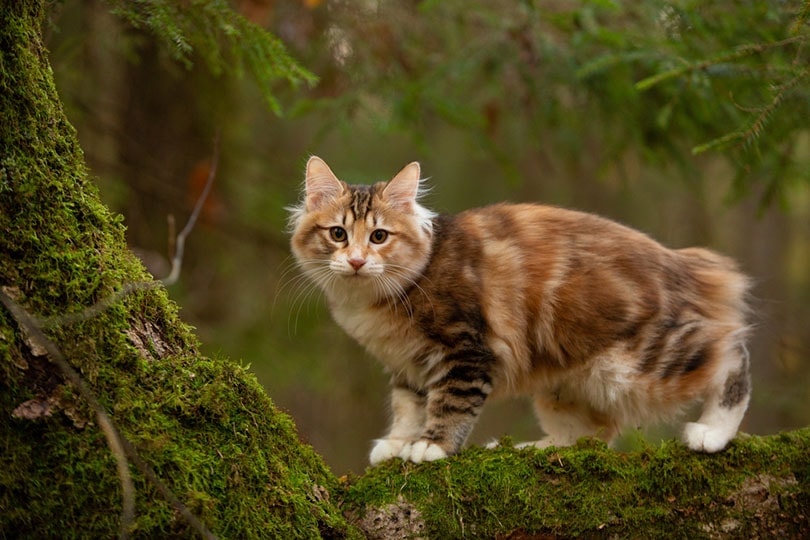 Viking Names for Your Cat
What could be stronger and fiercer than a Viking? Vikings are noble, vicious, merciless travelers that are the epitome of raw power. They have cool names, cool looks, and cool jobs—the works. So, here are a few awesome-sounding Old Norse names and their meanings for your consideration.
Male Viking Cat Names
Balder—Bearer of light
Ake—Forebear
Thor—Thunder
Gulbrand—Word of the divine
Holstein—Stony rock
Halvar—Defender of the rock
Gosta—Staff of the gods
Elof—Forever inheritor
Erland—Outsider
Frey—Lord
Geir—Man with spear
Einride—One who's riding alone
Bjarke—Bear
Hackett—Person with a hooked nose
Bard—Battle against peace
Gustav—Staff of the gods
Hagen—The highest son
Destin—Determined
Dag—Day
Raoul—Wise as a wolf
Roscoe—From near a buck forest
Ove—Full of terror
Kelby—From a settlement near a spring
Egil—Respect
Jarle—Helmeted soldier
Canute—Knot
Kensley—From a clearing with a spring
Knud—Knot
Odin—Fury
Kirk—Church
Randolph—Wise as a wolf
Kettil—Large pot
Colborn—Burning log
Cuyler—An archer
Holmes—From an island
---
Female Viking Cat Names
Darby—A deer settlement
Dusty—Tough like a stone of Thor
Alva—Female elf
Inge—Of Ing
Selby—From the farm of willows
Astrid—As beautiful as god
Helga—Sacred, divine
Sif—Wife
Hilda—The fighter
Brynhild—Battle fornication
Signe—One who is victorious
Eir—A maiden rescued by false husband
Idunn—Battle
Frigg—Beauty
Embla—Elm
Linnea—Wwinflower
Nanna—Farm near the spring
Kelda—Fountain
Verdandi—Present destiny
Asta—Short for Astrid
Skadi—Damage
Maja—Pearl
Aada—Noble type
Urd—Past destiny
Dahlia—Aalley
Frida—Peaceful
Gale—Jovial
Gro—Gardener
Estrid—Fair and beautiful goddess
Gunhild—War or battle
Inga—Guarded by Ing
Mista—A Valkyrie
Gertrud—Spear of strength
Bodil—Commanding
Halldora—Half-spirited
God & Goddess Names for Your Cat
What could be more fitting of royalty than naming your little fluff monster after an ancient mythical god or goddess? There are tons of choices from all over the world. Each culture has their own spin on religious figures that once were worshipped, controlling all aspects of the wind, earth, and sea.
Male God Cat Names
Atlas—God of titans
Hades—God of the underworld
Hercules—God of strength
Achilles—Warrior
Hermes—God of speed
Poseidon—God of the sea
Icarus—God of war
Oedipus—King of Thebes
Zeus—God of the sky
Ares—God of war
Dionysus—God of fertility
Eros—God of love
Uranus—God of heaven
Pan—God of the wild
Jupiter—God of thunder
---
Female Goddess Cat Names
Athena—Goddess of war
Artemis—Goddess of hunting
Hecate—Goddess of witchcraft
Isis—Goddess of healing
Freya—Goddess of love, beauty, and fertility
Aphrodite—Goddess of beauty and sex
Hera—Goddess of marriage and family
Gaia—Goddess of earth
Hestia—Goddess of hearth
Persephone—Goddess of agriculture
Selene—Goddess of the moon
Cybele—Goddess of nature
Eirene—Goddess of peace
Luna—Goddess of the moon
Iris—Goddess of the rainbow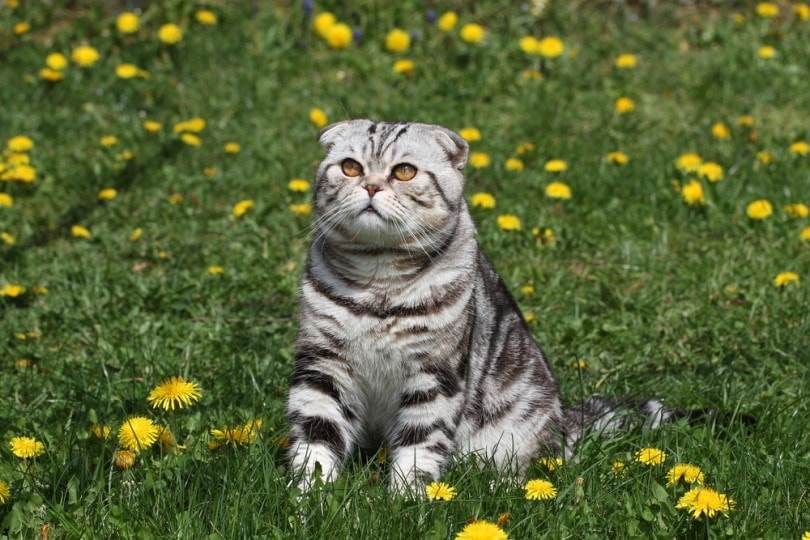 Names with Cool Meanings for Your Cat
Name meanings can really speak volumes. If you care less about sound, and more about deeper meanings, here are a few that have interesting meanings that don't always match their crisp, strong sound.
Male Names with Meanings
Baldwin—Bold friend
Albert—He who is brilliant
Benedict—Blessed
Cortez—Courteous
Gabriel—God is my strength
Edmond—Wealthy protector
Humphrey—Peaceful warrior
Isaac—One who brings laughter
Israel—He who wrestles with God
Leif—Beloved
Leonardo—Bold, strong
Ronan—Little seal
Sandro—Defender of mankind
Rocco—Battle cry
Sebastian—Dramatic
Vincent—Conqueror
Ralph—Advisor to all
Otis—Wealthy
Luke—Bringer of light
Leor—Light of mine
---
Female with Meanings
Aziza—Precious
Magna—Large
Gazelle—Graceful
Balbina—Strong
Hasina—Lover
Valeria—Strong, vigorous
Agatha—Good, honorable
Clementine—Gentle
Gabrielle—God is my strength
Calliope—Beautiful
Cleopatra—Glory
Nicolette—People's triumph
Sophie—Wise
Eloise—Famous warrior
Felicity—Intense happiness
Maeve—Intoxicating
Acacia—Honored one
Aida—Helper
Agnes—Sacred
Danica—Morning star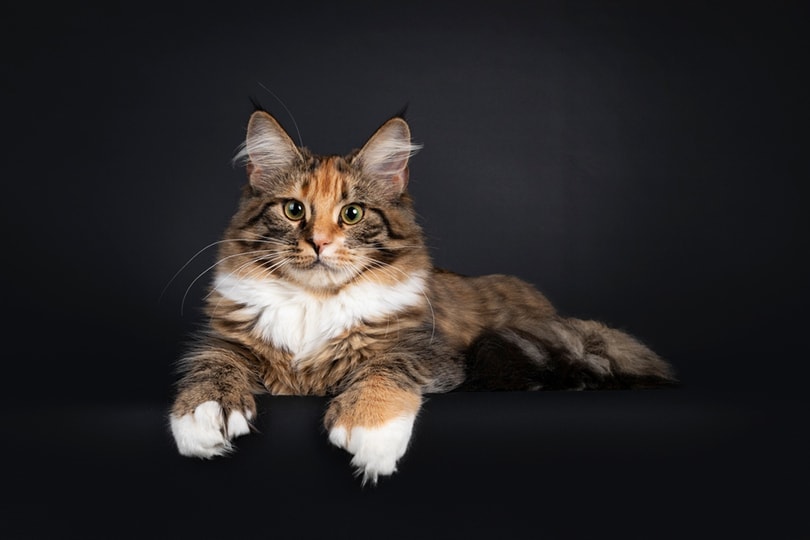 Greaser Names for Your Cat
Are you a 50s fan? If you love the era, you might be a fan of some of these iconoclastic choices. If you have a badass cat, boy or girl, that doesn't have a thing to prove to anyone—these names scream rebellion.
Male Greaser Cat Names
Bobby
Vinnie
Nicky
Speedy
Fonzi
Topper
Dizzy
Bandit
Spike
Pugs
Slash
Blaze
Mooch
Marco
Carl
Butch
Dale
Dean
Chevy
Cash
Duke
Frankie
Kit
Leroy
Ortiz
Hank
Johnny
Archie
Lorenzo
Willie
---
Female Greaser Cat Names
Bettylou
Minnie
Kitty
Judith
Mavis
Sandy
Dolly
Connie
Ellie
Jackie
Janine
Della
Arlene
Charlene
Billie Jo
Patsy
Beverly
Gloria
Donna
Joyce
Janet
Sharon
Joan
Rose
Rita
Phyllis
Helen
Suzie
Doris
Vicky
Character Names for Your Cat
The list wouldn't be complete without a good look at potential character names for your kitty. This is a compilation of character titles that were for significantly brutal, tough, naughty, wicked, and too cool for school people.
Male Character Cat Names
Wick—John Wick
Dutch—Predator
Leonidas—300
Bondurant—Lawless
Adonis—Creed
DeVito—Goodfellas
Dirty Harry—Dirty Harry
Alonzo—Training Day
Aragorn—Lord of the Rings
Winfield—Pulp Fiction
Snake—Escape from New York
Bond—007
Gillick—Sicario
Gandalf—Lord of the Rings
Fezik—Princess Bride
Marv—Sin City
Cogburn—True Grit
Noland—Cast Away
Durden—Fight Club
Han Solo—Star Wars
Indiana Jones—Indiana Jones
Wolverine—X-Men
Venom—Spiderman
Morpheus—The Matrix
Anton—No Country for Old Men
McClane—Die Hard
Maximus—Gladiator
Bourne—Bourne Identity
Rambo—Rambo
T-800—Terminator
---
Female Character Cat Names
Shuri—Black Panther
Eowyn—Lord of the Rings
Hermoine—Harry Potter
Domino—Dead Pool
Leia—Star Wars
Eleven—Stranger Things
Lara—Tomb Raider
Letty—Fast & the Furious
Leeloo—The Fifth Element
Mulan—Mulan
Merida—Brave
Lisbeth—Girl with the Dragon Tattoo
Alice—Resident Evil
Selene—Underworld
Storm—X-Men
Grey—Grey's Anatomy
Clair—The Cosby Show
Scully—X-Files
Liz—30 Rock
Michonne—The Walking Dead
Fiona—Shrek
Trinity—The Matrix
Aeon—Aeon Flux
Beatrix—Kill Bill
Ellen—Alien
Meera—Game of Thrones
Furiosa—Mad Max
Sarah—Terminator 2
Katniss—The Hunger Games
Black Widow—The Avengers
How to Name Your Cat
It can be challenging to find a name that just fits. You might find yourself on the internet going through pages and pages of names that just don't fit the bill. Or, you might just have started the search, and you're sort of on an aimless venture.
To find your cat a name you'll never regret, let's go over the ways you can make that final decision.
1.

Draw a Name Out of a Hat
If you have a list of names that you can't possibly choose from on your own, let fate decide. Write down your list and draw one out of a hat—or you can even use random thing pickers on the internet to help you out. Tons of websites allow you to put in choices, and they draw one at random.
It's a good way to decide without making it too complicated—and regardless, you love all the names, so it ultimately won't matter. You would be happy with any of them.
---
2.

Think of Personality
Personality is likely one of the main reasons you're looking for such an interesting name for your feline friend. If they exhibit wild, crazy, predator, or playful traits, you'll want to pick a name that matches their overall energy.
Try to slim down your choices by picking a few names that really fit and then choosing one that seems to reflect who they are the best.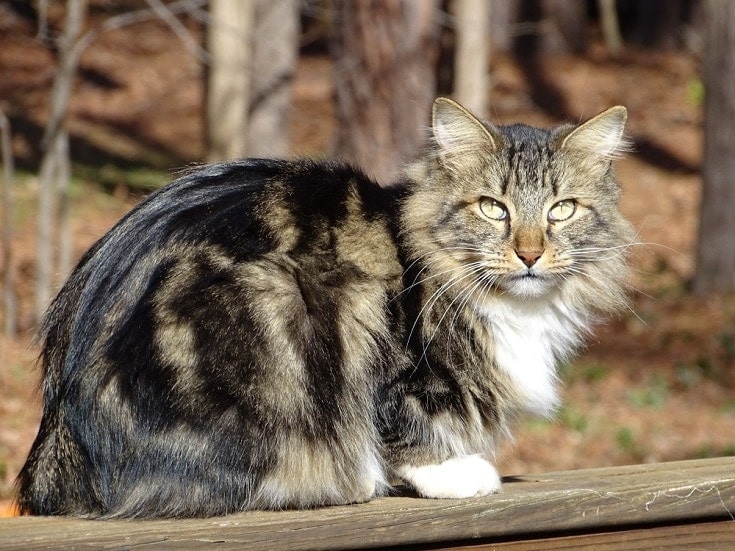 ---
3.

Pick a Name You've Always Been Drawn to
Do you have a name in waiting? If so, you might want to use it now. If there is a particular name that you've been waiting to use that just screams strength, playfulness, mischievousness, or mystery, now might just be the time to choose.
---
4.

Name Your Cat After a Favorite Character
We all have our favorite characters in movies and books. Or, maybe you have an old favorite historical figure in mind. Whoever it is that you really enjoy, they might have an excellent name that will work perfectly for your kitty cat.
Conclusion
This was a pretty comprehensive look at some super badass names and meanings that you can think about. With any luck, one or several names stuck out to you. Remember, there are several ways you can pick a name and it's totally up to you.
If you have a little warrior, we hope you have found a name that matches the energy they put out. Which names were your favorite?
See Also:
---