Pumpkin Pet Insurance Review 2022 – Pros, Cons, & Verdict
Our Final Verdict
We give Pumpkin Pet Insurance a rating of 4.8 out of 5 stars.
Policy Coverage: 5/5
Customer Service & Reputation: 4.5/5
Claim Repayment: 4.5/5
Price of Policy: 4/5
Plan Customization: 4.5/5
Pumpkin Pet Insurance Review Summary
Pumpkin Pet Insurance provides comprehensive coverage, including some pre-existing conditions. It works on a reimbursement-style system, meaning that you pay the vet upfront. After filing a claim, the company will reimburse you for your costs. Their waiting period is quite a bit shorter than other companies, and their customer service is solid.
However, they are also quite expensive when compared to other insurance companies out there.

Pumpkin Pet Insurance – A Quick Look
Comprehensive coverage
Includes coverage for some pre-existing conditions
Reimbursement-style system
Short waiting period
Solid customer service
How Does Pumpkin Pet Insurance Work?
Pumpkin Pet Insurance works as a reimbursement plan. When you visit the vet, you will pay all charges upfront. Then, you will file a claim to be reimbursed by your insurance. This means you'll have to have the money upfront to pay, but you will get compensated for eligible expenses later. You'll need a copy of your payment, like your itemized bill. The process is all conducted online.
Some practices will accept direct insurance payments. In this case, you won't have to pay for anything upfront. There is no network of providers, so you can go to whatever vet you want.
Types of Plans
Pumpkin Pet Insurance includes a few different plan types, allowing you to choose the correct plan for your purposes.
There is one main plan for accidents and illnesses. This plan covers most conditions, including hip dysplasia and other conditions that are often not covered. Diagnostic tests, prescription medications, emergencies, alternative therapies, and cancer treatments are also covered.
They also include coverage for hereditary conditions, gum disease, behavioral issues, exam fees, and microchip implantation. Even prescription food for certain conditions is covered.
There is a separate add-on plan that covers preventative care. This plan covers more than some of the other preventative plans out there. For instance, annual wellness exams are covered, as well as vaccinations and certain lab tests.
What Does Pumpkin Pet Insurance Cover?
Covered
Eye, ear, and skin conditions
Digestive issues
Urinary infections
Hip dysplasia
Cancer and growths
Broken bones
Swallowed objects
Bite wounds
Radiology and diagnostic tests
Prescription meds
Emergencies and hospitalizations
Alternative therapies
Surgery and specialized care
Cancer treatments
Hereditary conditions
Dental and gum disease
Behavioral issues
Sick visit exam fees
Microchip implantation
Prescription foods for certain conditions
Wellness exam fees*
Vaccines at the vet*
Lab tests to detect disease*
Not Covered
Aesthetic and cosmetic procedures
Certain dental procedures, like caps, crowns, and fillings
Anal sac expression when no infection is present
Boarding
Breeding and pregnancy
Dental cleanings
Experimental treatment
Funeral services
Grooming
Herbal products
House call-fees
Injuries resulting from negligent activities
Non-medical supplies
Non-veterinary services (like administrative fees)
Organ transplants
Supplements
Training
* Covered under optional preventative essentials pack
Pumpkin Pet Customer Service
All claims through this company are handled completely online. You don't have to wait for someone to pick up the phone; you simply go online and submit a claim. They do not have a mobile app, but their online website is completely optimized for mobile use.
Their customer service mostly works through email. They do have a phone line, but it generally takes a while to get a hold of someone. There are some Pumpkin Pet Insurance reviews of those over the phone not being terribly helpful.
Pre-Existing Conditions
Pre-existing conditions are not covered. This includes things that showed symptoms or were treated before your coverage started or during the waiting period. There are some Pumpkin Pet Insurance reviews of this company claiming some conditions were pre-existing when it is extremely debatable. For example, one person's dog had an episode of vomiting, but no formal diagnoses were made. The company claimed that it was because of pre-existing conditions and did not cover it.
If a pre-existing condition is curable, like a paw fracture, and has been cured for 180 days, then they will cover it again. The only exception to this is knee and hind leg ligament conditions. This isn't the case for all insurance companies, so this is a nice addition.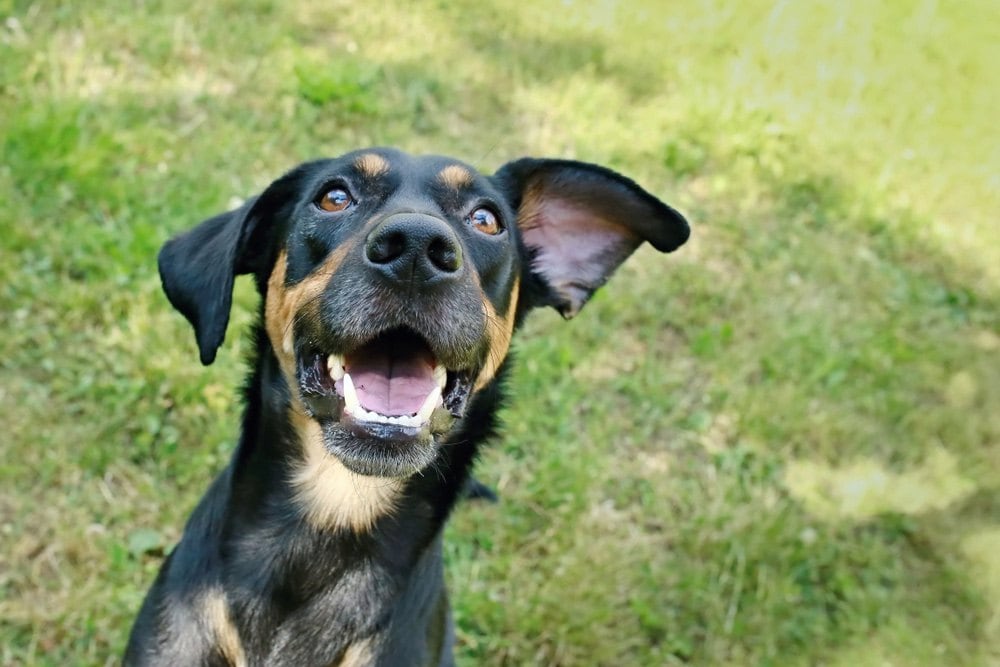 Pumpkin Pet Insurance Waiting Periods
There is a 14-day waiting period for all diagnoses and treatments relating to accidents and illnesses. Everything is covered under this waiting period. This is a bit shorter and less complex than other company's waiting periods, which usually include a variety of different lengths for different problems.
Pricing Quotes
Large Mixed Breed
3 Years Old
10K Annual Limit
$250 Deductible
Preventative Essential Pack Included
90% Reimbursement Rate
Male
$76.02/month
Maltese
4 Years Old
20K Annual Limit
$500 Deductible
Preventative Essential Pack Not Included
90% Reimbursement Rate
Female
$38.40/month

FAQ: Pumpkin Pet Insurance Reviews
Does Pumpkin cover spaying/neutering?
No. They consider this an optional, cosmetic procedure, so they do not cover it.
Does Pumpkin cover dental?
They do cover some dental problems. For instance, they cover tooth extraction in the case of injuries, as well as dental and periodontal illnesses. This includes exams, X-rays, procedures, and prescription medications used to diagnose and treat dental problems. However, they do not cover cosmetic or elective services, which include things like caps and fillings. They also do not cover annual dental cleanings.
Does Pumpkin offer a discount for multiple pets?
Yes. This company offers a discount for multiple pets. There is a 10% discount for each additional pet you enroll.
What benefits do the Pumpkin Preventative Essentials include?
For adult dogs, they fully refund your pet's wellness exam, 2 different vaccinations, 1 yearly fecal test to screen for worms, and a yearly blood test to screen for heartworms.
Puppies have a few extra benefits, including 4 puppy vaccinations.
Will my vet accept Pumpkin Pet Insurance?
There are no in-network providers for this insurance. Instead, they work on a reimbursement system, so the vet really doesn't have to do anything. You simply pay the bill upfront and the company will reimburse you for the money.
What the Users Say
Many customers particularly loved that some pre-existing conditions are covered if the pet is treatment-free for 180 days. That allows certain pets to be covered if they wouldn't be otherwise. If your pet has a pre-existing condition that fits this bill, then this is a great option for you.
Because this is a newer company, there are not many reviews as of yet. However, we also noticed that there were very few bad reviews, which is always a good thing. Most owners were relatively pleased with the pet insurance it would appear.
This company doesn't seem to raise rates very high over the years, which is a problem with some other companies.
Our Verdict for Pumpkin Pet Insurance
Out of all the insurance plans out there, Pumpkin Pet Insurance seems to be one of the most comprehensive. It covers many things that other insurance plans don't and doesn't leave out common (but expensive) problems, like hip dysplasia. They also have one of the best preventative care options on the market, which covers annual visits with your vet.
They are a bit more expensive than some other plans. However, you may find this worth it if you're particularly worried about surprise vet bills.
Check out some of our other top-trending pet insurance reviews: