Ragdoll Kittens for Sale in Utah: Breeders List 2022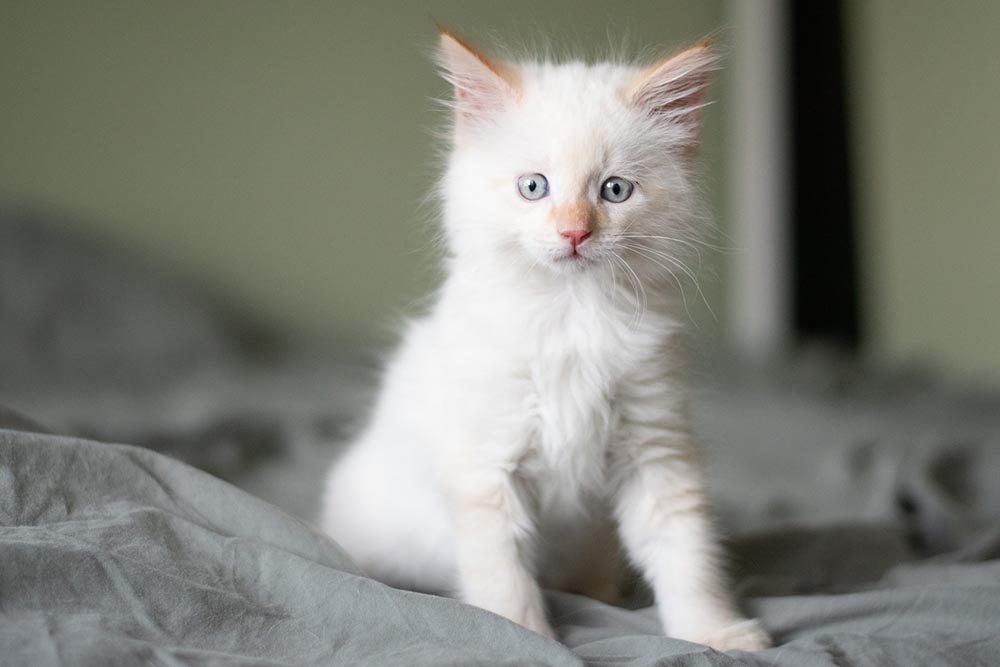 At Hepper, we advocate for adopting before shopping, but we understand there are many reasons for seeking a breeder, so we encourage it to be done the right way. We've put the top-recommended breeders here for you to get in touch with and ask all the right questions. We have not personally investigated each breeder ourselves. Learn more about our position and the questions you should ask before selecting a breeder here.
Affectionate and social, Ragdoll kittens are friends of the whole family. With their low-shedding coats and wide blue eyes, they are docile pets that love curling up after a long day of playing with their favorite toy mouse.
If you live in Utah and are on the lookout for a Ragdoll kitten or two near you, here are a few breeders in your area.
Each breeder listed here specializes in the traditional Ragdoll blue, seal, and lynx colors, along with bicolor, mitted, and colorpoint patterns.
5 Ragdoll Kitten Breeders in Utah
1.

Wasatch Ragdolls
International Cat Association® (TICA®) and Cat Fanciers' Association (CFA) registered, Wasatch Ragdolls is an in-home cattery based in Springville, Utah. They're experienced with shows and screen their cats for 40+ genetic diseases, including feline leukemia virus (FeLV), feline immunodeficiency virus (FIV), and others that Ragdolls are susceptible to (feline hypertrophic cardiomyopathy [HCM], polycystic kidney disease [PKD], and mucopolysaccharidosis VI [MPSVI]).
Breeding healthy kittens and making sure they're fully socialized for their future homes are their main goals.
Wasatch Ragdolls specialize in several patterns: bicolor, mitted, and colorpoint. They also have a range of colors available, including seal, lynx, and blue.
---
2.

Lightfoot Ragdolls
Lightfoot Ragdolls is an in-home cattery. They screen their cats for HCM, FeLV, FIV, PKD, and MPSVI and are happy to show health records on request. They prefer their kittens to be indoor cats and have a no-declaw policy in place.
Their kittens join their new homes between 12–16 weeks old, are spayed/neutered, and have age-appropriate vaccinations. A 1-year health guarantee for genetic and congenital diseases is included in the price and can be extended if you purchase a subscription to Life's Abundance cat food.
For prospective owners who live outside Utah, Lightfoot Ragdolls offers a shipping service (via courier) for an extra fee.
---
3.

Cherished Ragdolls
Cherished Ragdolls raise their kittens at home in Leeds, Utah. They're a TICA-registered cattery and screen their cats for HCM, FIV, FeLV, and PKD1.
Surrounded by non-stop love and affection, the kittens are carefully socialized before they join their new homes. Cherished Ragdoll kittens are available in chocolate bicolor, seal mitted lynx, chocolate mitted, blue mitted, and seal colorpoint.
For families interested in purchasing more than one kitten, Cherished Ragdolls offers a special discount.
---
4.

Utah Mountain Ragdolls
A TICA-registered cattery located in Provo, Utah Mountain Ragdolls strive to make the transition between their cattery and your home easy for their cats. They take great pride in ensuring that their kittens are well-loved and socialized before they set foot — or paw — in their new family's home.
Their kittens range in color from blue, seal, and lynx, in bicolor or mitted patterns.
---
5.

Beehive Ragdolls
Beehive Ragdolls is run by a veterinarian with 25 years of experience and has been in business since 2003. Located in Roy, 40 miles north of Salt Lake City, the cattery screens their cats DNA for common health issues.
As a member of the Ragdoll Fanciers Club International, they take pride in maintaining the traditional Ragdoll colors and patterns. Whether the kitten you purchase from them is blue, seal, chocolate, flame, lilac, tortie, lynx, or torbie, you can be sure that they'll be any one of the three traditional patterns of bicolor, mitted, or colorpoint.
You may also like: 
---
Featured Image Credit: Amy Chen, Unsplash