100 Amazing Names for Rat Terriers: Ideas for Energetic Dogs

Whether you've adopted an adult Rat Terrier or brought home a puppy, there are some things you should know about this breed. Rat Terriers were originally bred to hunt rats, and they have a lot of energy. They're also intelligent and trainable, but they can be stubborn.
You have everything you need for your new friend: food, a soft bed, and toys, but what about a name? Naming your new pet is an exciting part of welcoming them into your home. If you're stuck on what to name your Rat Terrier, here are 100 name suggestions to help you decide: choose from names for feisty dogs, pop-culture or food inspired ones or some cute ones.

What to Consider When Choosing a Name
When naming your new Rat Terrier, there are a few things to keep in mind.
Here are some tips on how to name your new Rat Terrier:
You want to make sure you choose a name that fits your new dog's personality. Consider their small size and big persona. A name that is too long or difficult to pronounce may not be the best fit for a little dog with a lot of spunk.
Second, think about what kinds of names you like. If you're looking for something traditional, or if you want something more unique.
Lastly, don't be afraid to have some fun with it! This is your chance to get creative and come up with a name that reflects your Rat Terrier's personality perfectly.

Names for Feisty Rat Terriers
Here are some classic names that would suit a small but charismatic wonder of a pup. Most would work either for male or female dogs.
Apollo
Boss
Buzz
Cleo
Gizmo
Jack
Juno
Lucky
Luna
Myrtle
Nitro
Oliver
Oscar
Pax
Pepper
Pip
Rocks
Shadow
Smoky
Socks
Sparks
Tank
Teddy
Tiny
Toothpicks

Rat Terrier Names Taken from Fiction and Pop-Culture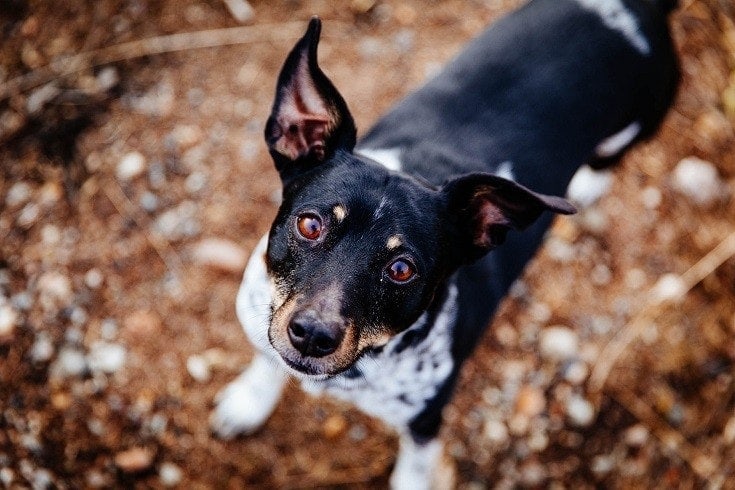 Maybe you want a name that reminds you of a fictional character, or your pup perfectly fits the persona of a character you love. Or maybe you want a time-worn and classic name that will stand out.
If you're looking for a name that will make you smile every time you say it, then a Rat Terrier named after a fictional character is the way to go. Some of our favorites include:
Ajax
Angus
Aragon
Bianca
Bigwig
Bran
Carlos
Clover
Fiver
Gertrude
Ghost
Julius
Kanga
Lady
Laurel
Lavinia
MacDuff
Mortimer
Nymeria
Oberon
Ophelia
Ratcliffe
Robin
Roo
Rummer
Sampson
Sansa
Scout
Suess
Summer
Tigger
Titus
Toto
Troy
Winnie

Food Names for Rat Terriers
Sometimes, naming your dog after one of your favorite foods is ideal! You want your dog to feel the same love as you have with, say, meatballs. Whether you want to choose something sweet or savory, this list can give you some ideas.
Apple
Basil
Bean
Berry
Blackberry
Butternut
Cheese
Coconut
Cookie
Cupcake
Ginger
Jellybean
Juice
Macaroni
Maple
Meatball
Noodle
Nutmeg
Pancake
Peanut
Pumpkin
Skittles
Snacks
Snickers
Sugar
Sweet Pea
Taco
Turnip
Vino
Waffles

Cutesy Names for Rat Terriers
Your Rat Terrier might be a bit feisty, but they are simply too cute to say "NO" to. In that case, you might want to consider some cute names to match your dog's adorable expressions.
Bailey
Bluebell
CeCe
Coco
Lucy
Pip
Queenie
Snuggles
Socks
Squirt

Final Thoughts
When it comes to naming your Rat Terrier, there are a few things you should keep in mind. First, consider what name best suits your dog's personality. Secondly, choose a name that is easy for you to say and for your dog to understand. Lastly, have fun with it! Ultimately, the name you choose should be something that you and your dog will both love.
Happy naming! We know that you will pick the perfect one for your dog!
---
Featured Image Credit: Emily Ranquist, Shutterstock