Royal Canin vs Purina Pro Plan Dog Food: Our 2023 In-Depth Comparison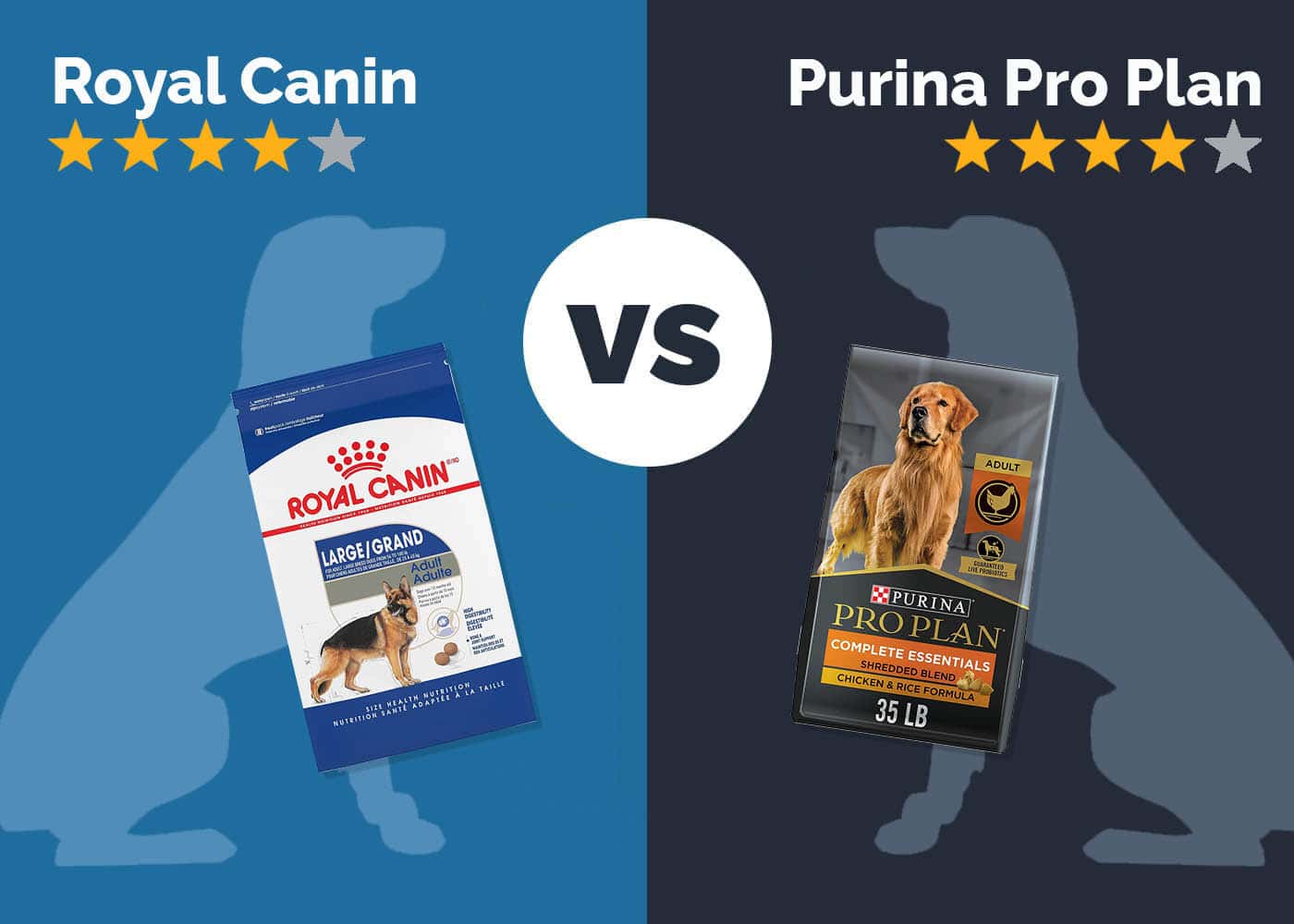 Sometimes it could be difficult to choose the ideal dog food for your pup, especially if you're a new pet owner. There are so many options on the market, which makes it hard to discern between high-quality foods, mediocre foods, and those that just aren't good enough. Is it best to just go by brand? Or is it better to find food that caters specifically to your dog's nutritional needs?
Which brand is the best? And what types of nutrients do you look for in dog food? Royal Canin and Purina's Pro Plan dog food line are in the upper echelon when it comes to high-quality dog food. So, in this review, we're going to cover some of their best products, and their nutritional profiles to give our opinion on which brand is best.
Click to skip ahead:

A Sneak Peek at the Winner: Purina Pro
Rating
Image
Product
Details

Purina Pro Plan Sensitive Skin & Stomach Salmon & Rice Dry Dog Food

Contains prebiotics fiber
Formulated with probiotics
Has omega 3 fatty acids
Check Price

Purina Pro Plan High Protein Shredded Blend Chicken & Rice Dog Food

Contains live probiotics
High level of protein
Easy-to-chew formula
Check Price
The winner in our review is the Purina Pro brand, as they seem to be the more affordable high-quality brand. However, we have to mention that the Royal Canin comes in a close second.
Not only is the latter one of the most established pet food brands in the industry, but they have around 90 or so available adult dog options, including those for dogs with dietary restrictions. They are about neck to neck with Purina when it comes to nutrition and availability, but Purina seems to offer the same benefits and have equitable nutritional content for less money.

About Royal Canin
Royal Canin has been around since 1968 and was originally founded in France. It was created by a dog owner and vet, Jean Cathary, who noticed that his dog had several skin-related issues that were ultimately due to its poor diet. From there, the Royal Canin brand was founded and has become one of the most recognizable pet food brands in Europe and the United States.
The company is now a part of the Mars Inc. brand and has grown tremendously since its inception. One of the biggest advantages of their pet food is its nutritional content and its ability to provide safe food options for dogs and cats that have dietary restrictions. The brand works directly with nutritionists and licensed veterinarians to help provide direct guidance on creating new meal formulas.
They're based in St. Charles, Missouri and you'll regularly see their products available online on sites by Chewy, Amazon, and Walmart, and you also find them in most pet stores. The manufacturing plant is in South Dakota and the five main ingredients in most of their meals include some type of protein, rice, wheat, or another grain.
Royal Canin also has an impressive list of meals available for young puppies that may not be ready to eat adult food quite yet. They have both wet and dry food and meals designated for specific breeds. Royal Canin is considered a premium dog food brand and they have a large share of the marketplace in terms of annual dog and cat food sales.
Offers nutritional meals for dietary restrictions
Has breed-specific meal options
Includes formulas for young puppies
Uses high-quality ingredients
Readily available in retail locations
More expensive than many premium brands
Must purchase via 3rd party site or in-person
Has had some recalls

About Purina Pro Plan
The Purina brand has been around for over 90 years and includes over four other pet food brands. Purina was acquired by Nestle in 2001 and is one of the biggest beverage and food companies in the world. You'll find Purina pet food almost anywhere, online and in most pet stores.
They have manufacturing facilities across the US, including Arizona, Georgia, Pennsylvania, and Iowa. The Purina Pro Plan has been around for years now and is a high-quality sub-brand that manufactures dog food made from premium ingredients and includes different formulas for dietary restrictions.
This sub-brand is especially popular with veterinary practices, especially those dedicated to relieving dogs and cats suffering from issues including obesity, allergies, and digestive problems. These wet and dry dog food products are readily available on common e-commerce sites including Amazon, Walmart, Target, and Chewy. You can also purchase them directly from the Purina site.
One of the most highly purchased brands on 3rd-party sites
Improves dogs' skin and allergy issues
Readily accessible both online and offline
Affordable pricing considering quality
Not as many meal options as Royal Canin
Fewer breed-specific meal plans
Some meals are high in grains

The 3 Most Popular Royal Canin Dog Food Recipes
Royal Canin has a very broad product range in terms of wet and dry dog food meals. Let's take a look at some of the most popular ones.
1.

Royal Canin Size Health Nutrition Small Adult Formula Dog Food
This dog formula is made for dogs that have high energy levels. For example, if you have a Rottweiler, Doberman, Pitbull, or Labrador, this formula will work wonders for them. It's also helpful for adolescent pups that are starting to eat adult dog foods.
This meal contains L-Carnitine but the kibble B is small, which works for adolescent dogs or smaller dog breeds. The meal also contains fatty acids and helpful Omega-3s to support your dog's skin and coat.
Contains Omega threes and fatty acids
A high-energy formula
Has L-Carnitine
Expensive
Large breeds need bigger portions
---
2.

Royal Canin Size Health Nutrition Medium Adult Dry Food
This formula is made for bigger dog breeds such as Dobermans, Rottweilers, and other larger canines. It helps to provide a good skin and coat but is also full of antioxidants, protein, and omega fatty acids. The kibble is small, making it easier to chew for smaller breeds and pups.
This blend is great for dogs that need additional immune system support, and it also comes with helpful prebiotics and antioxidants. If you need a dog food formula that is well-balanced and great for a variety of different breeds, here is one to consider.
Full of antioxidants
Great for immune support
Good for digestion
Higher in price
Less flavor options
---
3.

Royal Canin Canine Care Nutrition Digestive Care Loaf Dog Food
This meal is a wet formula and it's perfect for all dog breeds. It's made specifically for dogs that have sensitive digestive systems or stomach issues such as gas or bloating. Not only does it help to promote the formation of stools and regularity, but it helps to create an ideal gut flora.
It contains probiotics to create intestinal balance and is great for dogs who have damaged immune systems and need a bit of support. The formula comes with delicious gravy and can be mixed with dry food products.
Ideal for sensitive stomachs
Promotes stool regularity
Provides digestive support

The 3 Most Popular Purina Pro Plan Dog Food Recipes
Purina Pro Plan offers several different dog foods, many of which are pretty popular on chewy. Here are a few of the most highly reviewed meals.
1.

Purina Pro Plan High Protein Pate, Beef & Rice Entree Wet Food
This wet dog food meal contains real beef and rice as well as other ingredients to nurture a dog from the inside out. This whole food recipe helps to support your dog's immune system and provides a soft, shiny coat. It comes with 23 essential vitamins and provides dogs with 100% balanced nutrition for the day.
This product is also free of preservatives, artificial flavors, and colors. This product is a one-stop shop when it comes to canine wellness and can help restore essential nutrients that your dog may be lacking.
Contains 23 essential vitamins
Provides support
Nurtures skin and coat
Perishable
Requires portioning
---
2.

Purina Pro Plan Adult Sensitive Skin & Stomach Salmon & Rice Dry Dog Food
This sensitive skin and stomach formula is perfect for dogs that have digestive issues. It contains salmon and rice and is completely free of wheat, corn, and soy. This high-protein recipe is formulated to protect your dog's sensitive stomach while providing it with optimal nutrition.
It also comes full of omega-6 fatty acids to support your dog's coat and skin. And to make it more impressive, it's also fortified with a host of live probiotics and prebiotics fiber to aid with immune health and digestive support.
Contains prebiotics fiber
Formulated with probiotics
Has omega 3 fatty acids
Great for gut health
Requires portioning
Expensive
---
3.

Purina Pro Plan High Protein Shredded Blend Chicken & Rice Probiotics Dry Food
This hard kibble recipe provides a texture softener for adolescent pups and receives great reviews. It contains vitamin D, as well as omega-6 fatty acids to help promote healthy skin and coat. The formula also contains a host of live probiotics to support your dog's digestive health and assist with any intestinal issues.
This meal is the complete essentials recipe, formulated to provide your dog with an excellent source of carbohydrates, high-quality fats, and healthy protein for daily nutrition. Overall, it's a wholesome formula, full of nutrients, and perfect as a daily meal for puppies and adult dogs.
Contains live probiotics
High level of protein
Easy-to-chew formula
Requires portioning
More expensive

Recall History of Royal Canin and Purina Pro Plan
In the past 15 years the Royal Canin dog food brand has experienced three recalls, two of which were for contamination of melamine. The other recall was reportedly for excessive levels of vitamin D. While the Purina brand as a whole has experienced a number of different dog food recalls, the Purina Pro Plan line has only experienced one recall in 2016 for incorrect minerals and vitamins listed on the nutritional label.
Canin Royal and Purina Pro Plan Comparison
Taste
Unfortunately, dogs can't talk to us and tell us just how good their food is. However, judging by the reviews of both brands, it seems that they each have meals that are more favored than others.
The wet meals containing fish and the dry food meals containing chicken seem to be the most popular choices, for Canine Royal, the dry chicken meals seem to sell out the most. And for Purina Pro Plan, the dry food containing salmon and rice seems to be one of the biggest sellers.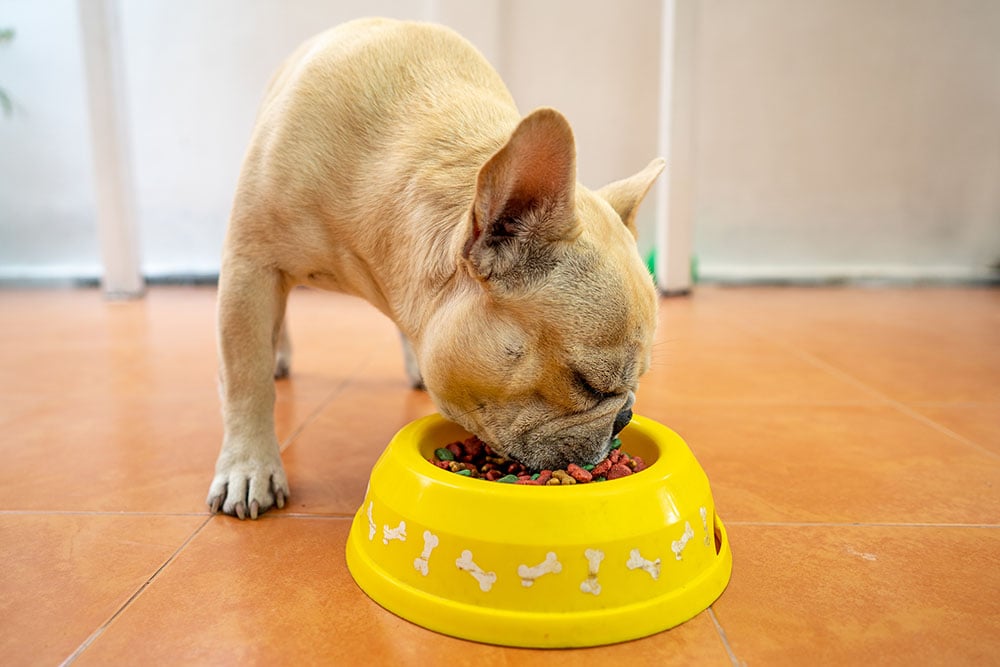 Nutritional Value
When comparing nutritional value, Royal Canin, like many canine foods, contains protein and fat as the main ingredients, hovering at about 26% in each meal. In terms of fat, many products contain anywhere from 1-2%. Most of the wet food products have about 81% moisture, which is normal.
The Purina Pro meals have about the same amount of protein, hovering at around 26% for the dry meals and about 9% for the wet meals. Each brand has a line of digestive-centered foods that contain probiotics and, in some cases, prebiotic fiber to assist with immune health.
Other than that, you'll find subtle differences in the food plans based on the type of diet or breed that they cater to. However, you'll ultimately find that Royal Canin has more dry food options available.
Price
So, this is where Purina Pro takes the lead. On average, it tends to be about 10-15% cheaper than the Royal Canin brand and both wet and dry food options. This can mean a lot if you're on a budget, and it's worth noting as both brands have similarities in nutritional content and food availability.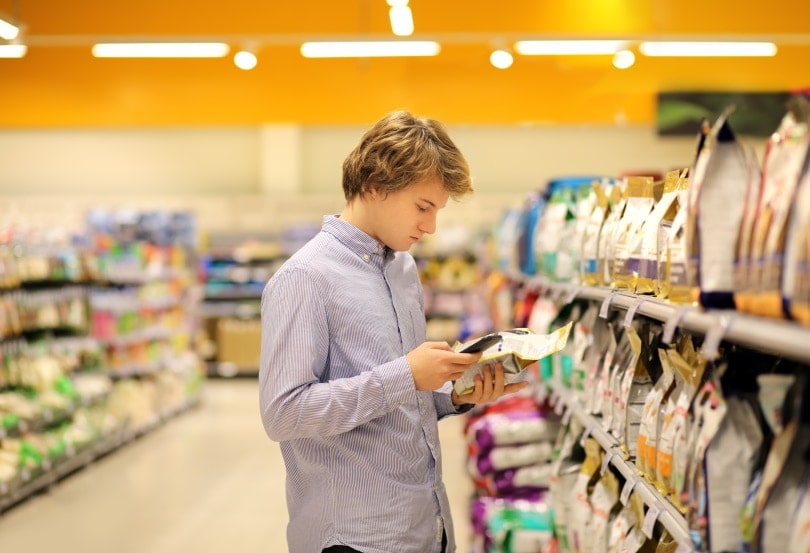 Selection
The Royal Canin brand has more dry meal options and a few more wet food options available. So, if you have a dog that has specific diet restrictions, it may have more foods to cater to its needs. So, they're winning in this category.
Overall
We find that both brands have a good number of quality meal options available for both dry and wet foods. Also, they're both great options to consider if you have a dog that has food sensitivities, allergies, digestive issues, or any other health problems. However, the difference in price may be enough to sway you, especially if you find a Purina Pro Plan that can work for your dog's health specifically.

Conclusion
We've found that The Purina Pro Plan takes home the trophy in this dog food review. They may not have as many products as Royal Canin, but it's more affordable. They also have a sufficient number of options to make you reconsider if Royal Canin is your number one pick.
Lastly, Purina Pro Plan has recipes for senior dogs, puppies, dogs with digestive issues, and those with weight problems. Chances are, if your dog is suffering from health issues, they may offer an affordable meal plan to cater to its needs
See Also:
---