100+ Sassy Cat Names: Our Top Picks for Your Mischievous Cat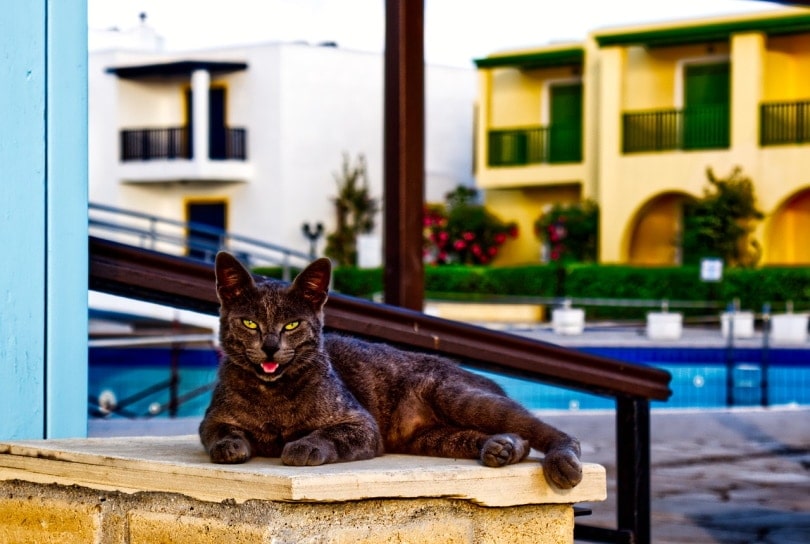 If a sassy name seems fitting for your cat (and, let's be honest, a sassy name fits most cats), hopefully, one of the names on this list fits well. These names add a playful and cheeky dimension to your cat's identity, highlighting their unique quirks and antics.
We've included names of all sorts above, allowing you to choose one that works best for your feline.

Sassy Female Cat Names
Female cats are known for being the sassiest. Can you really blame them though? After all, they are royalty surrounded by human peasants. They need you to know where you stand. If you have a sassy but lovely lady in your home who has four paws and meows, here are some name ideas:
Alice
Athena
Aster
Bella
Belva
Bridget
Carol
Chloe
Cleo
Cora
Diana
Diva
Dixie
Duchess
Elektra
Ella
Emma
Esther-
Eva
Fiona
Fritzy
Grace
Hazel
Hera
Janice
Josie
Ivy
Karen
Katie
Kiki
Kim
Laci
Lenna
Leona
Lily
Lilo
Louisa
Luna
Lyla
Macey
Marie
Matilda
Medusa
Mila
Mimi
Minerva
Mira
Missy
Mitzy
Molly
Nala
Norma
Nova
Pearl
Penny
Phoenix
Piper
Poppy
Princess
Raven
Rizzo
Rosa
Ruby
Sable
Sadie
Sandy
Sasha
Sassy
Sheba
Sofia
Stella
Tatum
Tess
Trixie
Trudy
Tyra
Vera
Vicky
Zoey
Zuri
Sassy Male Cat Names
Females may be more well known for having a bold saucy character, there are certainly male cats that will fit into this category as well. Whether you have a male cat that is more prissy and full of sass or one that is rougher around the edges, we have got you covered. Here's a list of our top picks for sassy male cat names:
Abbott
Ace
Alpha
Alvin
Amos
Apollo
Bane
Beast
Binx
Boomer
Bruiser
Boyd
Byron
Calvin
Casper
Cedric
Conan
Cormac
Cyrus
Desmond
Elvis
Emmett
Ernie
Eugene
Felix
Finn
Frankie
Frazier
Garfield
Garth
Gavin
Geoff
Grady
Gyles
Hannibal
Hector
Hiram
Homer
Hugo
Irvin
Jett
Kelso
Kenan
Leo
Linus
Malone
Milo
Neil
Neo
Nigel
Niles
Percy
Perry
Pip
Phantom
Quincy
Raja
Rambo
Ramsey
Remy
Reuben
Rocky
Rogan
Ross
Salem
Samson
Sawyer
Scar
Shadow
Sheldon
Sherman
Silas
Stormy
Sully
Sylvester
Titus
Victor
Virgil
Walter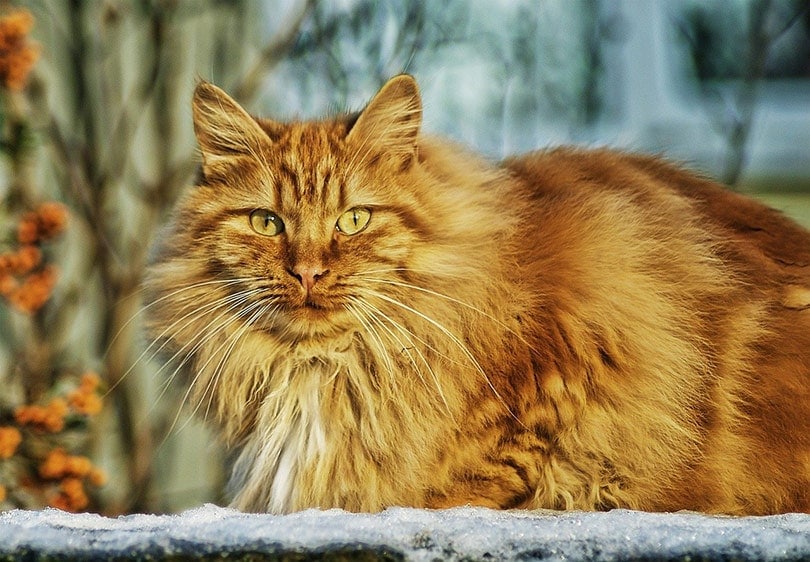 Picking the Right Name
Now that you've seen our suggestions, there are some things to consider when giving a new family member a name.
Select a one or two-syllable name—Anything longer will be hard for your cat to learn and recognize as their own. A lot of cats respond to "kitty, kitty" due to the high-pitched tone you use and the easily recognizable sound. If you cannot find one that fits, try finding a longer name that you like that can easily be shortened into the perfect nickname.
Only consider names that you'll feel comfortable saying out loud—You're going to have to introduce others to your pet including the veterinary staff, your family, friends, neighbors, and more. Try not to pick something that would make you hesitate before saying.
Observe your cat's personality—Though it seems like you already have this one down, personality is a huge factor in naming. You want to find one that fits. Even in a long list of sassy names, not all will fit your individual kitty. And if your cat is especially mischievous, take a look at this list.
Refer to Your Favorite Books, Movies, or TV Shows—Thinking of some of your favorite characters from the big screen or in books you have read can help you come to a final decision. Not only will you know the characters well enough to determine whether the name fits your cat, but it will hold meaning to you.
Consider your cat's history—Does your cat have a history before landing a spot in your heart? People manage to bring in cats from all different backgrounds. If you have a purebred, consider their origins, if you have a regular mixed breed cat, consider where they came from and see if you can find an interesting name that you can associate with it.
Make it a group effort—Bring the rest of your family or even friends in on the fun. The name will have that much more meaning if it were agreed upon by everyone in the household
See Also:
---