425 Cool Names for Shetland Sheepdogs: Ideas for Family Dogs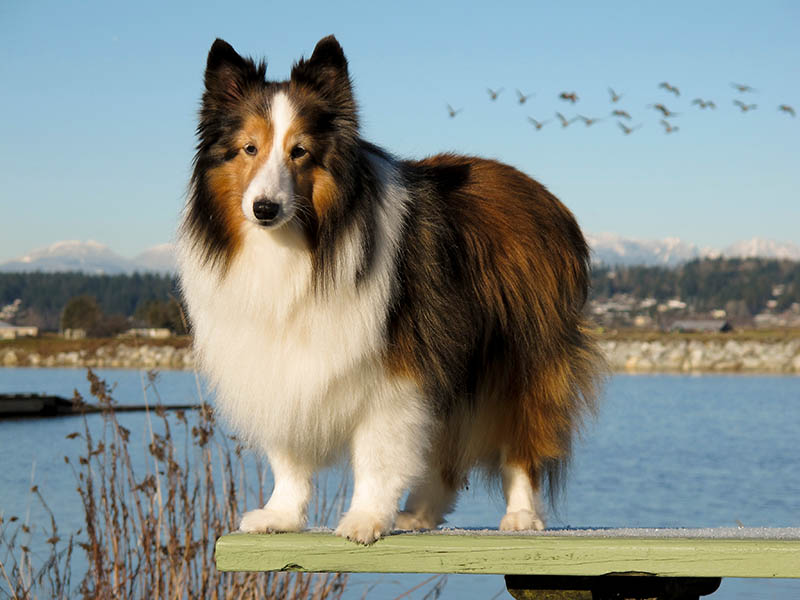 Shetland Sheepdogs are one of the best dogs for families. These dogs are huge lovebugs and are as sensitive as the sheep they herd. Because of their strong work ethic, Shelties are also highly active dogs. You'll never grow bored with a sheltie in the house!
Naming your dog is one of the most fun parts of pet ownership. This post lists 425 amazing names for Shelties, from the most popular to the best names for farm life.

How to Name Your Sheltie
You want to choose a name that captures your dog's personality. But with so many names, how do you know what's right?
Truthfully, you'll know the right name when you hear it or come across it in a list. To help you choose the best one, select a name that's easy to say, preferably with only one or two syllables. Pets usually respond to these better than longer names, but we've listed a few longer ones in our lists because sometimes the longer ones are worth it.
As you read through each name, consider your Sheltie's personality, gender, physical traits, and quirks. What stands out to you the most about your Sheltie? You can select a meaningful, fun, kooky, or simple name. The important thing is to have fun and add your own personal twist.

Most Popular Sheltie Names
Let's start with the most popular sheltie names. This list includes female and male names, but you can always break the rules!
Max
Buddy
Bella
Sadie
Lucy
Tucker
Charlie
Cooper
Shadow
Snickers
Luna
Toby
Jasper
Lexi
Roxy
Sophie
Jake
Ollie
Riley
Jackson
Toby
Abby
Stella
Winston
Bailey
Milo
Leo
Nala
Honey
Piper
Luna
Maggie
Beau
Ellie
Ruby
Sammy
Lady
Ginger
Zoe
Gracie
Charlie
Bonnie
Lily
Nash
Willow
Allie
Skye
Misty
Lola
Ivy
Athena
Callie
Sassy
Pippa
Layla
Sissy
Rosie
Chloe
Brady
Maverick
Copper
Baxter
Kobe
Sam
Bear
Ace
Harley
Teddy
Tj
Gus
Ella
Jax
Apollo
Chase
Walter
Rudy
Reggie
Shelby
Minnie
Gigi
Panda
Cecilia
Lacey
Oakley
Bubbles
Pearl
Blu
Angel
Iris
Summer
Parker
Phoebe
Kaya
Dakota
Winnie
Cassie
Nessie
Rajah
Mindy
Holly
Beacon
Foxy
Samantha
Lillie
Mya
Leia
Harley
Nova
Isla
Kiwi
Ebony
Bear
Boomer
Dakota
Wally
Otis
Oliver
Koda
Oakley
Cody
Popular Female Sheltie Names
Regardless of breed or size, some names work across the board. Here's a list of the most favored names for female dogs:
Daisy
Penny
Molly
Bailey
Riley
Penny
Abby
Zoe
Chloe
Lola
Gracie
Stella
Dolce
Amber
Dixie
Eva
Emmy
Gidget
Gigi
Harper
Heidi
Izzy
Jazzy
Kiki
Koko
Kona
Lexi
Lizzy
Ruby
Mabel
Rosie
Sassy
Mila
Minnie
Willow
Xena
Molly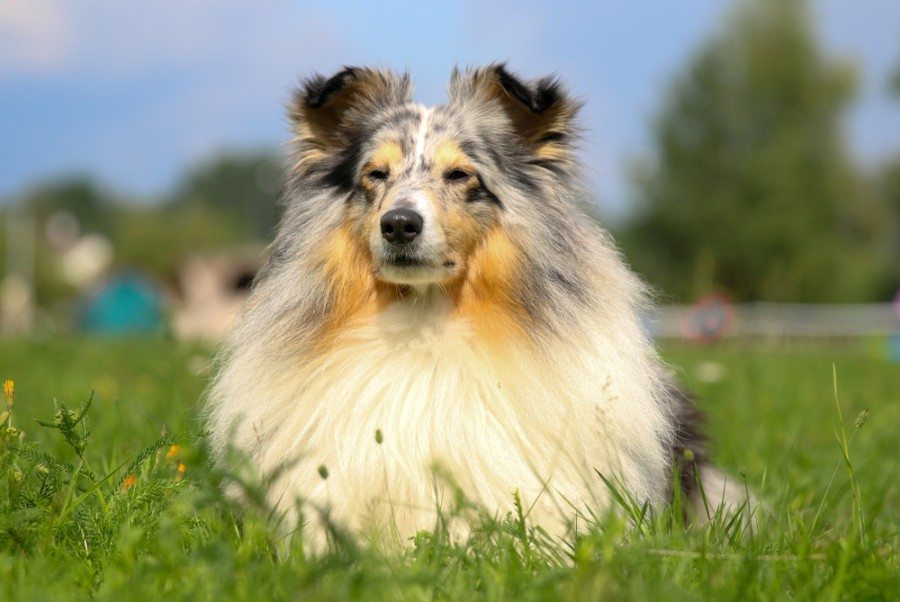 Popular Male Sheltie Names
We can't forget about the boys. Here are some trendy male dog names:
Bentley
Jake
Ollie
Riley
Arthur
Murphy
Frankie
Todd
Stalker
Teddy
Cooper
Buddy
Rocky
Duke
Diesel
Louie
Tucker
Ace
Moose
Bandit
Thor
Theo
Jackson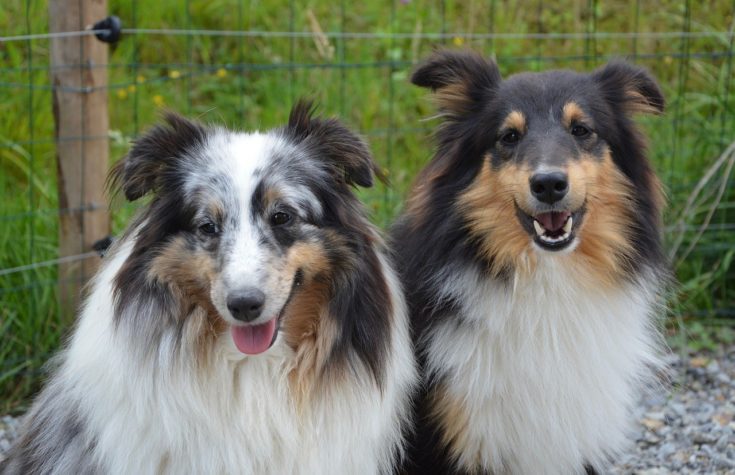 Food Names for Shetland Sheepdogs
We can't help but name our pets after food. Sometimes, tasty names fit perfectly because of the coat colors. Food names could be a great option if you have a merle Sheltie. Don't you think they look like caramel frappes?
Ginger
Honey
Truffles
Mocha
Tootsie
Skittles
Frappe
Hershey
Biscuit
Coco
Cupcake
Soda
Poppy
Spice
Pepper
Rutabaga
Reese
Olive
Kibble
Razzle
Cookie
Caramel
Toffee
Peanut
Peach
Chives
Cinnamon
Kringle
Raisin
Slice
Patty
Cheese
Coffee
Cream
Tater
Bean
Crusty
Oreo
Donut
Noodles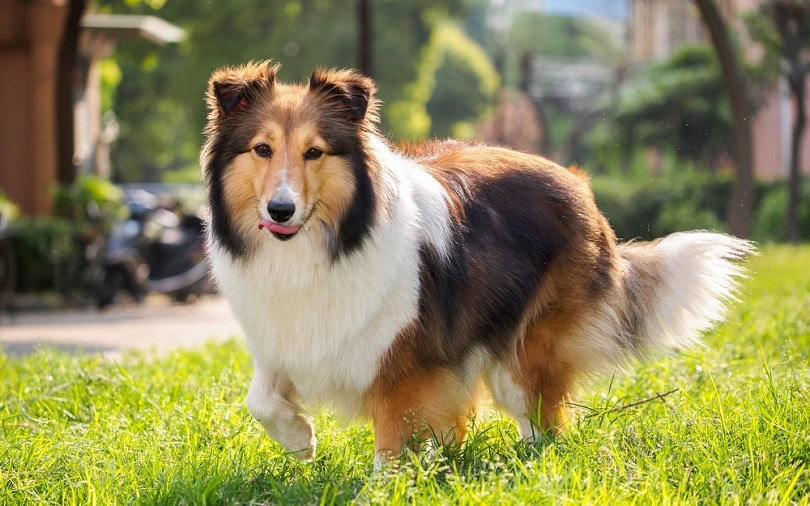 Scottish Sheltie Names
Shelties were originally from the Shetland Islands. Try a Scottish name if you want your dog to stay true to its heritage.
Isla
Callum
Archie
Maisie
Rory
Magnus
Elsie
Logan
Graham
Andrew
Flora
Lachlan
Fiona
Malcolm
Hamish
Lennox
Agnus
Hugh
Esme
Blair
Craig
Donnan
Duncan
Duffy
Douglas
Ewan
Finlay
Gavin
Flora
Fyfe
Gordon
Hector
Ivor
Kenna
Masie
Morven
Lilias
Nessa
Neil
Murray
Sholto
Una
Sky
Wallace
Stuart
Senga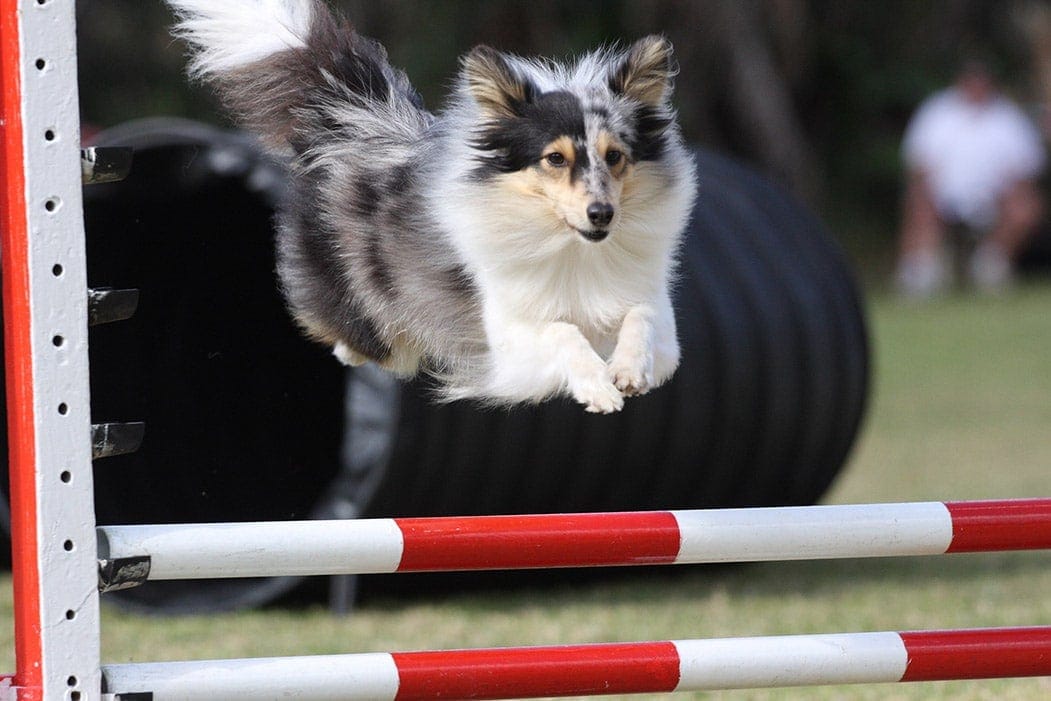 Champion Dog Names for Shelties
Has your Sheltie conquered your heart? Give that champion a name shared by other champion dogs.
Most of these dogs are AKC champions, but we've listed a few names from the Westminster Dog Shows and other lesser-known dog shows worldwide. You'll notice that many of these names are cute and not the traditional "champion" names you would imagine.
Conrad
Bee
Boss
Whiskey
Striker
Preston
Holly
Charmin
James
Blackberry
Bourbon
Wasabi
Costello
Knotty
Coco
Mick
Mike
J.R.
Rumor
Bo
Sunny
Sky
London
Reckon
Albert
Choo-Tai
Hickory
Brucie
Yogi
Warren
Tickles
Jock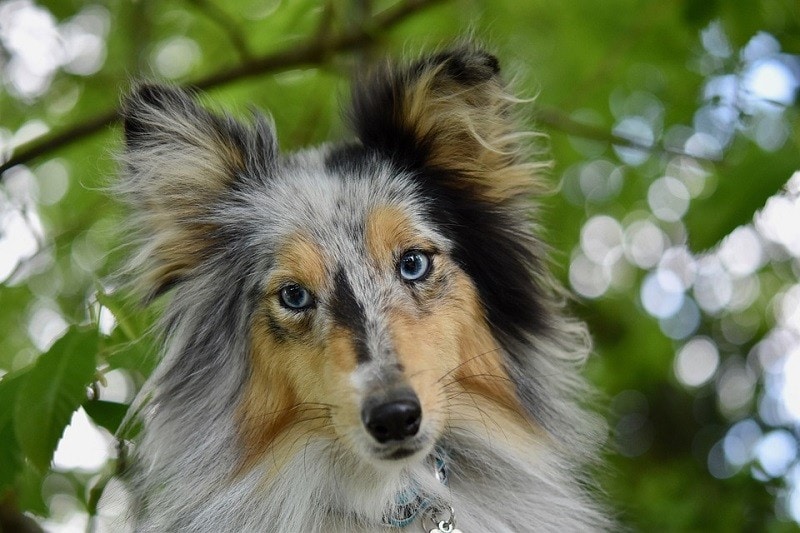 Herding Names for Shetland Sheepdogs
If you're putting your Sheltie to work on the farm, pick a name that doesn't interfere with everyday words and is easy to say. Here are some farm favorites:
Ben
Roy
Moss
Glenn
Spot
Meg
Jess
Nell
Jill
Fly
Mirk
Dewi
Tweed
Cap
Gus
Silver
River
Cap
Jock
Lassie
Shem
Shep
Queen
Floss
Lad
Mist
Flash
Rex
Nap
Mack
Peg
Laddie
Drift
Chip
Midge
Scott
Zach
Blue
Nell
Bonnie
Molly
Prince
Tib
Gyp
Gael
Guinness
Chaser
Chipper
Scooter
Suki
Scrabble
Slinky
Mia
Dallas
Sizzle
Kira
Kida
Yuki
Chaos
Nora
Raven
Bolt
Pip
Piper
Fergie
Megan
Hank
Mickey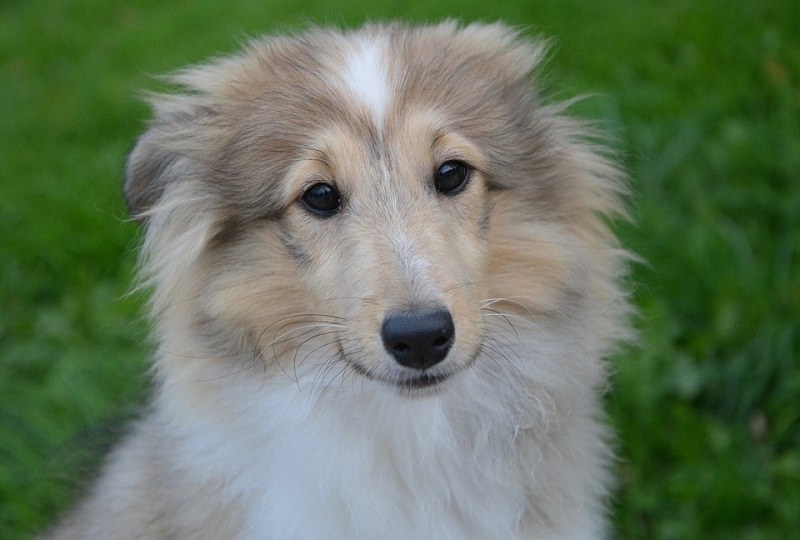 Names for Shetland Sheepdogs that Mean "Delicate"
For most of their existence, Shelties lived in isolation on the Shetland Islands, so it makes sense why they're so sensitive. You can capture that timidness with a name that means "delicate."
Adina
Emmie
Kaley
Koshin
Jaley
Latif
Shonti
Asher
Cedar
Bram
Lina
Ranaa
Seri
Linas
Nadia
Nadie
Rafi
Rage
Shondrick
Shu
Tael
Lura
Lux
Malda
Melva
Shunta
Siro
Soda
Merdie
Tanul
Viena
Vieno
Ziara
Brian
Leah
Lila
Ling
Adeev
Banen
Oren
Seth
Judah
Raphael
Orson
Samson
Liev
Finian (Fin)

Conclusion
There you go! Now you have 425 names to cherry-pick, but only one will be the right name for your Sheltie. Which one will you choose? If you don't know yet, that's fine. Take your time. Soon enough, the right name will stand out.
---