7 Smalls Cat Food Alternatives (2023): Which Is Better?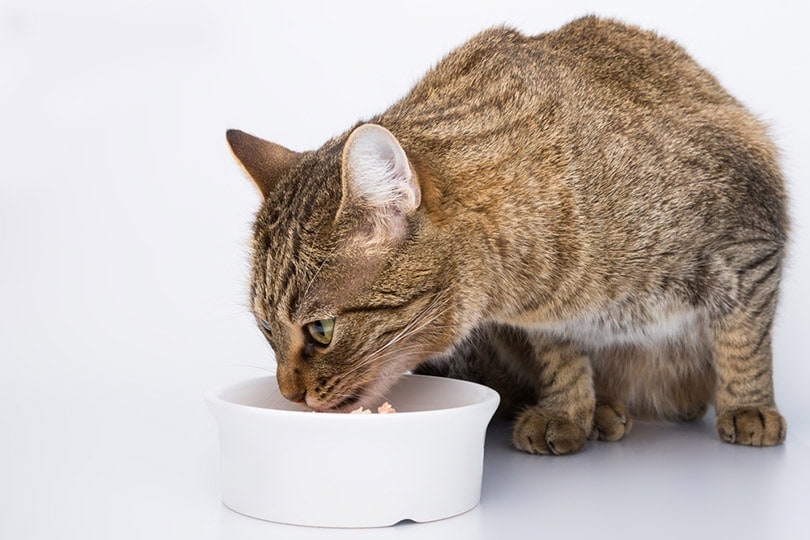 Smalls is one of the world leaders in the realm of cat food delivery services. Their food is almost unparalleled in quality, but their subscription plan isn't right for everyone. If you're searching for a Smalls cat food alternative, we have you covered.
We gathered our favorite Smalls cat food alternatives, compared them to Smalls, and chose a winner to help you decide which is better for both you and your cat. Be sure to also browse the buyer's guide for helpful tips on buying cat food.
Smalls Cat Food
We like Smalls because they truly care about your cats' dietary needs. Two friends started the company in 2017, creating wholesome recipes with none of the added junk some commercial brands add as fillers. Their recipes are full of protein and low in carbs. Their fresh food packages must be stored in the refrigerator, but the freeze-dried recipes can be kept on the shelf.
If you're unsure about committing to a delivery service, Smalls gives you a trial week to ensure your cat enjoys their meals. This allows you to make any adjustments to your food selections, and you can place a full order in the second week. Smalls also allow you to cancel at any time.
Read on to learn more about our comparisons for alternatives to this brand.
A Quick Look at Our Favorites in 2023
Rating
Image
Product
Details

Cat Person

Customizable meal plans
30-day money-back guarantee
Provides wet and dry food options
Check Out Cat Person

JustFoodForCats Fish & Chicken

High in protein
Hydrating recipe
Great for cats with sensitive tummies
Check Out JustFoodForDogs

Darwin's Natural Pet Products

Minimal processing
Made with 100% real meat
Prescription-strength options
Click Here For Free Shipping!
The 7 Smalls Cat Food Alternatives Compared
1.

Cat Person Tuna Recipe vs. Smalls Fresh Smooth Bird Recipe
The Cat Person wet food starter has multiple fish options including salmon, tuna, and mackerel. We've compared Cat Person's tuna recipe to the Smalls Fresh Smooth Bird recipe, as that is one of their most popular varieties, and Smalls does not offer any fresh fish recipe options at this time.
Before you can sign up for a subscription with Cat Person, the website prompts you to choose a Wet & Dry Starter Box or a Wet Starter Box. Next, they ask you to fill in a short questionnaire about your cats' specific tastes. What type of protein is their favorite? Do they have any allergies? What type of wet food texture do they prefer?
We love that the company includes this questionnaire in your cat's subscription box and then specifically caters to their tastes and allergies.
Subscribers can enjoy free shipping on their meal plans as well as get 10% on every order. A la carte orders above $40 will ship for free, too.
Cat Person's food offerings are very high in protein and completely grain-free. Each recipe has only one or two different animal proteins so avoiding allergens is simple. This food service is ideal for cats of all ages, and with 19 different recipes of wet and dry foods, your kitty won't ever get bored.
---
2.

JustFoodForCats Fish & Chicken vs. Smalls Fresh Pulled Bird Cat Food
Don't let the company's brand name fool you. While this brand does specialize in food for dogs, they also have started branching out into the world of cat food, too. Their JustFoodForCats recipes are our favorite Smalls cat food alternative for the money.
One of the great things about this subscription service is that you are in the driver's seat when it comes to choosing delivery frequency. You can choose to receive a delivery as soon as every two weeks or as long as every 8 weeks. Your order will ship for free, and you'll also receive 35% off your first auto-ship order and 5% off every following one.
The JustCats Fish & Chicken food is made with the nutritional needs of adult cats in mind. It's a high-protein recipe that's both gluten- and grain-free. The company is very transparent about the ingredients and includes a thorough breakdown of each ingredient on its website. This recipe contains fish like Atlantic sardines and Alaskan Pacific wild-caught cod and poultry like chicken thighs and hearts. It also contains dried yuca root for easy digestibility and hydration maintenance.
---
3.

Darwin's Natural Pet Products vs. Smalls Fresh Pulled Other Bird Cat Food
Darwin's Natural Pet Products offers a high-quality but pricey cat food delivery service. They have two different food formulas—a premium option (Natural Selections) and a prescription option (Intelligent Design). Smalls doesn't currently offer prescription meals but we feel their Fresh Pulled Ground Bird recipe is comparable to Darwins Natural Selection.
Darwin's Intelligent Design food requires a prescription from your vet and offers four separate meals to support the kidneys, liver, cancer patients, and your cat's joints and mobility.
Before you can sign up for Darwin's Natural Selections meal plan, you'll need to fill out a short questionnaire about your cat's life stage and if they have any dietary restrictions. Once complete, the website will suggest to you the best meal plan for your cat's specific needs. The food in this plan is raw and made with 100% real meat without any fillers, steroids, or grain. A raw food diet requires minimal processing and gives your cat the closest food they can get to what their bodies are designed to eat.
---
4.

Raised Right Original Chicken vs Smalls Fresh Ground Bird Cat Food
Raised Right is a fully customizable cat food delivery service that uses high-quality ingredients in all its recipe formulas. Every meal you receive will go through thorough lab testing to check for pathogens like E. coli or Salmonella, so you can feed your kitty their food, knowing it won't make them sick, similar to all of Smalls cat food recipes.
You can choose the frequency of your shipments while checking out on the Raised Right website. Receive them as soon as every two weeks or as late as every 28 weeks. There is a customized meal plan planner on their website that takes your cat's age, activity level, and nutrition goals (weight loss, weight maintenance, or weight gain) into account to provide recommended shipping frequency based on how much Raised Right food you'll be implementing in their diet (e.g., 100%, 50%, 25%). Once you have selected your frequency, you can choose which recipes you'd like included in your box. This allows you to choose the meals that you know your cat loves and keep food waste to a minimum.
---
5.

Savage Cat Food Chicken Tub vs Smalls Fresh Pulled Bird Cat Food
Savage Cat Food produces exclusively raw foods with meat raised in the United States. They have several different meal plan options, including boxes made with chicken, rabbit, or duck, and tubs featuring formulas with the aforementioned proteins. You can even add on extra goodies like whole prey quail, dehydrated rabbit ears, and duck feet and heads. We think Smalls Fresh Pulled Bird recipe is comparable to Savage's Chicken tub and although Smalls doesn't currently offer any add-on goodies as Savage does, they do have freeze-dried options for anyone who isn't a fan of having to thaw their cat's food, which is a plus!
Savages' memberships ship as often as you need them. The price of each membership box will vary depending on the type of protein you're feeding your cat. Chicken and duck boxes start at $75, while rabbit boxes start at $98. Each box includes 28 3-ounce packets.
If you choose to subscribe to their food tub membership, you'll receive 12 12-ounce tubs for $117 if you're opting for the chicken or duck variety. If you're looking for rabbit tubs, the price starts at $177. You can choose your shipping frequency between 2 weeks and 8 weeks depending on your household needs.
---
6.

Primal Freeze- Dried Chicken & Salmon vs Smalls Freeze-Dried Raw Chicken Cat Food
While Primal doesn't sell directly from their website, you can sign up to receive automatic shipments with them through Chewy. Unlike Smalls, where you subscribe and purchase from them directly.
This company uses only USDA edible-grade meat in the formulation of all their recipes. The meat is sourced from around the world but made in the USA in factories that are USDA certified. The food is free from steroids and antibiotics, though the company does add minerals and vitamins to ensure your kitty doesn't miss out on any essential nutrients.
There are plenty of Primal products to choose from on Chewy, including nuggets in flavors like beef, chicken, lamb, and pork, and treats in flavors like turkey liver and chicken shredders. It is important to note that some of Primal's products include plant ingredients. While this isn't inherently negative, especially considering the high protein in the recipes, cats can't process plant-based ingredients efficiently. Foods too high in plant ingredients can cause GI upset in some kitties.
---
7.

Milk Pet Foods Chicken vs Smalls Fresh Smooth Bird Cat Food
Milk Pet Foods offers a human-grade cat food delivery service with high-protein wet food. Their recipes are made with ingredients sourced from Colorado, the state the company is based out of. Every ingredient is USDA-certified for human consumption, and their recipes have all been formulated to meet the pet food nutrient profiles from the Association of American Feed Control Officials (AAFCO). Smalls has 7 different wet food options that are all human-grade, which is something to consider if you have a picky cat.
Milk only has two meal plan options for cats—chicken or turkey. The chicken recipe is grain-free and full of natural moisture for boosting your kitty's hydration levels. Aside from USDA-certified chicken, this recipe includes pumpkin for healthy digestion, cod liver oil for boosting omega-3 fatty acids, and wheatgrass that provides antioxidants to support your kitty's health at the cellular level. The turkey recipe webpage is under construction at the time of writing, so we are unable to provide further information.
When you subscribe to their meal plan, you can choose whether you'd like to receive just chicken, just turkey, or a mixture of both. You'll also need to decide if your cat's diet will consist of Milk's products 100% or just 50%.
Buyer's Guide: How to Choose the Right Smalls Cat Food Alternatives
If you're new to the world of cat food subscription boxes and delivery services, you're probably feeling overwhelmed at all your options. Fresh pet food delivery is a pretty new service, so if you've got questions, you're not alone.
We're going to go over some of the most common questions we've heard about pet food subscription services to help clear up any confusion.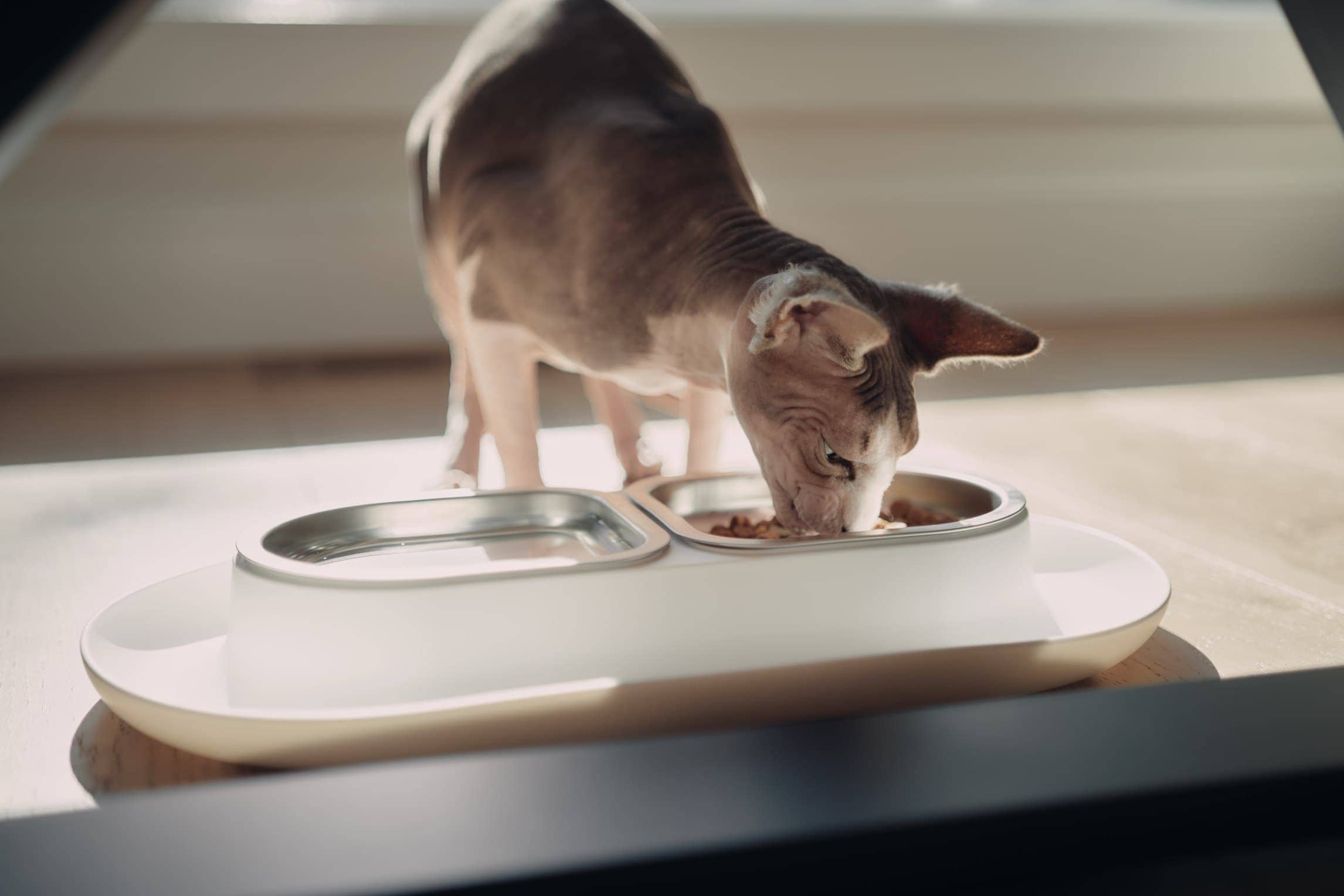 How Do Cat Food Delivery Services Work?
Every pet food delivery service works differently. Some will require you to fill out a thorough questionnaire to customize your cat's food to their age, weight, and nutrition needs. They might also take your cat's food sensitivities or allergies into account, too. Others provide a much less customizable service, only offering a handful of recipes to choose from. Some of the services will allow you to pick your cat's foods in an a la carte style, while others will send you the same meals every delivery.
Once you have chosen the subscription service that suits your budget and your cat's needs, you'll begin receiving their food on your doorstep in regular intervals.
What Are the Advantages of Cat Food Delivery Services?
The biggest benefit of fresh cat food delivery is that it takes all the guesswork out of feeding your pet. You don't need to worry about what's in their food or that what you're feeding them isn't providing them the nutrition they need to thrive. The food arrives on time when you need it and you can rest assured knowing it's chock-full of healthy ingredients and void of any over-processed garbage that you find in many commercial pet foods.
We are busy in our day-to-day lives. Adding a stop at a pet store to grab cat food after work can be a nuisance. Or maybe you want to provide your kitty with a fresh food diet but just cannot find the time to research recipes, shop for the ingredients, and prepare the food. Fresh cat food delivery services will give you some time back so instead of spending an hour preparing your cat's food from scratch or taking a detour after work to go to the store, you can spend that hour snuggling or playing with your cat.
What Are the Disadvantages of Cat Food Delivery Services?
The biggest disadvantage is the cost. These fresh food delivery services can add up fast. That is to be expected, though, when you decide to feed your cat a healthier diet. We become so accustomed to low department store prices for pet food but what we don't realize is how unhealthy and dangerous some of those low-cost foods can be. So, while the high price might be a drawback, we still think it's worth the cost because these foods will ultimately make your kitty healthier.
Another minor drawback is that due to the fresh nature of these foods, many of them will need to be kept in your fridge or freezer. Are you willing and able to sacrifice some fridge space?
Why We Still Love Smalls
Though this buying guide showcases cat food subscriptions that are great alternatives to Smalls, we need to reiterate that we still adore Smalls as a company.
Smalls doesn't use artificial flavoring or harmful fillers in any of their recipes. Every meal you receive is made fresh and frozen to ensure nutrient efficacy. Smalls' recipes focus on high-quality proteins, but they also add ingredients into their formulas to provide the necessary vitamins and minerals your kitty needs to thrive.
This meal-delivery service is suitable for cats of all ages and sizes, too.
Smalls' subscription service is highly customizable. You'll first start with a sample box to test the waters and see what flavor(s) your cat is most into. Once your trial is over, you can choose your cat's favorite recipes when it's time for your next delivery to ship. You'll also be able to choose a delivery schedule that works within your budget.
You can also add optional add-ons to your plan, like chicken broth, chicken giblets, or freeze-dried treats with every order.
While providing our feline companions with high-quality food is paramount, selecting the right food and water bowl is equally important. The modern yet practical design of our Hepper NomNom Cat Bowl combines cat-catered features, like whisker-friendly shallow dishes and slight elevation, with a contemporary style aimed at protecting your floors from messy eating and drinking. The NomNom is entirely dishwasher safe and was thoughtfully created with your cat's health and well-being in mind. 
Conclusion
We know there are a lot of great cat food options out there, but not all of them compare to Smalls Fresh Human-Grade Cat Food. We were able to find a few alternatives that were winners in our comparisons though, even if it was just by the tiniest bit. We think Cat Person is our favorite overall Smalls alternative because they offer different styles of food (wet, dry, treats) and are highly customizable based on your cat's needs, next in line is Darwin's, they are a bit pricey but we like the fact that they offer a prescription recipe for cats that may need more than your basic food.
Though these two services stood out from the rest, the other services above still get rave reviews from us. Your kitty will be their healthiest as they enjoy their high-quality fresh cat food, and you'll relish never having to buy cat food in stores again (even if your wallet feels a little thinner every month).
Related Reads:
---