165 Striped Cat Names: Our Top Picks for Your Tiger Cat
Picking a name for your new cat can be just as challenging as it is fun. If you are lucky enough to be bringing home a new kitty that comes complete with stripes, we are here to help you in the naming process.
We all know a list of names can feel endless, but we've done our best to make this list fun, unique, and geared toward your new tiger-striped kitty. While not all of these names have meaning that leads back to "striped" or "tiger," we tried to make sure every one of these names would fit the striped look. This name will be in the family for many years to come, so happy hunting!
Naming Your New Cat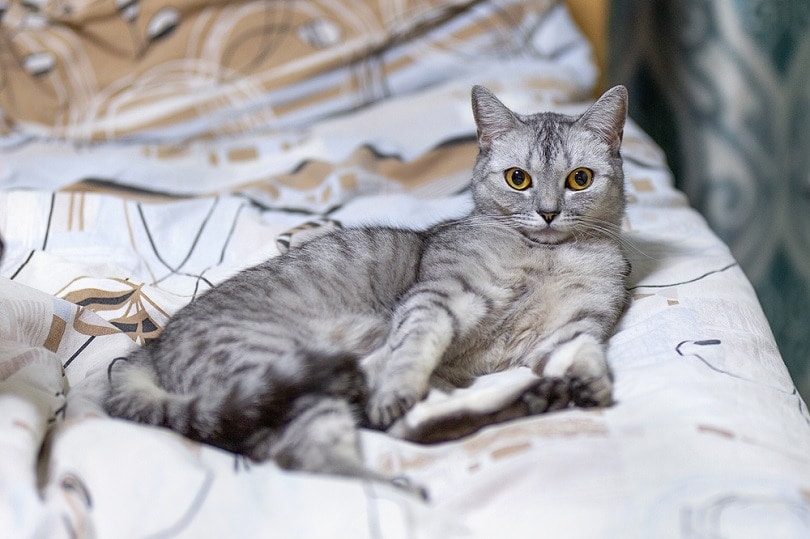 Your cat's name is a direct expression of those naming him or her. A new cat's name can be associated with not only their personality but yours as well. Below we've added some tips on naming your cat, but the choice is ultimately yours, of course!
The Fewer Syllables the Better
Cat names with one to two syllables will be much easier for your cat to memorize. If you do not wish to opt for a shorter name, consider choosing one that can easily be made into a short nickname. Your cat will have a better chance at memorizing and understanding what its name is if you only use one to two syllables.
Try Ending the Name with the "ee" Sound
A name that ends in an open sound such as "ee," will be much easier for your cat to recognize and respond to.  There is a reason why even stray cats will respond well to "kitty, kitty, kitty" when called out by a stranger. It all goes back to the one to the two-syllable recommendation. Its sound is short, open, and inviting.
Choose a Unique Name
If you have a multiple pet household, you will want to choose a name that does not sound too much like any of the other pet's names within the home. This will make it much easier for the animals to be able to separate and recognize their unique names. Otherwise, you may have more than one pet come running when you call out a name.
Pick a Name You Are Comfortable Sharing
You will undoubtedly be sharing your cat's name with others. Their name will be on file at the veterinarian and you will be introducing your cat to your family and friends. You may want to use your best judgment when picking a name and maybe refrain from something that may be deemed inappropriate or offensive to others. If you are committed to a certain name that may cause an issue, take a gander at potential nicknames.
Think Long-Term
Choosing your cat's name may feel like no big deal at the time, but this name will be a part of your family for many, many years to come. You do not want to just pick a name on a whim or do so without thought. Changing a name down the road can cause confusion and feel unnatural. It is best to take into consideration that this name will be used often and for a very long time.
Involve Others
You can always get the family involved or even consult some friends for some help with your decision. If you are not the only person in the household, it's a good idea to get input from others that are living in the house as well.
Make Sure It Fits
Does a certain name seem to fit your cat better than another? That's because some names just flow better with certain personality types. Make sure to keep this in mind when naming your cat, especially if the name has a distinct meaning that is geared toward a certain character or personality type.
Striped Cat Names for Males
Ace
Amos
Arlo
Axel
Bengal
Boyle
Bubba
Bruce
Charlie
Cheshire
Chester
Cooper
Cosmo
Daniel
Dewey
Dexter
Duke
Earl
Enzo
Felix
Ferguson
Finn
Flynn
Garfield
Geralt
Goliath
Griffin
Gus
Halpert
Harley
Hobbes
Hunter
Ivan
Jake
Jax
Jeff
Jett
James
Joe
Kaplan
Kennedy
King
Kip
Leo
Loki
Luca
Maximus
Milo
Milton
Mouse
Murphy
Nash
Nelson
Nigel
Niles
Oliver
Orion
Otis
Otto
Ozzy
Percy
Peter
Phoenix
Quentin
Raja
Rambo
Rex
Ripley
Rocco
Roman
Ronnie
Saber
Salem
Saskatchewan
Simon
Sirius
Storm
Stripe
Tazzy
Theo
Tigger
Tiger
Titus
Tom
Tony
Turbo
Vader
Virgil
Wallace
Walter
Ziggy
Striped Cat Names for Females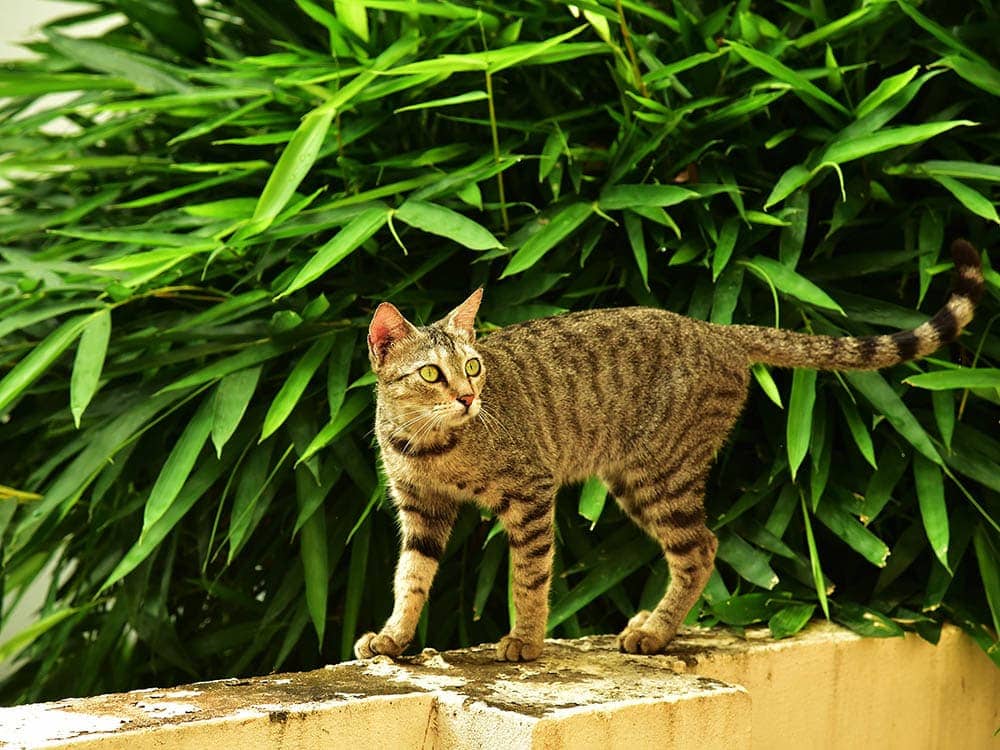 Angela
Apricot
Asia
Babs
Buela
Calypso
Carol
Coral
Dahlia
Daphne
Darla
Dortha
Fanny
Faye
Fern
Freya
Ginger
Honeybee
India
Ingrid
Izzy
Lola
Mable
Mala
Marnie
Narla
Nora
Nova
Pawla
Pearl
Pixie
Penelope
Portia
Opal
Ruby
Sadie
Shiva
Susan
Tabby
Tessa
Tora
Tigris
Uma
Vera
Vitaly
Wynnie
Xena
Zebra
Zen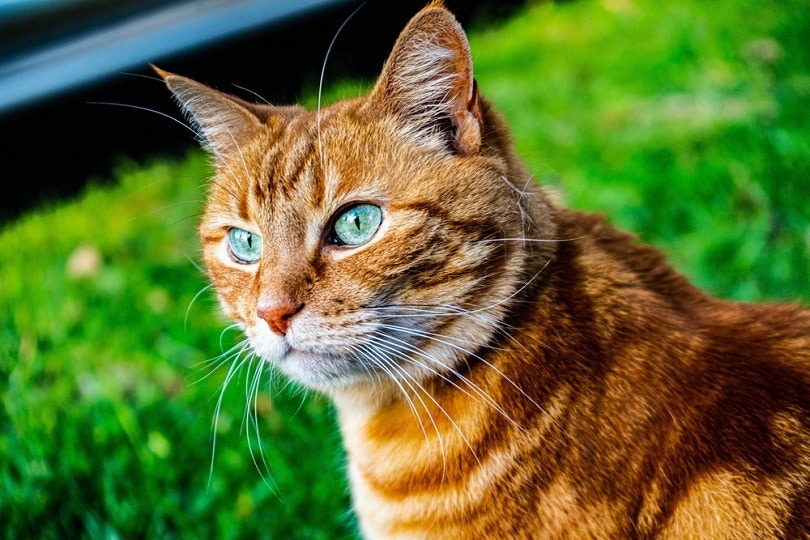 Unisex Striped Cat Names
Alex
Aspen
Beasley
Bug
Cabbie
Cam
Cheddar
Clover
Curry
Dakota
Flash
Fuzz
Holt
Miso
Moose
Noodle
Nugget
Pepper
Pontiac
Sam
Shadow
Snuggs
Taco
Tater
Ziti
Final Thoughts
While naming is exciting, what's even more exciting is that you are bringing a brand-new family member into your home. This is a time to cherish, as our pets hold such a wonderful place in our hearts and enrich our lives with love and companionship. Congratulations on your new addition!
See Also:
---